As Malaysians, many of us love to stuff ourselves silly with a Japanese buffet every once in a while. Just the thought of all that sashimi, sushi, meat cuts and more is enough to get us salivating – and the value you get for what you pay only makes it more attractive.
However, there's one quintessential Japanese dining experience that is the real deal when it comes to enjoying the freshest produce prepared by only the most skilled sushi chefs: omakase. Translated literally as "I'll leave it up to you", an omakase meal follows the Japanese tradition of entrusting the chef with the menu.
Part of the fun is in anticipating every dish before it's set before you; but more than that, it allows true fans of Japanese cuisine to savour seasonal produce that many may not even have come across before.
Trust these eight restaurants in the KL to serve you an omakase experience that will transport your taste buds to Japan.
Sushi Oribe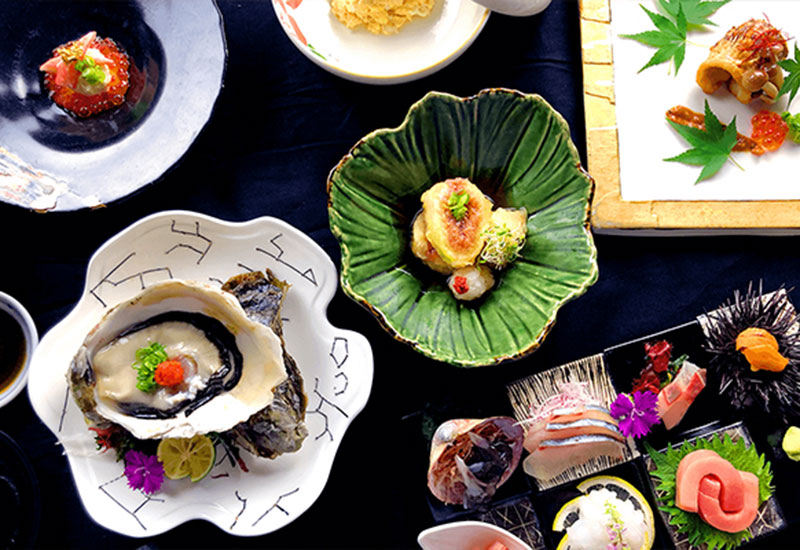 Opened in 2014 by Master Chef Hideaki Oritsuki, Sushi Oribe derives its name from traditional Japanese pottery, which you'll find at the cosy restaurant. Among the dishes you'll stand to relish in are Hokkaido uni, monkfish liver and Hiroshima oysters. Unlike most other restaurants on this list, these ingredients are sourced from Osaka and Kyushu Island. It has been considered one of the best sushi places in town by local gourmands, and those who have splurged on its omakase set have yet to end up disappointed.
Location: Ground Floor, Block C-1, Vipod Residences, Ground Floor Block C-1, No 6, Jalan Kia Peng, 50450 Kuala Lumpur
Opening hours: Mondays to Saturdays – 12pm-3pm, 6pm-11pm
Sushi Hibiki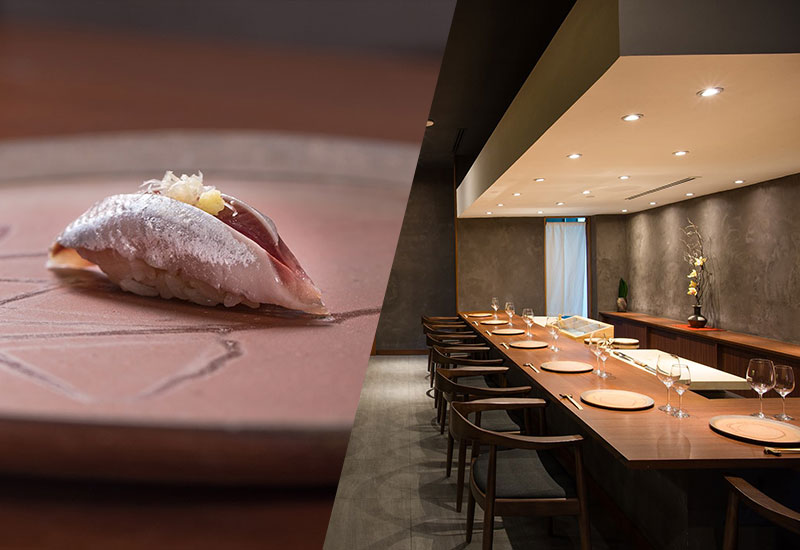 If you're looking for an omakase experience beyond the palate, Chef Makoto Saito Sam of Sushi Hibiki always welcomes a light-hearted conversation over his carefully crafted sushi. The amicable chef, who brings with him more than 20 years of experience working at a sushi restaurant, believes 'who you eat with' is more important than 'what you eat' – though by no means does he neglect the latter. Come for the fresh and well-balanced Edo-style sushi, stay for the warm hospitality. W sushihibiki.com
Watch: Chef on Chef 2 Episode 1: Sushi Hibiki hosts Chef Jeff Ramsey
Location: Lot B1-04(A), Basement 1 Shoppes at Four Seasons Place KL, No 145, Jalan Ampang 50450 Kuala Lumpur
Opening hours: Tuesdays to Sundays – 12-2.30pm, 6-10pm
Taka by Sushi Saito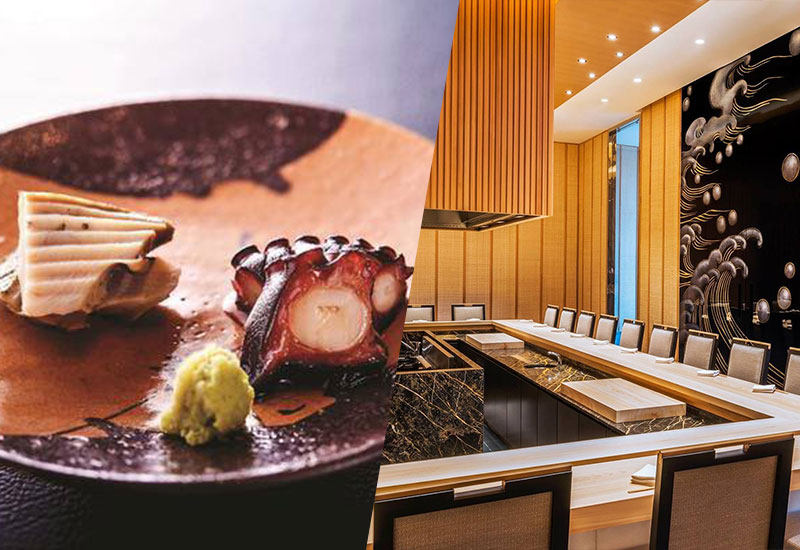 Also in contention to claim the best sushi in KL is Taka, brought to you by Tokyo's 3-Michelin starred Sushi Saito. True to Executive Chef Satoshi Uehara's fame as the master of beef, expect the most beautifully marbled, premium Ozaki beef (which we got to taste during a pop-up at its sister restaurant, Ushi) on top of servings of fresh, wild seafood such as rockfish, Japanese pen shell and bluefin tuna. What's more, its omakase menu comes with the option of sake pairing for an authentic, Japanese fine dining experience. W saito-ushi.com
Location: Level 3A, The St. Regis Kuala Lumpur No. 6,, Jalan Stesen Sentral 2, Kuala Lumpur Sentral, 50470 Kuala Lumpur
Opening hours: Tuesdays to Sundays – 12pm-2.30pm, 6.30pm-8.30pm, 8.30pm-10.30pm
Hanaya Japanese Dining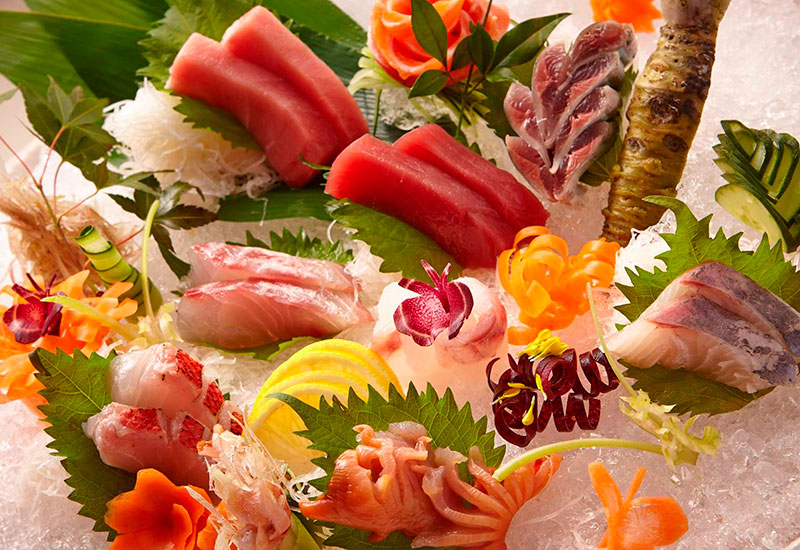 Located in the prestigious Grand Millennium Kuala Lumpur, Hanaya Japanese Dining is one of the longest standing Japanese restaurants in the city. Headed by Chef Hinonari Ooba, who is known for his story-telling presentation skills and respect of traditional Japanese fare, the restaurant offers an omakase experience highlighted by its trademark omotenashi – meaning the art of selfless hospitality. W sushitrain.com.my
Watch: Chef on Chef 2 Episode 3: Hanaya serves Chef Jun Wong of Kikubari
Location: Lobby Floor, Grand Millennium Kuala Lumpur, 160 Jalan Bukit Bintang, 55100 Kuala Lumpur
Opening hours: 11:30am-2:30pm, 6-10:30pm daily
Sushi Ryu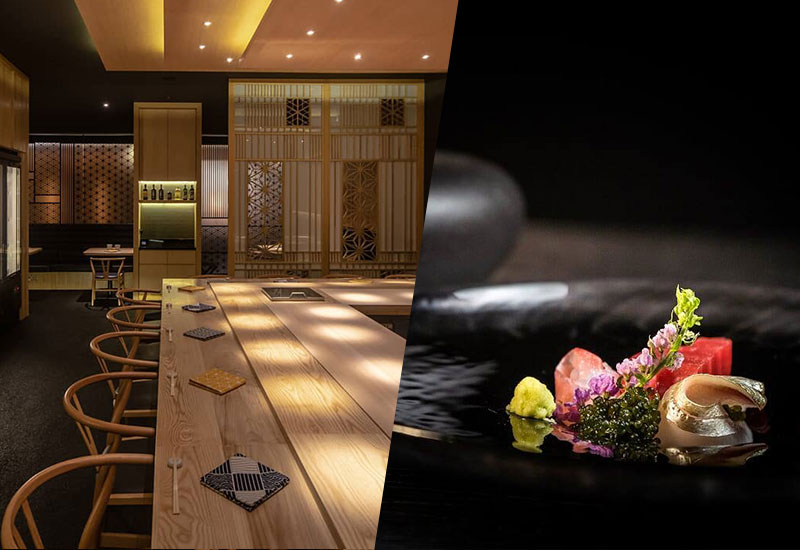 If you prefer something more adventurous to traditional, Sushi Ryu's omakase set may just hit the spot. Think uni scrambled eggs with caviar or torched wagyu beef and egg yolk topped with truffle shavings. You'll want a seat at the sushi counter to witness the chefs in their best element, and perhaps strike a conversation to learn about the story behind the name. W ryu-sushi.com
Location: Unit 3.3, Level 2, Platinum Park, Persiaran KLCC, Kuala Lumpur City Centre, 50088 Kuala Lumpur
Opening hours: 12-3pm, 6.30-10pm daily
Related: 5 reasons to experience omakase at Sushi Ryu + Bar Shake
Sushi Azabu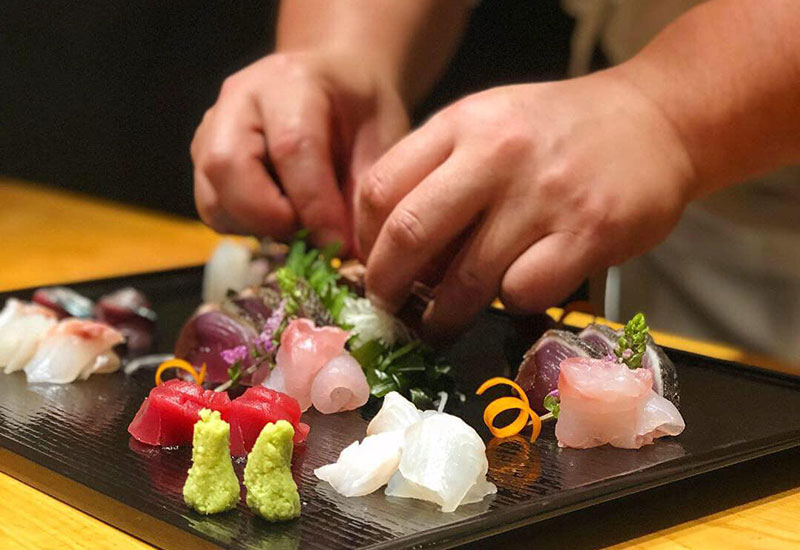 Inside the Japanese dining haven that is The Table at Isetan The Japan Store in Lot 10, you'll find New York's Michelin-starred Sushi Azabu counterpart. Under the helm of Chef Toshihide Terado, the restaurant is famed for serving traditional Edomae sushi, which is made with rice, vinegar and salt, sans sugar. It also specially uses Akitakomachi rice from the Akita prefecture in Northern Japan, giving its sushi and accordingly, omakase menus a distinctive touch compared to other sushi joints. F @sushiazabukl
Location: 4F Lot 10 Shopping Centre, 50, Jalan Sultan Ismail, 50250 Kuala Lumpur
Opening hours: Tuesdays to Sundays – 12-2.30pm, 6-10pm
EDJU Omakase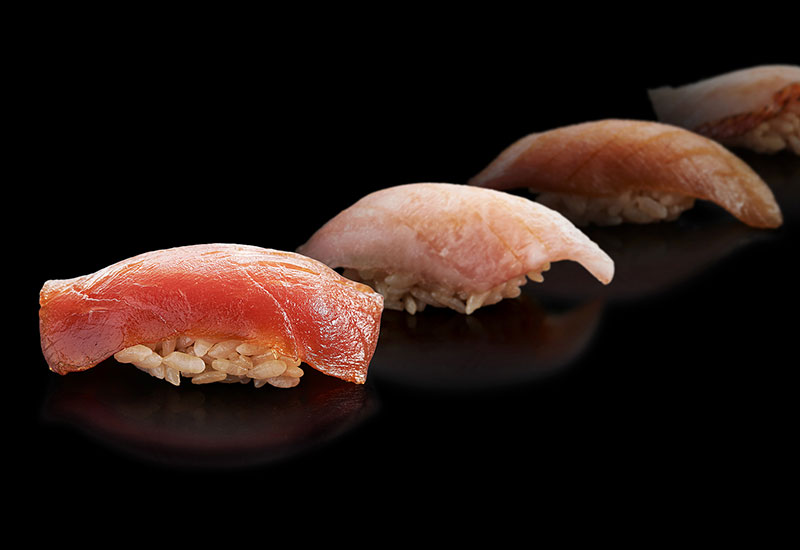 Contributing to DC Mall's fame as a food hub is EDJU Omakase, a little nook that can only host up to 10 guests at once at its sushi counter. Perlis-born Chef Eddie Ng heads the kitchen, which sources its seafood from Hokkaido and the ever-popular Tsukiji Market in Tokyo. With omakase in its name, it's no secret what this place is known for – and the signature aged sushi you'll get along with it promises to impress. W edjuomakase.com
Location: G-19 Ground Floor, Damansara City Mall, Damansara City, 6, Jalan Damanlela, Damansara City, 50490 Kuala Lumpur
Opening hours: Mondays to Saturdays – 12pm to 12am
Sushi Ori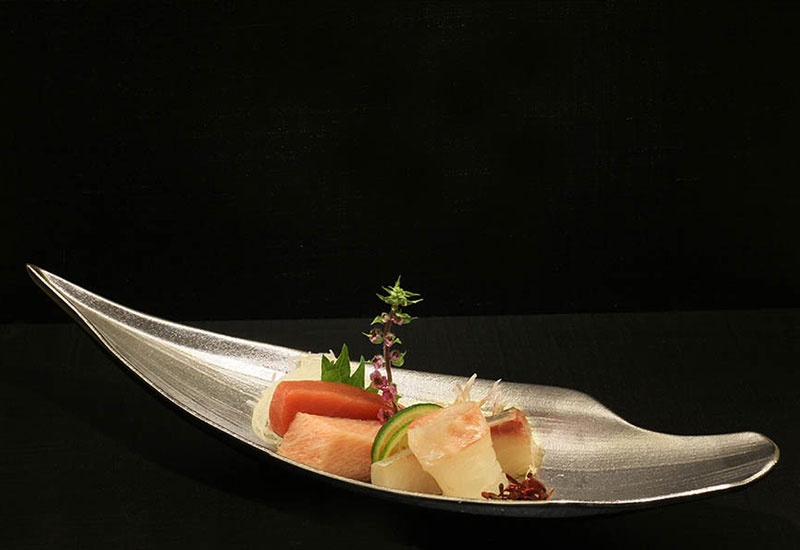 After establishing Sushi Oribe (see above), Master Chef Hideaki Oritsuki went on to open Sushi Ori in late 2018. The new 10-seater sushiya in the heart of KL sees him focusing on the "omotenasi" (quintessentially Japanese hospitality) and "takumi" (artisanal) techniques in the art of sushi. This is especially highlighted in the special Sushi Omakase menu, which consists mainly of nigiri and sushi. For a wider-ranging option, there's also the regular omakase which comes with sashimi, grilled dishes and more. Reservation is highly recommended at least 10 days in advance. W sushi-ori.com
Location: Unit PG-01, Ground Floor Podium Block, Menara Keck Seng, 203, Bukit Bintang Street, Bukit Bintang, 55100 Kuala Lumpur
Opening hours: Tuesdays to Sundays – 12-3pm, 6-11pm (open only for dinner on Sundays)
You may also like: Sushi Secrets: 10 things you didn't know about sushi