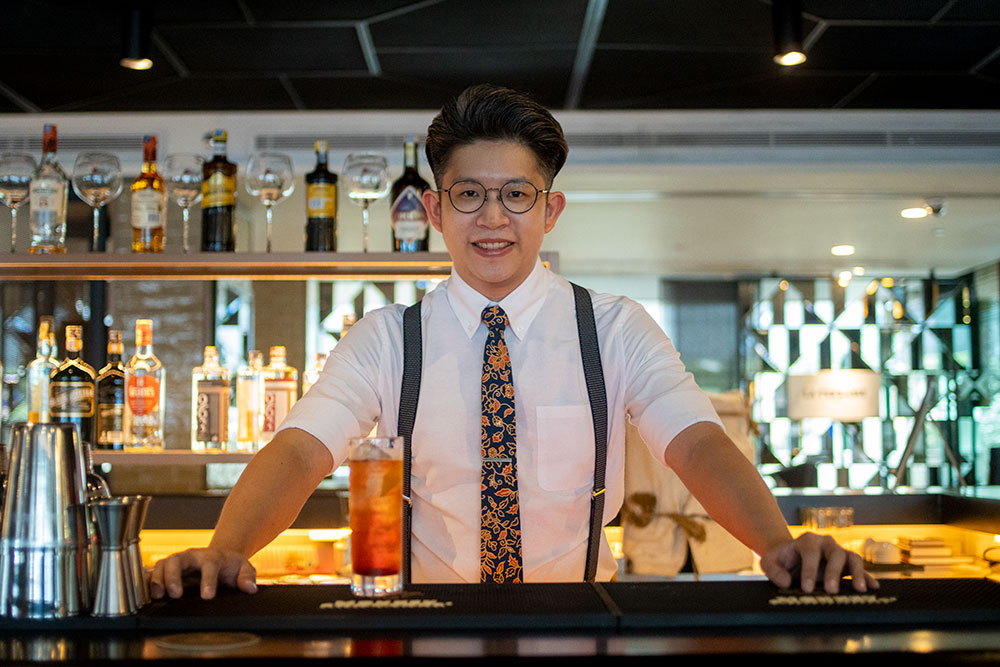 When news of one of KL's most well-loved bars, Omakase + Appreciate, announced that it would close down for good in April last year, fans and regulars were left dispirited to bid farewell to its bespoke cocktails and exciting, ever-changing menu. But Shawn Chong, one of its co-founders, had other plans up his sleeve.
Less than a year after the Asia's 50 Best Bars 2016 top 10 winner ceased operations, Shawn unveiled the much-anticipated answer to "what's next?" with the opening of a new bar last December: Mizukami Highball. His latest venture comes as the first of a multi-faceted concept set to shake up the local bar scene, Mizukami Collective.
Marrying his drive to offer a fresh experience to elevate KL's bar scene and his passion for drinks education, Mizukami Collective will comprise of three unique concepts – each inspired by Japanese culture with traces of Malaysian influence sprinkled into the mix. The name mirrors this notion, with 'Mizu' meaning 'water' in Japanese and 'kami' meaning 'us' or 'our' in Malay.
It also echoes Shawn's mantra that birthed the idea for the whole concept: "One of the key things I learnt over the past few months was to go with the flow. Sometimes we can't force things to go our way, but we can instead adapt to each situation – like water, hence 'Mizu'. In respect to 'Kami', I want this collective to build a community and following of people who appreciate not just the drink itself, but the overall experience."
Enter Mizukami Highball to get the flow going and offer a glimpse of the Mizukami experience, with more to come.
Back to basics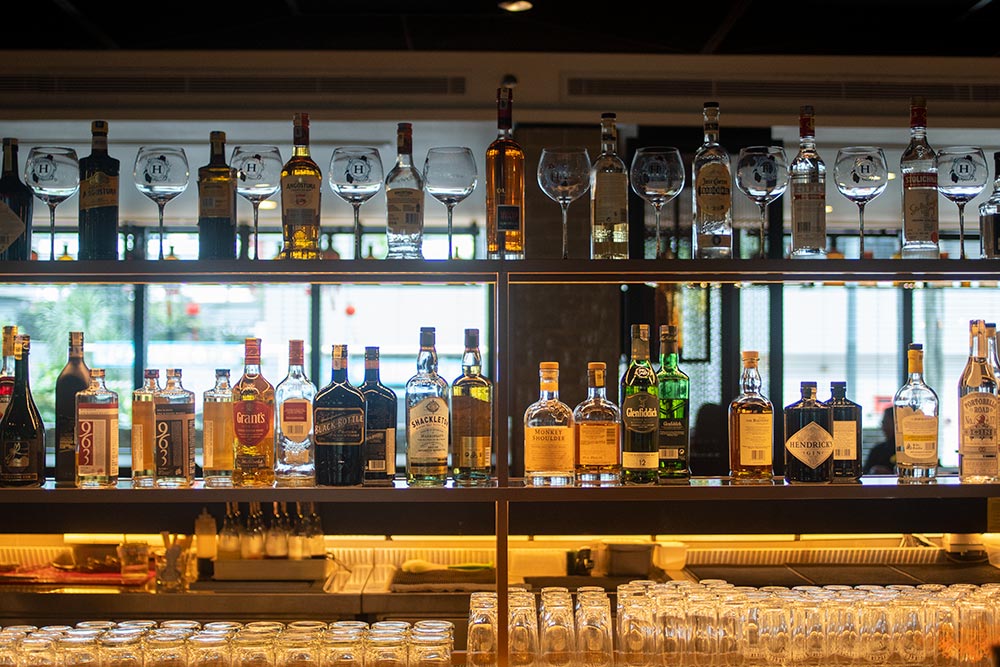 Located at the equally new Shiso dining concept (formerly Tapas) in MiCasa All Suites Hotel – call it a concept within a concept, if you will – Mizukami Highball lives up to its name with highballs as the main focus of the bar. This includes your traditional whisky highballs (whisky & soda), as well as gin & tonics and a reasonable selection of other spirits and mixers.
Interestingly, the bar wasn't part of the original Collective that Shawn had in mind, but transpired from his guest shifts at Cilantro, Shiso's sister restaurant.
"The Highball has become synonymous with Japanese bartending because of its popularity as an after-work drink in Japan, as well as the technique they developed to produce a well-balanced whisky highball," Shawn says. "Given Shiso's dining concept, it felt like a good fit for those looking for a casual, fuss-free place to drink, eat and unwind after a long day."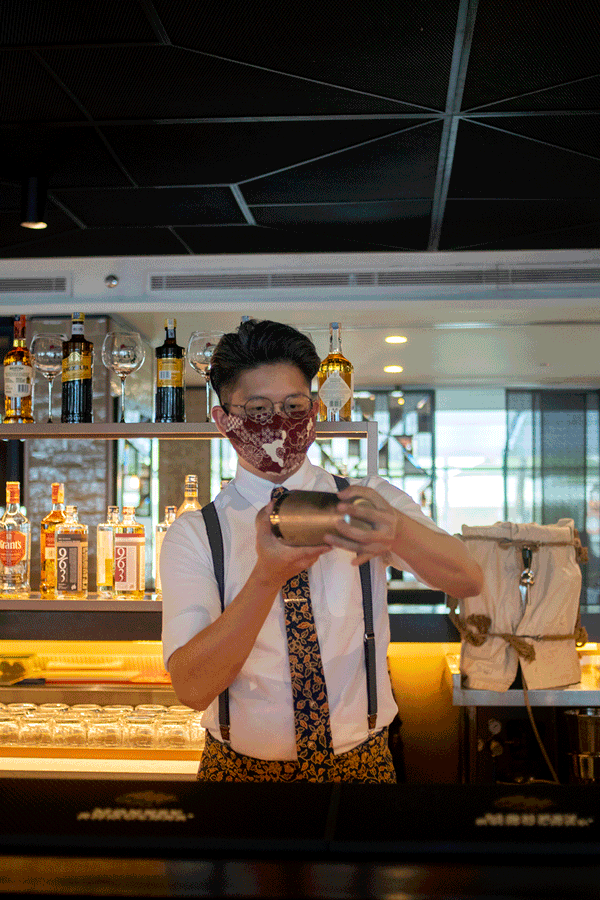 Aside from its namesake drink, there's a selection of beers, sakes, classic cocktails, zero-proof drinks and bar bites. Don't expect to try off-menu concoctions here though, as Shawn is quick to point out that Mizukami Highball will not be entertaining such orders.
"I think I started a problem with Omakase seven years ago," he lets on, "People got so used to coming to our bar and ordering off-menu that they would go to other bars and do the same, which isn't fair to those places. It takes a lot of time and effort to come up with menus, so I'm trying to bring back that element of respect to it."
Guests can either order straight from the izakaya-style counter seats for a more personal experience with the bartenders, or have drinks served to their table at Shiso or La Terasse, which are all under the same roof. As our visit comes in tandem with a review at Shiso, we begin our Mizukami experience with draft Chikusen Junmai over lunch.
Yes, you read that right. Mizukami Highball is the first bar in KL to offer sake on tap, as Shawn proudly claims. This system keeps the drink chilled for serving, making it dangerously easy to drink. (Be forewarned.)
Perfecting the classics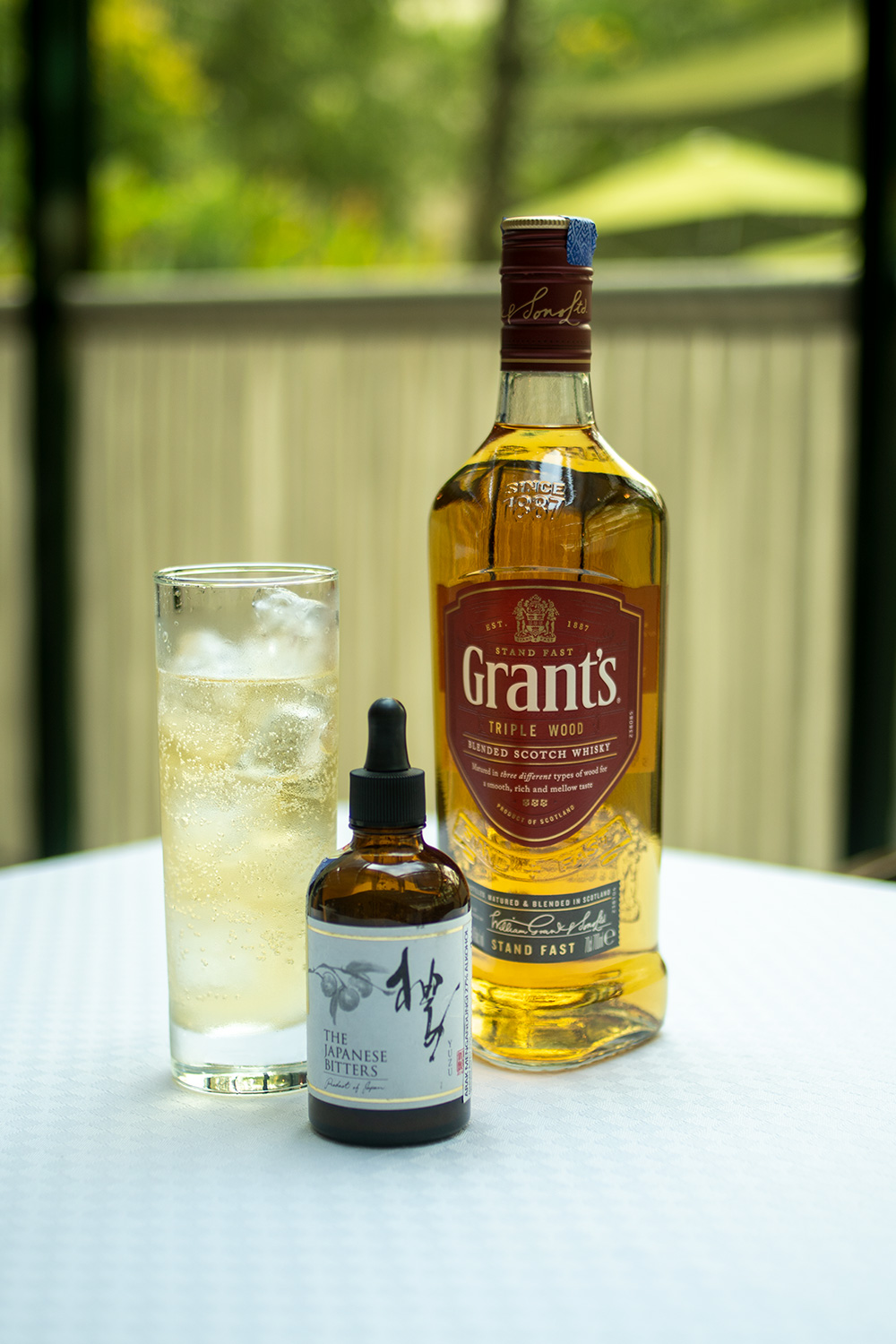 For the whisky buffs, there's two Japanese labels, two blended Scotch whiskies, two blended malts, two single malts and one Bourbon to choose from for your highball. Our introduction to the signature beverage arrives in the form of a Grant's Whisky Highball.
"I think the issue with many bars is that they've made highballs too complicated," Shawn contends. "We do it a bit differently here by controlling the elements that go into it. There are only three: whisky, ice and soda water. We freeze our own ice and store our whisky at between 1 to 3 degrees, and control the consumption temperature to get that effervescence."
Refreshingly cold and perfectly fizzy for our mid-afternoon visit, the unadulterated blend of whisky, ice and soda water proves that a good highball doesn't require additional components. The exception to that being the few drops of yuzu Japanese bitters that Shawn adds on later, which gives the drink a citrusy-floral twist that uplifts its flavours altogether.
We proceed to the bar area for a chat with Shawn after our meal. Naturally, one can't help but order two more libations to fuel the conversation. The first is an Americano, another classic cocktail featuring a blend of vermouth (Cucielo Rosso), Campari and soda. It's light, bubbly and bittersweet like the coffee it is named after; and once again, the optimum temperature at which it is served makes it a noticeable upgrade from your average version.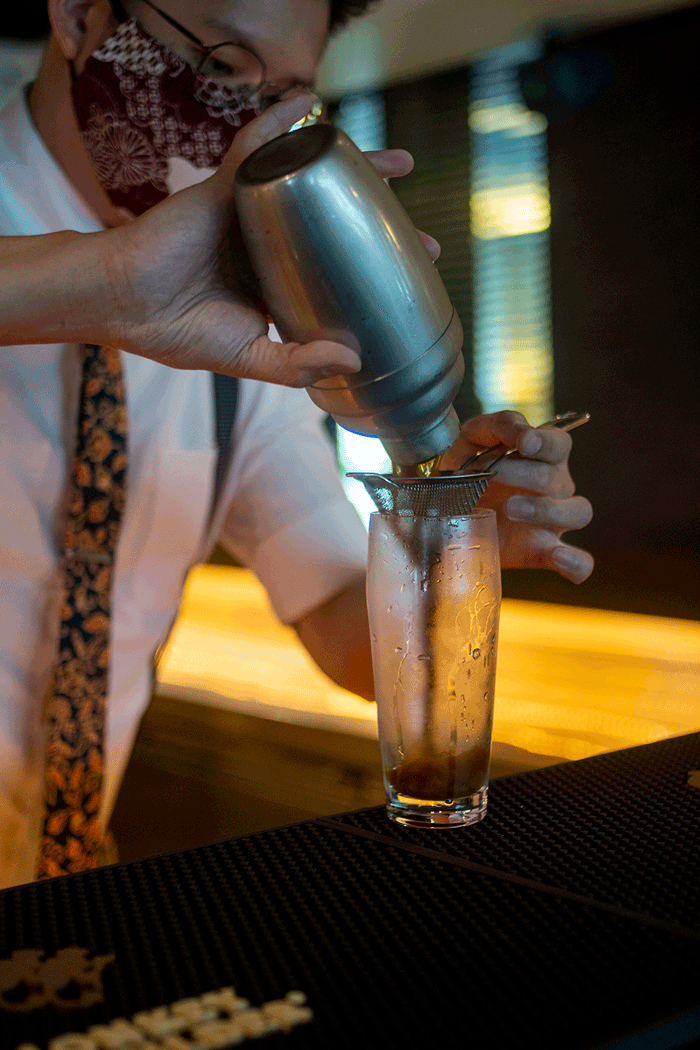 Capping off our maiden Mizukami experience is a zero-proof option of "Stout" – a mix of Kopi-O, honey, vanilla and cola. Trust us when we say non-alcoholic drinkers will not be missing out on the fun with this, as the cola adds a delightfully fizzy kick to the well-balanced bittersweet concoction. In fact, we daresay we personally favour it ever so slightly over the Americano.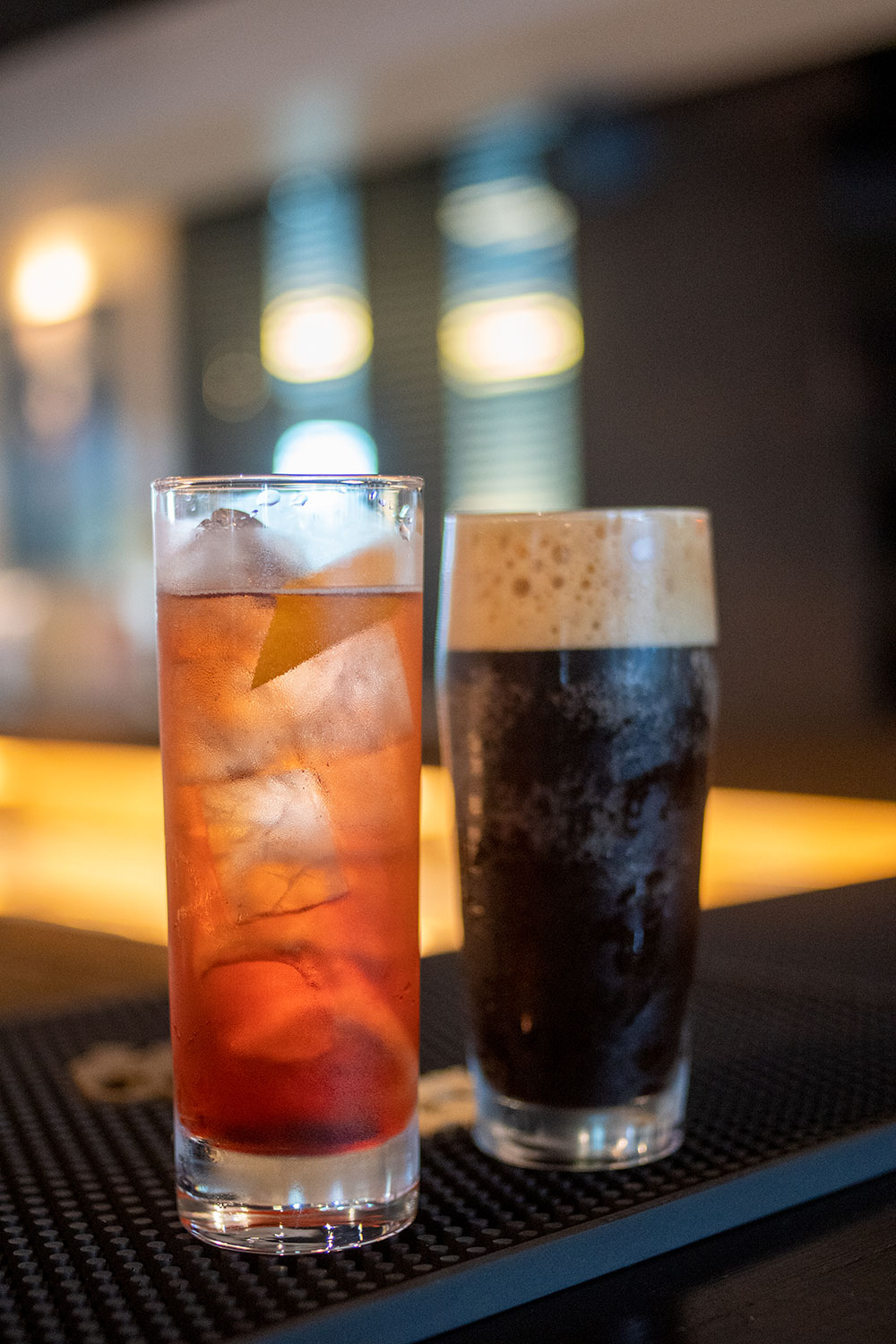 "When Mizukami Cocktail opens sometime in Q2, I'll be based there more often to offer off-menu bespoke cocktails that require more experience, while my bartenders will continue to focus on the classics here," Shawn tells as we finish off our drink. "Our hope with these different concepts is to create a 'Mizukami bar hop' in the future."
We know we'll be looking forward to that.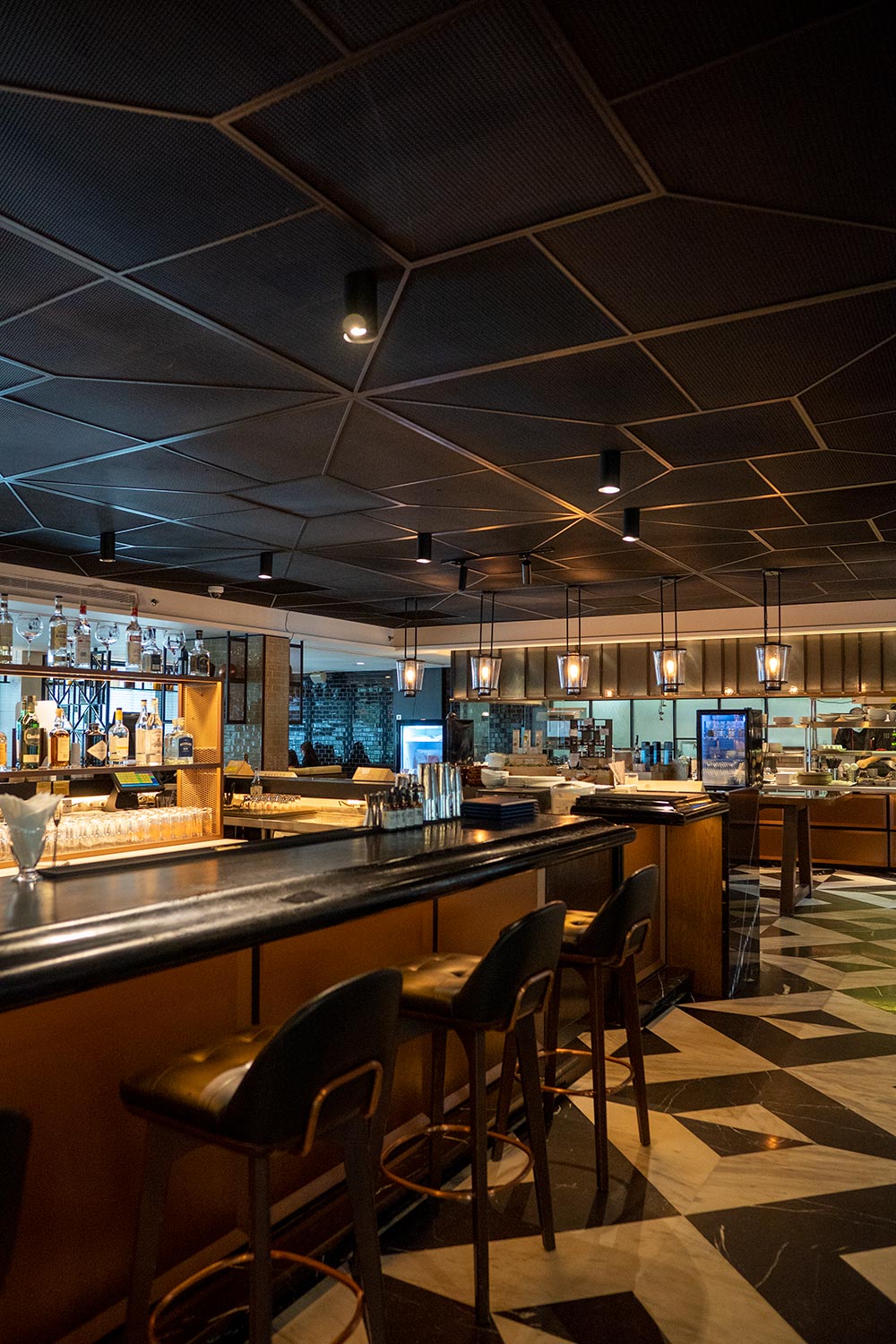 Location: MiCasa All-Suite Hotel, 368-B, Jalan Tun Razak, Taman U Thant, 50400 Kuala Lumpur
Opening hours: 4pm to 11pm daily
Photography: Anson Siau