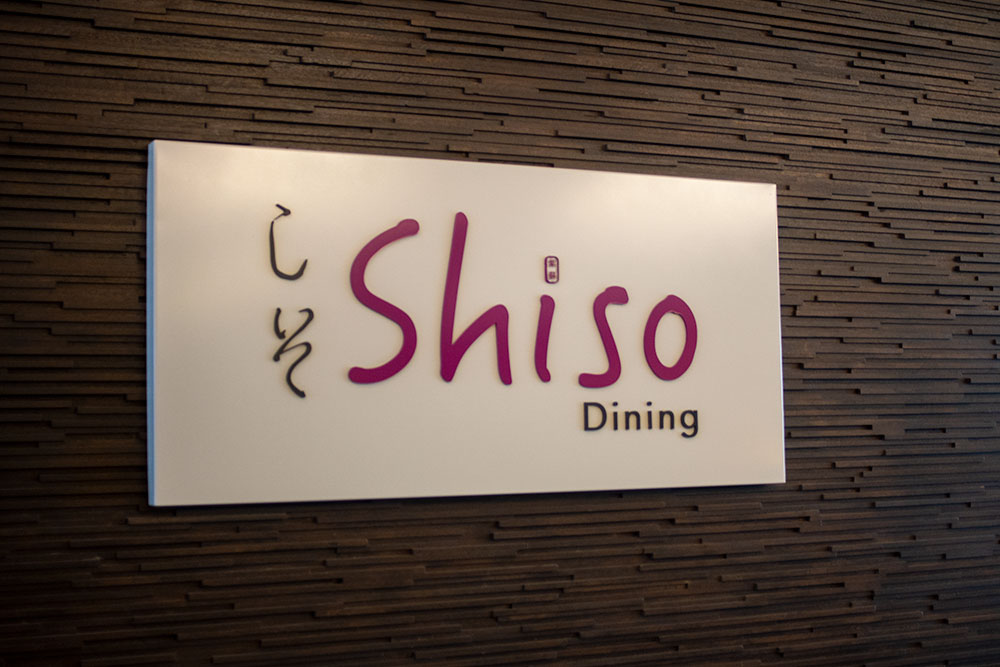 Seasoned local gourmands can attest that Cilantro Restaurant & Wine Bar has been one of the longest standing fine dining establishments in KL for French-Japanese fare. Now those familiar with Executive Chef Takashi Kimura's brand of cuisine will be tickled to know that he will also be lending his kitchen skills to Cilantro's sister restaurant, La Terasse – one of five unique concepts at the new Shiso Dining by MiCasa All Suite Hotel.
Occupying the space that was formerly Tapas Restaurant & Bar, Shiso Dining shares the same DNA as Cilantro – particularly its Japanese influences. It comprises of La Terrasse, Shiso, Mizukami Highball, Marché and Vinifera under one roof, each offering a distinctive dine-in experience or deli goods to stock up your pantry.
Shiso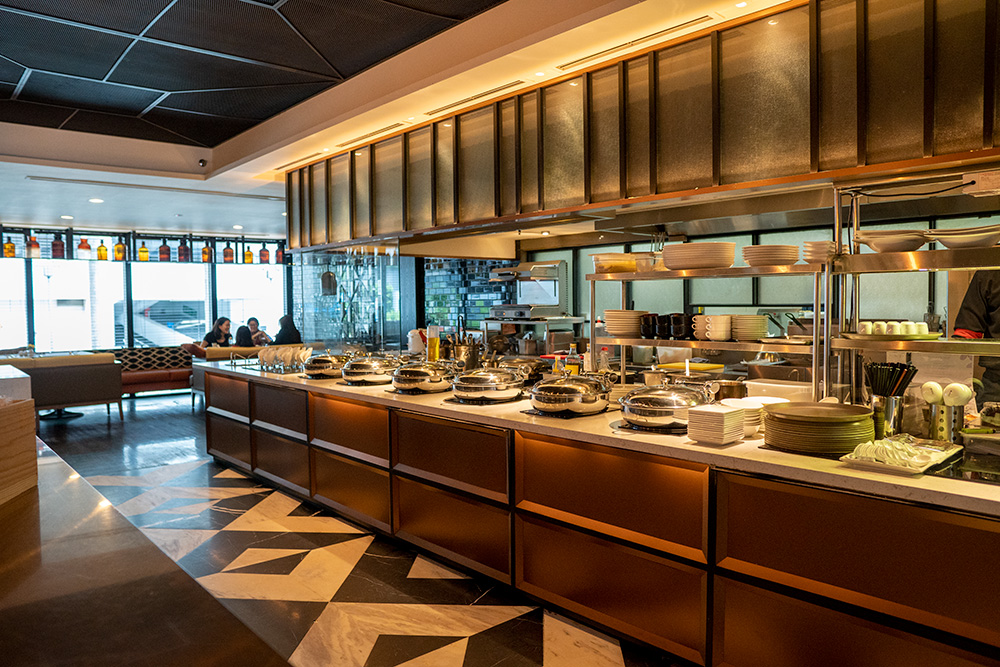 Fun fact: shiso is a Japanese herb belonging to the mint family that's often used to add a refreshing taste to dishes. This fact is closely linked to what you can expect at this corner of the 5-pronged dining concept – Japanese comfort food with a fresh Western-inspired twist, aka yoshoku cuisine.
Headed by Sabah-born Chef Adrian Lai, who brings with him over 25 years of experience in the local culinary industry, Shiso takes up the main dining area of the space and exudes a warm, casual Omotesando café ambience.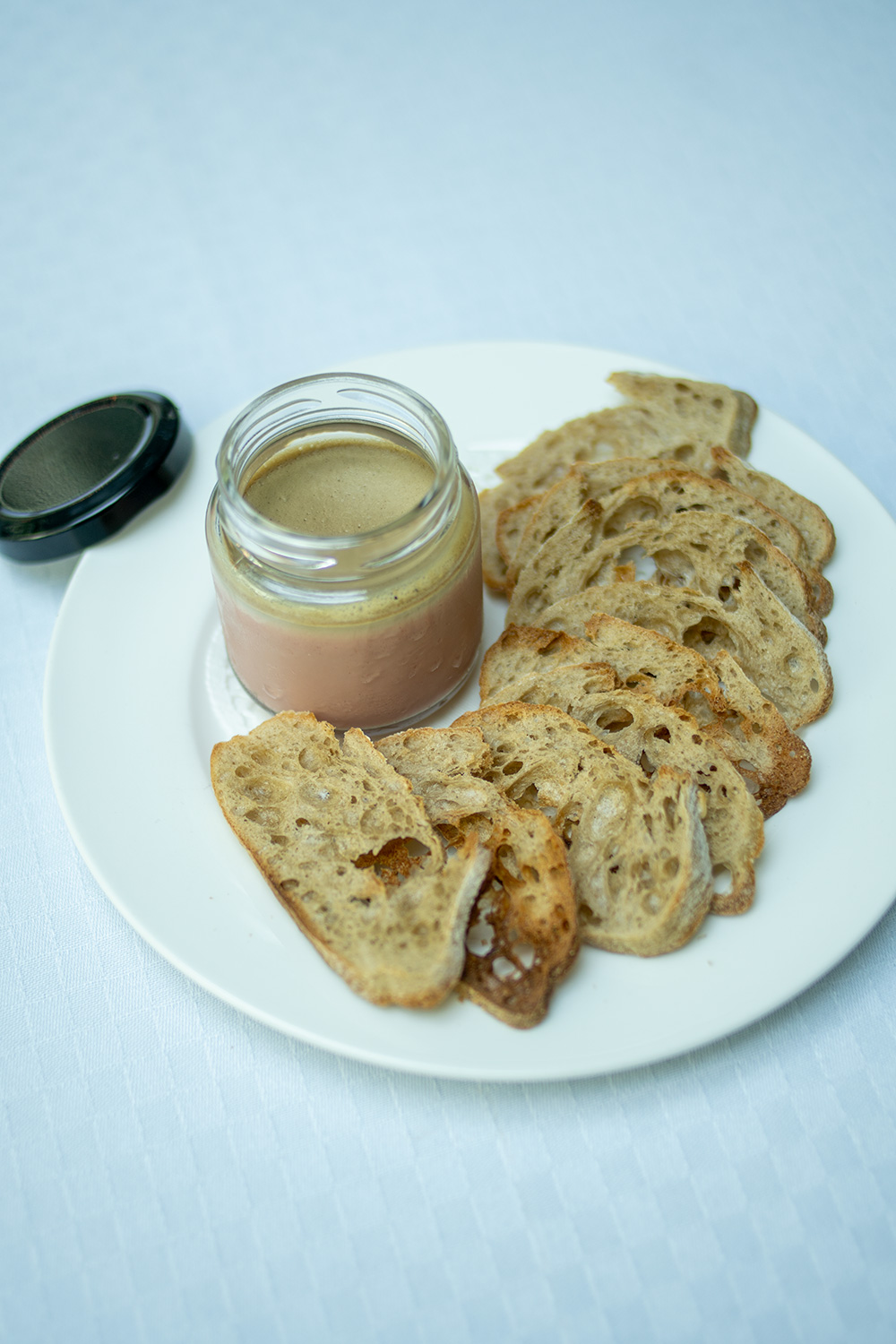 Chicken Liver Pate
Chicken Liver Pate
A creamy chicken liver spread with slices of toasted baguette kicked off our meal on a punchy note.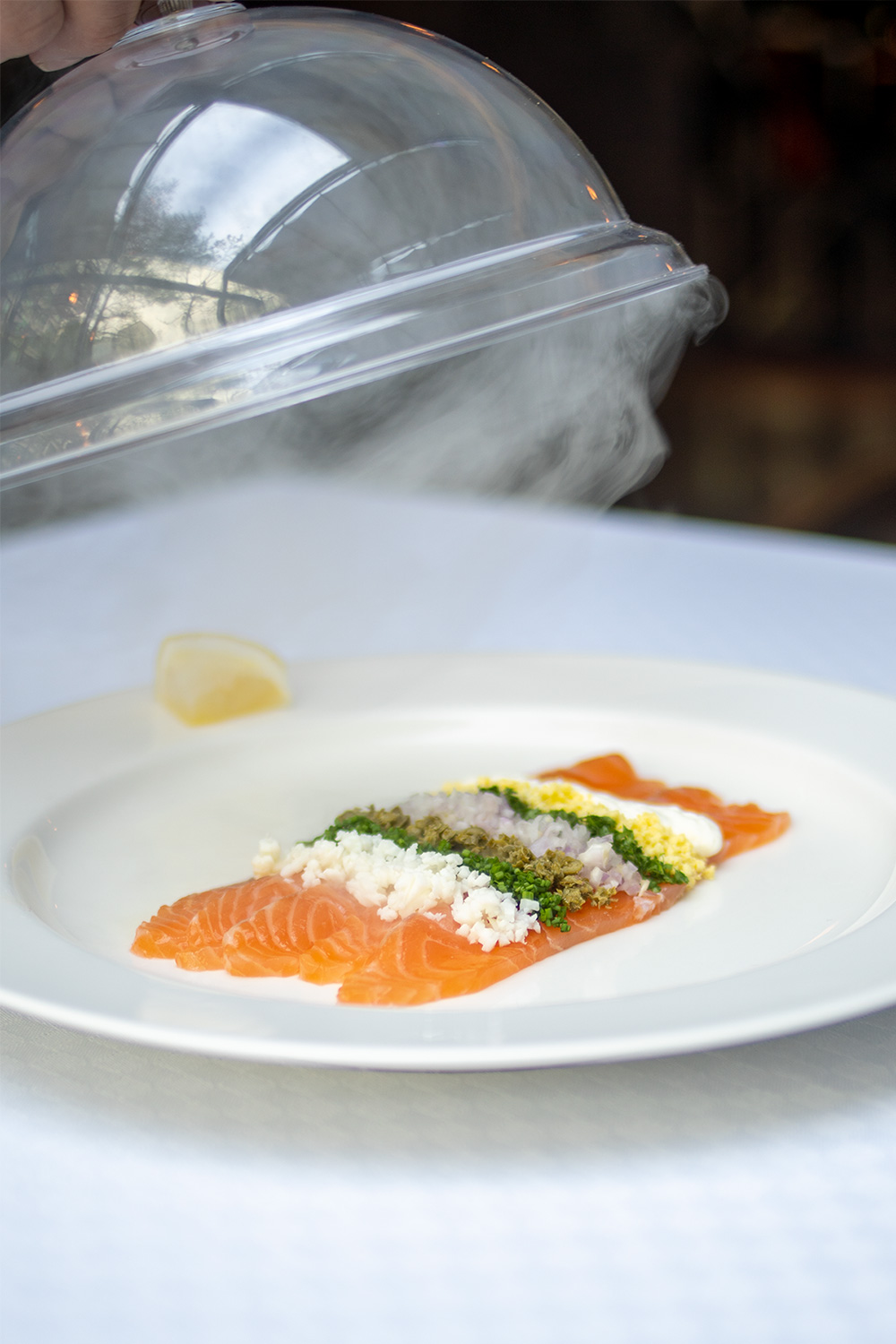 Smoked Salmon a la minute
Smoked Salmon a la minute
Prepared with an array of condiments including egg yolk, chives, shallots, capers, parsley, egg white and cream that's smoked in a dome just before serving, this salmon dish presented a symphony of flavours and textures that left us wanting a second helping.
Chicken Paitan
Chicken Paitan
The cloudy appearance of this creamy, rich broth comes from a chicken feet and skin soup base that's added with fish stock and concentrated dashi for a burst of umami-ness. It is served with minced chicken balls made from chicken thigh, offering chewy bites in between heartwarming spoonfuls of soup.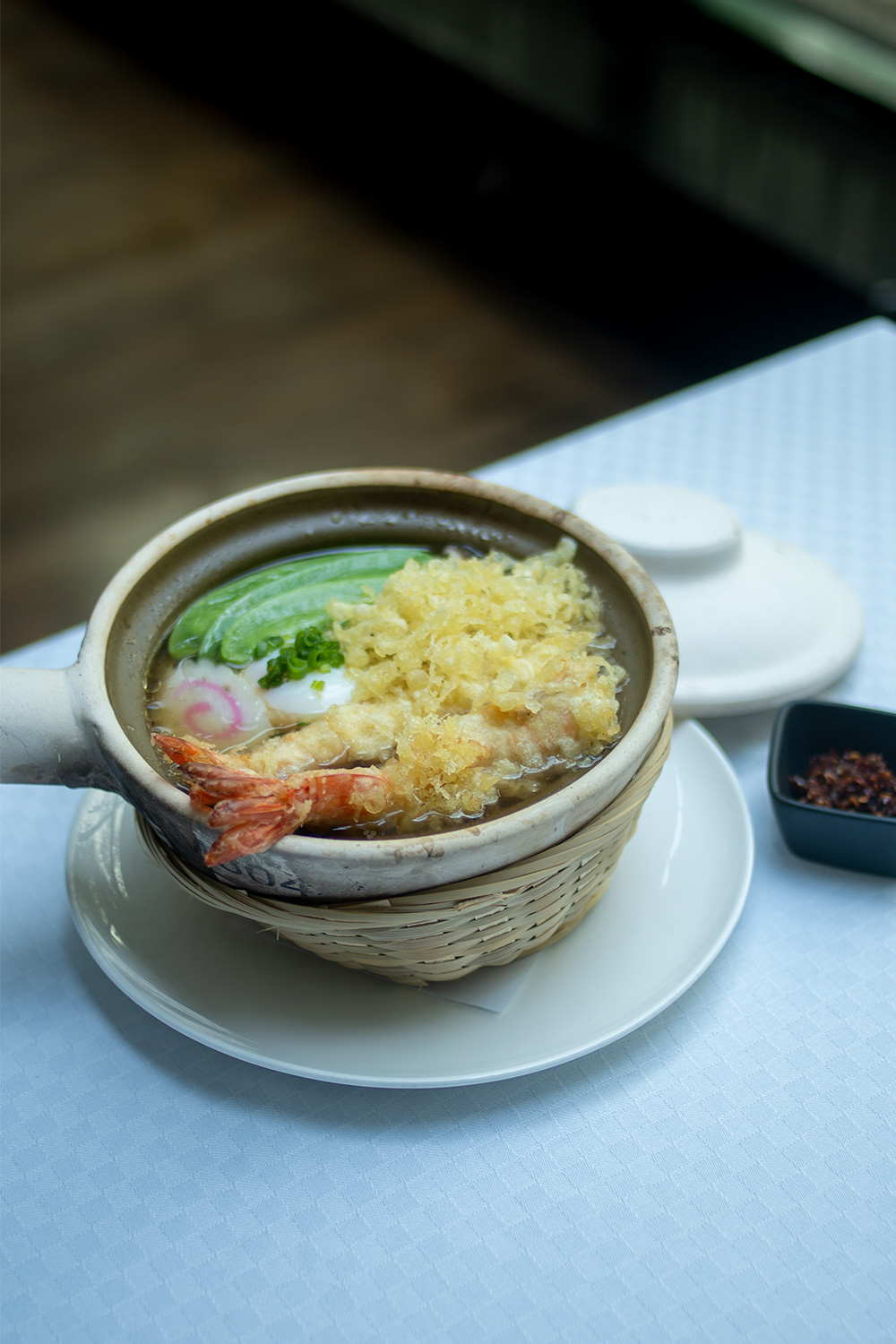 Nabeyaki Udon
Nabeyaki Udon
Comfort food in a claypot: handmade udon cooked in soy dashi broth with chicken, tempura prawns and condiments.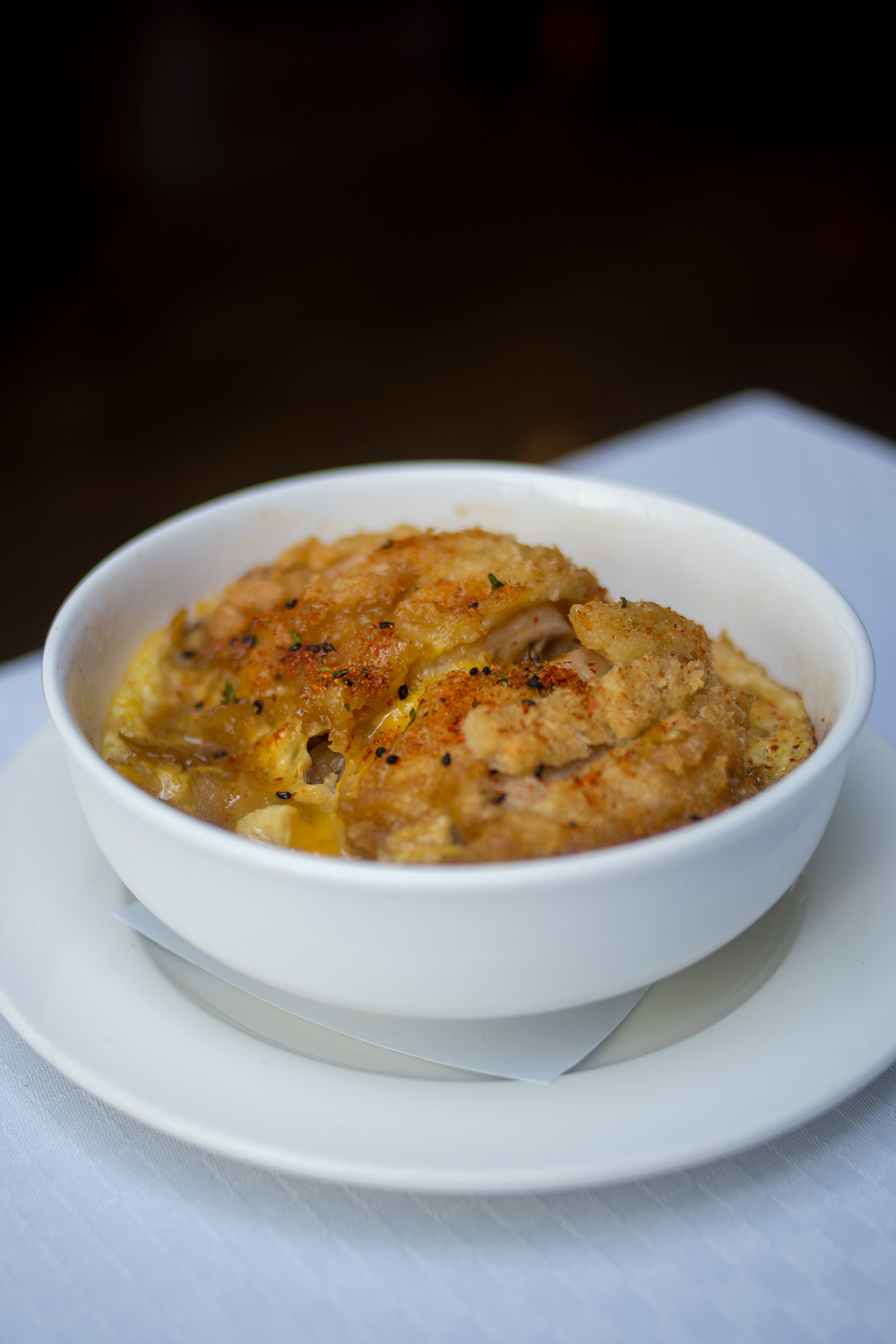 Chicken Katsu Don
Chicken Katsu Don
Another classic no-fail dish on the menu, featuring deep fried breaded chicken thigh braised in egg mixture and served on rice.
(swipe left to explore the dishes)
La Terasse by Takashi 
Tucked away in a secluded corner of the venue, La Terrasse presents a whole different dining atmosphere from Shiso. Its glasshouse-style setting allows ample lighting through during our afternoon visit, offering a glimpse of the hotel's poolside – where we witnessed a private mermaid diving class (yes, it's a thing) in session – amidst lush greenery.
The interiors are more refined to resemble a Parisian terrace brasserie, reflecting the contemporary French-based menu with Japanese influences. This is where Chef Takashi's masterpieces shine, presented with a less formal approach compared to Cilantro – and at half the price.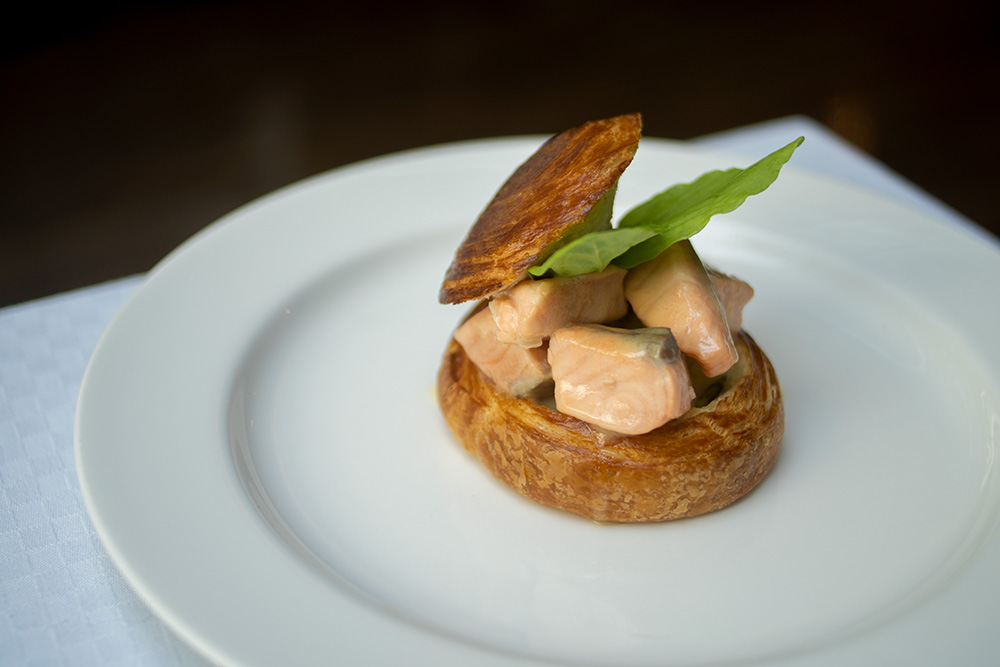 Salmon Oseille Vol au Vent
Salmon Oseille Vol au Vent
We love how this classic French salmon à l'oseille dish comes served in a brioche to complement the grilled salmon in all its glazed chicken-reduction-and-sorrel glory.
Fricasee of Chicken with Morels
Fricasee of Chicken with Morels
This remarkably tender, slow-cooked roasted chicken dish proved to be a favourite from our visit, with its creamy morel sauce and shaved truffles offering the perfect balance of earthy, nutty and pungent flavours.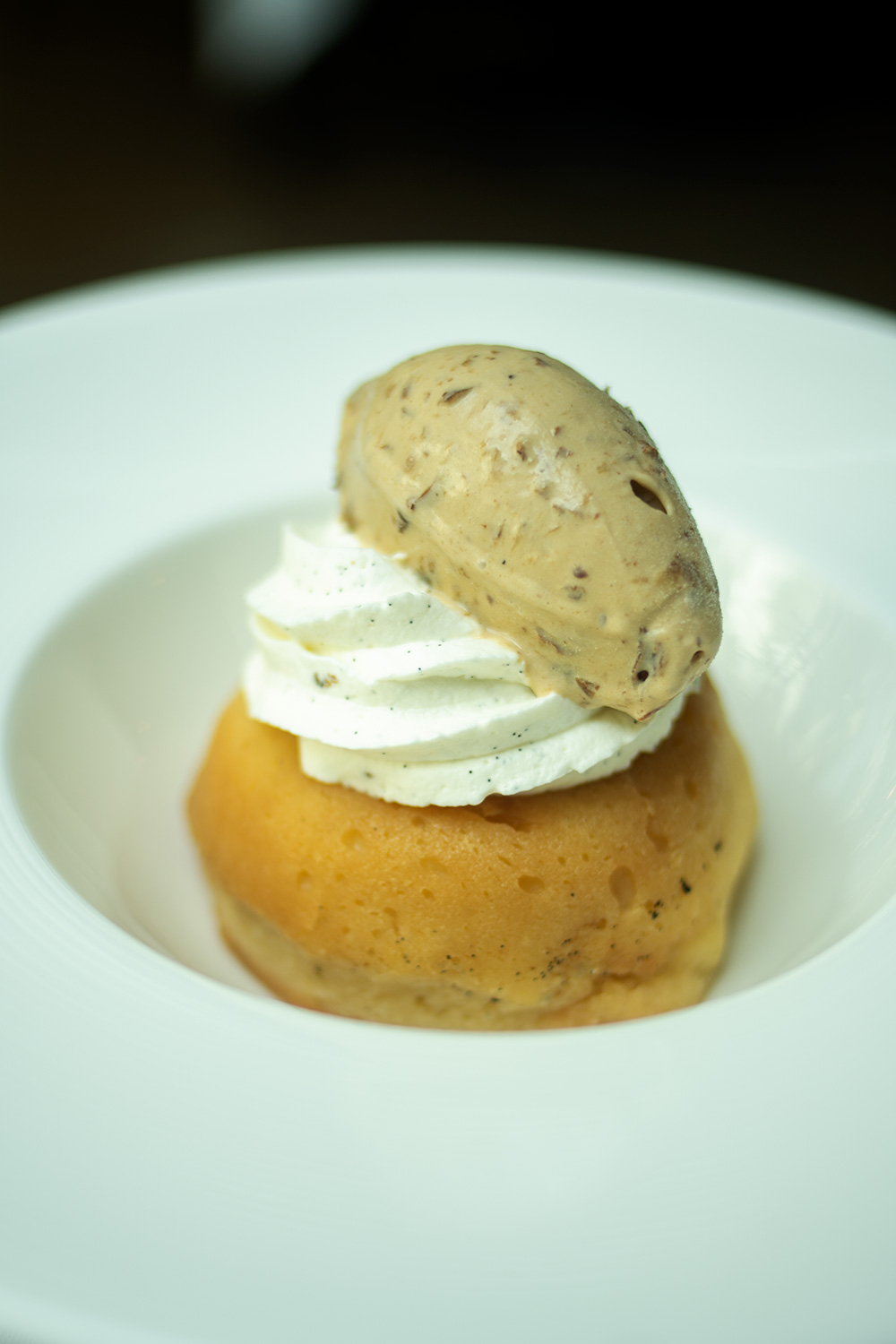 Baba au Rhum with raisins ice cream
Baba au Rhum with raisins ice cream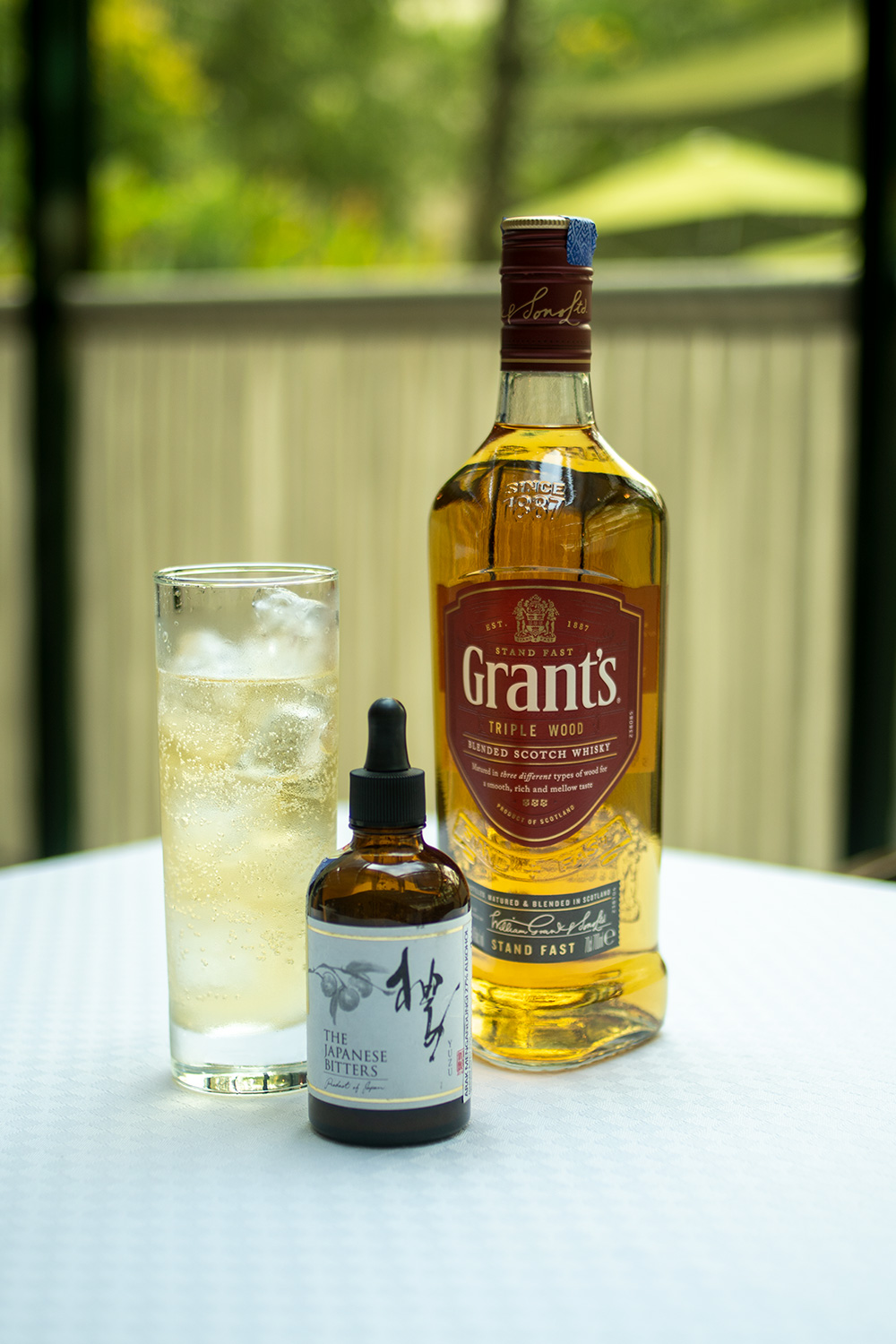 Whisky Highball
Whisky Highball
It's served as cold as possible (between 1-3 degrees) and enhanced with a few drops of Japanese bitters instead of the traditional lemon peel for a delightfully light and refreshing blend with a just a hint of citrusy notes.
(swipe left to explore the dishes)
Bar Mizukami Highball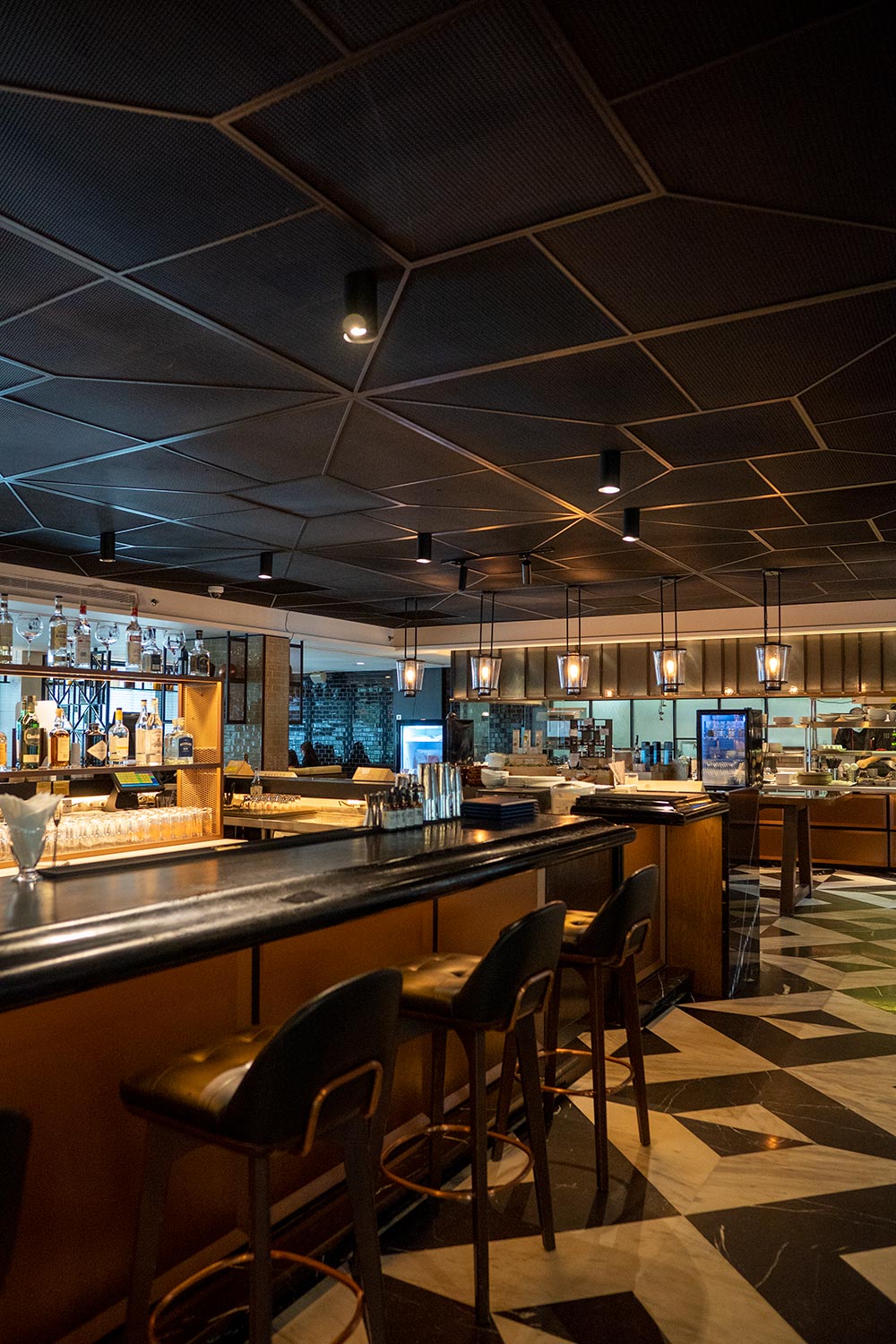 Smack in the middle of the space is Mizukami Highball, led by renowned mixologist Shawn Chong, formerly of Omakase + Appreciate. Opened in the afternoon, the izakaya-inspired bar serves up refreshing highballs for a happy hour pick-me-up or to complement your dining experience with classic cocktails and zero-proof (read: non-alcoholic) drinks.
Related: Mixologist Shawn Chong shakes up the local bar scene with Mizukami Collective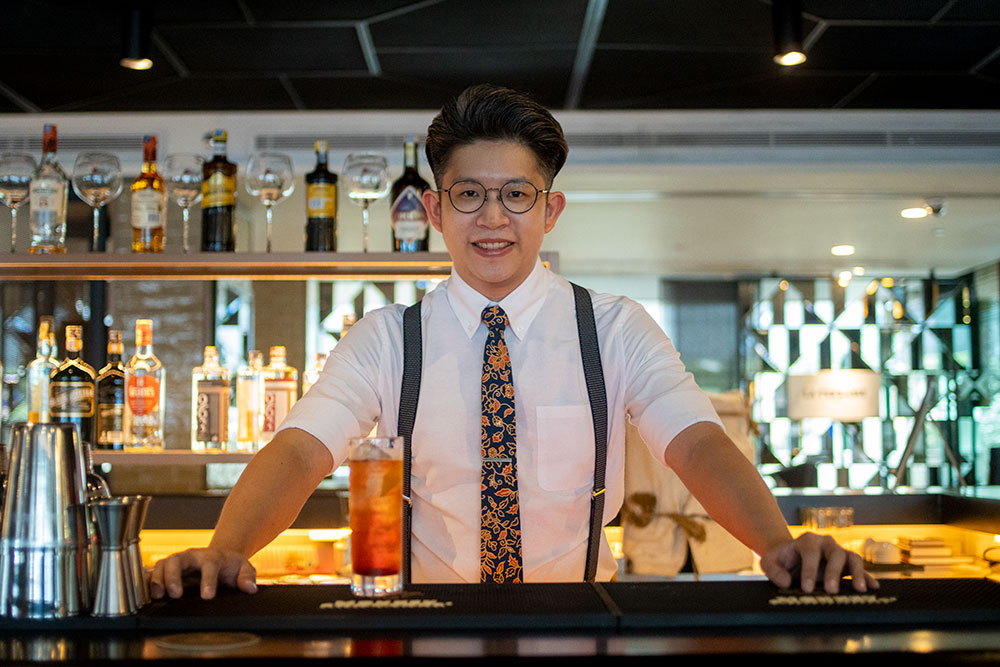 While the 3-time Diageo World Class Malaysia champion may be known for his bespoke creations, don't think to order them here as the bar strictly caters to menu orders only. You'll have to keep an eye on his upcoming projects in The Mizukami Collective for that. Rest assured, we'll be doing the same after quenching our thirst with the draft sake (chikusen junmai) and ice-cold highballs (take your pick from a whisky, gin or aperitif base) here.
Marche & Vinifera
The remaining two concepts are designed to allow customers to bring home the well-loved flavours of Cilantro with their curated selection of gourmet products – a delicatessen of sorts.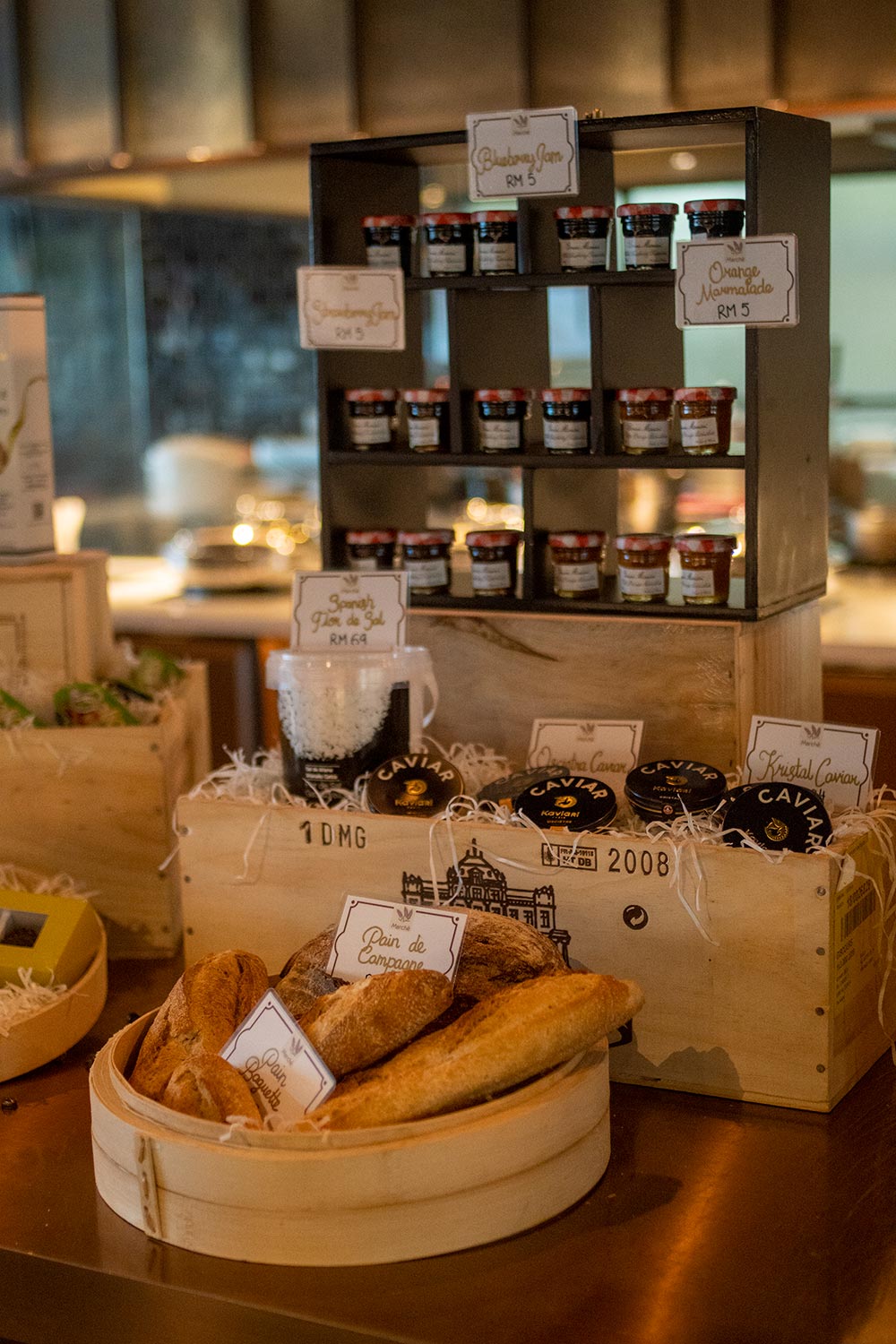 Marche offers a variety of condiments and pastries.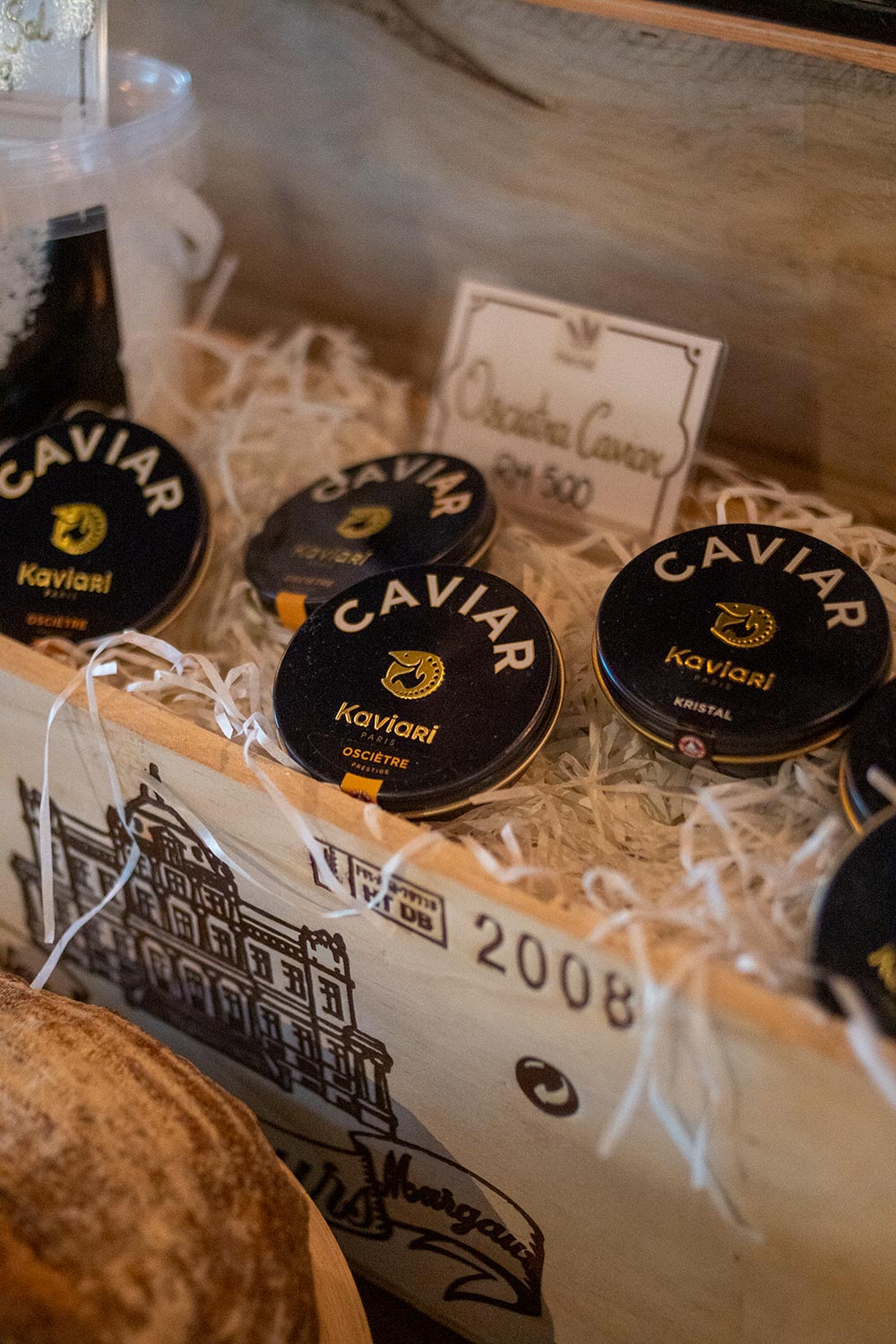 Caviar for takeaway, anyone?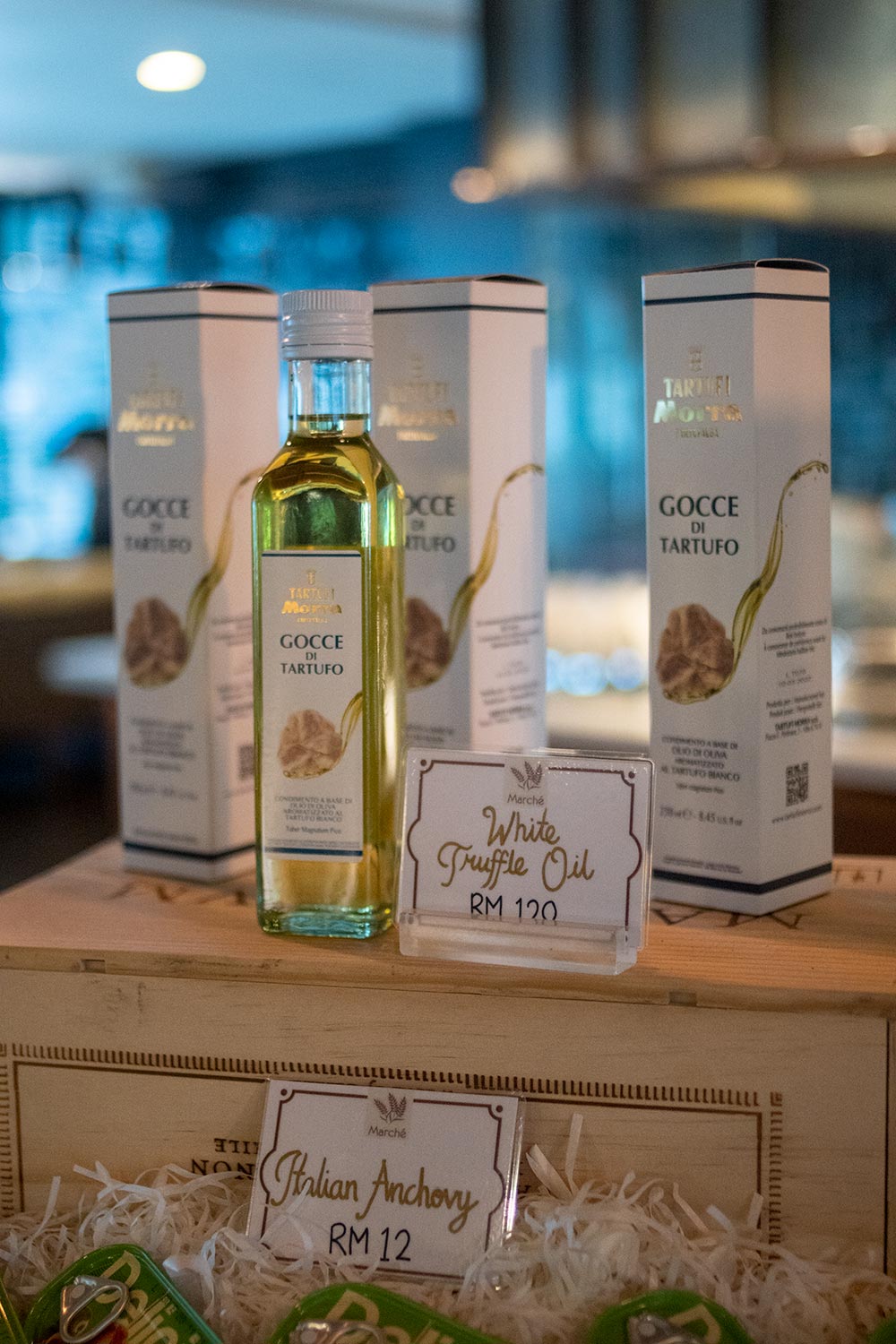 Also for sale is a selection of premium imported oils.
(swipe left for more photos)
Marche serves as a marketplace offering imported fine ingredients such as caviar, chicken liver pate, truffle butter, duck confit, wagyu patty, pastries and condiments. Sous Chef of Cilantro Lam Yee Leng handpicks the selection, which are imported from overseas and pre-prepared for your convenience – perfect for DIY home cooking.
On the other hand, Vinifera (named after a European species of grape vine) sells a variety of wines selected by Chef Sommelier of Cilantro Restaurant and Wine Bar Guillaume Villien to complement your meals at Shiso Dining, or to take home. The list includes a mix of wines from across Europe, South America and Oceania.
For more information on Shiso Dining, visit the official website here or follow them on Facebook and Instagram. For reservations and enquiries, call +6017 3948 532.
Location: MiCasa All Suite Hotel, Lobby Level, 368-B, Jalan Tun Razak, 50400 Kuala Lumpur
Photography: Anson Siau