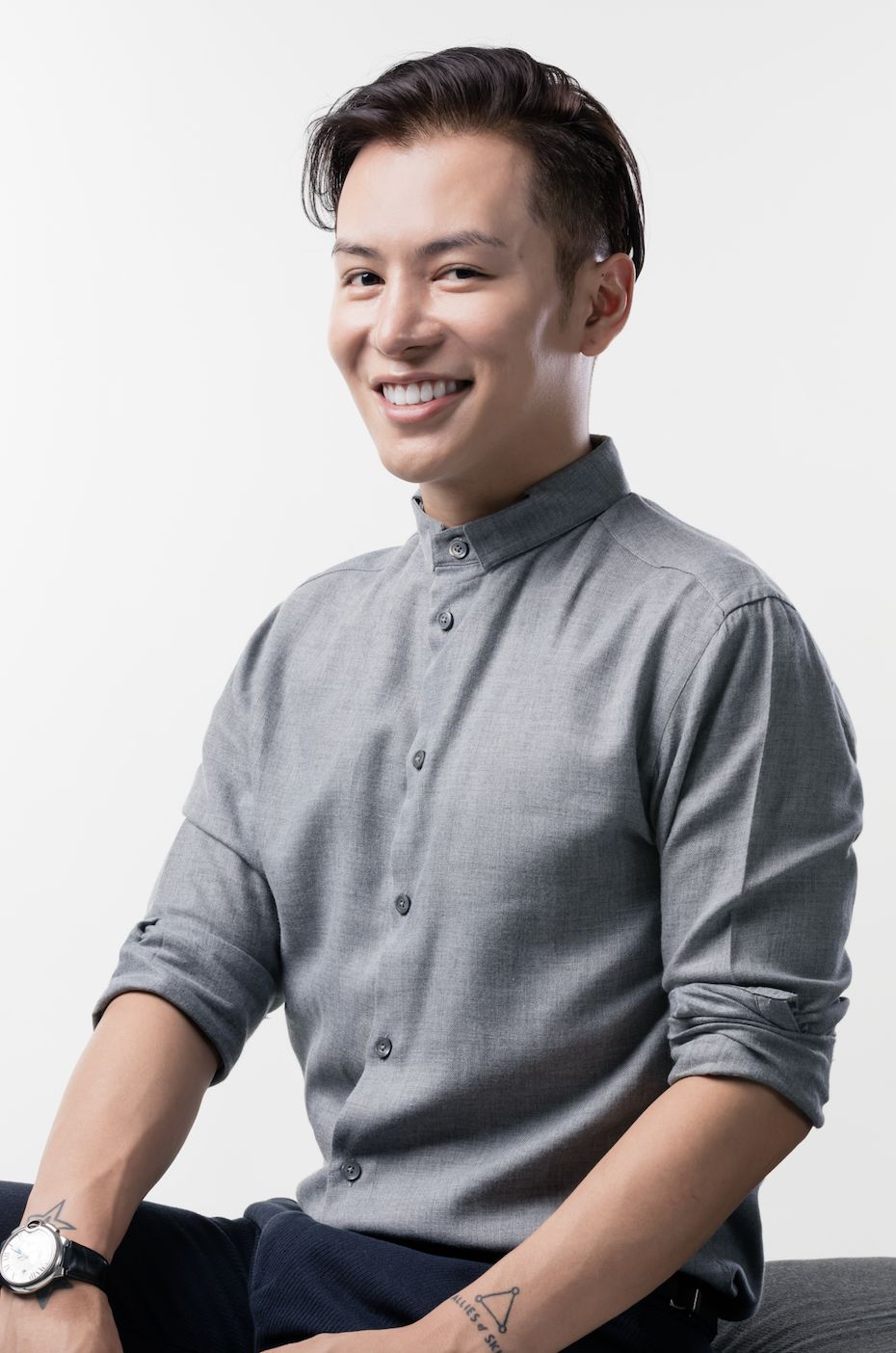 There's no greater testament to the efficacy of Singaporean entrepreneur Nicolas Travis' supercharged products than the look of his own skin – whose glowing complexion is the very definition of Glass Skin that today's skintellectuals and skincare enthusiasts strive so hard for years to achieve.
Though it hasn't always been that way for Travis – who discovered his passion for skincare during his struggles with severe acne as a teenager. At a young age, he found the process of perusing and shopping for effective skincare products daunting and intimidating – and he found himself oftentimes disappointed by the products that claimed lofty, albeit empty promises. This not only supercharged his desire to learn more, but also kickstarted his dream of having his own skincare company.
Fast forward to today, and he's the mastermind behind not just one, but two global skincare brands – Allies of Skin and Purposeful Skincare by Allies (PSA). The former, launched in 2016, is designed for today's multihyphenate, who lives a fast-paced lifestyle and looks for nothing but the best for their skin; and PSA Skin, which launched four years later, served as the younger, gentler, and more colourful sibling to cater to those looking for highly effective formulas without breaking the bank.
Here, Travis shares his journey in building both skincare brands, why he thinks transparency has become essential for beauty brands, and what to expect in the near future.
Could you share with us how you got started in beauty and how you founded your brand(s)?
I did Biomedical and Pharmaceutical Science for my undergrad degree and then graduate school after. For my master's thesis, I wrote a business plan for a start-up skincare company. I spent 6 months doing research, collecting data points, and learning about the industry.
After graduation, I applied to every major beauty conglomerate in every country I thought I could live in but none of them got back to me. So, I ended up accepting a job offer at an ad agency and created social media strategies and ran campaigns.
When it came to decide my next move, I felt this urge I couldn't shake off to go back and review my thesis. My thesis was based on an infusion of $1M and I knew I was never going to make enough to save $1M but I realised that I could start the line with 1 product which is what I did.
It took me a couple of months to pick up the courage to do so. I always thought that I needed real experience and connections in the beauty industry (I had zero), and I had not paid my dues yet so who was I to start my own line?
The name Allies of Skin came to me when I was brushing my teeth one day. I've always loved the word Allies; one cannot thrive in life without having allies and people who have your back. I wanted to create products that people could trust. I launched PSA (Purposeful Skincare By Allies) in 2020. The fact that people would trust us with their skin is something I take very seriously and am grateful for every day.
What were some of the most challenging aspects of building Allies of Skin/PSA?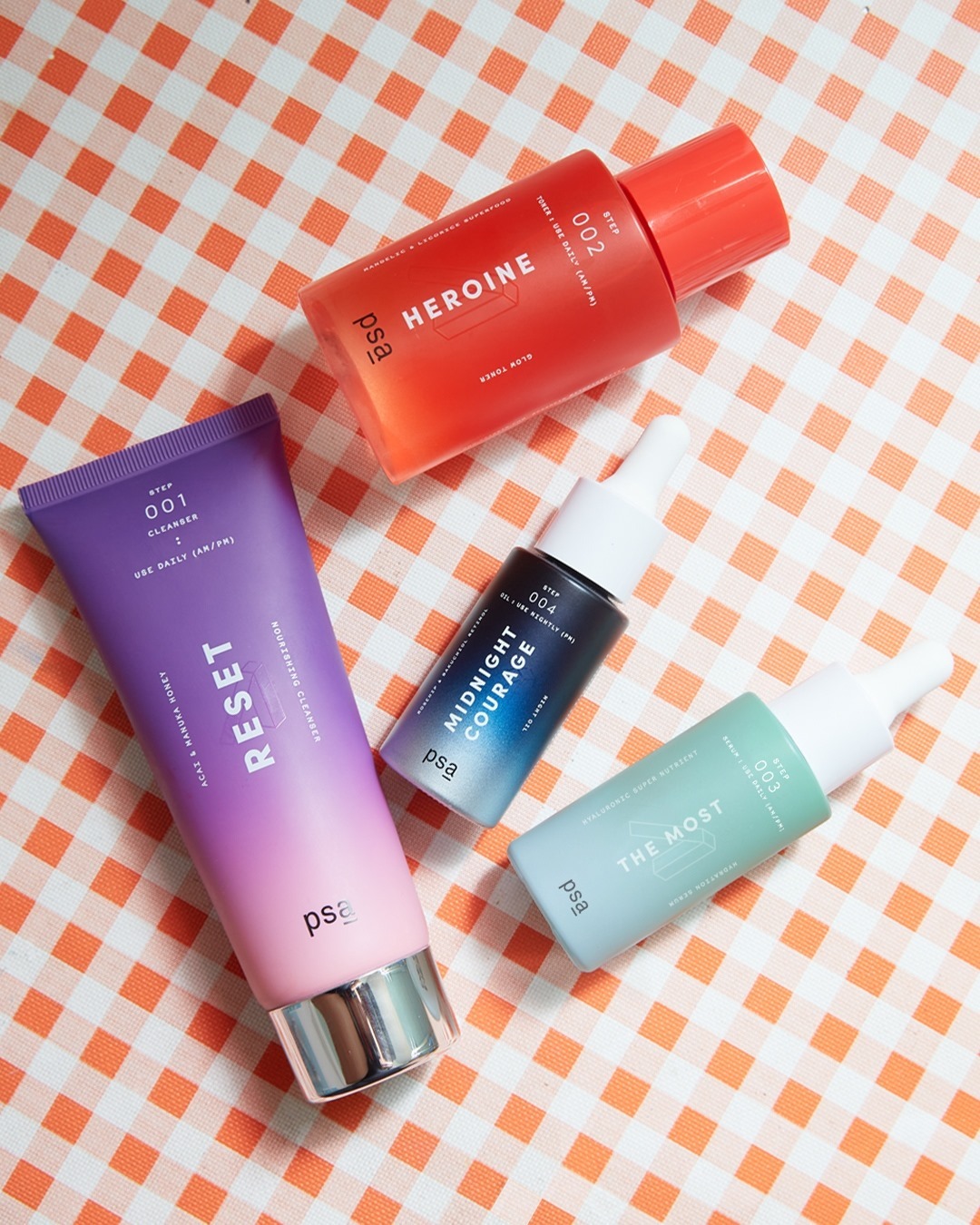 The thing about startup life and doing anything for the first time is that mistakes need to happen once. Then you learn. We've done a lot of growing from the packaging mishaps that have happened. Some were due to wrong advice given to us by suppliers and others were caused by the infatuation with a specific aesthetic form that we tried to fit a square into a hole.
We took these lessons and applied them to our new brand PSA. We were supposed to launch the line with a great cleanser, but the orifice of the tube that we selected was too large, and the formula was too runny. The formula wouldn't stop flowing out of the tube. That was not fun. So, we had to go back to the drawing board and rework the tube and the formula. Then COVID-19 happened and caused more delays.
We have taken these growth lessons, found new suppliers, and learnt new processes. We found a way to make our packaging look better, feel better and be more sustainable.
Both Allies of Skin and PSA serve the same purpose of delivering highly efficacious skincare products – but with very different price tags. Could you tell us how they set each other apart and how do they suit different demographics?
4 years ago, when I launched Allies of Skin (AOS), the goal was always to create the most effective formulas. Formulating is a bit like art; it's subjective, and every formulator will have their take. My take is this: max everything out where possible, use actives with synergistic adjacencies, always have supporting antioxidants, respect the skin barrier, and deliver visible results.
So, what I like to do is max out actives like Peptides, Antioxidants, Cell-Communicating ingredients like ATP and Teprenone, Nourishing ingredients like Ceramides and Manuka Honey UMF 17+. These provide so much value to a formula and do beautiful things for your skin. But that said, maxing out good actives don't come cheap which is why our products cost what they do.
When we launched in all Sephora ASEAN doors 2 years ago, I realised that the price of 1 AOS product was equivalent to 1/3 or 1/4 of the monthly salary of a Sephora retail executive in Malaysia and Thailand. During the training I had with the team, they had all expressed their love for the products that they received as gratis, but they were not able to repurchase because of the high price points. It broke my heart.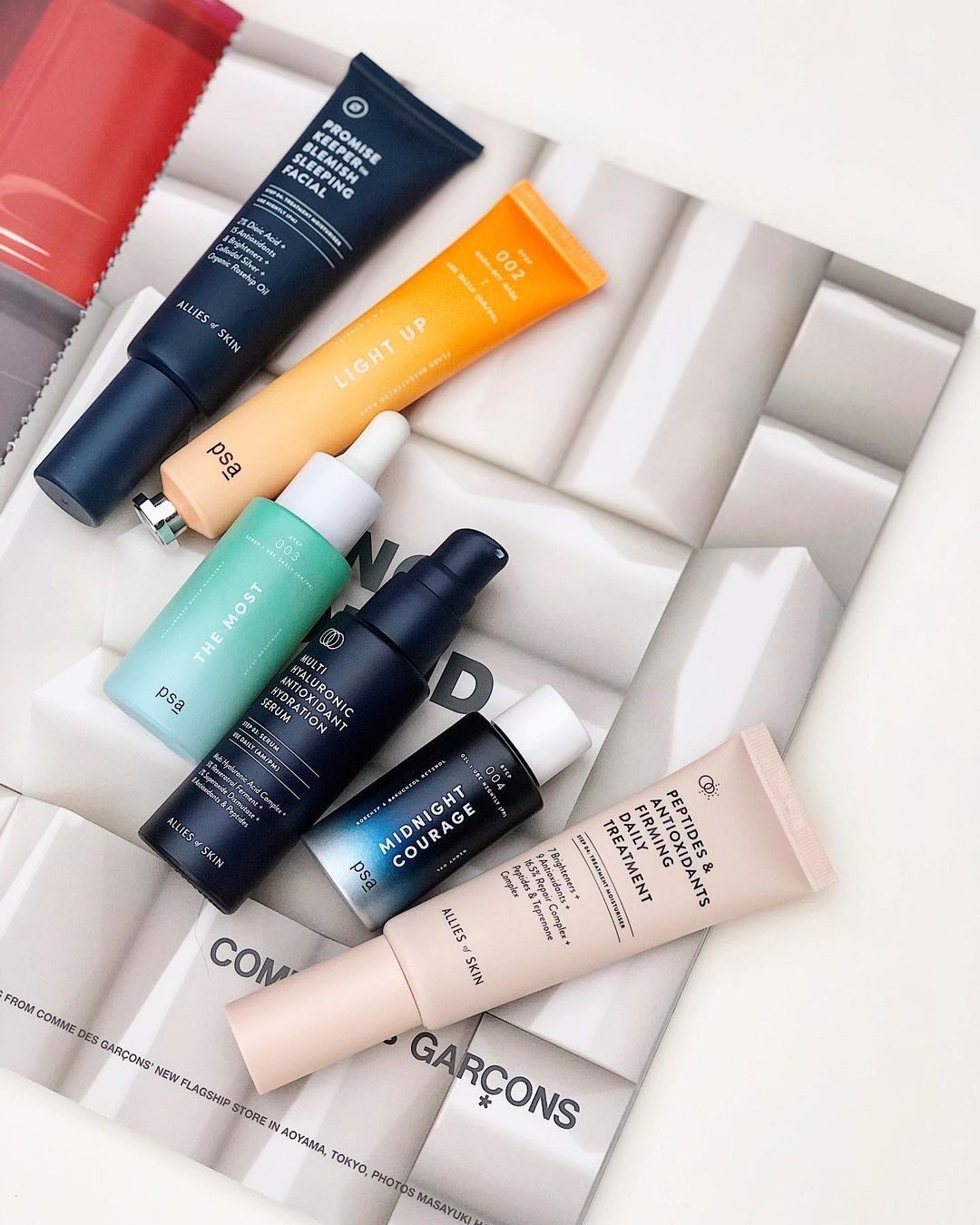 This gave me the determination to start PSA. PSA is a play on Public Service Announcement, and it stands for Purposeful Skincare by Allies. I wanted to create an effective range of products that not only felt fun but also with ingredients and percentages that work. Most importantly, it should be accessible; the retail price for PSA products is US$38 and below. Every formula will serve a purpose in your regimen. I remember how daunting it was to shop for products as a teenager with severe acne, and I still think it can be.
So, no matter if you're 14 and experiencing your first breakout or 33 and needing to start on Retinol, you only buy what you need. To be truly accessible to everyone, we formulated PSA without drying alcohol, essential oils, synthetic dyes + fragrances and sulfates, so that your skin barrier is respected (especially important when you are first beginning your skincare journey as damage to your barrier is cumulative).
PSA may look and feel younger than AOS, but if you take a look at the INCI lists, you'll find that both brands have products that will serve all ages and concerns. Of course, AOS formulas are more concentrated, and their multitasking formulas allow you to achieve more with fewer steps. When you are 17, you shouldn't be concerned about wrinkles or collagen preservation, so you don't need to be paying the same amount for a product as a 38-year-old.
What are the trickier aspects of formulating a supercharged product?
Our R&D process is rigorous as we create everything from scratch and can span 1.5 to 3 years. The goal is to launch formulas that deliver visible results and give you joy; so, problem-solving well is critical to us.
Part of this process involves thinking about how we can make something even better. Clinically proven ingredients like Vitamin C and Retinol are brilliant, but they can also be unstable and irritating. Treating adult acne caused by stress and hormones involves more finesse than regular teenage acne.
Our 35% Vitamin C Collagen Rebuilding Serum took 52 revisions and three years to perfect. I wanted to resolve the perennial issue of oxidation, so it was important to me that the serum is waterless. No water = no browning of Vitamin C, which means it remains potent and fresh.
Our Mandelic Pigmentation Corrector Night Serum took 18 revisions and two years. I love Mandelic Acid for its ability to be potent yet extremely gentle and hence, can be tolerated by all skin types and tones. It is also antibacterial, which is always helpful. I wanted to help with reducing the signs of premature ageing while being pregnancy/nursing-friendly so I added 1% Bakuchiol (and guess what? Bakuchiol has also been shown in studies to improve acne).
It's also known that your brands practice transparency with consumers, from education on ingredients to changing formulations. Is this due to the fact that people have become more "skintellectual"? Why is being transparent so important?
View this post on Instagram
I think it's time for brands to speak with customers, not speak at. Consumers should always be a part of the conversation. They should always know what they are paying for and what goes into their skincare. I founded Allies of Skin because I found the process of shopping for products really daunting and intimidating. So, with both my brands, I wanted to do things different.
What's your take on current skincare trends such as the 10-step skincare routine, minimalist skincare, or the Clean Beauty movement?
I think it's great that consumers are demanding more from products and the brands that create them. That said, I especially hate the term 'non-toxic' because that's just ridiculous. I don't believe any company is in the business of creating toxic products because that is not only illegal but also bad for business, in general.
At Allies of Skin, we aim to formulate for the overall health of the skin and the efficacy of our formulas. Our first goal is to impress with the INCI list. A product's INCI list will tell you everything you need to know about the formula.
It's not because we think we know better or have a fear-mongering agenda. Instead, it's our take on formulas that we want to use and in our lives. Why use a cleanser with Sulfates and Perfumes that will strip and weaken your skin barrier? Why not give your skin a hug with Amino Acids, Organic Oils and White Tea instead?
Skincare is very personal, so the focus should be less on what's deemed clean but instead what gives you results. What works for me may not work for you. Not every active will agree with your skin and not every ingredient we exclude will disagree with you.
Do your due diligence before investing in a product. Only you can decide what's best for your skin. If you find a brand that works for you, stick with it.
For those who wish to try out the supercharged products from Allies of Skin but aren't sure where to start – which starting products would you recommend?
View this post on Instagram
Definitely our Peptides & Antioxidants Firming Daily Treatment. I call it our Swiss army knife – it does it all. It repairs, firms and brightens all skin types, even sensitive and compromised ones. It makes skin healthier and firmer over time.
What's your advice for aspiring entrepreneurs who wish to break into the beauty industry?
Never give up. Focus on creating the best product you possibly can. Also, you can never go wrong with listening to your customers.
What's next for Allies of Skin/PSA? Could we get a hint on what we might expect in the future?
What's next for us is a deeper focus on helping you attain more resilient, brighter, light-reflecting, dewy skin (and that involves sun protection too).