The coffee scene in Melbourne is widely known the world over. And we're not just talking about the kind for consumption. Just look at the four directors of Frank Body – Alex Boffa, Jess Hatzis, Bree Johnson and Steve Rowle – good friends and creatives from varying backgrounds, who translated their mutual love for coffee into the beauty brand in January 2013.
What started out as a side project eventually evolved into the global success it is today, thanks to their collective skills and experiences: Hatzis and Johnson being co-founders of a communications agency; Boffa being the manager of a record label with expertise in e-commerce and logistics; and Rowley being a café operator and co-owner of a coffee company.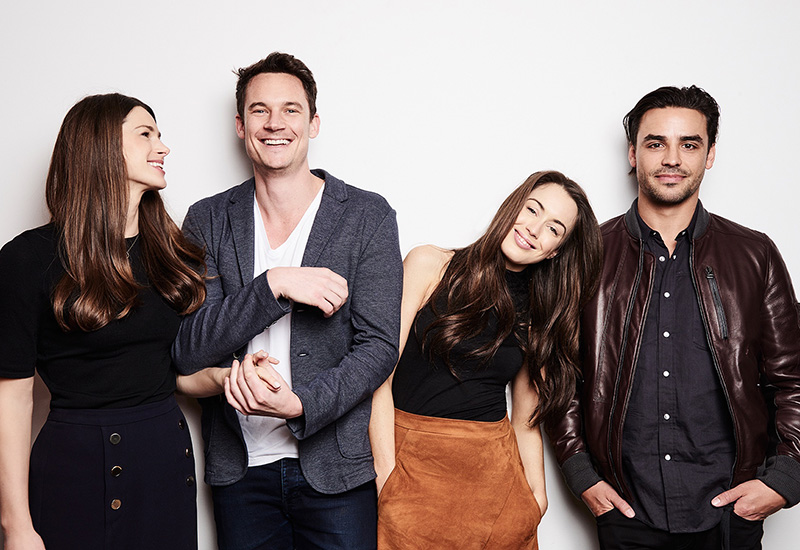 The brand now has over 30 products across body, face, lip and hair categories, most of which are made with coffee as a key ingredient. To learn more about this niche beauty brand, we picked the mind of Jess Hatzis, Frank Body's Co-Founder and Chief Marketing Officer, who bares all on the brand's coffee-based beauty products.
---
What inspired the idea for Frank Body?
We wanted to turn the beauty industry on its head, creating a range of natural and affordable skincare that actually did what it said on the packet. Alongside that, we knew we wanted to take a different approach to our branding, ditching the jargon and forging real relationships with our customers.
Which came first: the love for coffee or skincare?
I've loved skincare since I was a child, I always used to play with my mum's products. But I have to say, these days it's hard to go past a good coffee.
What are some benefits of coffee for the skin and how did you discover this?
We knew that coffee made a great exfoliant from when we first tried it. It didn't dissolve like a sugar or salt scrub would before it could actually do the job you needed it to, and a little bit went a long way. After we launched, we had some incredible feedback imagery come through which you can see at: @frankfeedback. Coffee has a similar pH to skin, so if it not oily or drying. When you apply the coffee scrub in shower, your pores open up and this allows the caffeine and antioxidants to absorb into the skin and increase circulation.
(Related: Exfoliating 101: When and how to exfoliate your way to a clean face)
What makes Frank Body's coffee-based skincare superior to its competitors'?
If you're looking at the scrubs, we use Robusta coffee, which is known for its high caffeine content, other scrubs use recycled coffee scrubs which has the caffeine already extracted; it's in the cup of coffee and doesn't provide any benefit to your skin. Our general approach to our products is to create clean, not complicated skincare with natural and naturally derived ingredients that are effective but gentle on skin. We aim to not confuse, our philosophy is for be 'frank' in the way we speak, I think that helps a customer know what they are getting and how we can help.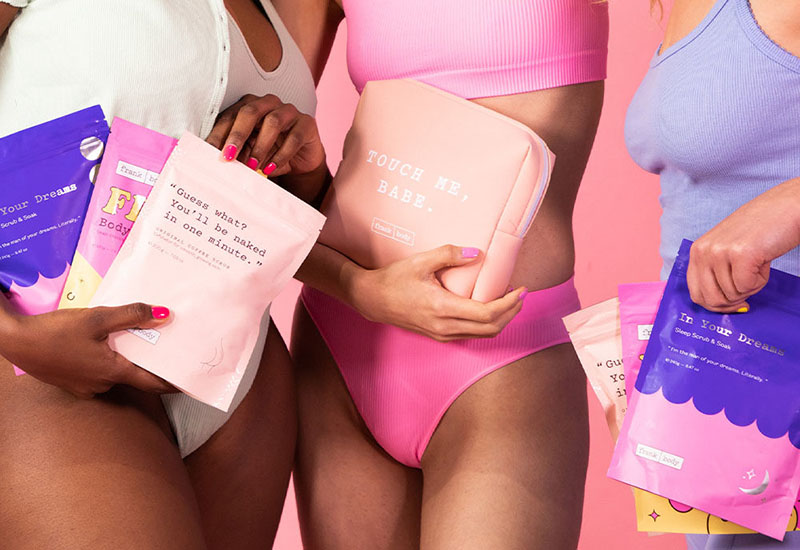 There are beauty insiders who say that coffee grounds can cause micro-tears in the skin in the long run. What are your comments on this?
The grind of our body scrubs has been formulated for the body so it is quite a bit coarser than what we have produced for the face which is a fine polish. The benefit of having a physical exfoliant as opposed to a chemical is that you can be as delicate as you like, this should prevent the effects of scrubbing too vigorously. I think there is a lot of different information around this to consider.
Tell us about your cute, cheeky packaging! Who comes up with it and what goes into the design?
That's a combination of myself, my co-founder Alex and our talented lead designer. We work on products for about 18 months before they are released. A lot of love and tears go into bringing them to life.
What are your top three favourite products from the brand?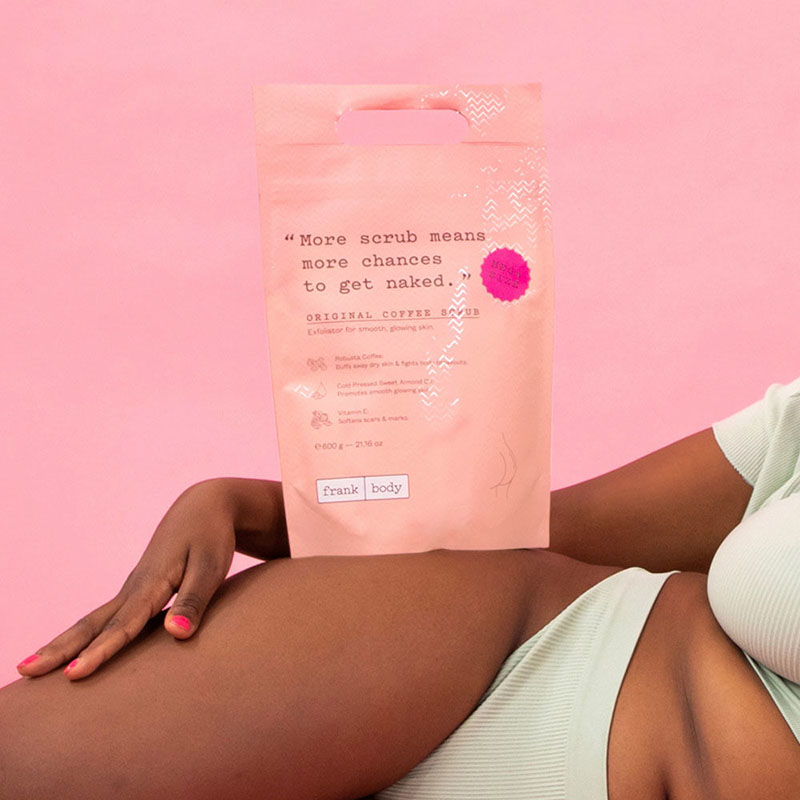 Mega Original Coffee Scrub
Mega Original Coffee Scrub
"My absolute favourite original coffee scrub. I scrub 2-3 times a week, especially now that I am pregnant."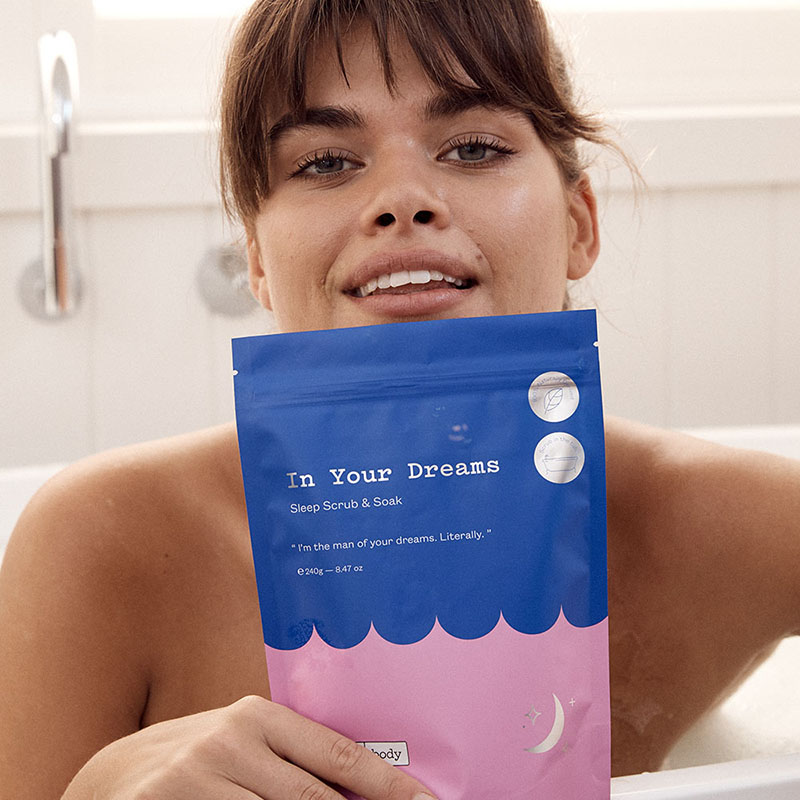 In Your Dreams Sleep Scrub & Soak
In Your Dreams Sleep Scrub & Soak
"This is such a beautiful and relaxing product for both the tub and the shower. Soft skin and sweet dreams? Yes, please!"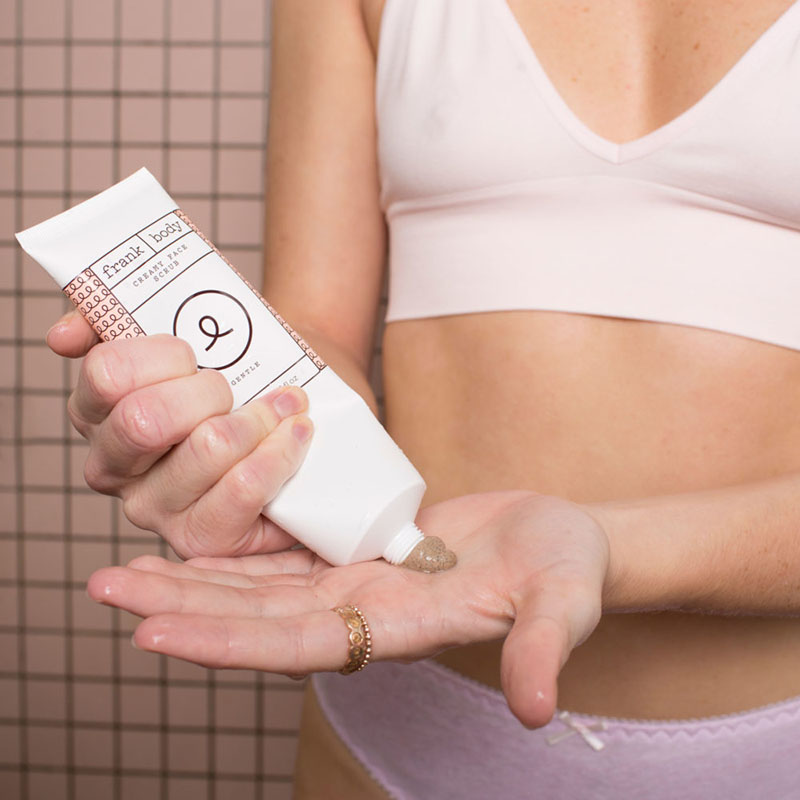 Original Face Scrub
Original Face Scrub
"I use this 1-2 times per week to keep my skin smooth, pores clear and skin tone even. It makes my serums absorb better and if I do wear makeup, it looks so much smoother."
(swipe left for more products)
For more information about the brand, log on to the official website here. Shop Frank Body in-store at Sephora, via the Sephora app or Sephora website here.