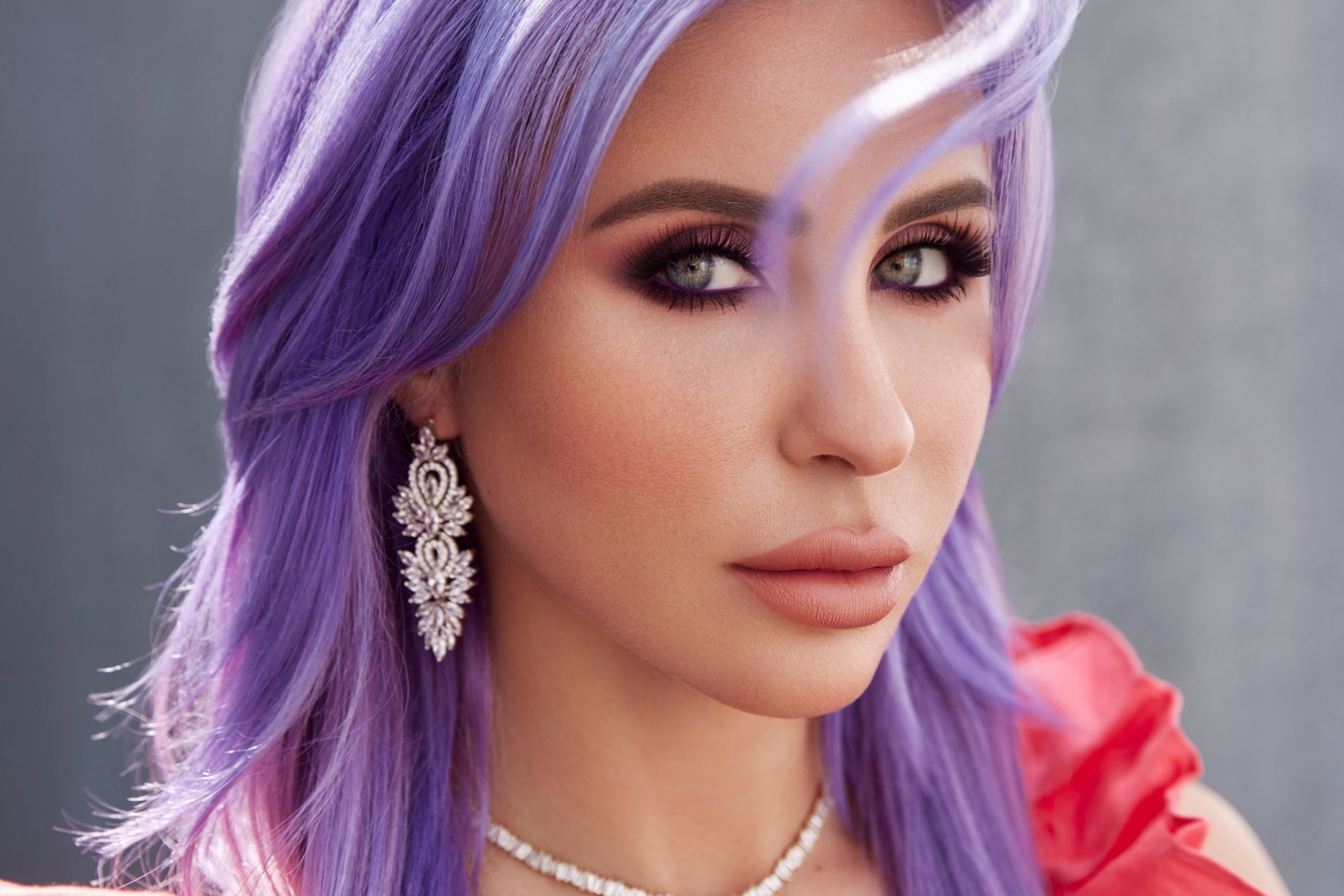 You may recognise the Anastasia Beverly Hills name by its glowing reputation with brow products, but when it comes to unbridled creativity and exploration of colour – you're probably better associated with Norvina, the more expressive, artist-forward line within the ABH brand. For the latter, you'd have to thank Claudia Soare, a.k.a Norvina for that.
At the reins of both ABH and Norvina since 2016, the Romanian-born makeup guru and businesswoman is known for bringing her penchant for bold colours and makeup artistry to the brand. Hardcore makeup enthusiasts will also know that she's behind the creation of the iconic Pro Pigment eyeshadow palettes – widely loved and sought-after for its diverse range of colours, pleasingly buttery textures, and rich, high-impact pigmentation.
And for the recently released Norvina Pro Pigment Palette Vol.5 – Norvina has dedicated it to her favourite colour of all time – purple. We recently got to speak to her on how she developed the palette, how it can be used on different skin tones, and how she stays creative during these uninspiring times.
Could you share with us a brief background on your journey with beauty and makeup? Did you ever thought you would come this far in the beauty industry and the ABH
–

Norvina brand?
I used to go to pro makeup stores with my mom when I was little, and I always found makeup to be beautiful and fascinating. I grew up doing theatre and performing on stage, and I became very inspired by stage makeup. In theater, I felt like I'd found my place in the world, and it's where I felt I could express my creativity and try on different characters and aesthetics.
Along the way, I worked in just about every position at Anastasia Beverly Hills, including starting behind the front counter at our flagship salon.  As ABH grew as a brand, and as I began to have a role in the products we were developing, my goal became to find a way to make the look of stage makeup more accessible for daily wear. I never dreamed I would become this involved in the world of beauty, but I love that I've been able to take inspiration from my lifelong love of theatre and merge it into products that ABH makes.
You're most associated with your favourite colour – purple – which has now taken centre stage in the Norvina Pro Pigment Palette Vol.5. What is it about the colour purple that resonates so much with you?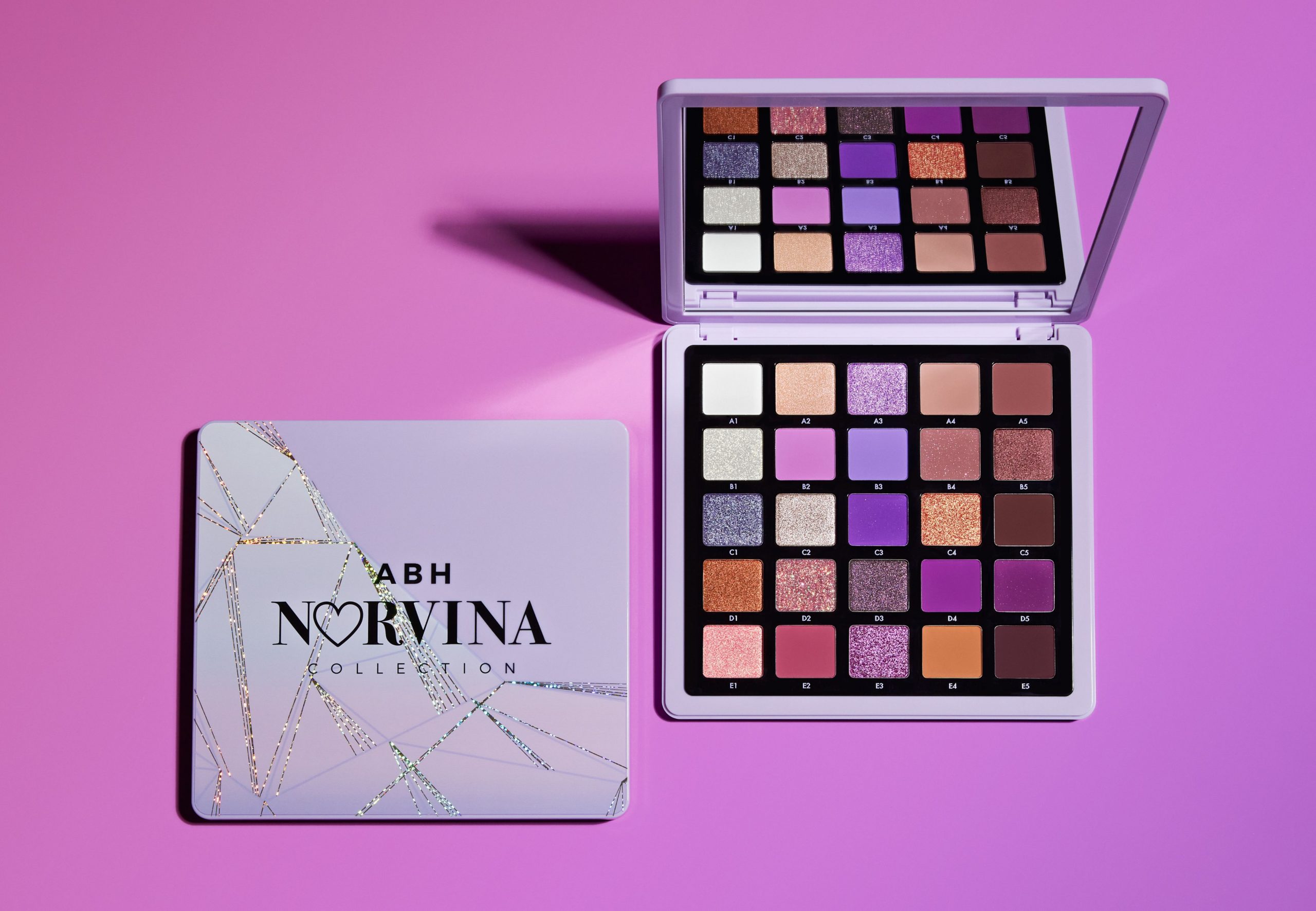 Lilacs and purples are absolutely my favorite colors. They can be girly and whimsical but also bold, versatile, and artistic – I think that's exactly why I identify with them. There's just something that feels so inherently creative to me about purples.
Inclusivity and diversity have become such strong and highly-discussed topics in the past few years. How can various skin tones play around with this new purple-forward eyeshadow palette?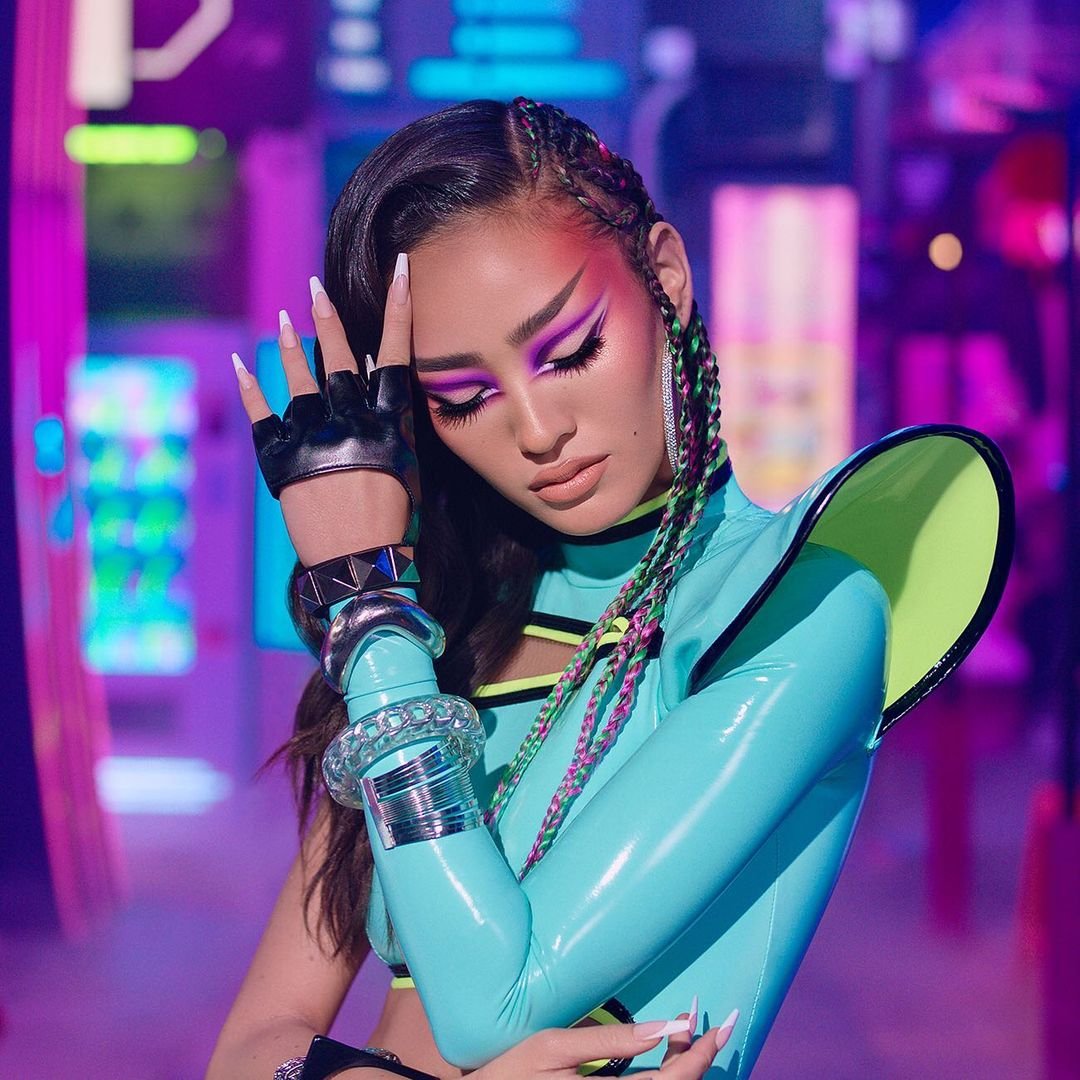 Inclusivity is a core element of the brand DNA for both ABH and Norvina. Purple is such a diverse colour, and really can be worn so beautifully on all skin tones. When I developed the shades for Vol 5, I included soft lilacs, bright purples, and even deeper berry-coloured hues that would pair with the other complementary, wearable nudes and metallics within the palette. These colours all support each other in a way that allows you to create an endless number of combinations to flatter any skin tone or eye colour – you really can customise your look any way you'd like.
The cosmetics industry has no doubt taken quite a hit with the Covid-19 virus, with a lot of us unable or feeling uncomfortable to wear makeup while wearing masks. How did the pandemic affect the ABH brand and how did you maneuver around the situation?
During the pandemic, it became clear that people were naturally wearing less makeup – people were spending more time at home, or, if they were going out, they were wearing masks, which can sometimes rub your makeup off. Because of that, minimalism is having a moment and I think everyone can play into that trend in their own way. It kind of takes you back to basics and your everyday makeup essentials that you can't live without, while still being aspirational to try different formulas or different textures to enhance your natural beauty.
Creating products that provide a second-skin look and feel has really been my approach with ABH for the past couple of years, and that's definitely resonated with people during quarantine. I want everyone to look their best, while still feeling natural and pretty. And from the Norvina side, a bold swipe of colour on your eyes can really brighten up your beauty look above your mask with little effort – it can give you that little jolt of confidence you're looking for and help express yourself and your personality with just your eyes.
Makeup has been, for you, a form of self-expression and an outlet for your creativity. How do you stay creative and motivated during low or uninspiring moments?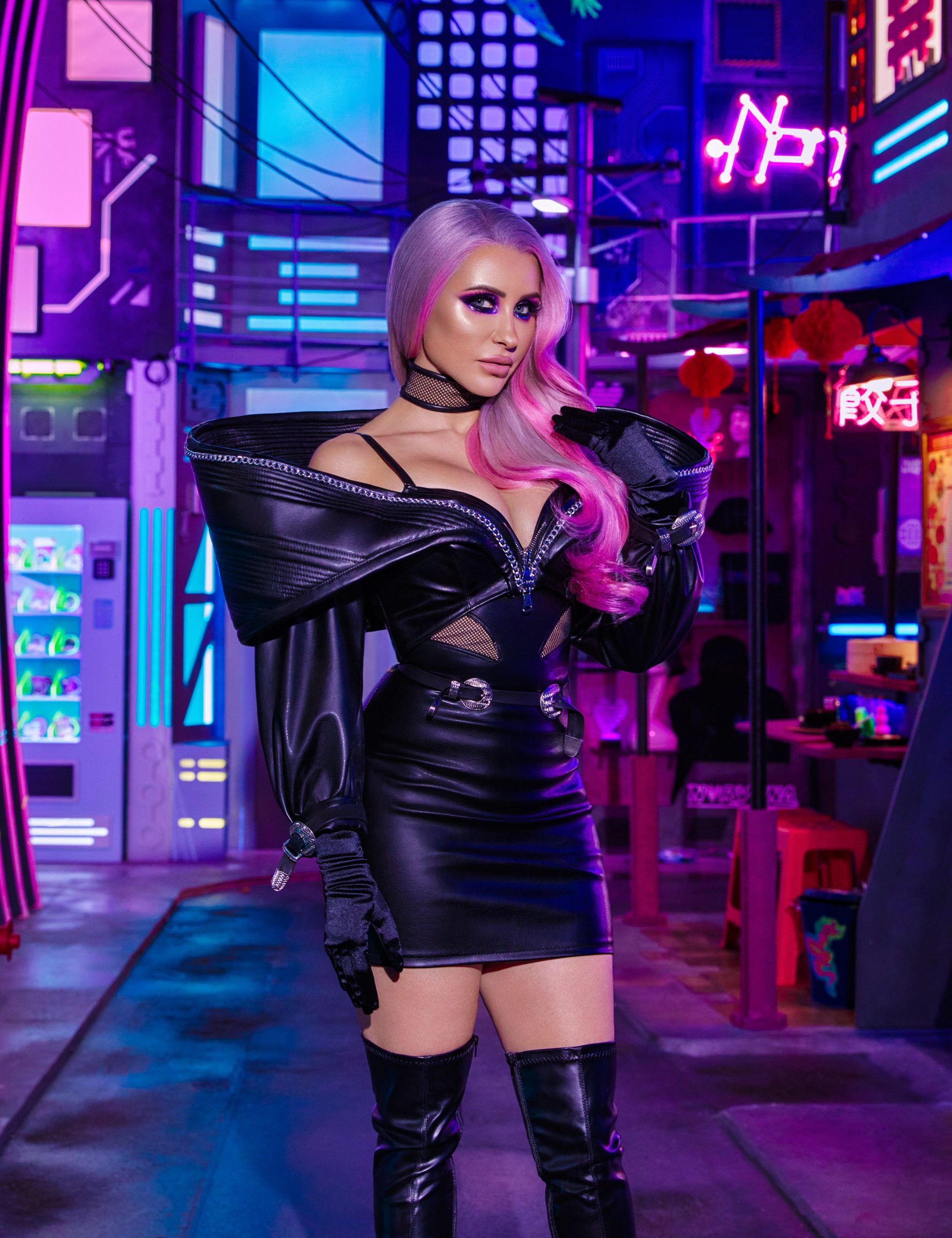 My philosophy is all about self-expression. Makeup gives you the ability to transform yourself and feel confident – so when I'm feeling uninspired, I dream up a new character and with that often comes a new colour story. I love creating different looks and characters – and with makeup, you can be who you want to be and change things up any time you want to.
What are some of the biggest challenges as the President of Anastasia Beverly Hills? What are the key lessons you have learnt out of the experience?
One of the biggest challenges is the constant drive for innovation and creativity, which are naturally some of my biggest motivators. I love approaching the puzzle of beauty from new angles and finding different ways to use colours, new approaches to formulas, and innovative stories to tell. Along those lines, the most valuable lesson I've learned is to follow my gut.
As a business owner, I march to the beat of my own drum and don't always take the path most traveled. I believe in thinking outside of the box and doing the unexpected, which is the most valuable thing you can do when it comes to innovation, even when it feels like a risk.
The Norvina Pro Pigment Palette Vol. 5 is now available at RM325 exclusively at Sephora in-stores as well as online.
Photos: Anastasia Beverly Hills – Norvina