Shop more than 100 brands and 10,000 beauty products including eight new premium brands exclusive to Sephora Fahrenheit88!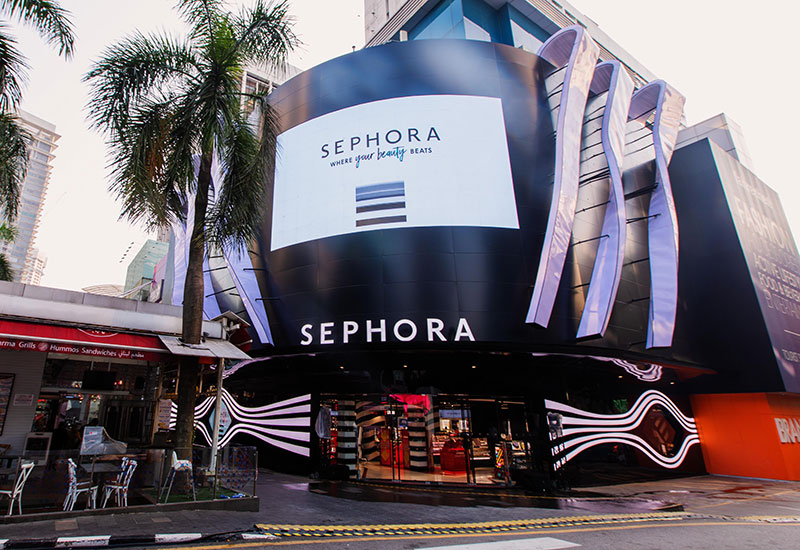 Sephora is off to an exciting 2020 as the French beauty retail chain has just unveiled its largest flagship store in Malaysia, located right in the centre of KL at Fahrenheit88.
Spanning more than 17,000-square feet, Sephora Fahrenheit88 boasts a dramatic retail concept encompassing innovations and personalized services never before seen in the country. Aptly nicknamed the "Largest Beauty Playground", the flagship promises to provide the beauty community with an unparalleled omnichannel beauty experience.
"The opening of Sephora Fahrenheit88 is a testament to our ongoing effort to make Sephora as the ultimate place for our beauty community and strengthen Sephora's position as the world's leading beauty retailer. This Flagship is the largest beauty playground and will be the ultimate one-stop beauty destination in this market," said Valerie Foong, Sephora Malaysia's General Manager.
Not that a true beauty geek would need any reason to visit, but here are 7 exciting reasons to head over to Sephora Fahrenheit88 stat.
Shop more than 100 brands and 10,000 beauty products…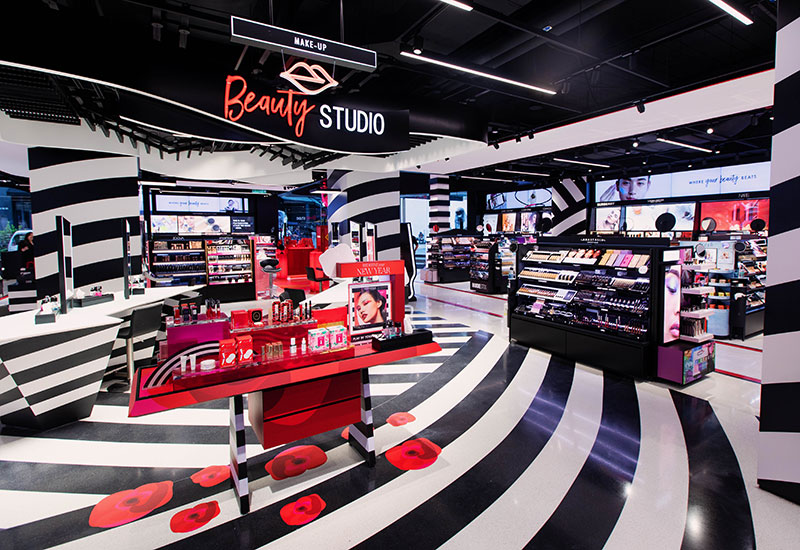 They don't call it the largest Sephora for no reason – enter and you'll find over 100 established and cult-favourite beauty brands all in one place. In case you were wondering, that's a total of more than 10,000 beauty products to discover. You're bound to find holy grails and new favourites here, we're sure of that.
…including 8 premium brands exclusive to the store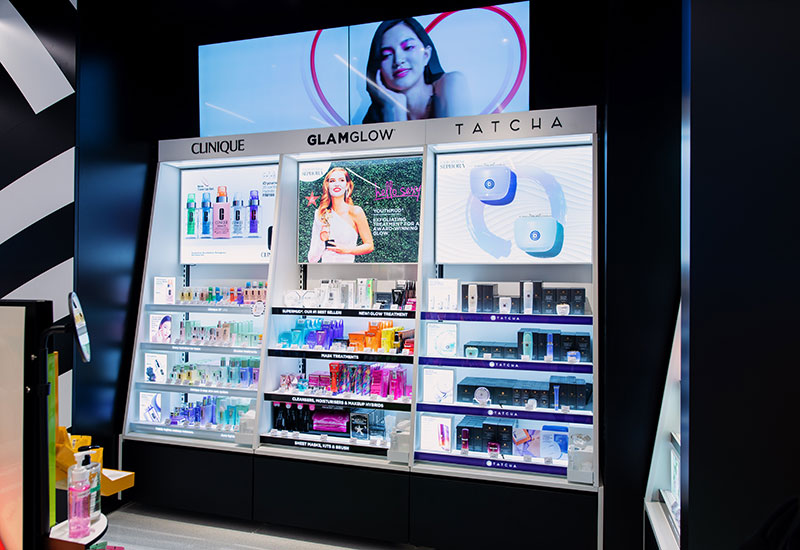 What's more, there are eight well-loved premium brands offered exclusively at Sephora Fahrenheit88, namely: Aerin, Bobbi Brown, Drunk Elephant, La Mer, Maison Margiela Fragrances, SK-II, Sulwhasoo and Tatcha. Now you can shop products from those brands and earn Sephora Beauty Reward Points at the same time!
Everything is at the tip of your finger
Don't worry about being overwhelmed at your options, the interactive kiosk has all the information you need at the tip of your fingers. Feel free to utilise it to navigate the store with ease, discover the latest promotions and events, as well as explore the Sephora Buying Guide and Rewards Boutique catalogue. That's not all, you can also play a game to earn more Beauty Reward points every day!
Meet the country's first Sephora Beauty Loft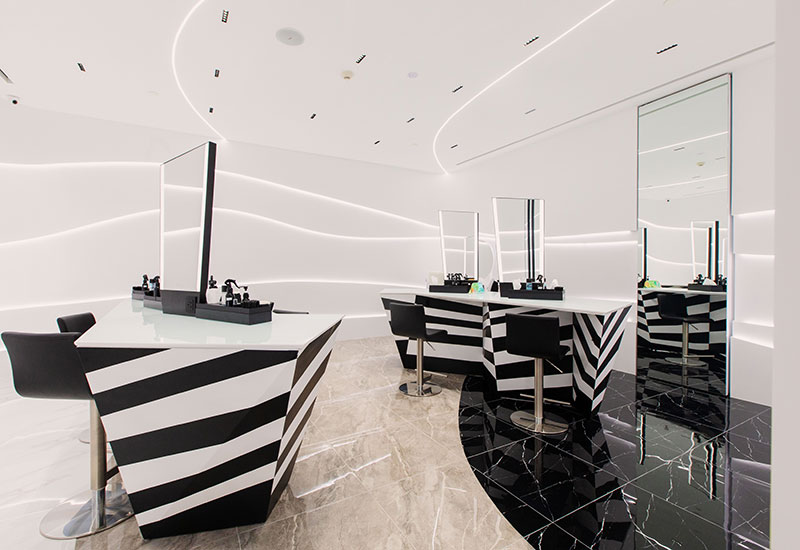 Believe us, you'll want to earn all the points you can to become a Gold Member and enjoy more perks. This will award you exclusive access to the country's first Beauty Loft on the upper floor of the store. Here, you'll get to experience a range of personalised services including your own personal shopper, engraving services, and a complimentary hand massage.
Get a complimentary skin analysis
If you're not yet a Gold Member, fret not as all customers can enjoy a complimentary 15-minute skin analysis at Sephora Fahrenheit88. Simply speak to one of the friendly Sephora staff and get analysed via the Skincredible, by Sephora app, which will calculate your skin score and tailor skincare recommendations according to your results.
Treat yourself to new Sephora skin services
For the first time, Sephora is introducing two skin services to its retail experience: Perk Treatment by Hydrafacial and Perk Lips. The former is designed to deep cleanse, eliminate impurities and deliver hydration to the face, whilst the latter targets the lips for an instantly smoother pout.
Experience the first Sephora Lounge in Malaysia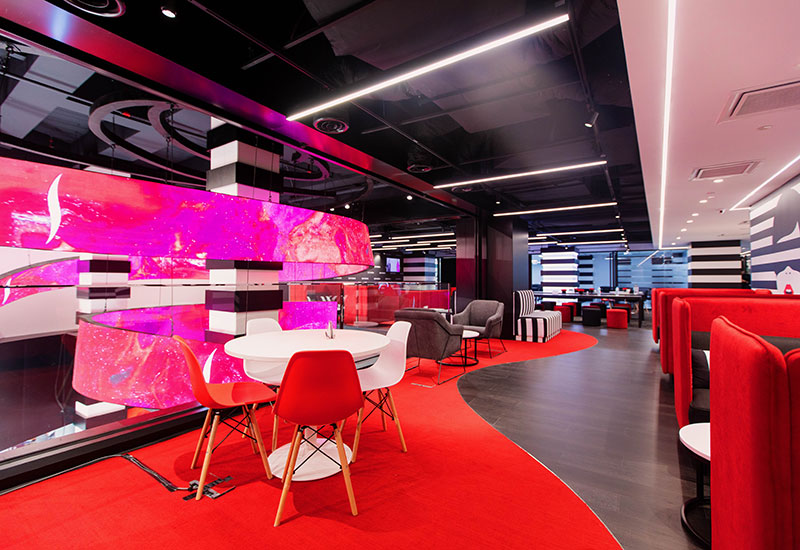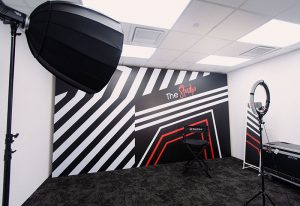 Head up to the first floor and you'll find yourself at the first Sephora Lounge in the country, an event space overlooking the lower shopping floor where beauty brand takeovers and other exciting workshops will be held. Bonus: unleash your creativity at The Studio just down the corridor from the lounge, where beauty influencers and customers alike can explore their photography skills in a studio space.
For more updates and exclusive promotions at Sephora Fahrenheit88, follow Sephora Malaysia on Facebook and Instagram.
Location: Fahrenheit88, Level 1, Lot 1-07-09 Bukit Bintang, Kuala Lumpur