The ultra-rare Royal Salute Time Series 51 Year Old 2021 Release has been released as an NFT on BlockBar, the world's first direct-to-consumer NFT marketplace for luxury wine and spirits. Not only does the launch mark Royal Salute's first NFT, it is the oldest whisky NFT to be unveiled on the platform.
From the limited 101 crystal decanters of the Time Series 51 Year Old 2021 Release, bottle number #85 has been chosen as Royal Salute's exclusive NFT offering. To celebrate the occasion, the bottle has been specially adorned with a 24-carat gold plaque that details its part in Royal Salute's historic first step into the world of NFTs, as well as the signature of Royal Salute Master Blender Sandy Hyslop.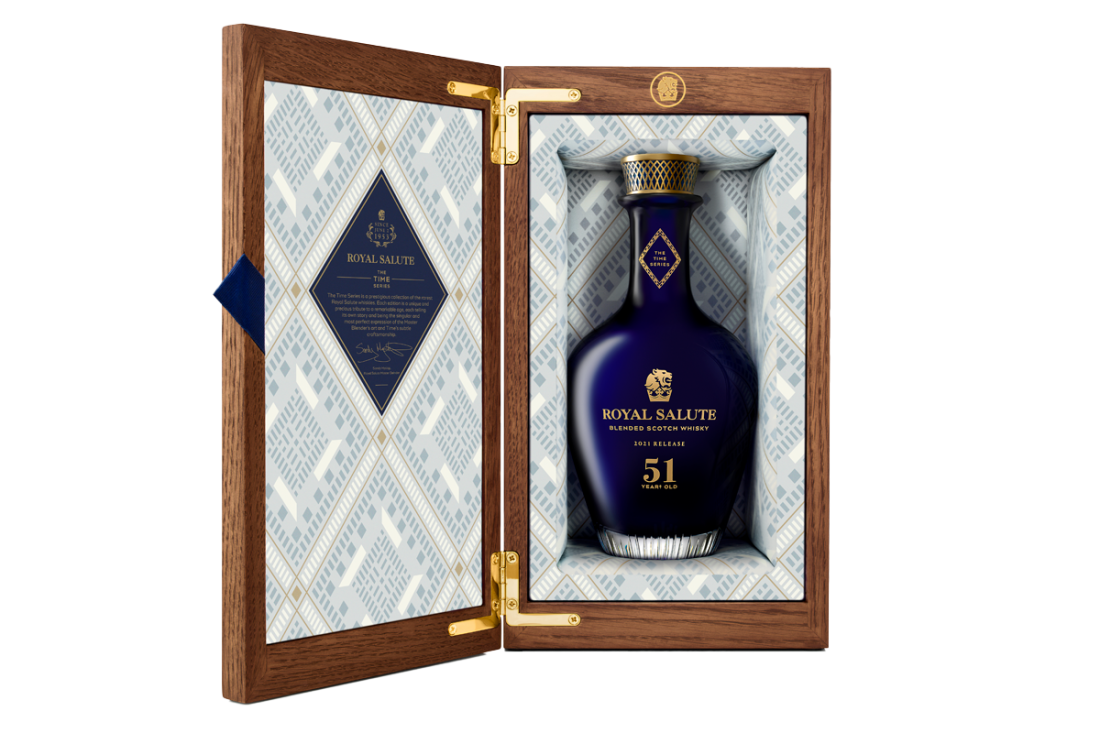 Once purchased, a cryptographic whisky will be held securely by BlockBar, with a record of authenticity on the blockchain as a certification of ownership. Alternatively, the new owner can claim the real-world physical bottle, or trade it within BlockBar.
Along with the one-off flagon, the token also comes with an invitation to a private tasting, and a 5cl miniature of the high-aged blend. On top of that, the buyer will also receive a lavish Royal Salute experience that includes a guided tour of the renowned Strathisla Distillery in Scotland's iconic Speyside region, a luxury overnight stay and dinner for two, and a tasting experience of Royal Salute's most exceptional blends in the Royal Salute Vault.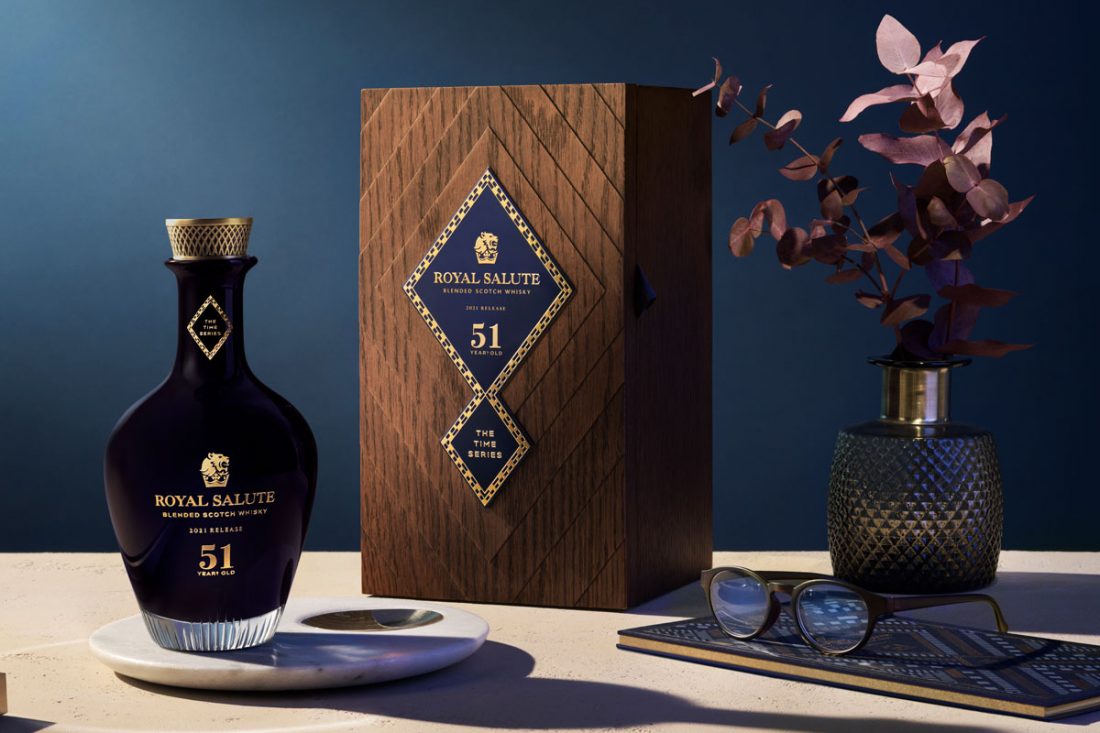 Boasting a distinctive flavour profile, the Royal Salute Time Series 51 Year Old 2021 Release is made with some of the finest, scarcest hand-selected whiskies, and sourced from a number of well-known and 'ghost' distilleries.
The special release has been bottled at cask strength and is non-chill filtered, so that it is preserved at its purest form. Notes of blood orange, aged oak, salted caramel and Manuka honey characterises the whisky, together with subtle hints of sweet hickory smoke, peach and bergamot.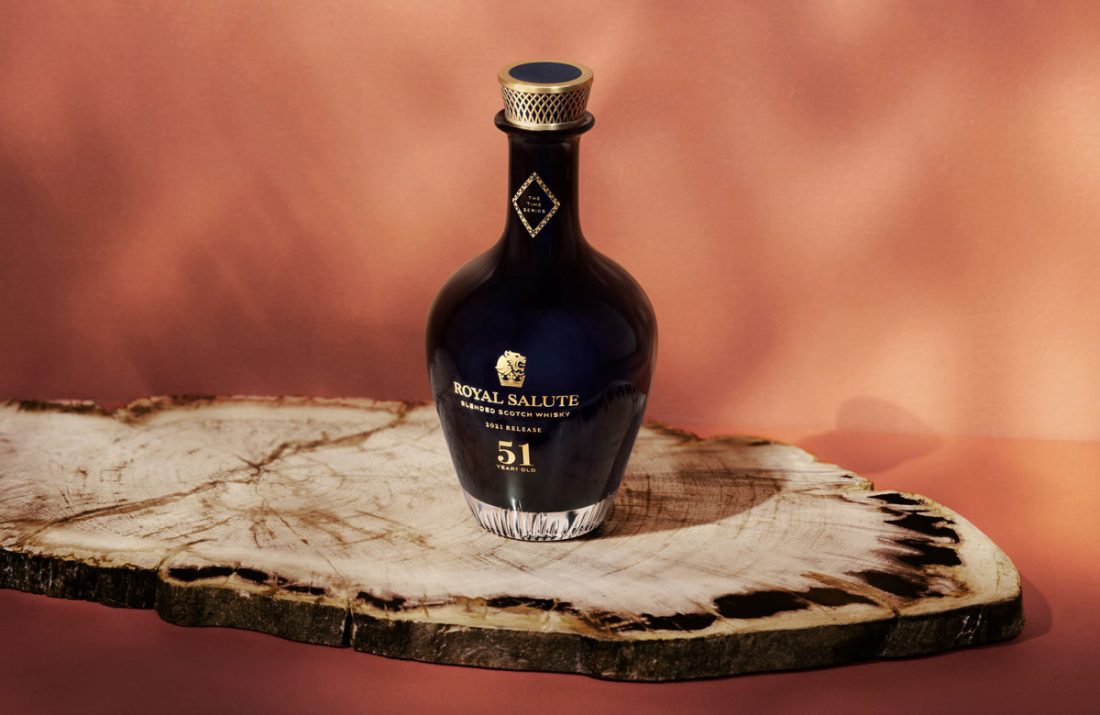 "We are always exploring new ways to innovate and connect with today's luxury consumers; we couldn't be more energised to be launching the highest-aged Scotch whisky ever released on BlockBar, and opening the doors to our world to even more whisky aficionados," commented Mathieu Deslandes, Royal Salute Global Marketing Director.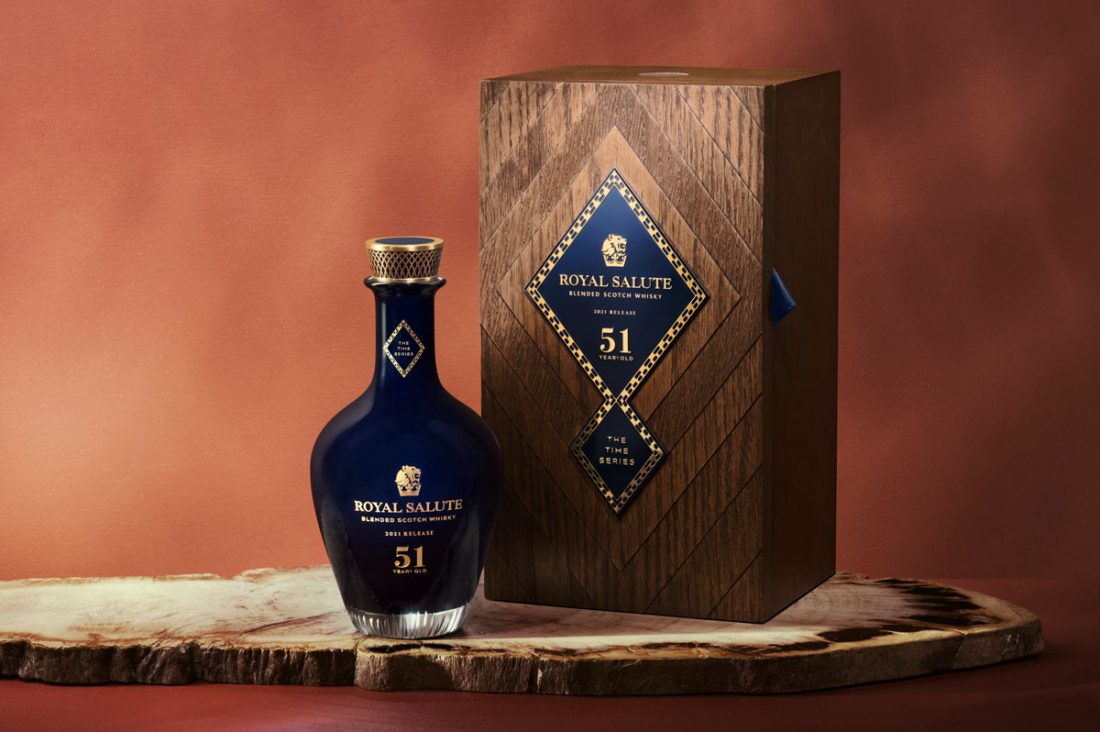 The Royal Salute Time Series 51 Year Old 2021 Release NFT was dropped on 21st December 2021. For more information, visit blockbar.com
Source: BlockBar and Royal Salute