Shunning the ordinary, the Swiss brand captures the timeless essence of air, earth, and sea, immortalising bits of the world's legendary DNA in memorable wrist-pieces.
In the great big world of Swiss horology, you've got to carve a niche to stay relevant. Of all the unique offerings we've seen, Romain Jerome stands out as a brand that evokes emotion by immortalising bits of history.
The Geneva-based watchmaker has done this in three awe-inspiring themes – Air, Earth, and Sea. Each model features a material representing mankind's relationship with respective elements of the universe.
Air: Moon DNA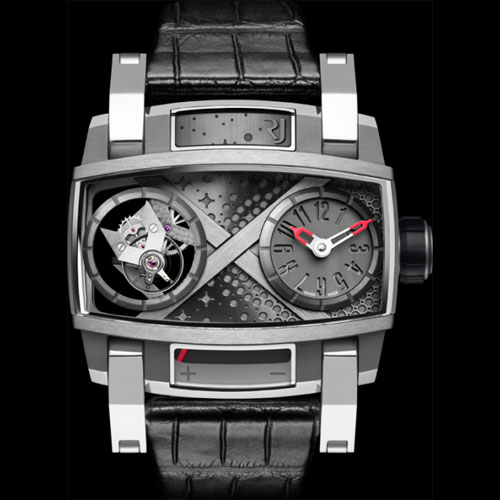 Fancy a piece of the moon on your wrist? The Moon Orbiter is a fitting vessel for a slice of space, modeled like something out of a sci-fi movie with its imposing rectangular design. An off-centred 3 o'clock counter tells the time, while on the left you'll find a three-dimensional flying tourbillon – the star of this 25-piece Moon-DNA edition.
The dark grey dial contains moon dust, while the steel case contains elements of Apollo 11 with 5 pieces of sapphire crystal glass for maximum visibility.
Earth: Live volcano DNA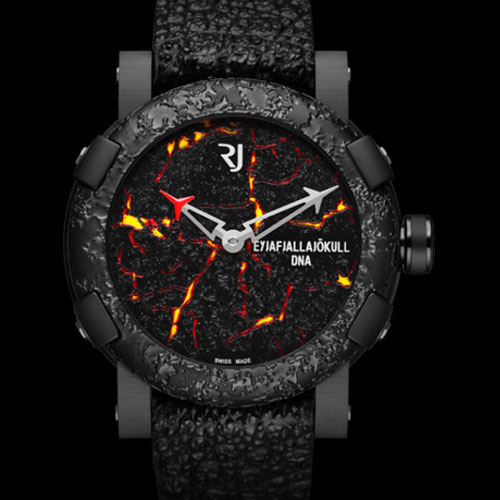 It doesn't get any bolder than this badass 99-piece line, contemporary in aesthetic as it is classic in style. Genuine lava rock is handworked to produce a cracking effect on onyx base-plate, representing the Icelandic volcano from which this lava originates.
Eyjafjallajökull-DNA Burnt Lava's is striking with painted red and gold enamel offsetting PVD-coated rusted steel bezel. A black toad strap completes the rugged look for the daring gentleman.
Sea: Steampunk DNA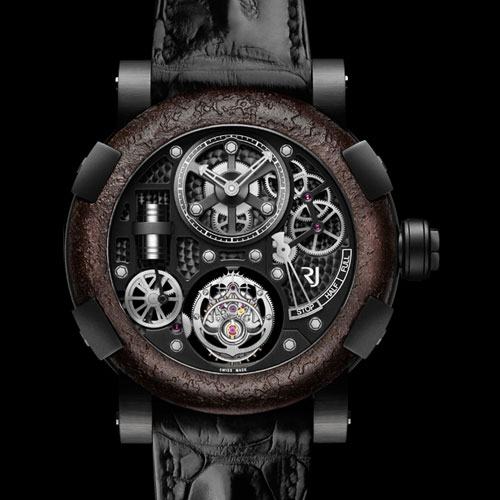 The Steampunk Tourbillon Titanic is inspired by the raw energy of machines in the early 20th century, with a rusted brown bezel made from stabilised Titanic steel. At 6 o'clock is the heart of it all: an anchor-shaped flying tourbillon with a raised cage, completing an industrial-style dial that drives its steampunk identity home. Even the power display is designed like a speed controller.
Released in a limited edition of 25 pieces, this watch uses a titanium piston that imitates the action of steam engines, turning downward for the second indication every 30 seconds.
Collaborations: A modern spirit
These days, Romain Jerome is better known for modern-yet-nostalgic odes to pop culture darlings like Pokémon, Batman, Super Mario, and Donkey Kong. Never one for the ordinary, this watchmaker displays a skill for bringing contemporary themes to Swiss savoir-faire.
Check out pieces from its four collections:
(swipe left for more)
Images courtesy of Romain Jerome.