A casual dining venue and bar in one, offering contemporary European fare similar to its antecedent, but with added comfort food options.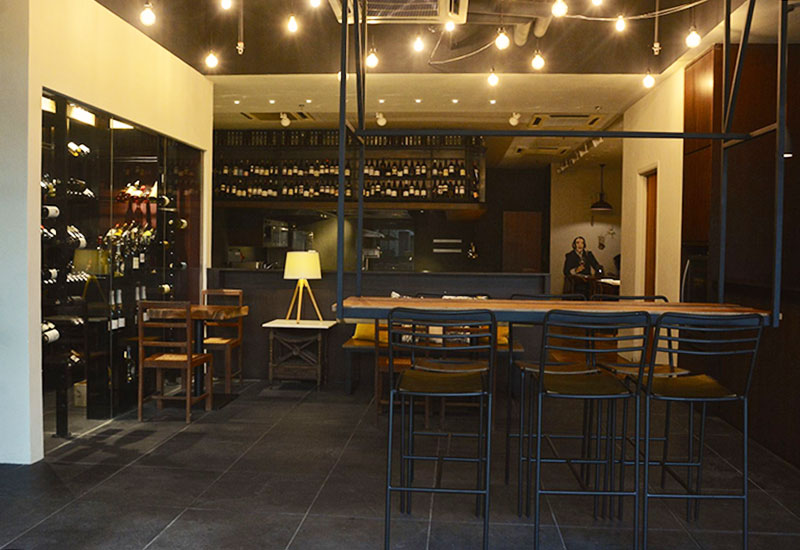 We were taken by surprise last October when we heard that Coquo – one of Publika's European dining establishments, would be closing its doors in light of Chef Toni Valero's move to Singapore. Less than a month later, we received news (pleasant, this time) that remaining partner Tricia Kandiah would reopen the space under a new name.
Cue Deuce, a casual dining venue and bar in one, offering contemporary European fare similar to its antecedent, but with added comfort food options.
"Deuce is the answer for Malaysians who are spoilt for choices, yet are constantly looking for new places to hangout or dine in," Tricia says, "I wanted to offer a place where patrons can get comfortable, share plates of good food with friends amidst a casual dining atmosphere."
Speaking of casual dining, Deuce retains much of Coquo's interior (remember Thomas Powell's famous food fight artwork on the wall?) with the exception of a new al fresco dining area, replacing the closed-door façade for a more open invitation to passersby. The signature open-kitchen concept also remains for guests to have a close-up experience with Chef Hun Yan, who now heads the kitchen.
We recently popped by for a sample of their dishes and here's what we thought.
Small Plates: Deep Fried Kale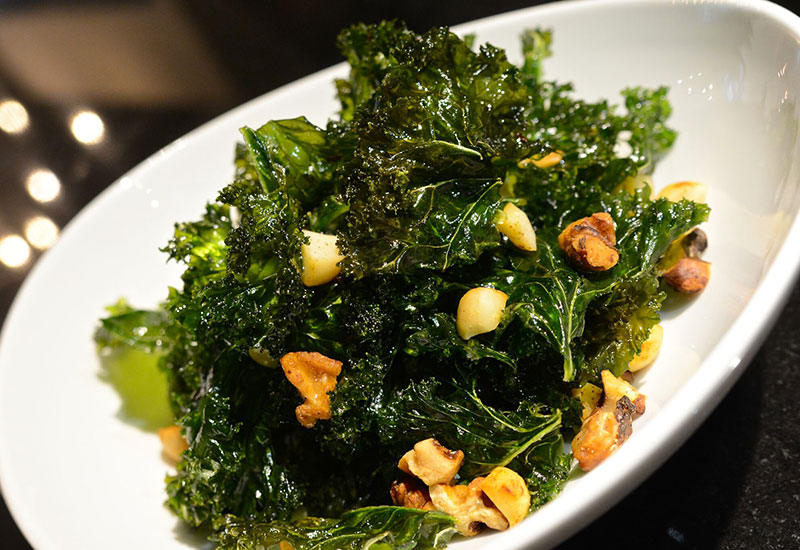 Warming up our palate is a dish off the small plates section of the menu: deep fried kale with mixed nuts and acar vinaigrette. Our first bite proves satisfyingly crispy, with added crunchiness from the blend of hazelnuts and walnuts. The acar vinaigrette gives it a hint of local spice, making the dish more addictive the more we have it. We can imagine pairing this with a mid-day pick-me-up or evening drink at their bar anytime.
Small Plates: Mushrooms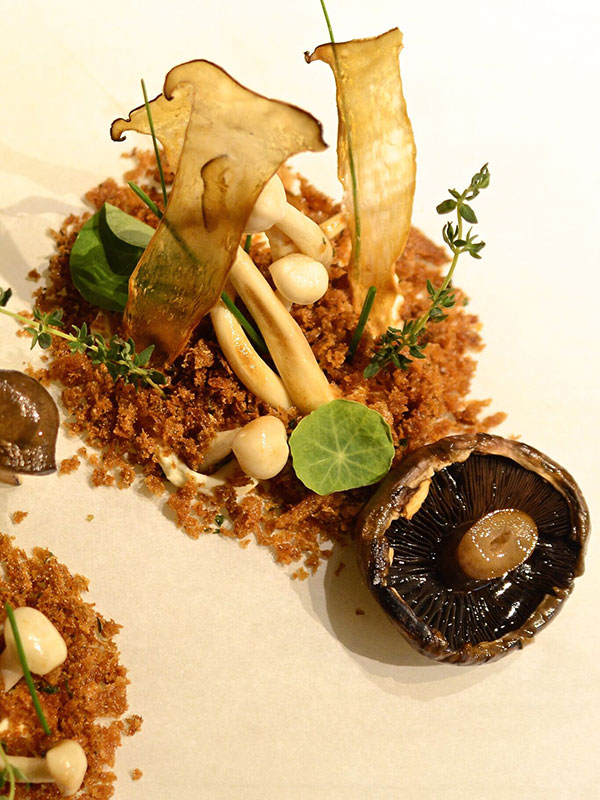 Next, we have before us a playful dish of mushrooms, poached egg, truffle mousse, and pine and hazelnut crumble. The mushroom and egg makes for a delicious comfort food combo, while the crumble balances out the creaminess of the two. We like how truffles are not exaggerated here, so as to not overpower the other elements (though we personally enjoy truffles). And the fact that we also pick up a trace of vinegar shows the diverse flavours come together harmoniously in this dish.
Small Plates: Octopus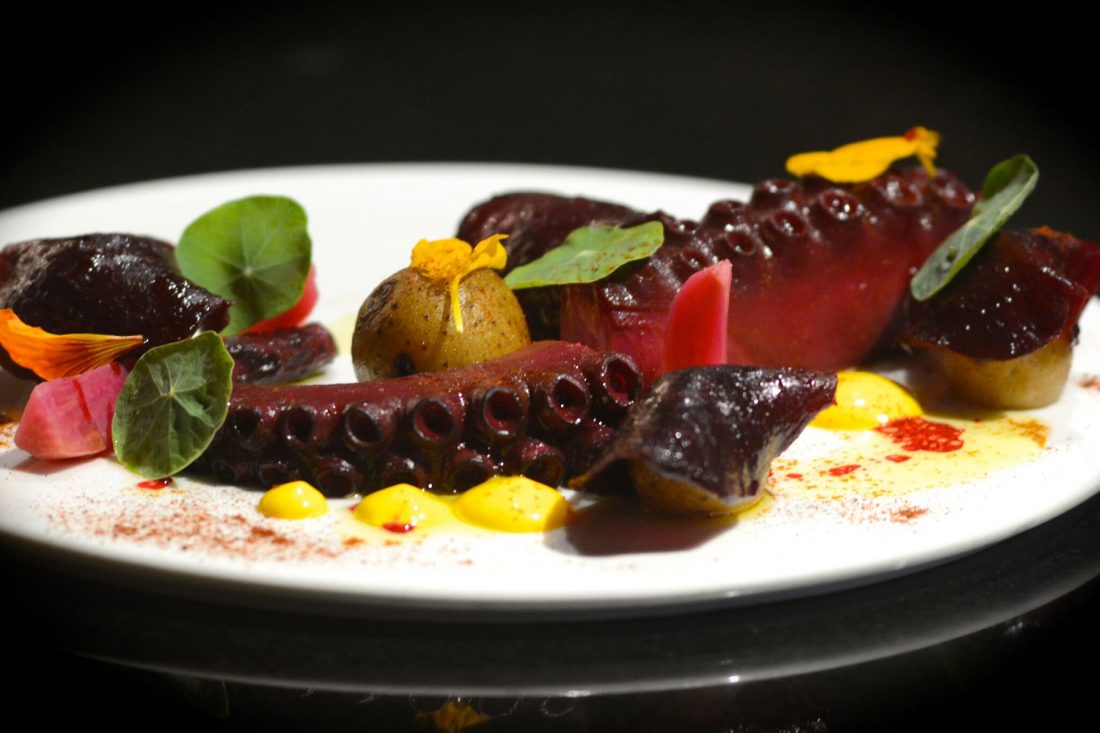 Octopus is one of our favourite dishes to try at a European restaurant, so we're naturally excited for a taste of Deuce's new rendition. Visually, we are impressed with the vivid pinkiness of the octopus, contrasted by the colourful saffron aioli and edible flowers. Cutting into the thicker portion of the octopus, however, is a little challenging – considerably chewier than we would like. The ends of the leg are more to our preferred texture, offering a smoky consistency that's nicely complemented by the pickled beetroot and saffron. Overall, we still prefer Coquo's rempah version, though this is a more refreshing option thanks to the beetroot.
Big Plates: Typhoon Shelter Crab Spaghetti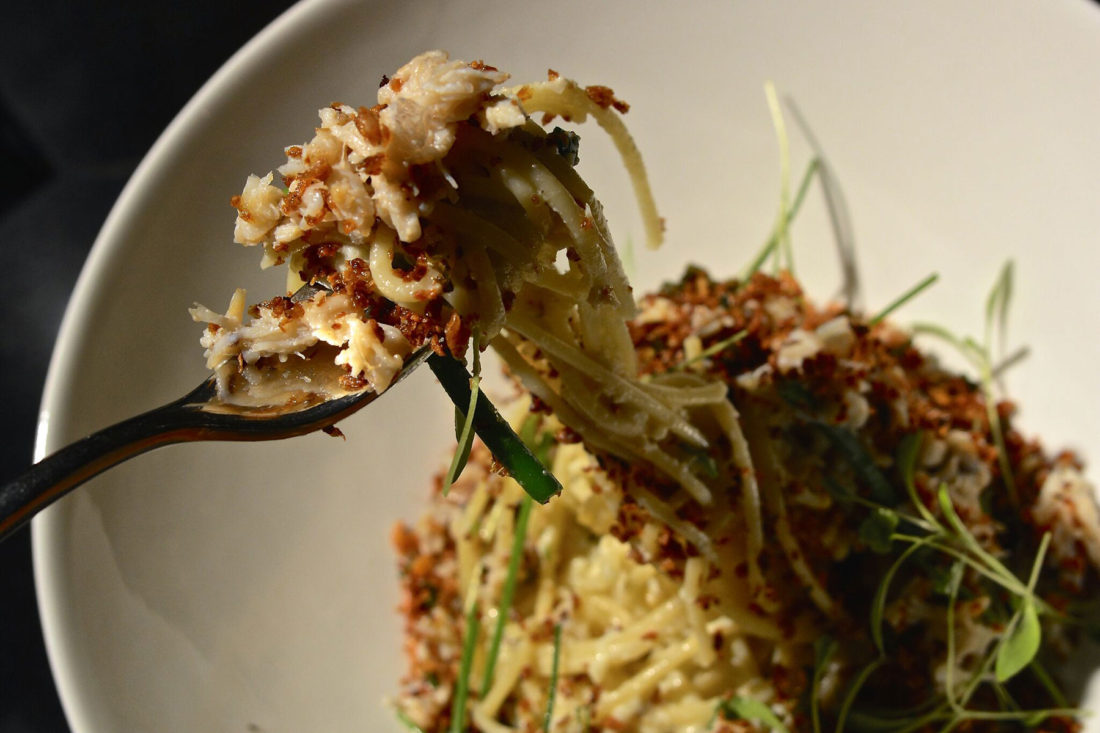 We're told this dish is a favourite here just as it arrives on our table. Intrigued, we help ourselves to a spoonful of the pasta and we're rewarded with a delightfully fragrant combination of Hong Kong's famed typhoon shelter crabs, crispy garlic, chilli and spring onion. The crab meat flavour really comes through, and the condiments bring the dish to life without being too spicy on the tongue. Now we understand why it's all the rave among Deuce's customers, so make sure to call and check if it's still available before paying them a visit.
Dessert: Avocado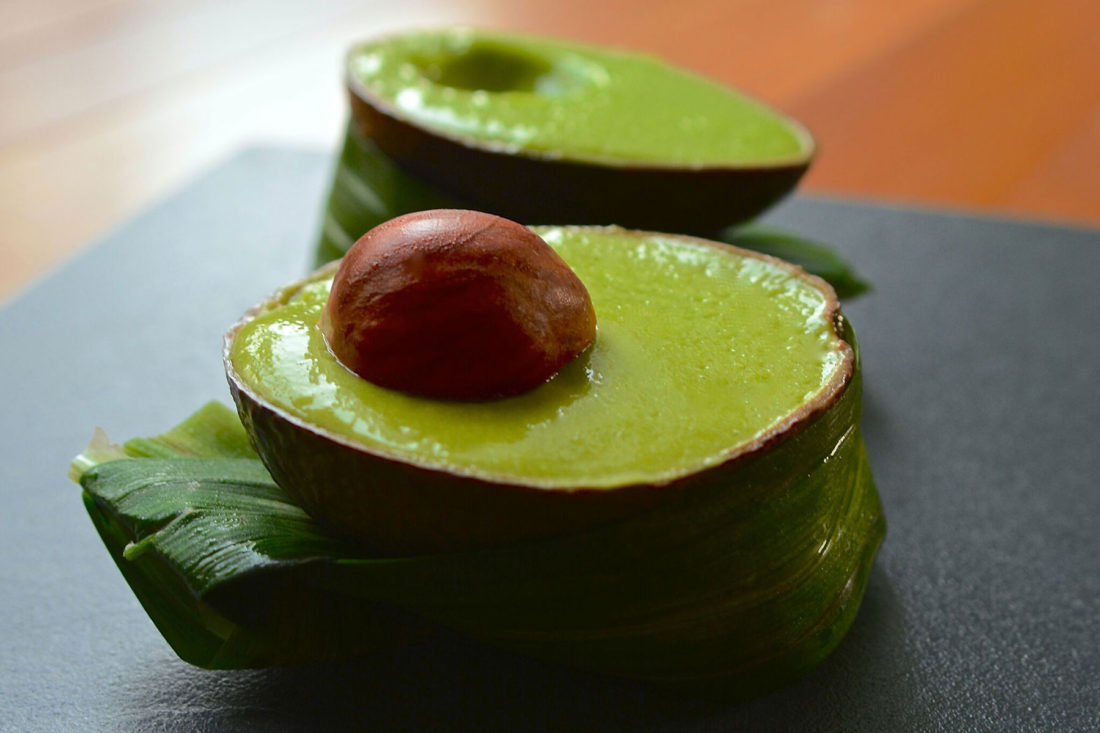 Don't get ahead of yourselves, avocado fans, this isn't what it looks like. While there is avocado in this dessert, it's mixed with pandan and coconut into a mousse-like texture, then layered over glutinous rice (not visible at first, you have to dig in for the surprise!) inside the avocado shell. If you haven't connected the dots already, it's inspired by the local kuih seri muka. We absolutely love the combination as is, but the kerisik at the side is a great addition for those who can't get enough of coconut.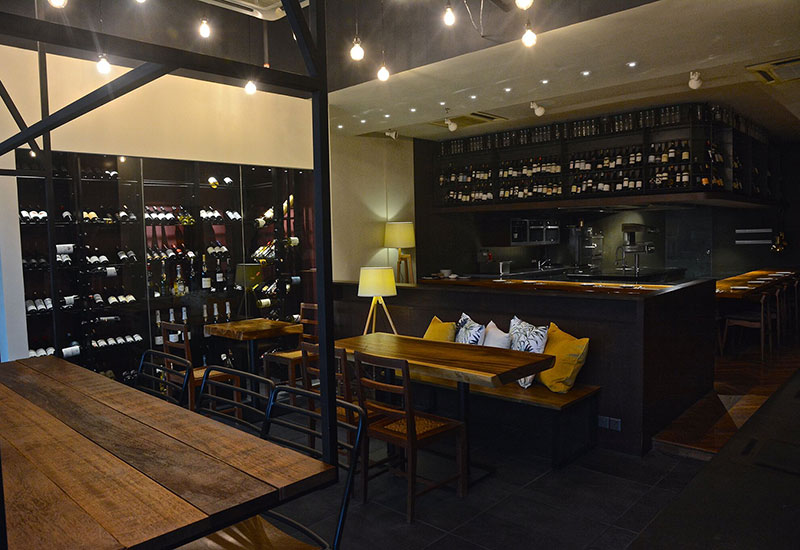 For reservations and enquiries, call 03-6211-2822. Follow Deuce on their Facebook page here or Instagram @deuce_kl for more updates.
Address: D1-G4-6, Solaris Dutamas (Publika), Mont Kiara 50480, Kuala Lumpur
Opening hours: Tuesdays to Sundays from 6pm to midnight.
Images: Courtesy of Deuce