After an eye-opening gastronomical experience at Coquo Restaurant and Wine Bar, we will never look at local ingredients and flavours the same way again.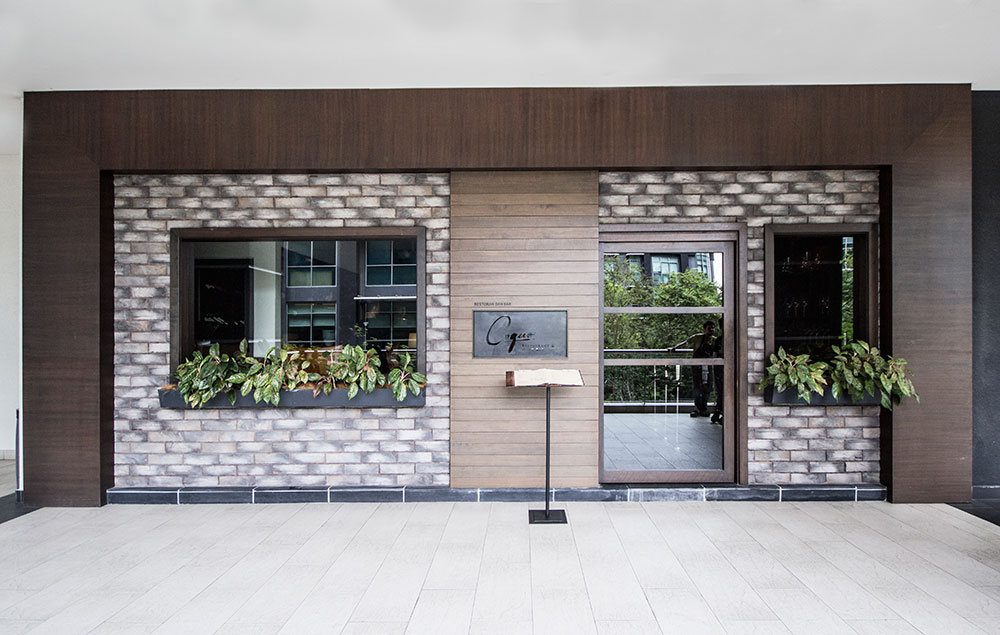 Coquo Restaurant and Wine Bar's classic meets contemporary wooden-door entrance (swipe left for a look inside).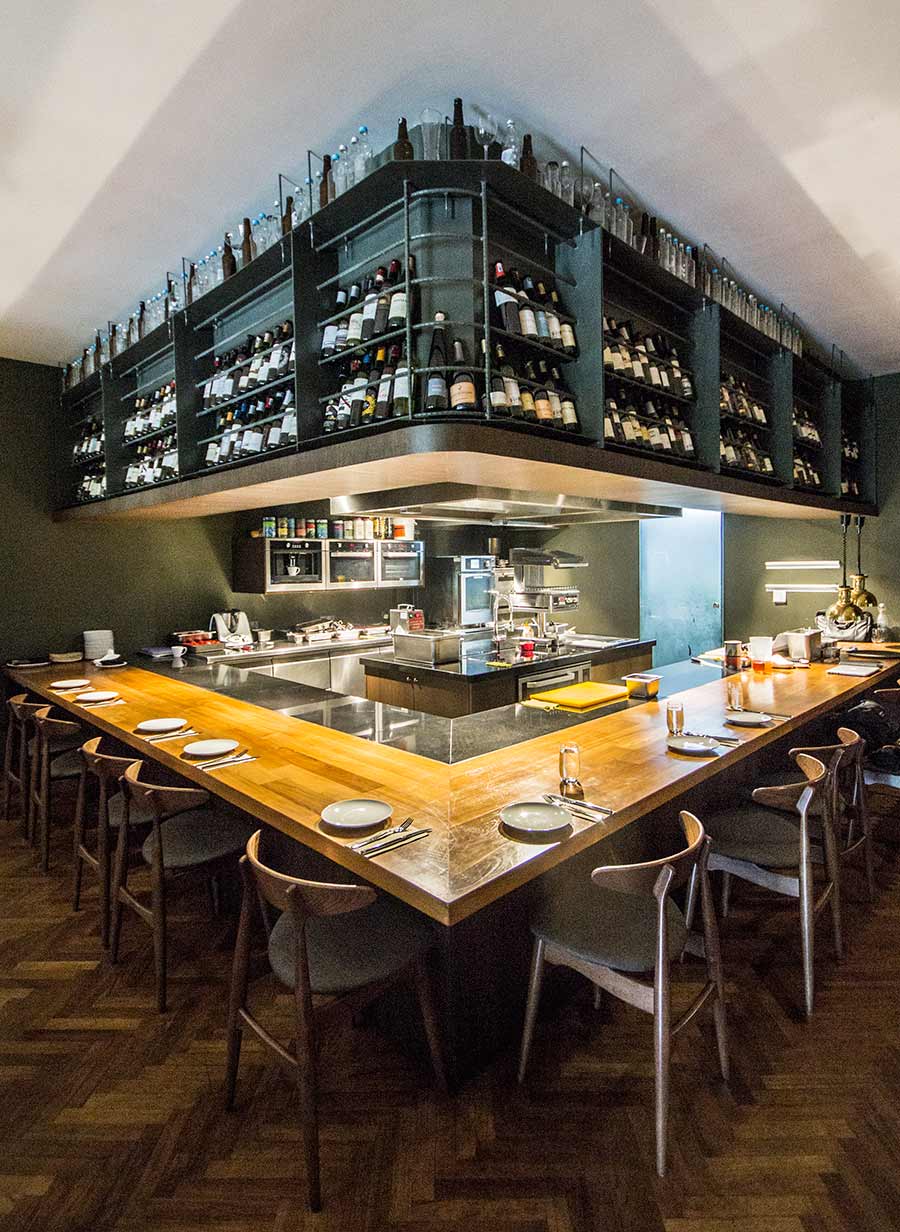 The open-kitchen area offers a more personal and educational dining experience with Chef Toni Valero.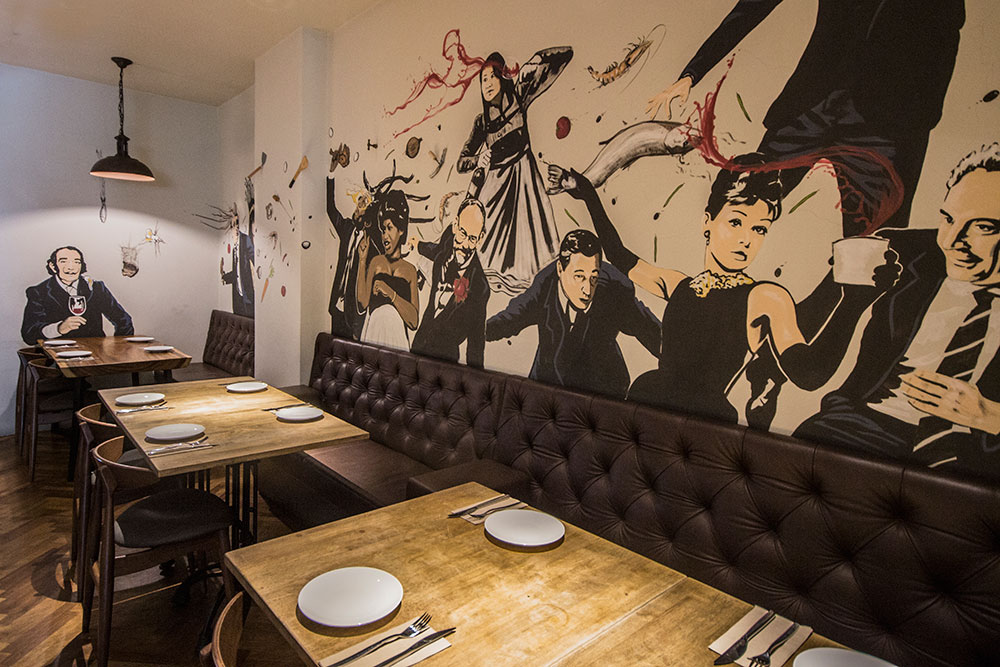 Thomas Powell's artsy food fight mural featuring names like Audrey Hepburn, Bob Marley, Joan Roca and Andoni Luiz Aduriz makes for an interesting photo backdrop.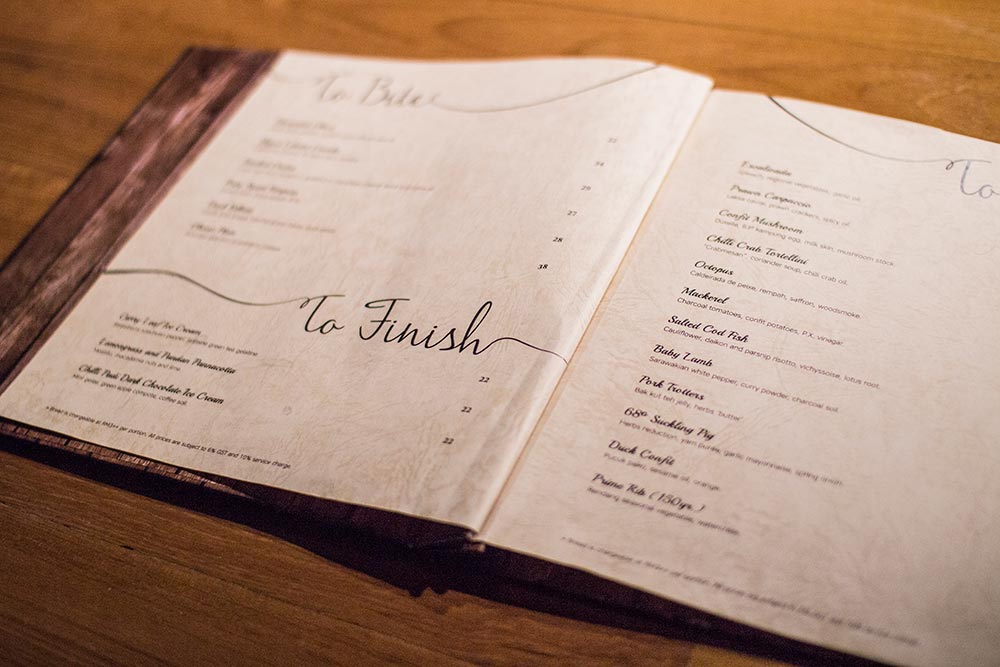 Can you spot your favourite local ingredients, among other high-quality imported produce, on the menu?
It's surprising how many of us Malaysians love our local food and produce (think Sarawak Laksa and Cameron Highlands strawberries), yet seldom test their potential at upscale restaurants. After an eye-opening gastronomical experience at Coquo Restaurant and Wine Bar, we will never look at local ingredients and flavours the same way again.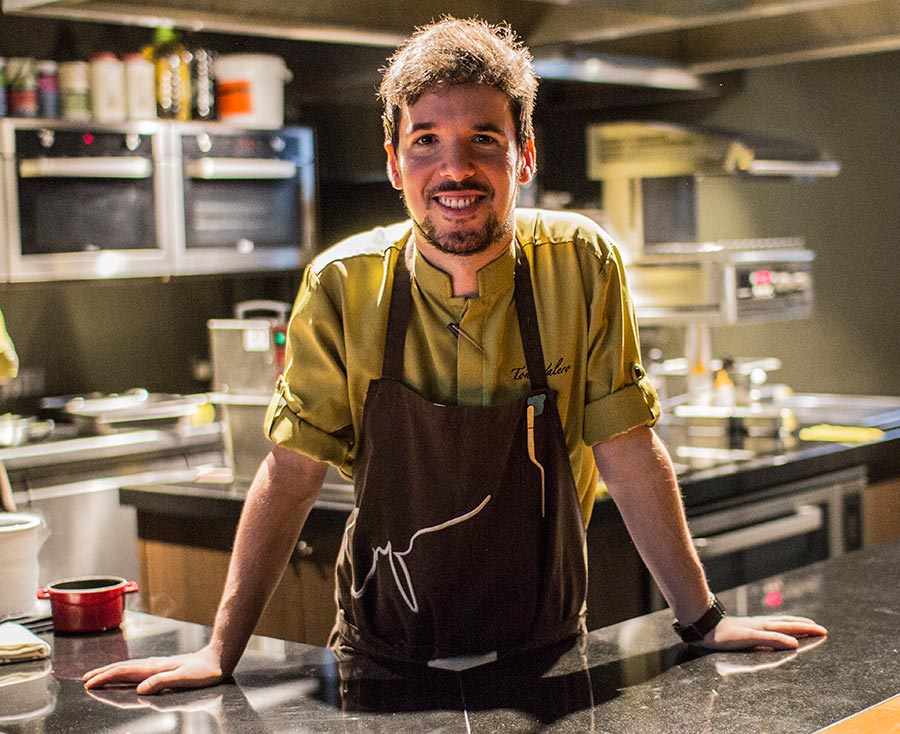 Headed by Chef Toni Valero, who has previously worked with Ohla Tapas and world-renown 3 Michelin star restaurant El Celler de Can Roca in Spain, Coquo (translated from Latin to mean 'I cook') introduces quite the revolutionary dining concept to our local F&B scene.
A close look at the menu will find you some familiar local produce and flavours like rempah, bah kut teh, Sarawakian white pepper, and pucuk paku, prepared with sophisticated techniques equivalent to what you may find at fine-dining restaurants – minus the hefty price too.
But the menu isn't the only thing we find interesting at first glance. Inside their cosy, dimly-lit space in Publika, we are drawn to a creative mural by Thomas Powell, featuring an artsy food fight between big names like Audrey Hepburn, Bob Marley, Joan Roca and Andoni Luiz Aduriz – all of whom have specific connections to food. We particularly enjoy dining at the open-kitchen area, which allows for a more personal – and educational, we might add – interaction with Chef Toni himself.
Here's an account of our gastronomical journey at Coquo.
Prawn Carpaccio (RM38)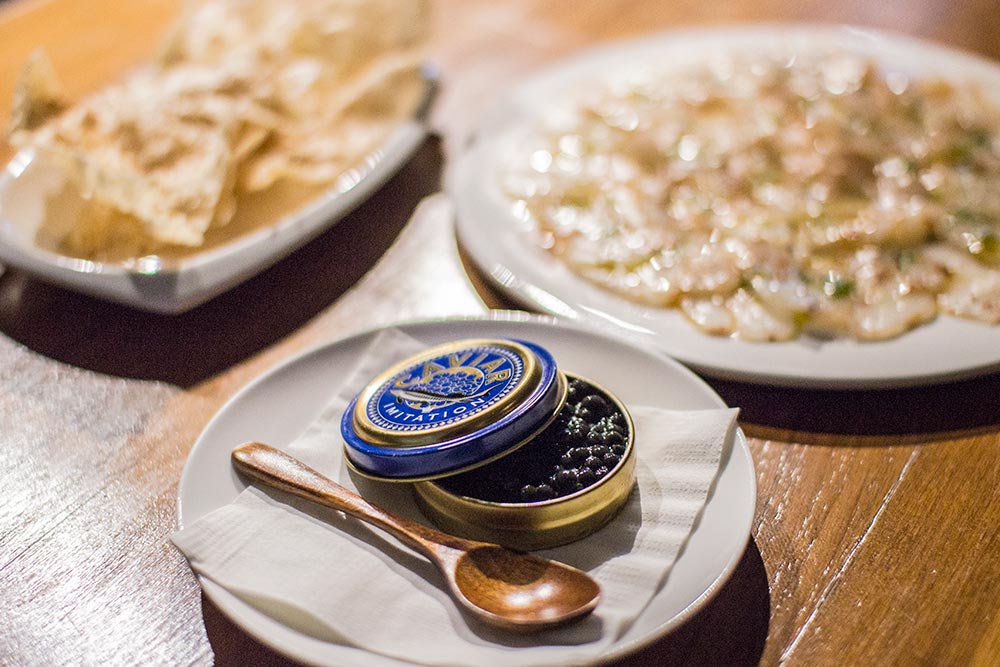 Starting off with Prawn Carpaccio from the "To Share" section of the menu, we are served with three separate dishes, which can be savoured on its own or altogether for a taste of Chef Toni's deconstructed Sarawak laksa. Trying the laksa caviar first, we welcome light and juicy bursts of laksa soup that may be subtle by itself, but certainly brings the traditional dish to mind when combined with the house made prawn cracker, as well as the chilli oil, calamansi zest and prawns from the carpaccio. Overall, we find the combination to be an interesting interpretation that begins to challenge our construct of typical Malaysian flavours – leaving us curious for more.
Octopus served with Caldeirada de peixe (RM36)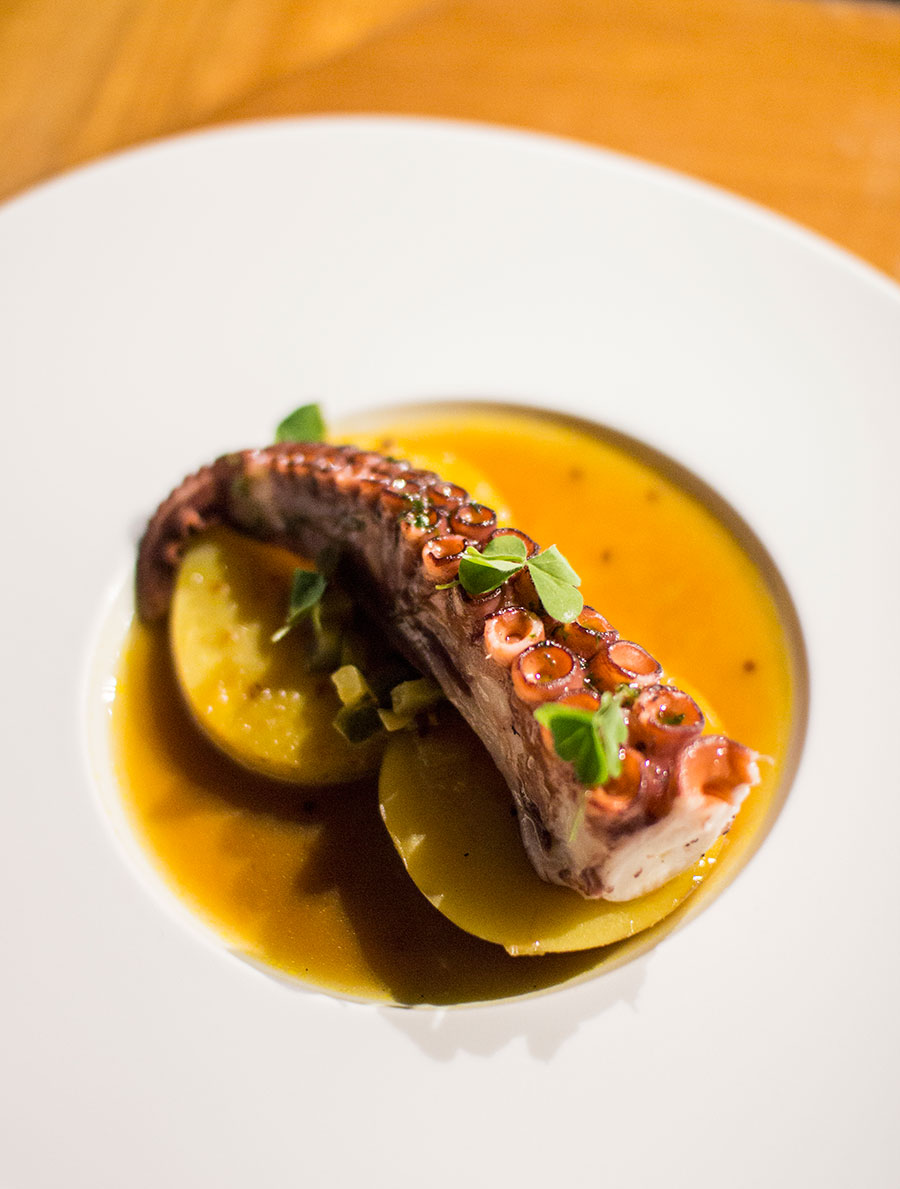 While the octopus is sourced from the Mediterranean sea and the Caldeirada de peixe (Fisherman's soup) is of Portuguese influence, this dish gets its Malaysian touch from the rempah added into the soup. Our first bite of the octopus proves satisfying, as it is neither too chewy nor slimy but is reasonably tender. Though we prefer it to be smokier, the flavourful soup and soft potatoes do complement the octopus well, whereas the woodsorrel adds a nice hint of acidity (try the herb as you finish the dish for a clearer taste).
Baby Lamb (RM52)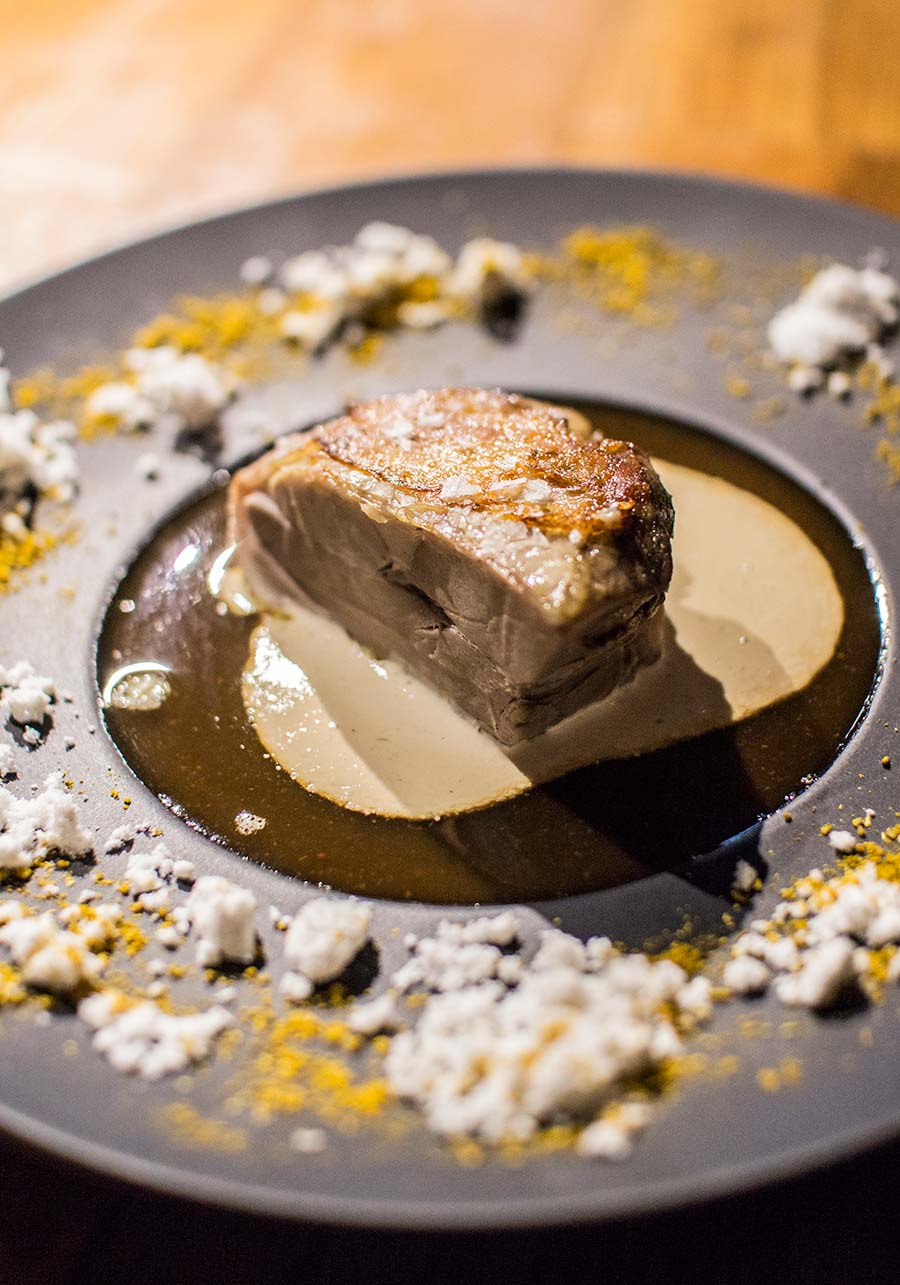 Next, Chef Toni introduces a dish consisting of a baby lamb cooked sous vide, served with milk and topped with Sarawakian white pepper, along with charcoal soil and curry powder. If first impressions count, the plating on this dish takes the trophy hands down. Thankfully, the lamb also lives up to our expectations. The cut is succulent and surprisingly, the gamey smell is almost unnoticeable, so even those who dislike red meat for that reason can give this dish a try. We also enjoy how the Sarawakian pepper, charcoal soil and curry powder spices up the lamb's character.
Curry Leaf Ice Cream (RM22)
To finish, we have before us an intriguing curry leaf ice-cream, served with jasmine green tea gelatine, strawberries and Szechuan pepper. Taking Chef Toni's advice, we help ourselves to a spoonful of the sugarless ice cream first. We immediately love how the strong, fragrant curry leaf mixed with jasmine green tea flavours come through without the added sugar. Then, we take the ice cream again, this time with the strawberries prepared with Szechuan pepper and wow, we daresay it's the perfect marriage to complete our meal.
To make a reservation, call 03 6211 2822 or follow their Facebook page here for more updates.
Location: D1-G4- M, Mont Kiara, 6, Jalan Solaris 3, Solaris Dutamas, 50480 Kuala Lumpur
Opening Hours: Tuesdays to Sundays, 6pm to midnight (Closed on Mondays)
Photography: Gan Yew Chin