Borneo Restaurant and Bar is more than an eatery – it tells unique stories of friends who forage together and artisans who create for their community.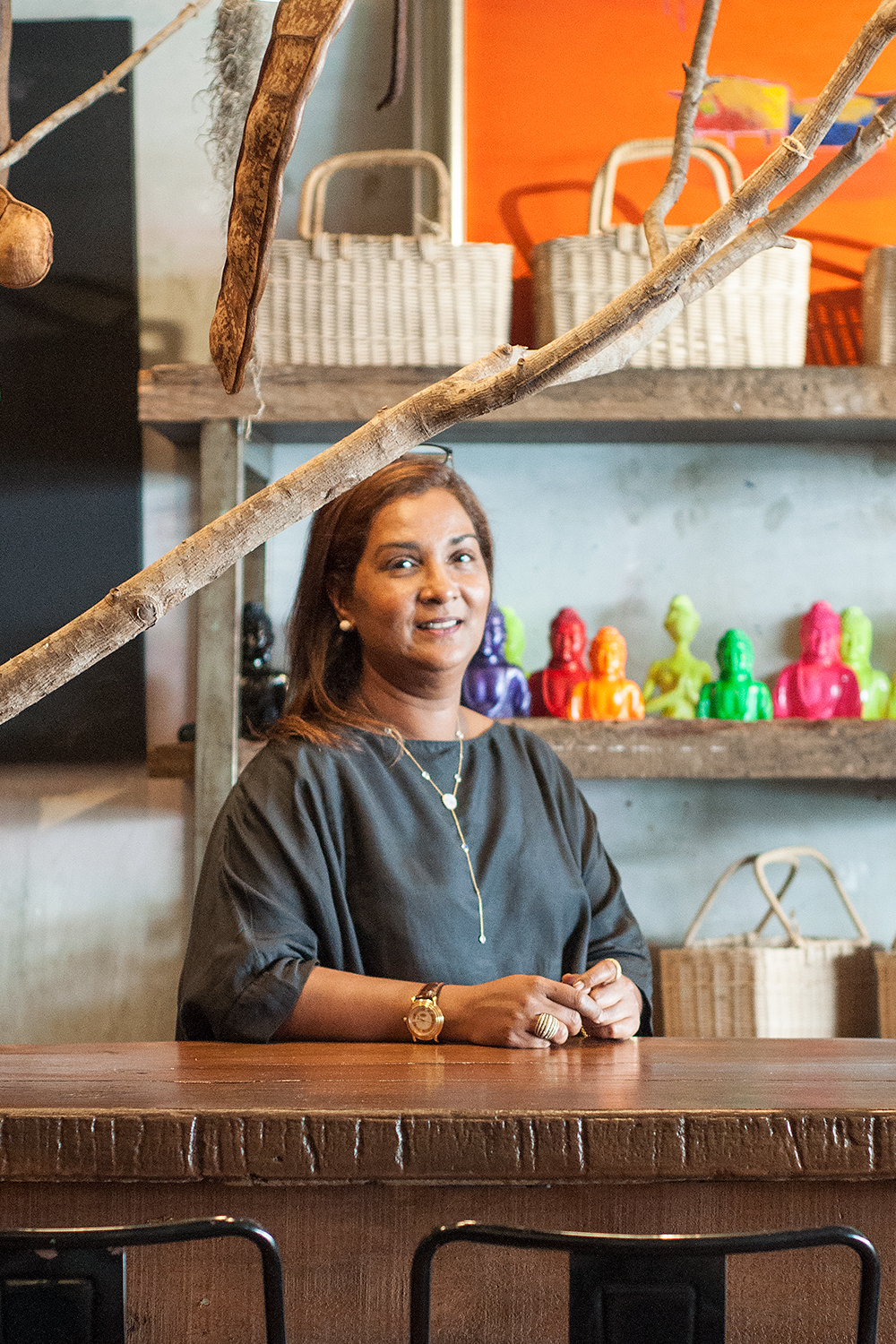 Sheela Velappan remembers her first encounter with the kacangma herb well. From her animated recollection, the memory seems to be as strong as the Chinese rice wine that forms the base of the Kacangma Chicken dish. The herb, also known as Chinese motherwort, is aromatic and uniquely bitter.
"It's actually a confinement dish," Sheela tells. She first tried it at a friend's family home, fresh out of mama's kitchen. This dish is traditionally made by boiling kacangma with kampong chicken and copious amounts of rice wine.
"It smelled fabulous, so I took a huge spoon of the soup – oh, the amount of alcohol in there! My friends later said "Aunty must have used two or three bottles of wine today!" she exclaims, still mildly incredulous.
She shares this story over a generous array of Bornean-inspired bites and booze at her new Borneo Restaurant and Bar. It's unassumingly cosy for its Bangsar location, which eases us into munching and chatting away like old friends in no time at all. The interior bears hints of tropical nature; the walls are decorated with lovely art. Most of these pieces are for sale, as are a collection of crafts that line the showcases. Buddha statues and weaved bags (pictured below) are among the items made by aboriginal craftspeople. Proceeds from sales are directly channeled back into their community.
Journey of discovery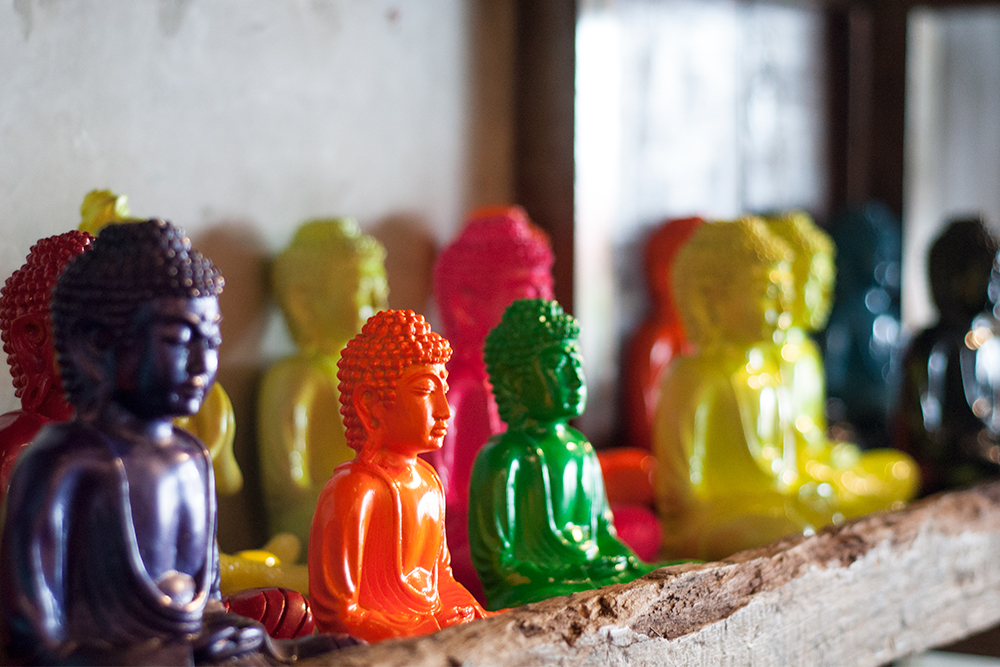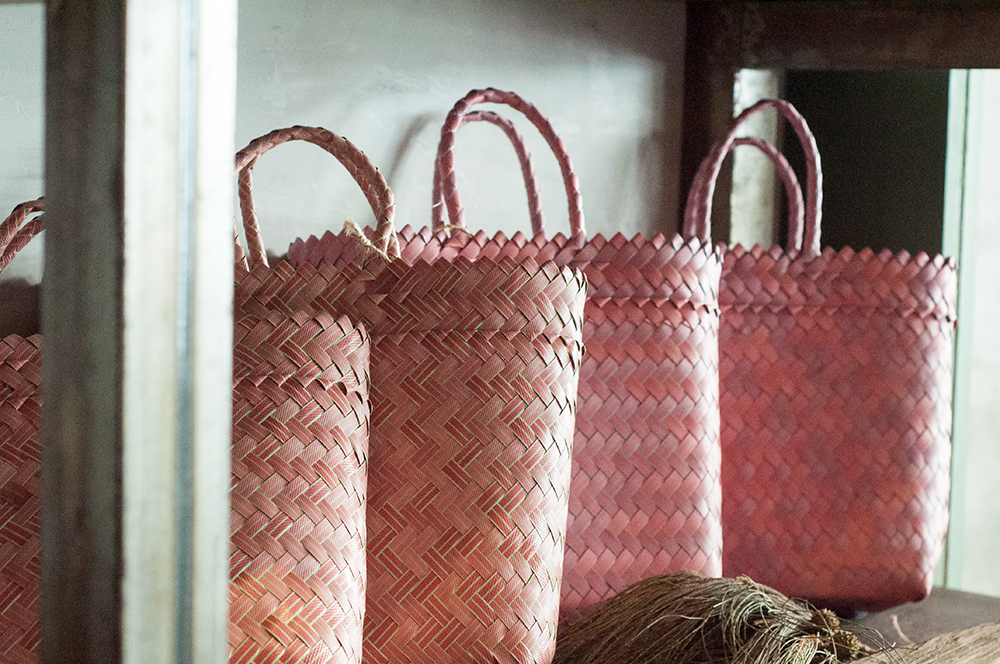 At Borneo Restaurant and Bar, chicken is marinated in kacangma stock before being grilled. The stock reduction is then poured over the chicken, glazed with zesty tuhau (wild ginger stem), and served alongside a Bario rice salad.
Experimentation is the name of the game in the kitchen of Emily Chak, Sheela's business partner and dear friend. The idea for the restaurant/bar had been seeping for a year before they decided to set the plan in motion.
Malaysia's love affair with food may not be a secret, yet the cuisine of Sabah and Sarawak remains a mystery to many. Sheela and Emily want welcome diners on their journey of discovery by creating contemporary dishes out of authentic Bornean ingredients, thus spreading understanding and appreciation.
The team took 20 days to put the place together, from the menu to interior – but Sheela believes this project was a case of "right place, right time". As for the reception?
"People have come in with open minds," Sheela relays. "Our toughest customers are Borneans because they come in expecting what they get at home. So far, they've understood that we're not doing traditional dishes, but showcasing the ingredients of Borneo."
Emily's recipes may be inspired by her own mother's, but she is in no way competing with what mothers and grandmothers do best. Instead, the spotlight is deliberately placed on some of the country's most underrated gifts from Mother Nature, prepared with a fusion of Western and Asian techniques.
Exotic as they are, many of these natural gems can be harsh on the palate. That's where the modern cooking methods come in – they repackage traditional dishes for the urban diner's taste buds, without losing sight of their roots or potential. "These ingredients come from the rainforest right in our backyard. The only restriction to their preparation is your imagination and creativity," Sheela says. "It's a lot of trial and error; some things don't turn out the way you expect, but that's the fun of the process."
Forest of flavours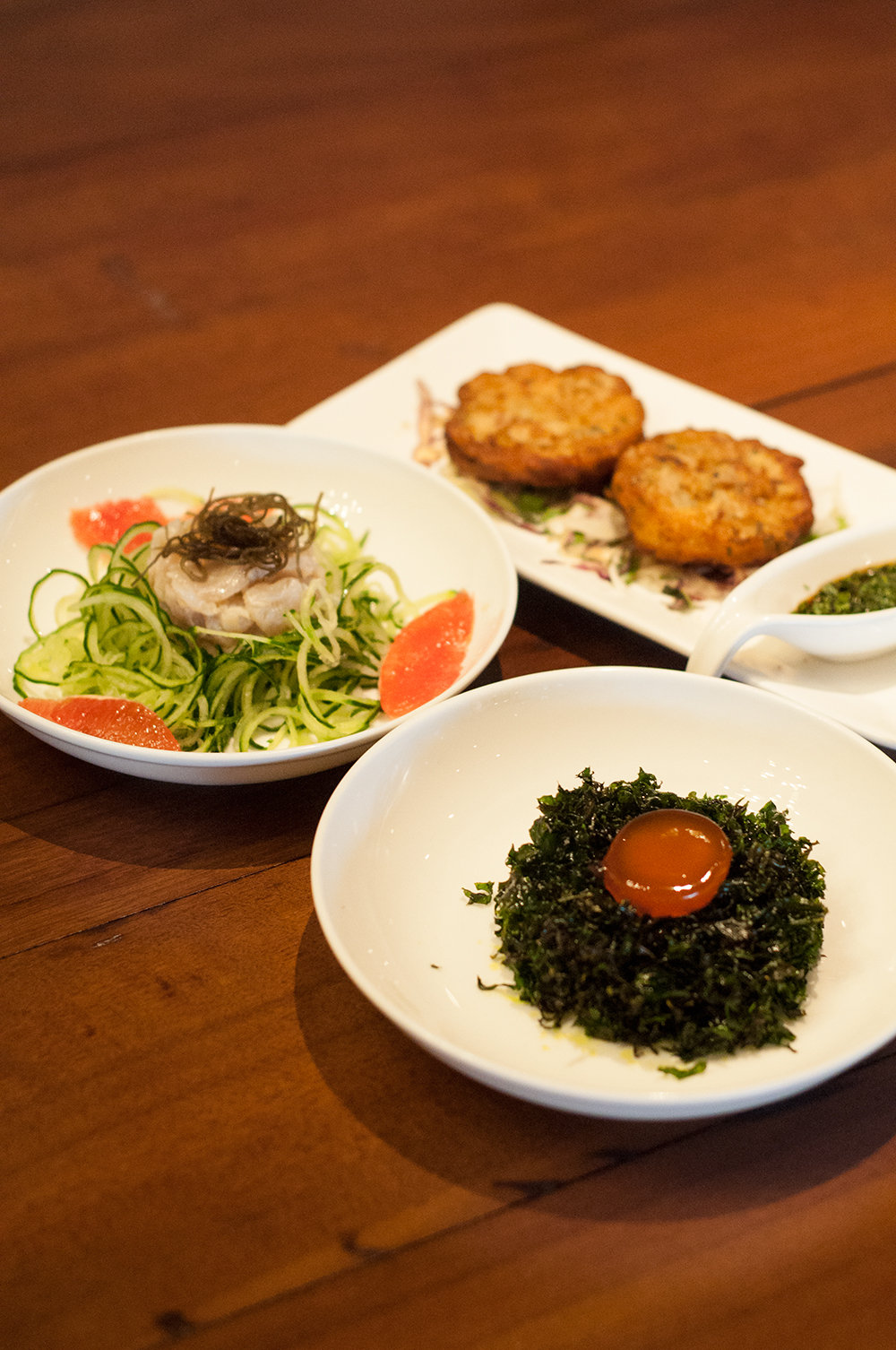 Among the successful experiments at Borneo Restaurant and Bar is the crowd favourite, Olive Pork Kolo Mee. The jewel on this assembly of quality ingredients is olive-fed pork, a new breed from Spain that is less fatty and more flavourful. This pork is also turned into mouth-watering Borneo Satay; borrowing sweetness from gula apong (palm sugar), it is so divine on its own that we never felt compelled to dip it in the nutty keranji (velvet tamarind) gravy. Alternatively, this pork can be added to the Jesselton Salad: the house Caesar salad that comes with either pork or squid, dressed with the essence of dabai (Borneo olive).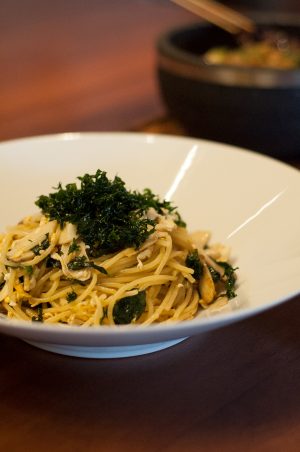 One of Sheela's personal favourites quickly became ours too – the sweet leafy vegetable dish called Cangkuk Manis, a.k.a mani chai. It is the same vegetable found in Chinese chili pan mee and enjoyed fried in Indian cuisine. Here, the leaves are deep-fried to a crisp and topped with an organic egg that has been cured in mirin and soy sauce for no less than four hours. Besides that, you can find also cangkuk manis in the Engkabang Pasta. Engkabang is another intruiging seasonal ingredient from the depths of Sarawak's rainforest; it only flowers every three to five years. Locals hurry to harvest the fruits into a creamy vegan butter, which is done by cooking and hardening its oil in bamboo tubes.
Fans of seafood have a special offering to look forward to: the Kadazan version of ceviche, a fresh fish dish known as hinava in Sabah and umai in Sarawak. "We cure it on a Himalayan salt block for six hours, then add a bit of lime, chilli and garnishing," Sheela explains.
If you're wondering how these items are imported across the sea, you're in for a pleasant surprise. Sheela and Emily, along with their friends and family, forage markets in Sarawak and Sabah for these gems and bring them back themselves. How's that for a labour of love?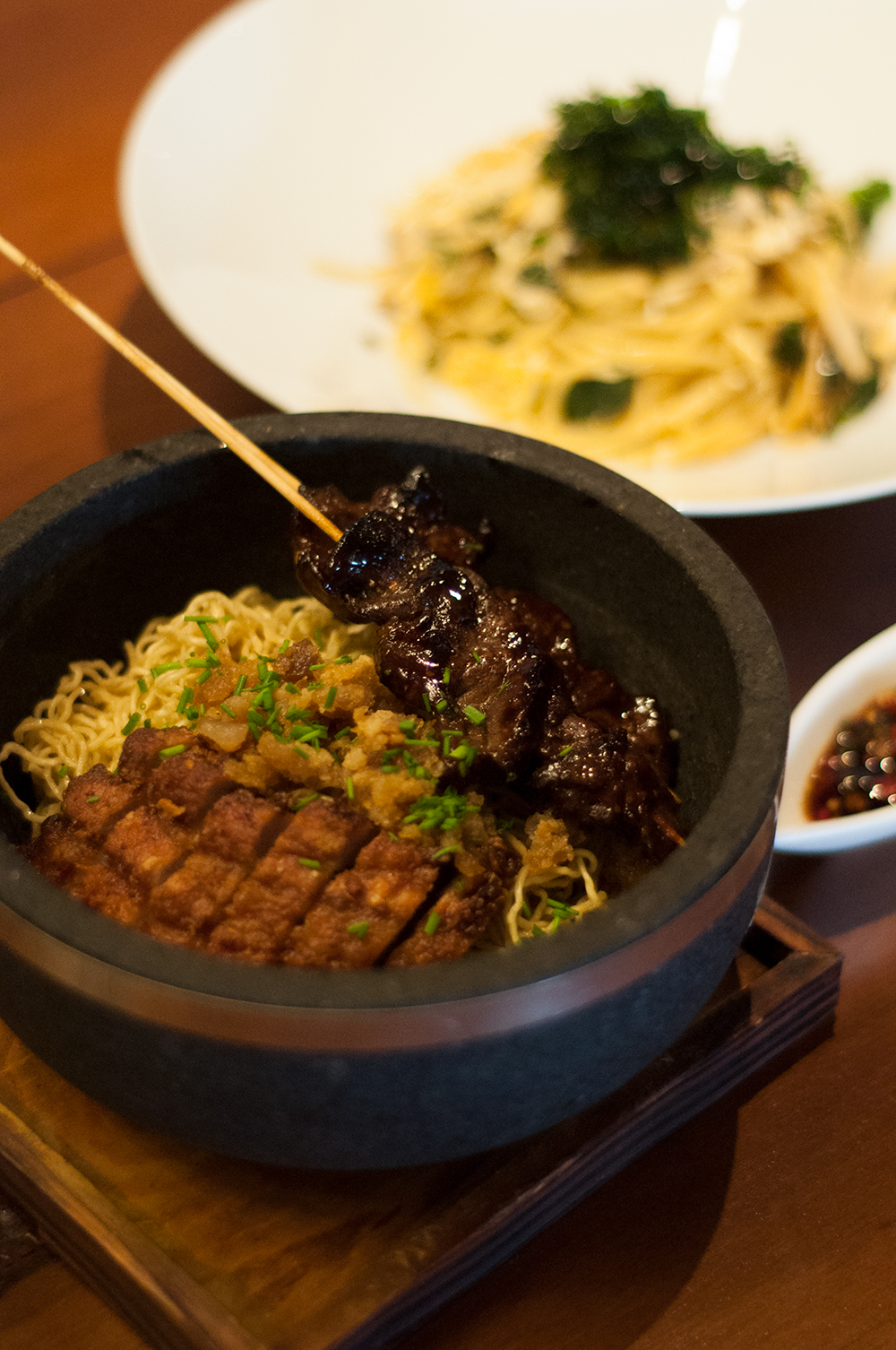 Malaysia's treasure trove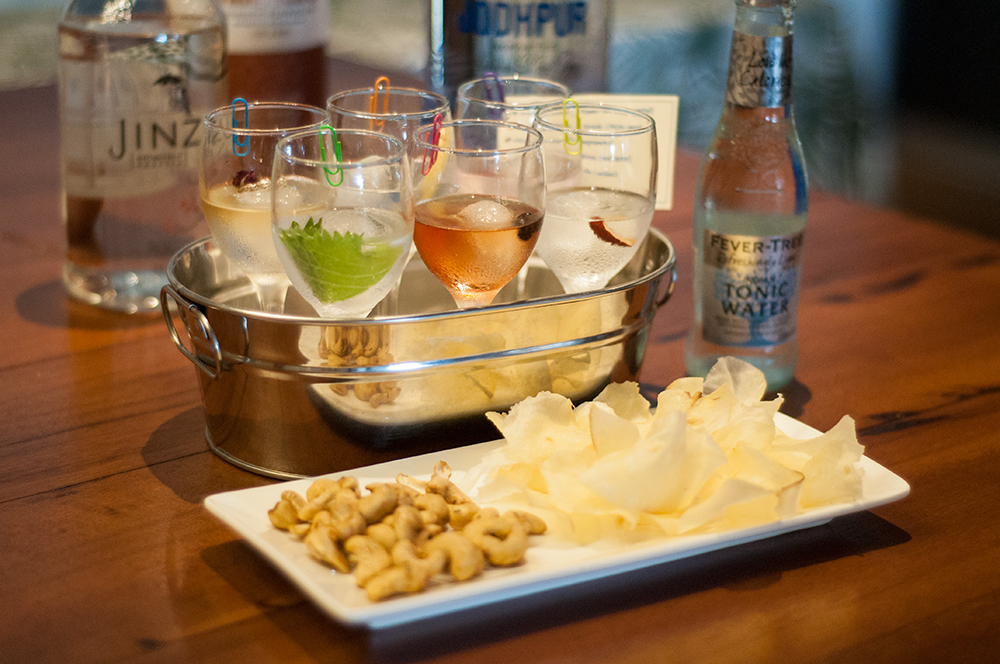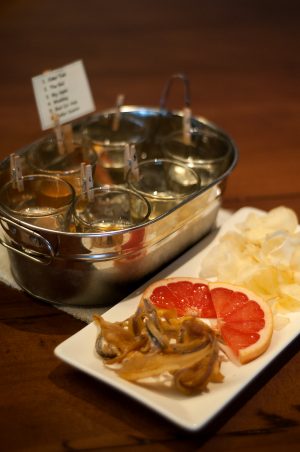 We discover how addictive cassava chips while sampling a tuak flight, the latter of which is likely to the first in Malaysia's urban centre. While tuak is traditionally made for personal or village consumption, its popularity has exponentially increased as more Sarawakians move to the peninsular.
The Forager's Bar at Borneo Restaurant carries tuak by local Borneo artisans, who create unique flavours in small, limited batches. A six-shot tuak flight is the best way to sample the exciting underground variety. An easy favourite is Bad Cat ASAP, which dries up on the palate with the quickness of evaporating smoke. Other choices include Big Apple, Cider Tuak, Wedding, Rollercoaster and The Red, but these options rotate based on availability.
A self-professed city girl with a kampung heart, Sheela's interest in Borneo was sparked by stories her friends would tell her. With this restaurant, she gets to meld her two prominent gastronomic identities – the curious ulam eater and lover of good liqour. Borneo Restaurant and Bar is the culmination of her connection to Emily and her homeland; a place where friends can enjoy a no-frills night of good food, drinks, and company.
"Borneo is so mystical, yet I feel that my soul was there some point," she expresses. "I find it so fascinating that it's like a never-ending treasure trove – every time you look, you find something new."
Head over the official website for Borneo Restaurant and Bar for more info and reservations.
Photography: Anson Siau