Looking for a festive drink this Chinese New Year?
Rémy Martin has just the thing as it takes over four bars in KL, Penang and Johor Bahru, and brings with it a stunningly immersive experience encompassing specially concocted cocktails with Oriental vibes.
Drop by Three X Co or Gstring.KL in Kuala Lumpur, Backdoor Bodega in Penang or Kingsman in Johor and have a taste of CNY-inspired cocktails, each exuding the strength, courage, creativity and wisdom of the Centaur, the half man, half horse that has graced the label of the cognac since 1870.
The roarsome cocktails in each bar includes the following: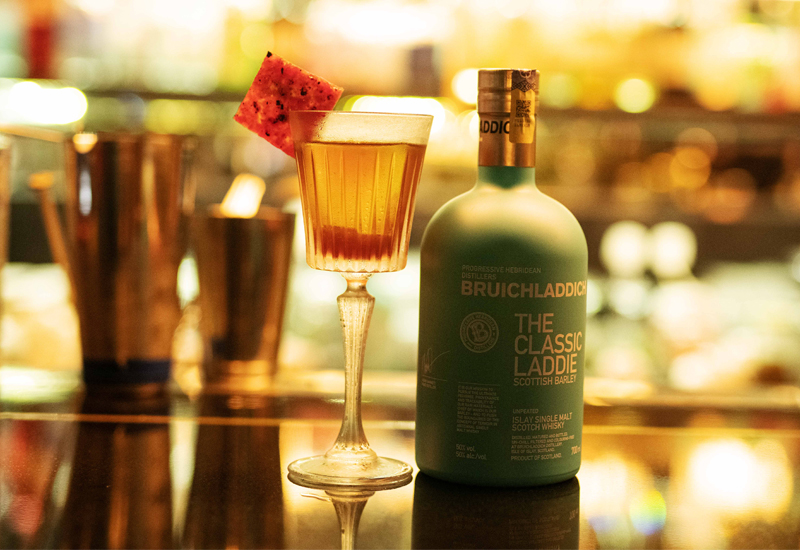 Three X Co, KL
Three X Co brings a Fortune Ong Lai of Rémy Martin VSOP, with lucky peach, brown butter sugar with egg yolk powdered off with five different spices that emulate the best flavours of the quintessential CNY pineapple tart. There's also a Woohoo Joy Luck of artisanal Islay gin, The Botanist, mixed with Cointreau, lucky pear, passion fruit, mandarin orange and Oolong foam. Finally there's the  YooHoo Prosperitea made with unpeated, floral, complex Bruichladdich The Classic Laddie whisky, topped with Red Vermouth and finished off with Bak Kwa as a finale.
Gstring.KL, KL
Gstring.KL brings a taste of the French Pony, a sensuous cocktail made from Rémy Martin VSOP conceived with sour rhubarb, soursop and lychee syrup and the Flying Pussy Cat, made also with Rémy Martin VSOP, Cointreau, red wine and finished with red dragon fruit.  Melon Fist presents a fruity cocktail created with Bruichladdich The Classic Laddie, Cointreau and cantaloupe while Island Boi uses a Bruichladdich The Classic Laddie base and shakes things up with Cointreau, Drambuie and brown sugar. The Tiger Loop gives  The Botanist a twist with elderflower, umeshu and yuzu in a tantalizing cocktail, while the Picolo mixes The Botanist as its main liquor with chartreuse, Cointreau and Osmanthus syrup to leave you wanting more.
Backdoor Bodega, Penang
Backdoor Bodega serves up a Kam Kam A-Go-Go, a one-of-a-kind cocktail with a Rémy Martin VSOP base, mixed with Cointreau, mandarin peel, yuzu and topped with a citric solution. There's also the Laddie Da Di, a carefree fun cocktail with Bruichladdich The Classic Laddie created with goji, sour plums and blended with lime as well as Gong Xi Gimlet, a simple Botanist cocktail prepared with keat poh, pineapple and lime.
Kingsman Johor Bahru
A bevy of beverages await with at Kingsman Johor Bahru, like Cognac Julep, Kingsman Royal, Botanist Berry, Between The Legs, Side Chik, Kingsman Style and The Vikings.
Pop by for a roaring CNY drink this Year of the Tiger!