The highlight of the Penfolds 2020 collection is without a doubt, the Grange 2016.

Earlier last month, we teased the offerings of the Penfolds 2020 Collection, with a focus on the 66th consecutive release of the Grange and 2018 Bins. Fast forward to early October, we had the opportunity to sit down to a wine tasting of some of the stars of the Penfolds 2020 Collection, at Flock restaurant, W Hotel Kuala Lumpur.
From single-region wines to multi-vineyard blends, the collection is made up of fine red wines with great cellaring potential. From a young and easy-drinking Shiraz to the highly-anticipated 2016 Grange, each bottle delivers a gorgeous bouquet, complexity of flavour, and a desire for more. Read on to find out how 1 white and 7 reds fared during our tasting.
Bin 311 Chardonnay, 2017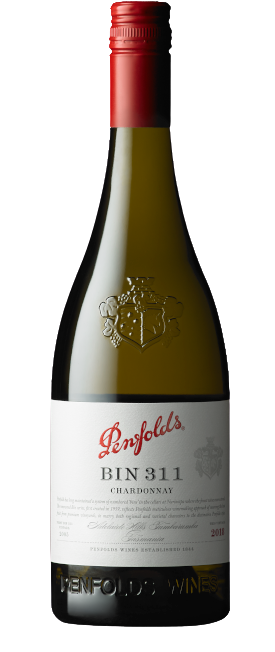 This sweet and fresh white wine immediately invites pleasant, juicy aromas of juicy stone fruits such as nectarines and peach upon the first whiff. From a soft base opens up a lively blend of citrus flavours and a hint of cucumber. It also brings a refreshing acidity to the palate with medium weight, and a clean, subtle earthiness threading through thanks to its maturation in French oak.
Bin 28 Kalimna Shiraz, 2018

Originally made in 1959 from the Barossa Valley vineyard, this shiraz has spent 12 months maturing in "seasoned" American oak, and sports a deep, black cherry-red. It presents a bouquet of fresh floral notes, with hints of leather, honeyed dates, and sweet spices such as cinnamon. A similar freshness is also introduced to the palate, before moving onto a heady mix of dark fruits and chocolate. Fresh tannins break through the richness of this wine, giving it a lighter body and clean finish.
Bin 128 Coonowara Shiraz, 2018

When compared to the aforementioned Bin 28 Kalimna Shiraz, this wine boasts a more intense perfume and lighter body. A bouquet of blue florals such as violets is first introduced, before melting into juicy red fruits of raspberries and cherries. A veil of earthiness reminiscent of black truffles and dark chocolate grounds the assertive aromas. A medley of small berries, fresh spice, and mild tannins coat the palate like silk. Maturation of 12 months in French oak hogsheads lends a subtle nuttiness to this vintage.
Bin 389 Cabernet Shiraz, 2018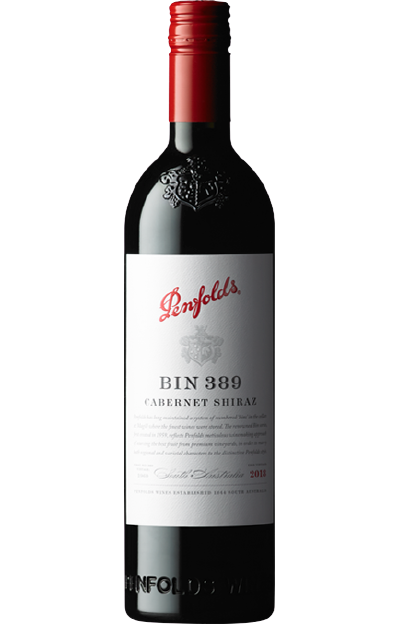 Affectionately known as 'Baby Grange' we celebrate the 60th anniversary of this beautifully balanced wine, which was first made in 1960 by Max Schubert. It blends 57% cabernet sauvignon with 43% shiraz, matured in American oak hogsheads, which 38% of it are new. On the nose, expect a deep, voluminous floral bouquet that's redolent with dark cherries, raspberries, and cassis. A presence of vanilla gives this wine a creamy character, while a touch of mint woven through to lift its sweet and youthful perfume. The palate welcomes deepened berry flavours that recall black cherry liqueur, married with a fragrant oak character and bolder cake spices.
Bin 389 Cabernet Shiraz, 2004

This 2004 version of 'Baby Grange' plays more on its American oak qualities, in both aromas and flavour. While the 2018 is distinguished by its bright floral aromas, the 2004 displays more grassy, herbaceous notes, making way for stewed plums and spices such as cinnamon, nutmeg, and whole black pepper. This full-bodied blend also boasts a powerful flavour profile with liquorice, dark berries, and cigar box and tobacco characteristics. Bright tannins lift the wine as it lengthens into a long, satisfying finish.
Bin 407 Cabernet Sauvignon, 2018
Inspired by Bin 707, this cabernet sauvignon is a fine expression of cooler climates, with mint and eucalyptus characters threaded through cassis and blackcurrant on the nose. Having been matured in French and American oak hogsheads brings out classic cabernet characters, with flavours of ripe red fruits and cassis supported by herbal sage notes. Balanced tannins and a hint of brine also bring a pleasant savouriness to this wine.
Bin 707 Cabernet Sauvignon, 2018
A representation of Penfolds 'House Style', the Bin 707 Cabernet Sauvignon has spent 18 months maturing in 100% new American oak hogsheads. The first impression of its bouquet brings fragrant blackcurrants, dark cherries, and crème de cassis together with a hint of oak and sandalwood. Autumnal cakes like black forest cake also come to mind, as well as sweet spices and vanilla. Juicy blackcurrants are also instantly apparent on the palate, enhanced with ripe cranberries, a hint of orange citrus, and bold tannins. A deep sweetness courtesy of dark chocolate and cedar gives this wine a more complex character which extends in its long finish.
Grange, 2016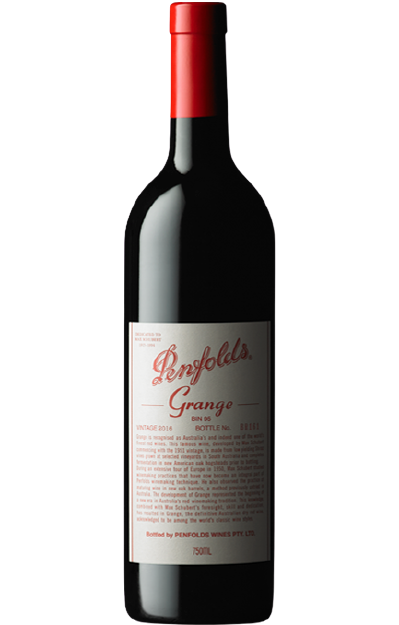 The star of the collection is the powerful and complex 2016 Grange, which immediately presents a wild bouquet that's full of fruit and umami notes. Black plums, blackberry, and liquorice mingle with toasted, savoury flavours from sesame, seaweed, and black olives. It boasts five spice character, with sweet cardamom and cinnamon, uplifted with musky sandalwood. Dark black fruits continue to further develop the as you savour this full-bodied wine, opening to reveal polished tannins, dark chocolate and mocha notes on the palate. The Grange 2016 boasts great cellaring potential, and can be enjoyed from 2022 till 2065.
Get to know the entire Penfolds 2020 collection and more via the official website.
Photos: Penfolds