We revisit the mysterious yet natural inspiration behind Patek Philippe Golden Ellipse to welcome its two new golden-jubilee models.
Look at this watch. Does it please your eyes, despite never feeling a particular inclination towards men's dress watches? Are you amazed at the appeal a seemingly simplistic circle (square?) holds?
We're here to tell you there's a perfectly logical reason for that. In fact, it's mathematical.
The Patek Philippe Golden Ellipse (Ellipse d'Or) was created based on the Golden Ratio. Its 'divine' proportion is a unique number derived from dividing a line into two parts. When you divide the longer part by the smaller part, the number is equal to the entire length divided by the longer part.
The Golden Ratio is all around us – ancient pyramids, paintings, even in faces and logos. It represents a balance and beauty that is infinitely pleasing to the eyes, even leaving you with a sense of calm.
Recommended: The Apple logo also fits the Golden Ratio
Patek Philippe Golden Ellipse celebrates 50 with new faces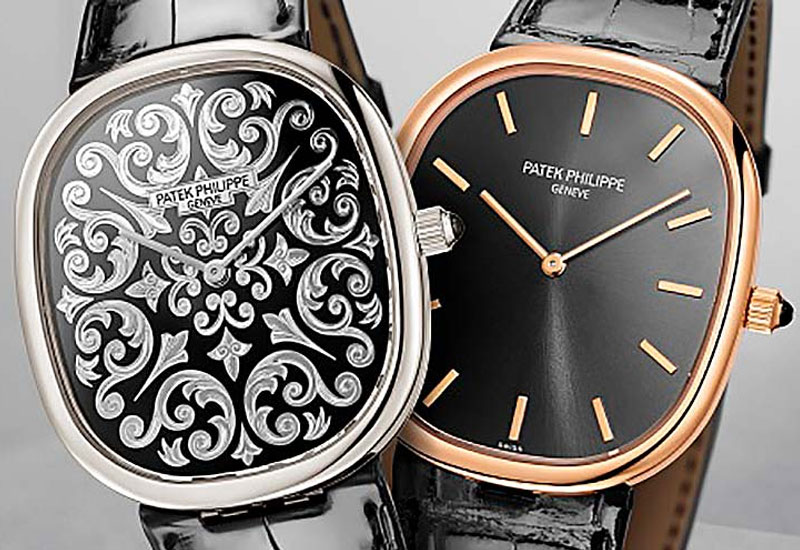 Somewhere between a circle and a shape, the dial of the Ellipse points towards its naturally odd symmetry. The rest of its dial is stripped down to 12 lines for hour markers. Perhaps this pared-back aesthetic serves as its greatest strength, a welcome treat in the sea of skeletonised movements and crowded dials.
This model is one of the watchmaker's oldest, second only to the Calatrava. Patek Philippe celebrated the Ellipse's 50th anniversary this year. Now, modern users have two new versions of this slender watch to choose from.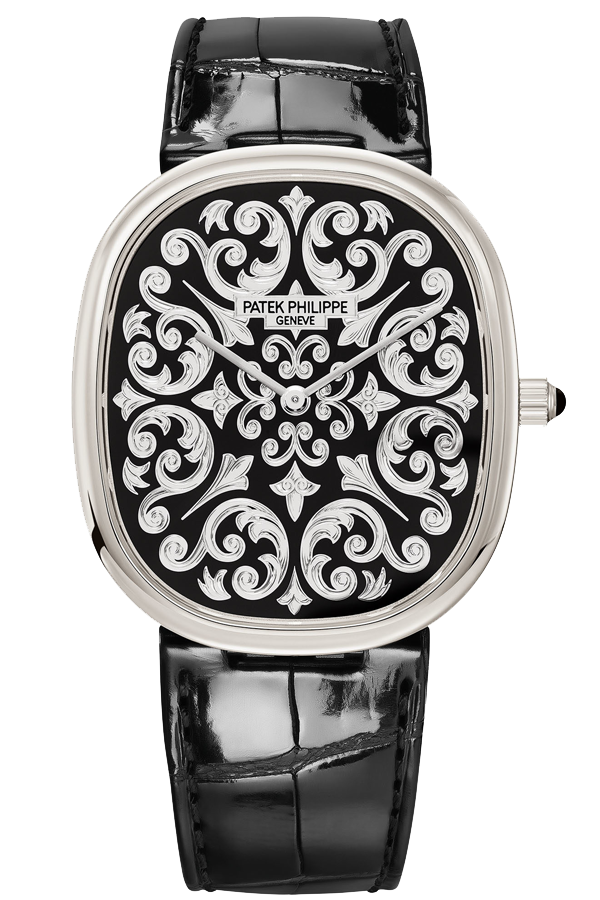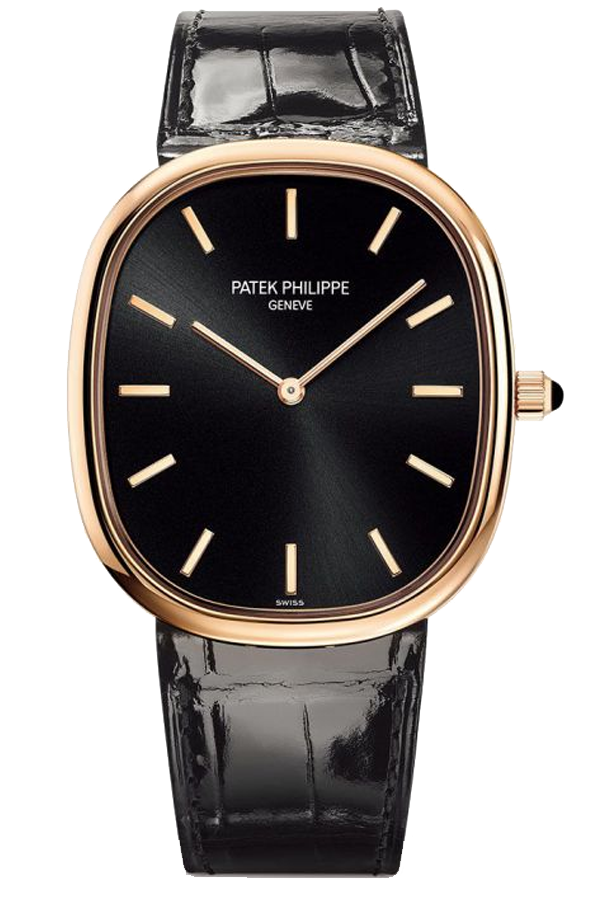 (swipe left for more)
Ref. 5738/50P-001 is a decorated vision of platinum. Patek Philippe master engravers spend hours hunched over the white gold plate, placed over a black enamel dial centred by the Calatrava cross.
Then there's the Ref. 5738/50P-001, also known as the Golden Ellipse Jumbo. It features a black dial with elegant, earthy touches of rose gold on the bezel, buckle, crown, markers, and hands.
Both cases house Patek Philippe's Caliber 240 movement, achieving a slim form that complements its elliptical design. As a dress watch, each model comes with matching cuff links. We'll continue to admire them from afar until the next chance we get to meet one of the 100.
Each watch is priced at RM 115,500.
Discover more on the official Patek Philippe website.
Related: Highlights of Patek Philippe's Rare Handcrafts 2018 exhibition
Images: Patek Philippe