Amidst an exciting succession of colours, florals and sequins, easily-misconstrued themes and controversies saw the light of day.
Alas, the dreamiest of all fashion weeks has concluded, right before the runway-packed February dawns upon us. Spring Couture 2018 saw its fair share of hits and misses, even amongst the world's most prestigious fashion houses and designers. Amidst an exciting succession of colours, florals and sequins, easily-misconstrued themes and controversies saw the light of day.
Nonetheless, here's a look at some highlights from last week's haute couture runways.
Armani Prive's watercolour "Clouds"
To be honest, there was little to no association between Giorgio Armani's "Clouds" theme (which he says was his inspiration) and the resulting collection. If it was named "Watercolours", however, we would have clearly drawn the connection, given the splash of colours gently swirling into each other on the tops and dresses.
Starting off the show was a series of suits and trousers, followed by playful minidresses and tunics paired with bubbled skirts or shorts, before concluding with longer evening gowns (accompanied by dark velvet tuxedos for men's).
Chanel's French garden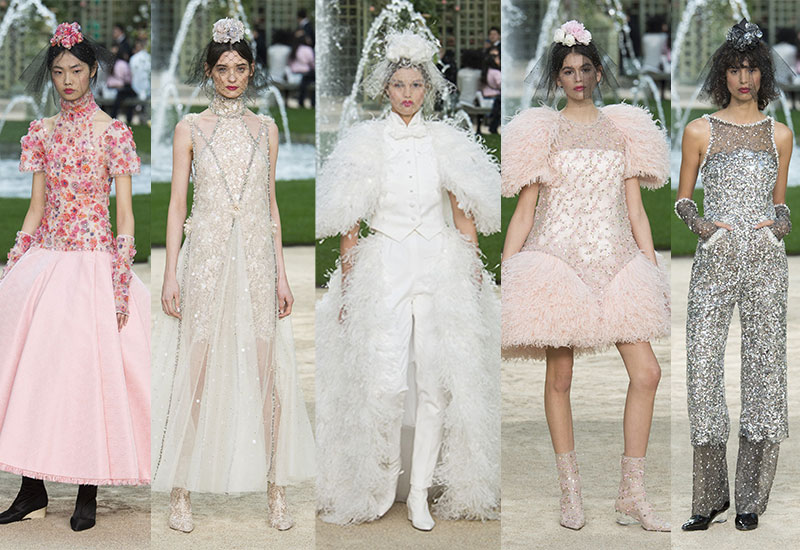 One would not have expected Chanel's haute couture show to go down the way it did for Spring 2018, considering the past few presentations. No fancy rocket ship, Eiffel replica or cascading waterfalls taking over the Grand Palais this time; simply a gracefully set Parisian garden with gravel paths and a fountain as the centrepiece. Perhaps it was the fresh shift that warranted the spotlight on the collection, which exuded a breath of spring with its string of florals.
Multiple shades of pink and beige pastels made up most of the collection's palette, with the occasional solid black, blue and green. Besides the usual tweed, Karl worked with lace and chiffon to complement feminine floral prints, as well as sequins for eveningwear.
Givenchy's brand of modern femininity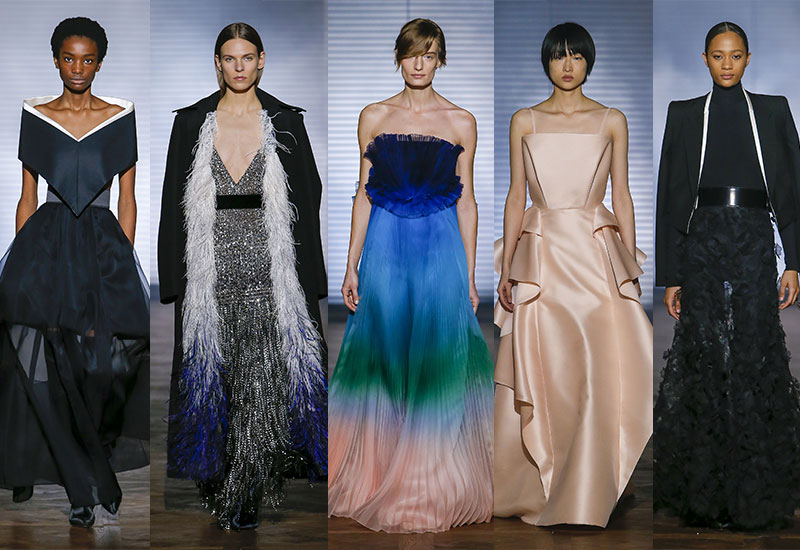 Clare Waight Keller's debut collection for Givenchy couldn't have been at a more appropriate time. While other houses take heat from critics, Keller played it safe – and we mean it in the best way. As movements like #MeToo and Time's Up call attention to women's rights and equality, Keller reacts by redefining the modern woman's wardrobe.
Structured tailoring and architectural silhouettes predominated the collection, while feathered pieces and tiers of ruffles projected a graceful charm. Sophistication's the word – a delicate balance between form and detail. Congratulations, Keller!
Valentino's va-va-voom volumes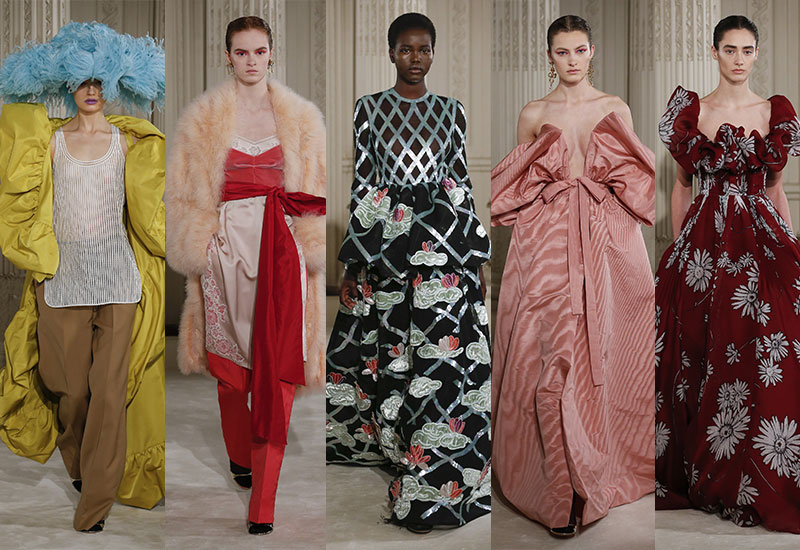 Three words we'd use to describe Valentino's latest haute couture collection: Colours, florals and volumes. Seems like Pierpaolo Piccioli chose the path of experimentation with clashing colours, atypical silhouettes and a wide mix of flower prints.
Daywear consisted of puffy-sleeve blouses, oversized coats, baggy trousers and flamboyant dresses; while eveningwear offered unique twists on classic, bottom-heavy ball gowns. Though perplexing at first, the theme remained consistent throughout, earning its own merit.
Zuhair Murad's controversial statement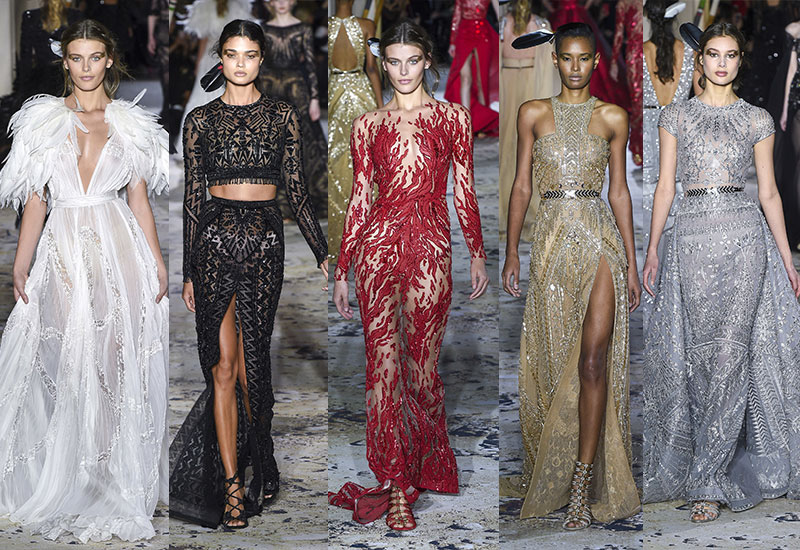 Not long after Zuhair Murad posted photos of its couture collection on Instagram, it received backlash for "cultural appropriation". Feather headpieces and teepee designs signalling Native American culture were the main subjects of scrutiny, though the Lebanese designer attributes the references as "an homage and respect to the people who left us a very beautiful heritage of art, craftsmanship, and design."
Controversies aside, the collection stayed true to the brand's personality of intricate embroidery and tailoring. While some looks overplayed feathers to reflect the "Indian Summer" theme (hence the accusation of appropriation), others, mostly eveningwear, included exquisitely embroidered gowns that will likely turn heads on the red carpet.
Images: Courtesy of respective brands