Streetwear has been the buzzword in luxury for several seasons now and it's not dying out anytime soon. Its influence is perhaps most evident in the footwear scene (think Air Diors and Prada-fied Adidas Superstars), but there's no shortage of ready-to-wear capsules sharing a designer and streetwear label's logos or signature designs too.
The latest to join the bandwagon is London skateboard brand Palace and Italian fashion house Moschino. The former hip hop cult label has been on a roll where partnerships are concerned, but this latest collab is the most surprising, the most luxurious and, oddly, the most apt yet.
Where Palace started out making tongue-in-cheek T-shirts that deliberately riffed off Chanel and Versace logos, Moschino has also earned a reputation for irreverent designs knocking off McDonald's, Coca-Cola and the like. Talk about a match made in meme heaven.
Naturally, the collab underscores both brands' satirical sense of humour through a limited collection of ready-to-wear, accessories and skate hardware. There's a shearling jacket with a "hug me" phrase accompanied by hand prints; a luxe puffer jacket splashed with cheerful clouds; and a leather milk carton bag among the highlights.
Wild colours, prints, graphics and logomania furnish the other witty knits, shirts, hoodies, T-shirts and denim pieces. The loud, lighthearted aesthetic continues on to the accessories, which includes caps, bucket hats, scarves, bags and skateboards.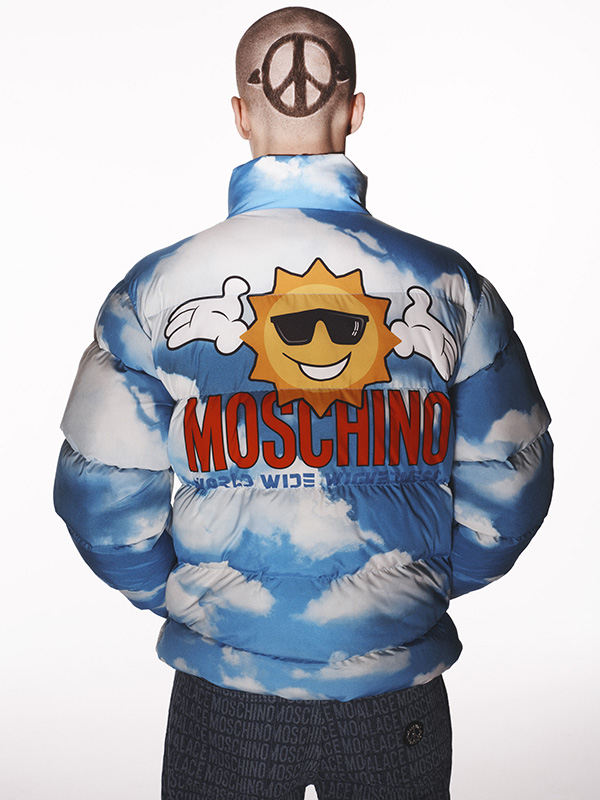 "Moschino is one of our favourite brands of all time: chic, sexy, innovative and properly funny. Working with them has been a full-blown dream scenario for us and we are still buzzing on it," Palace said in the press release.
"I was happy to collaborate with my long-time pals at Palace to create this collection full of peace, love and hugs," chimed Jeremy Scott, creative director of Moschino.
To bring the collection to life, Palace worked with British photographer David Sims for a series of campaign imagery. Discover the highlights of the collection in the gallery below.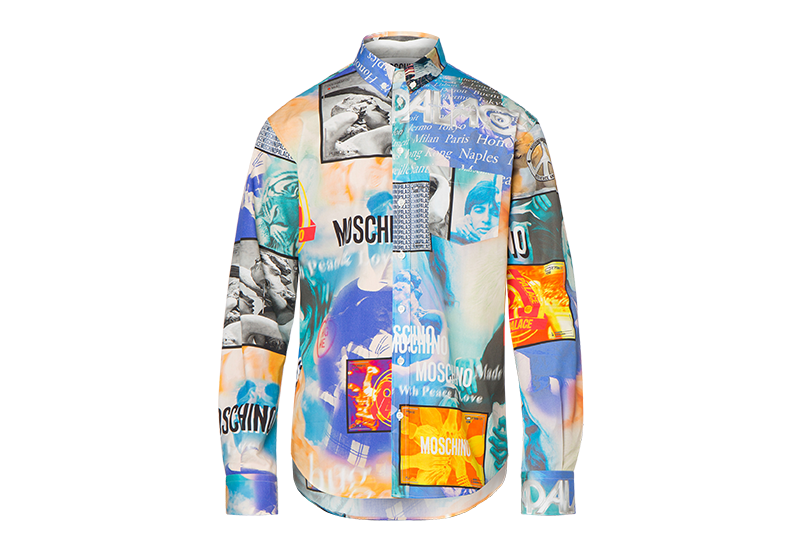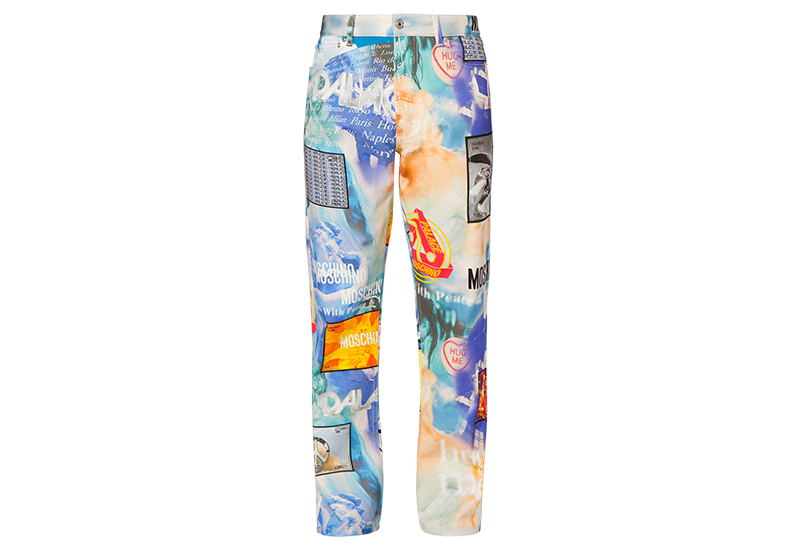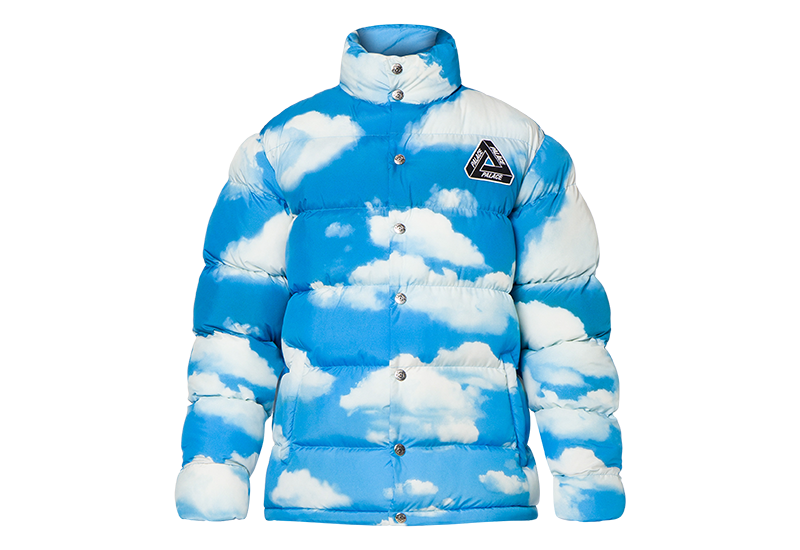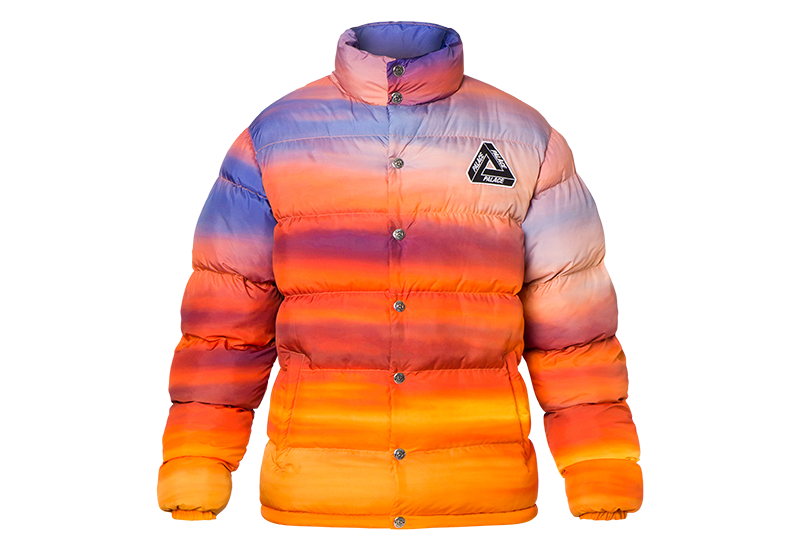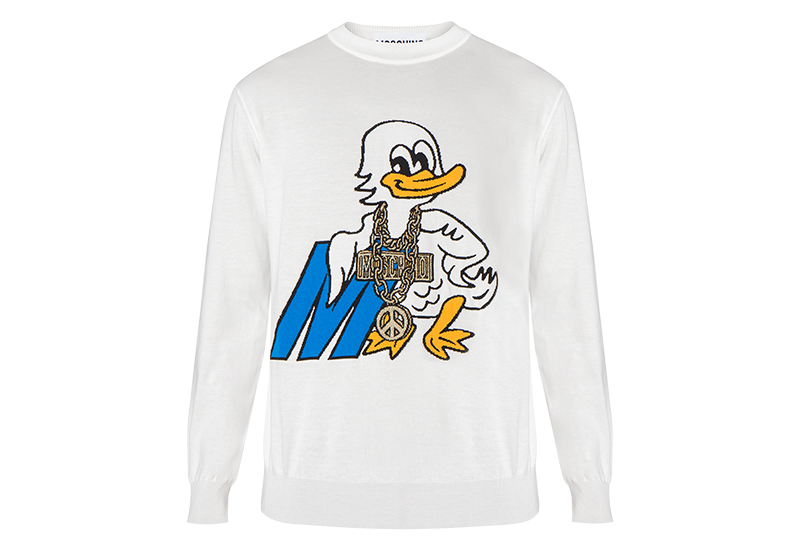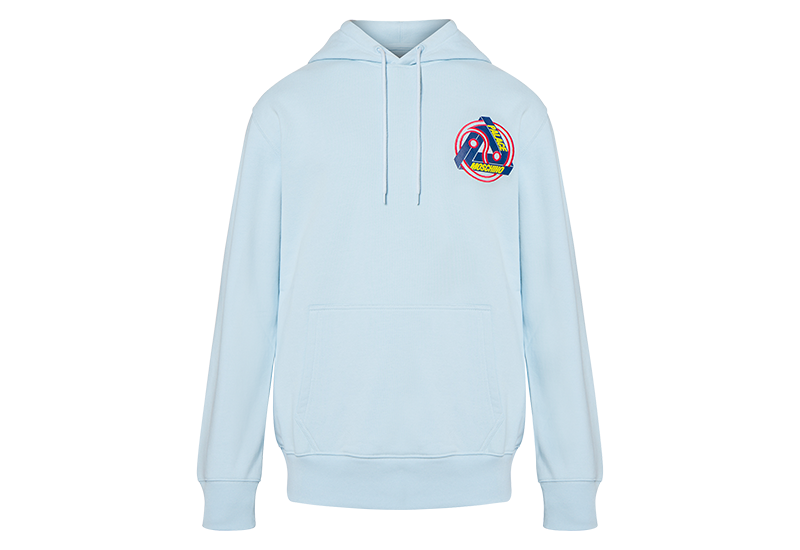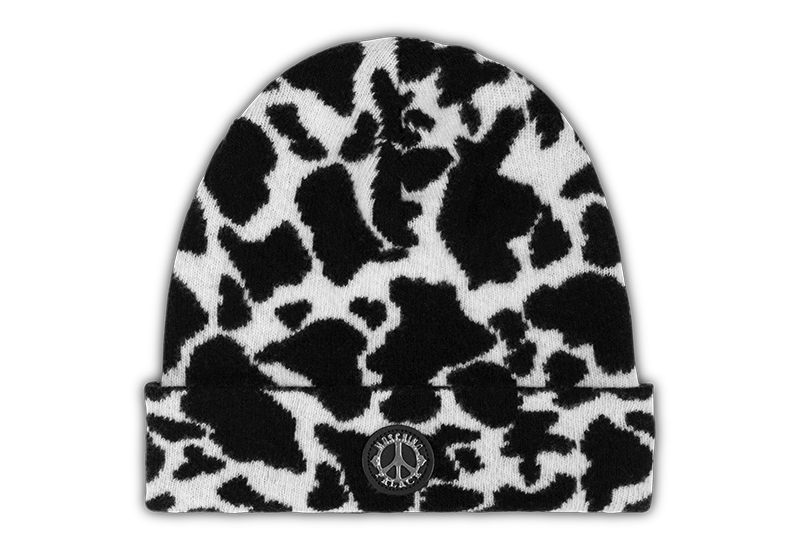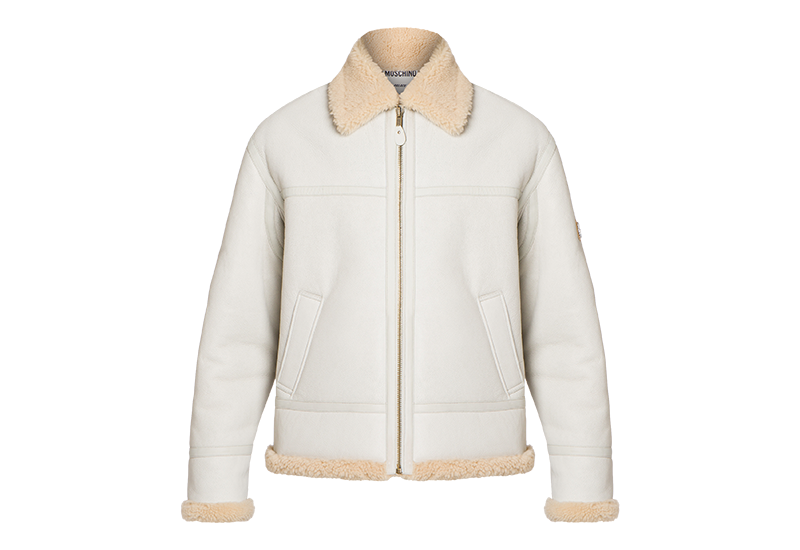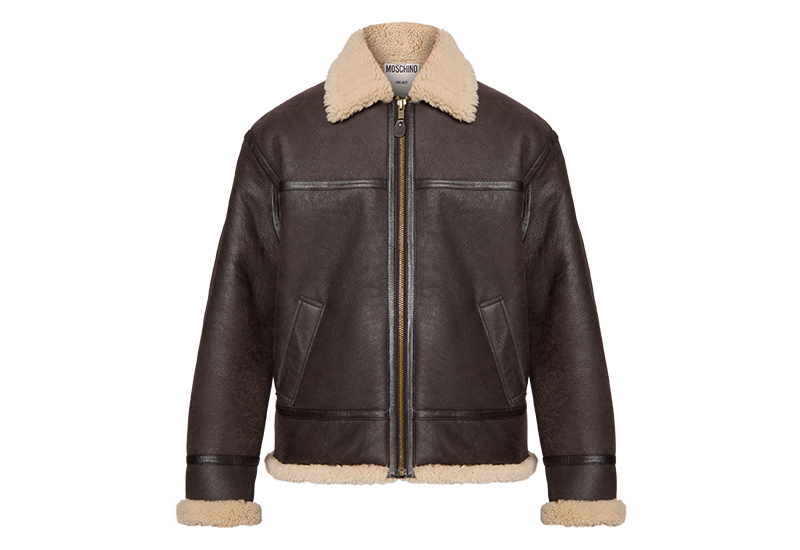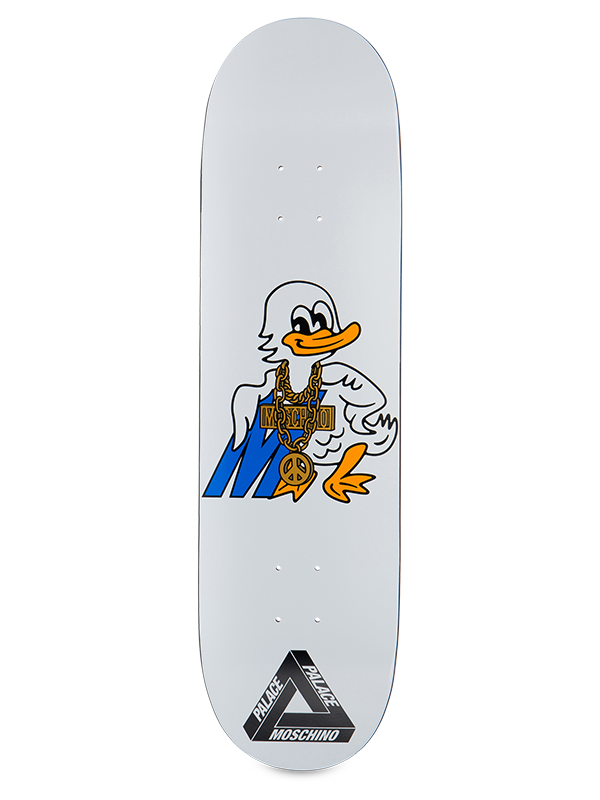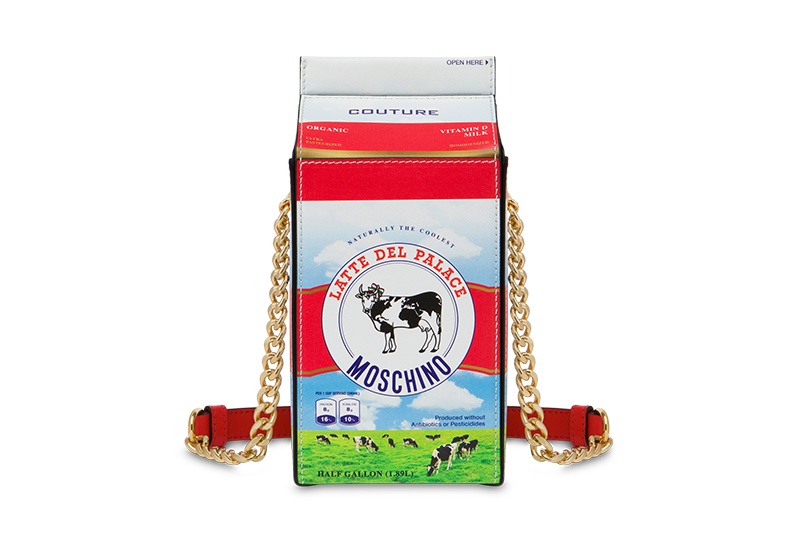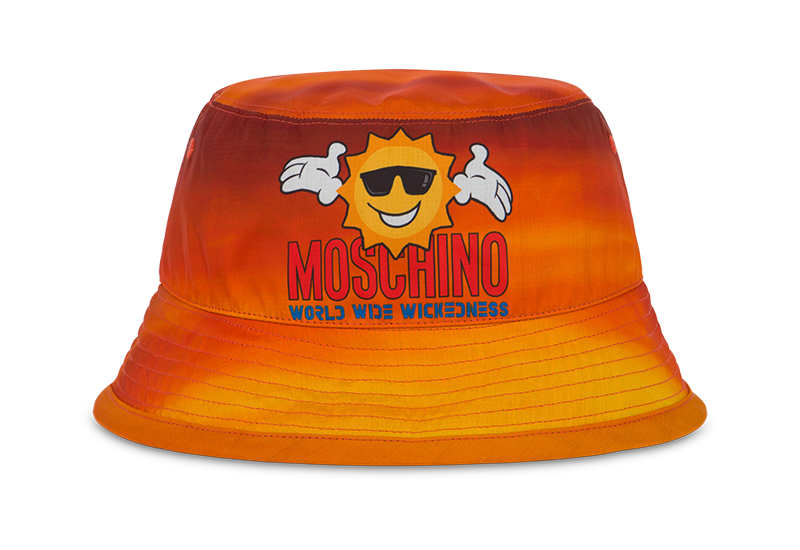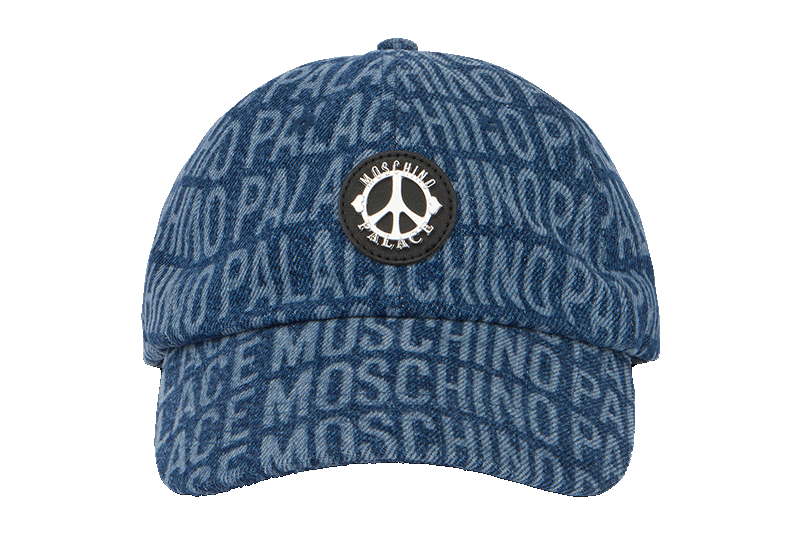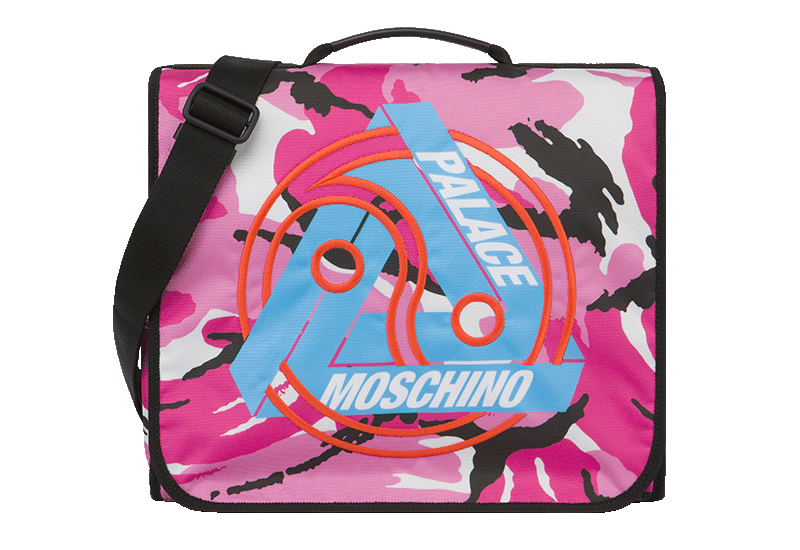 (swipe left for more)
The Palace X Moschino collection will be available from Friday, November 20th in Palace and Moschino stores worldwide as well as online via palaceskateboards.com and moschino.com.
Product images courtesy of Palace and Moschino
Featured image: Palace/David Sims