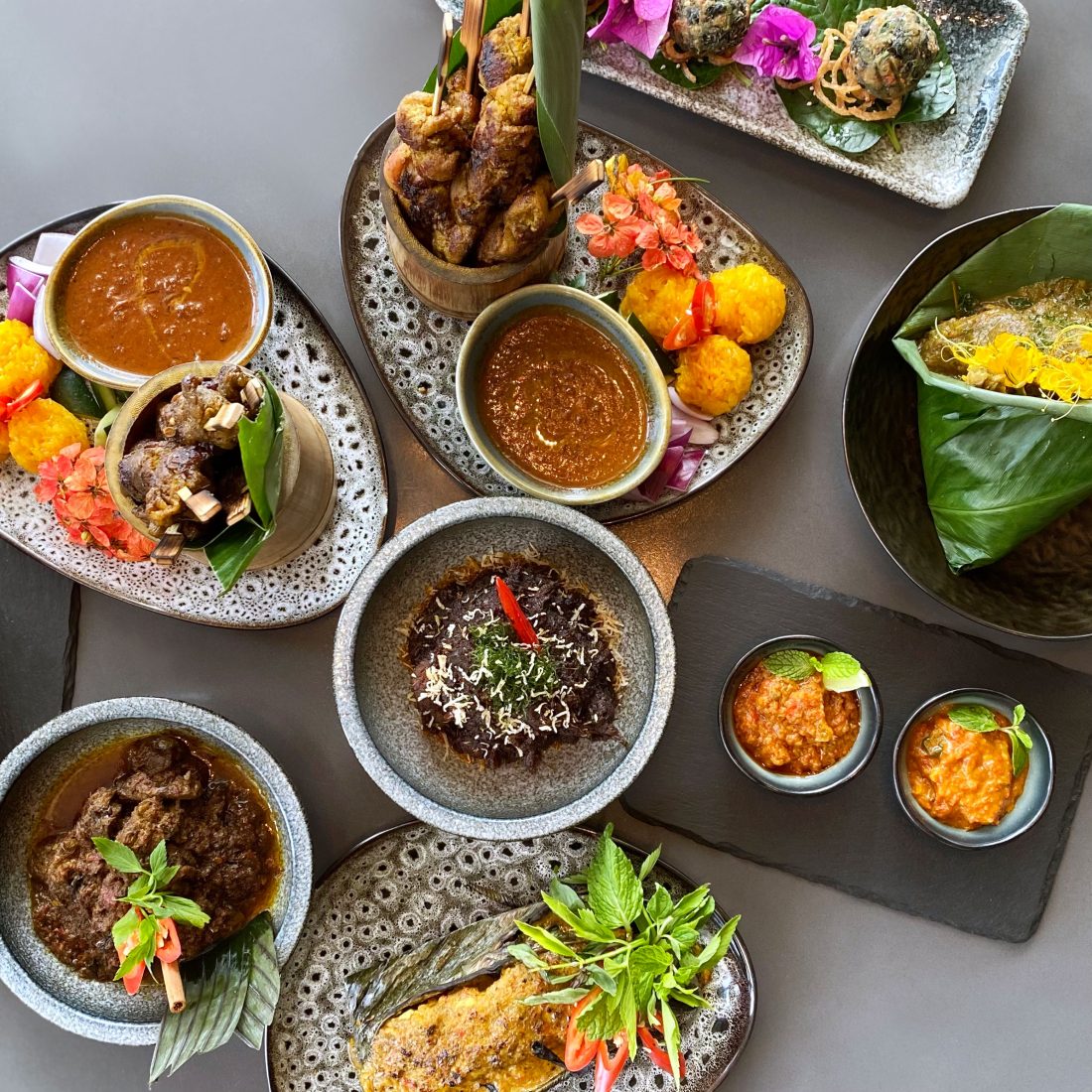 Flock, the vibrant all-day dining restaurant at W KL has some news up its sleeves. It is elevating its spin on its signature Australian cuisine spotlighting fresh, local and sustainable produce with a kitchen takeover by Open House KLCC, bringing together two powerhouses in the local food movement.
In this first collaboration between Flock and Open House, they are serving up Open House's progressive approach in bringing back forgotten recipes of the yesteryears in a menu available for one night only on 18 March 2021 called 'Recipes from Our Mother's Kitchen'. Expect traditional recipes featuring jungle-foraged ingredients for a taste and visual feasting experience.
Start off the evening in high spirits with cocktails like the Ketayap Colada that is concocted from rum and ketayap mix, while the Pandan Indah brings together gin, pandan vermouth and bitters. The local tuak rice wine also makes an appearance in the Rentap, mixed with Mezcal, aperol and citrus juice.
On the food end, expect a confluence of flavours like deep-fried spinach pakora and chicken beef satay for starters, beef rendang minang, pais barramundi and rendang hitam vegetables for mains, all with the option to be had with steamed Kulim rice complete with sambal temu pauh, sambal tempoyak, kulat kukur and sambal isi rong. There's more to be discovered in a carefully curated menu of truly local ingredients and influences.
For a sweet end, wrap things up with the reinvented bubur chacha, made with taro semifreddo, coconut espuma and soil, dehydrated sweet potato chips, black eye pea gel and sago pearls.
This dinner is available for one night only on from 7-10pm on 18 March 2021 and is priced at RM198 nett per person for food and free-flow non-alcoholic beverages. Additional charges are applicable for alcohol packages.
For more information or to make your reservation, contact +6012 347 9088.