A drive up the scenic route to Ipoh instilled a newfound appreciation for these four BMW hybrid models.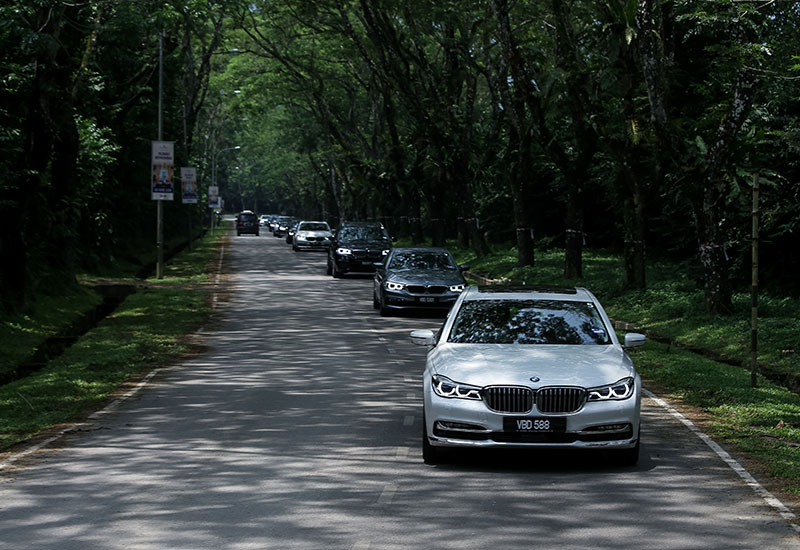 Out on the long and often winding roads snaking out of the city, the luxury of driving pleasure waits patiently like an old friend. It's here that true character is put to the test – not just of that of us travelers, but also the vehicles we trust for long hauls.
So you understand why we couldn't pass up a chance to explore four different models on the BMW iPerformance Drive. Over the course of two days, we got behind the wheels to discover hybrid driving on the road to and from Ipoh.
Each hybrid model we drove was fitted with a 2.0-litre BMW TwinPower Turbo 4-cylinder petrol engine, 8-speed Steptronic automatic transmission, and the basic parking and driving assistants to ease the journey ahead.
BMW Connected Drive services allow you to place emergency calls, as well as engage concierge and eDrive services. Though we didn't extensively utilise the entertainment or infotainment systems, they were simple enough for a first-timer to discover.
BMW 330e M Sport
Kuala Lumpur Performing Arts Centre (KLPAC) to Templer Park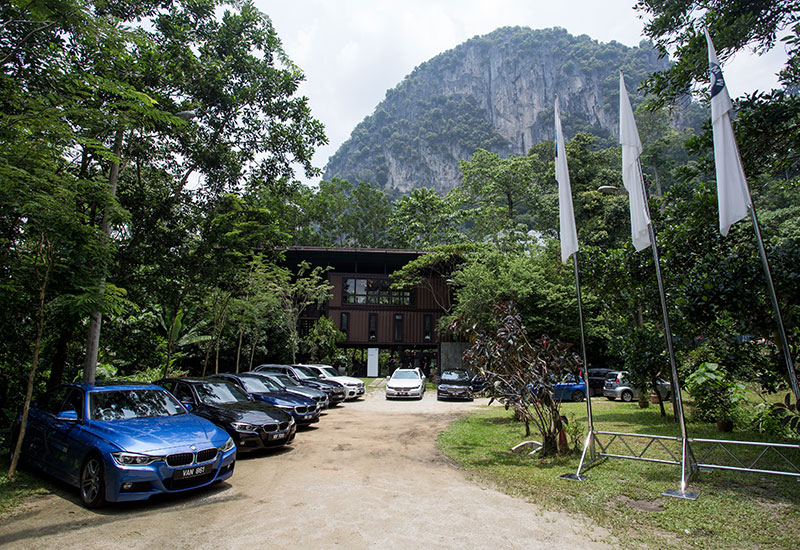 Templer Park
Templer Park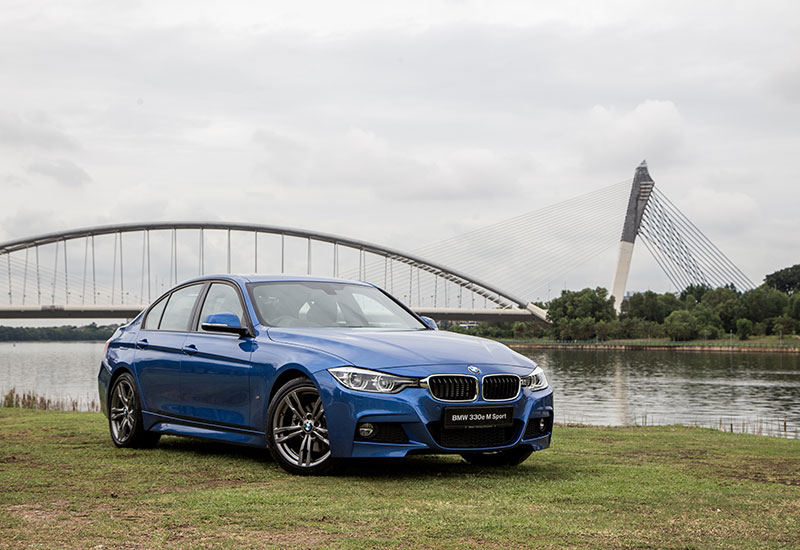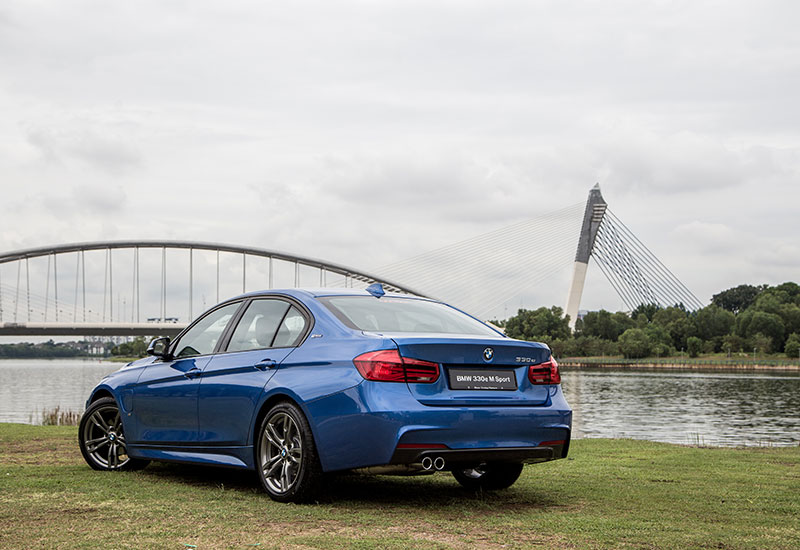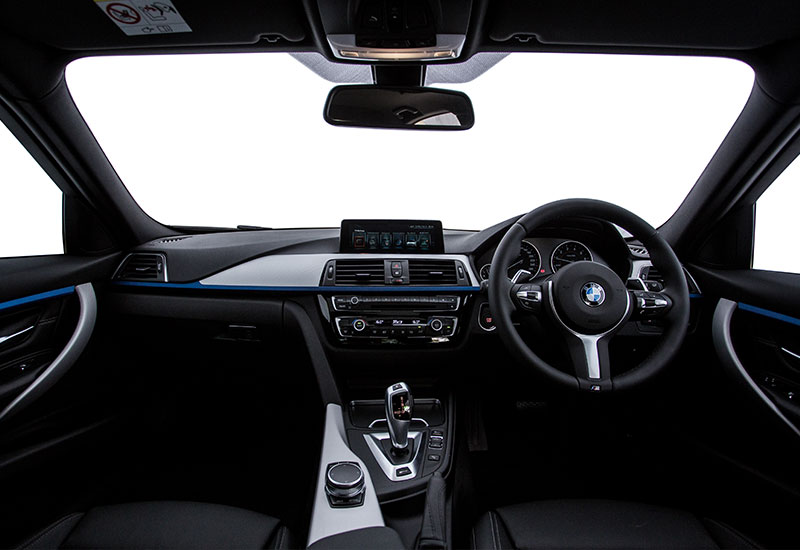 (swipe left for more)
For its size (it's the only one of this line-up sporting 18-inch wheels) and general joy of handling, we're dubbing this one the city slicker – that also holds its own as you head to the fringes, and beyond. The 330e churns out 252 hp with 420 Nm peak torque, backed by a 65 Kw-electric motor with maximum torque of 250 Nm. It goes 0-100 km/h in 6.1 seconds, with a top speed of 225 km/h.
We particularly enjoyed the look and feel of the sporty exterior (M Sport suspension and M Aerodynamics package included), matched with a cool, dark interior. Sports seats coupled with variable sports steering, and sunblinds on the rear window add an edgy touch sure to appeal to the younger market segment.
Compared to the other models we drove, it's fuel economy is bested only slightly by the BMW 530e.
BMW 330e M Sport is priced at RM 258,800.
BMW 530e Sport
Templer Park to Leaning Tower of Teluk Intan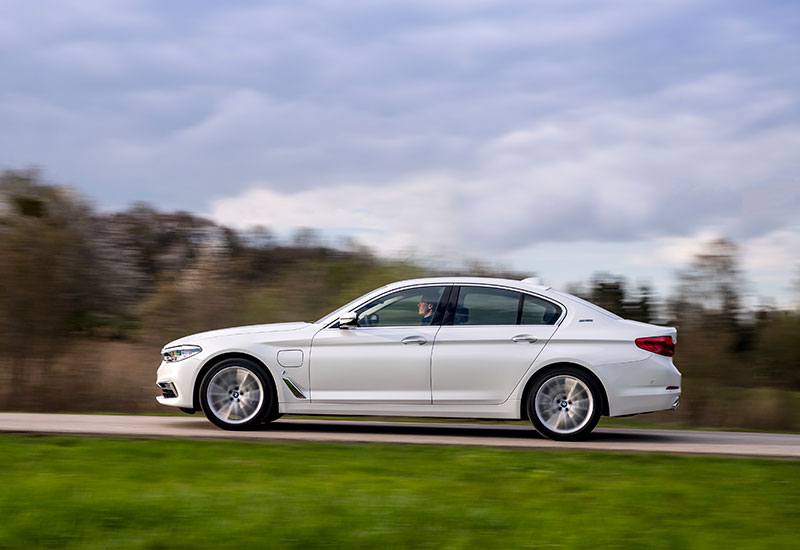 (swipe left for more)
Heading towards Teluk Intan brought us along narrower rural roads, where we faced the occasional pothole or sharp hump. When you're driving the first ever 5-series eDrive, though, these are minor issues. So was the rain that pattered down as we neared this northern landmark.
Easy on the eyes and silently smooth on the road, the 530e Sport delivers 184 hp and attains maximum torque of 290 Nm. For its 83-kw electric motor, max torque is 250 Nm. At its best, this 5-series achieves a 235 km/h top speed and 6.2-second century sprint.
The interior welcomes you into a lush embrace, highlighted by high-gloss trim finishers and sport leather steering wheel. Electronically-adjustable sport seats complete the optimal functional set-up.
Effortless driving is matched with minimal fuel consumption, for a well-balanced hybrid package priced at RM 343,800.
You might also like: Testdriving the BMW 530i M Sport
BMW 740Le xDrive
Leaning Tower of Teluk Intan to Weil Hotel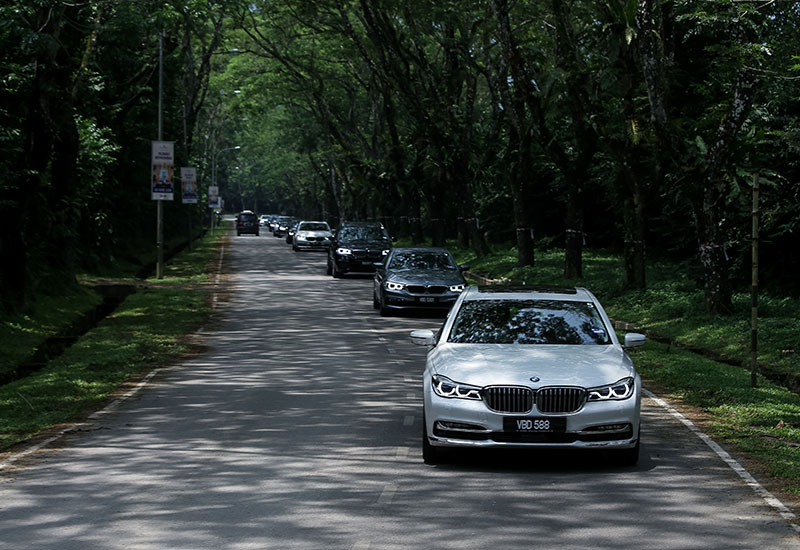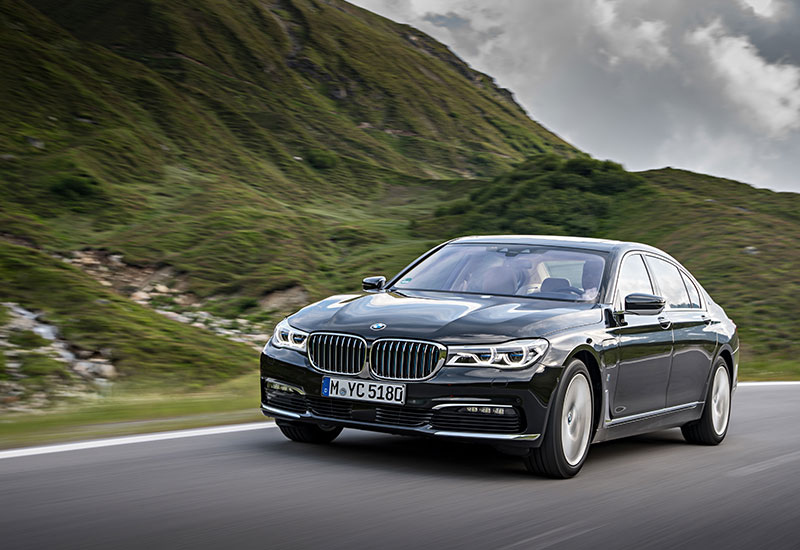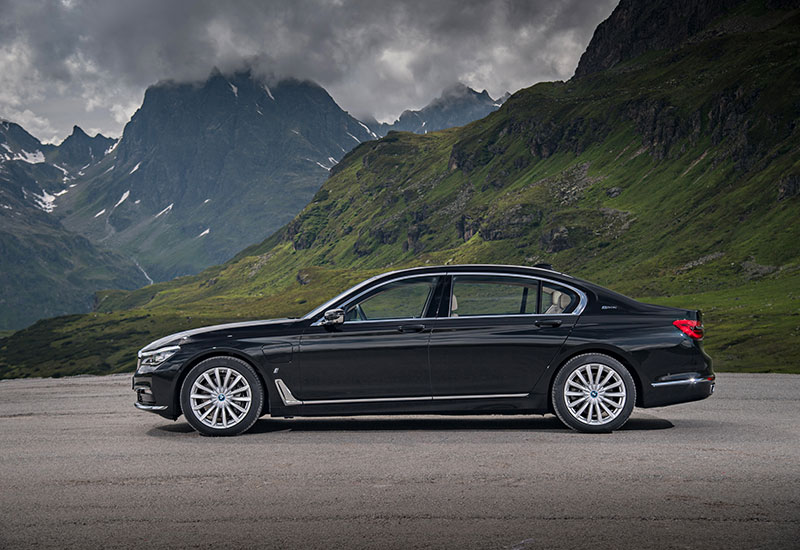 (swipe left for more)
BMW recently officiated new charging stations at Weil Hotel, our final destination for the day and shelter for the night. The blow of driving into city traffic again was undoubtedly cushioned by this 7-series hybrid – a model designed for the chauffeured as much as the chauffeur.
Chrome accents decorate the grille, tailpipe and front strut. Adaptive BMW Laserlight emits light for up to 600 m. But the true magic of this car is weaved in its interior fittings; its fine-wood interior trim and comfort seats with lumbar support in front, and massage options at the back. It's in the small but amazing details – a panoramic glass roof literally acting as a Sky Lounge, and hand gestures to quickly and simply interact with the infotainment system.
With a 258-hp output and 400 Nm peak torque, BMW 740Le demands attention with silent power. It achieves 0-100 km/h in 5.3 seconds.
While the previous two models were fitted with rear-view cameras, the BMW 740Le and X5 come with a more complete surround view. On top of that, they offer acoustic-and-visually-supported Park Distance Control at the front and rear, as well as heads-up display.
BMW 740Le is priced at RM598,800.
BMW X5 xDrive40e M Sport
Tian Siang Premium Auto, Ipoh to KLPAC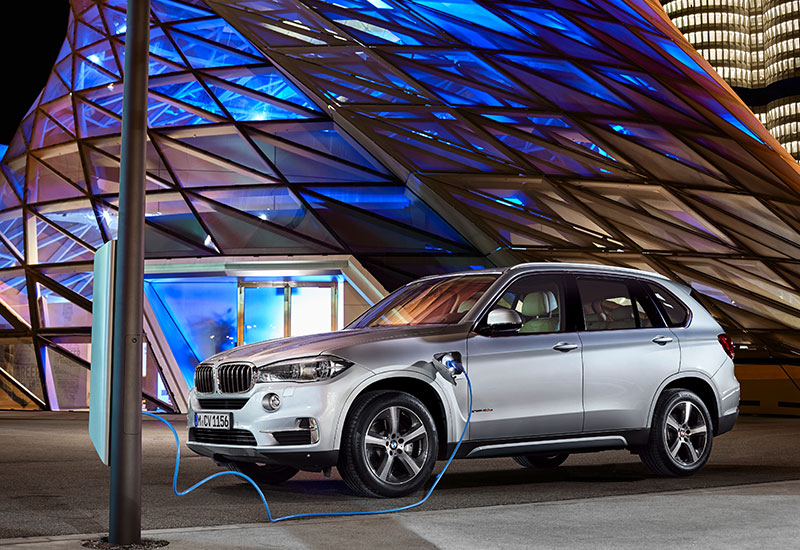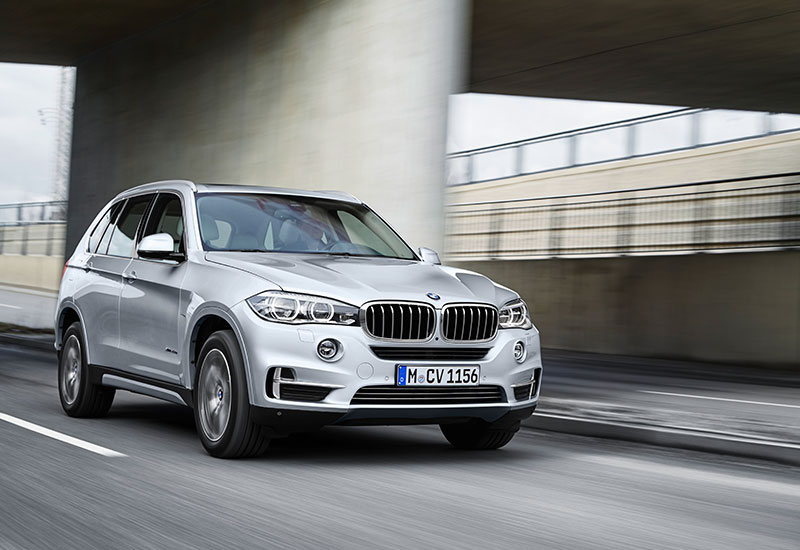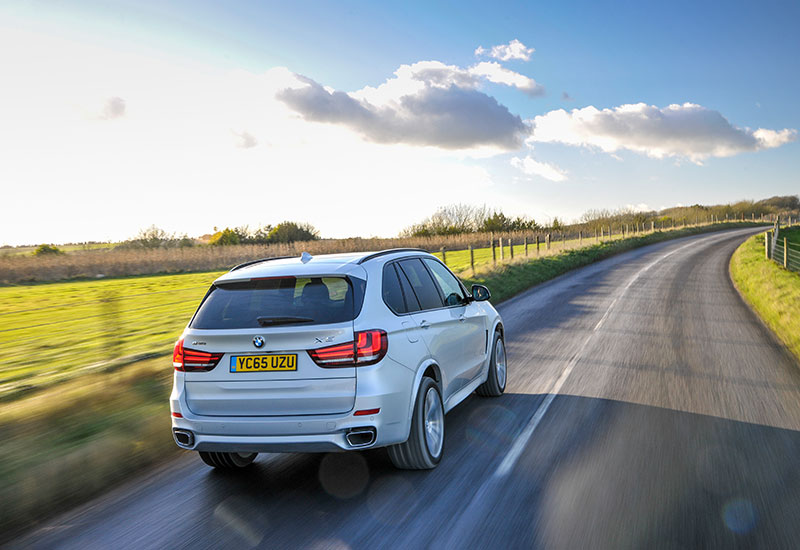 (swipe left for more)
BMW Malaysia was actually keeping an eye on our performance through energy efficiency reports. That's the purpose of a hybrid vehicle, after all – but that doesn't mean compromising its natural identity.
Case in point: our ride back to KL, the BMW X5. With 210 km/h top speed and 6.8-second century sprint, it sure performs and handles like a solid SUV. The drive is a little bumpier, but we guess that's down to preference and circumstance. Specifically, why you need all that extra space.
Inside, this imposing high-roller boasts M Leather Steering Wheel with gearshift paddles, along with sport seats. Heat-insulated glass and rear roller sunblinds keep things cool.
Sheer driving pleasure is defined by the entirety what these four models have to offer. The X5 just happened to also have Harman Kardon surround sound system for this very reason.
BMW X5 retails for RM 388,800.
Recommended for you: BMW X7, the SUV to rival Range Rover
*All prices listed are inclusive of insurance, with BMW Group Malaysia's latest 5 Years Unlimited Mileage Warranty, Free Scheduled Service Porgram and BMW Tyre Warranty Programme.
To explore further, visit BMW Malaysia's official website.
Images: BMW Malaysia