What happens when Nobu KL meets Nobu London? Nobu style ice kacang, apparently.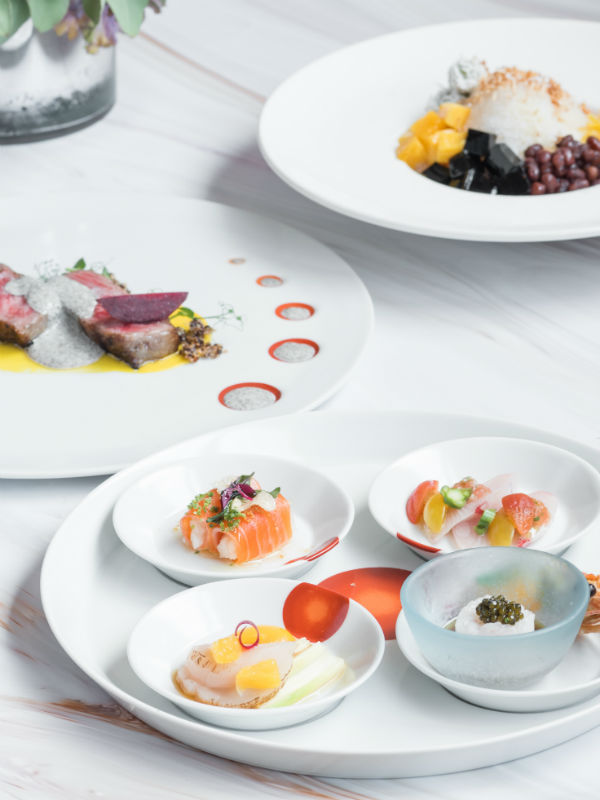 Four chefs from Nobu London and Nobu Kuala Lumpur have come together to curate a limited-time menu. We got a taste of Nobu Crossing Borders courtesy of Chef Mark Edwards and Chef Hideki Maeda from Nobu London & Nobu Berkeley ST, as well as Chef Philip Leong and Chef Micheole 'Chico' Anung Dator of Nobu KL.
The seven-course Omakase menu sees the skills and insights of four chefs amalgamated on a single, special menu. Chef Leong tells that it has been in the works for three months, with Chef Edwards adding, "We have our signature dishes but the great thing about Nobu is we incorporate the ingredients wherever we are in the world. Our foods lends itself to different types of cuisines – it's basically clean, fresh, simple derivations."
This collaboration is particlarly nostalgic for Chef Leong, who trained under Chefs Edwards and Maeda earlier in his career. As the only Malaysian on the team, Chef Leong willingly plays tour guide to the others. They describe the rich selection of fresh ingredients at local markets, Chef Edwards explaining how it's almost impossible to recreate dishes with coconut milk back in London.
We're started off with a sushi bar moriawase selection courtesy of Chef Dator, new Sushi Head Chef at Nobu KL. He brings with him influences of Malibu, where he spent his first 5 years at Nobu. This led to classic Nobu cups, followed by: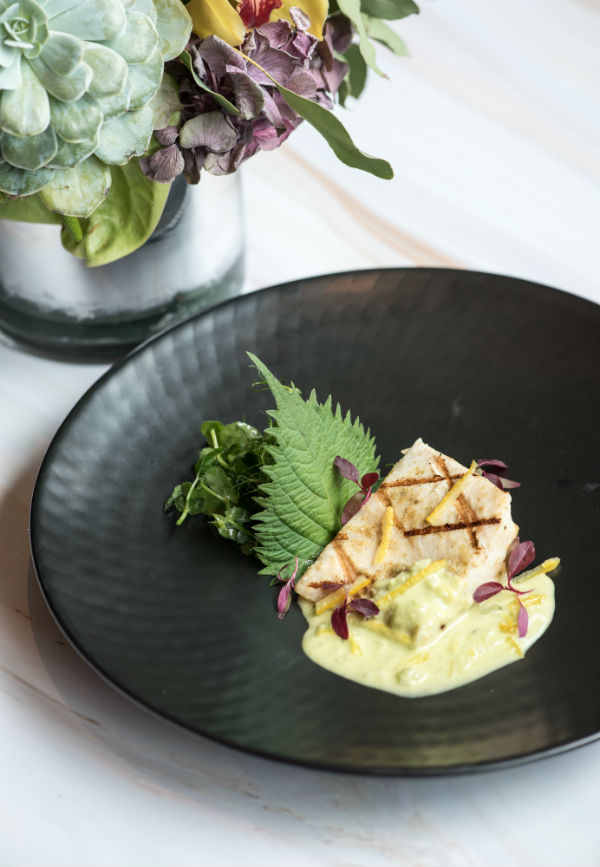 Hiramasa confit with yuzu wasabi salsa
Hiramasa confit with yuzu wasabi salsa
This soft but firm Kingfish is given a lightly smoky finish on the grill, complementing addictive, citrus-forward yuzu wasabi salsa. "The locals like a little bit of a spicy kick," Chef T explains the hint of wasabi. It's subtle, but pronounced.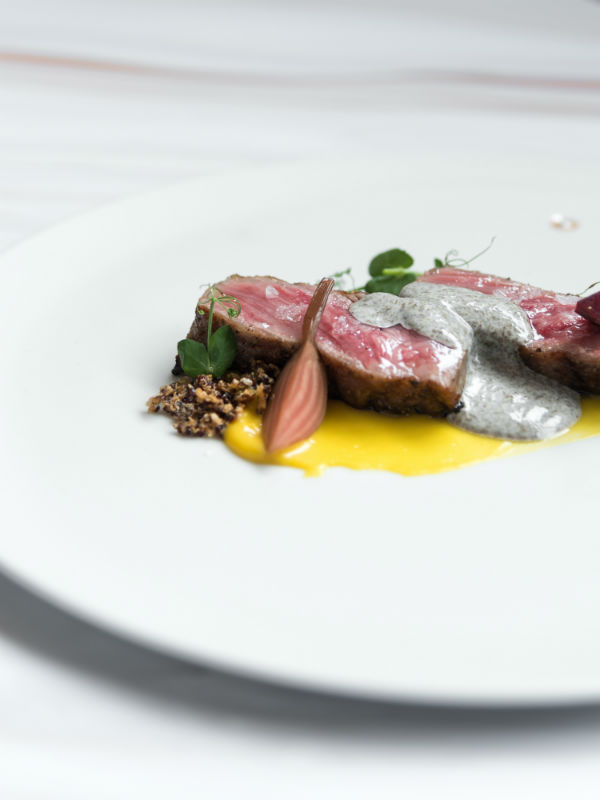 Smoked wagyu with yuba cream
Smoked wagyu with yuba cream
Two brilliantly-marbled cuts of smoked wagyu are served on a bed of delightful pumpkin puree, which also lends the dish a pop of colour. On top is a thick yuba (tofu skin) cream that lends a soy undertone to mellow out the game. Nobu is also running a yuba menu, and this dish would be an interesting entry point.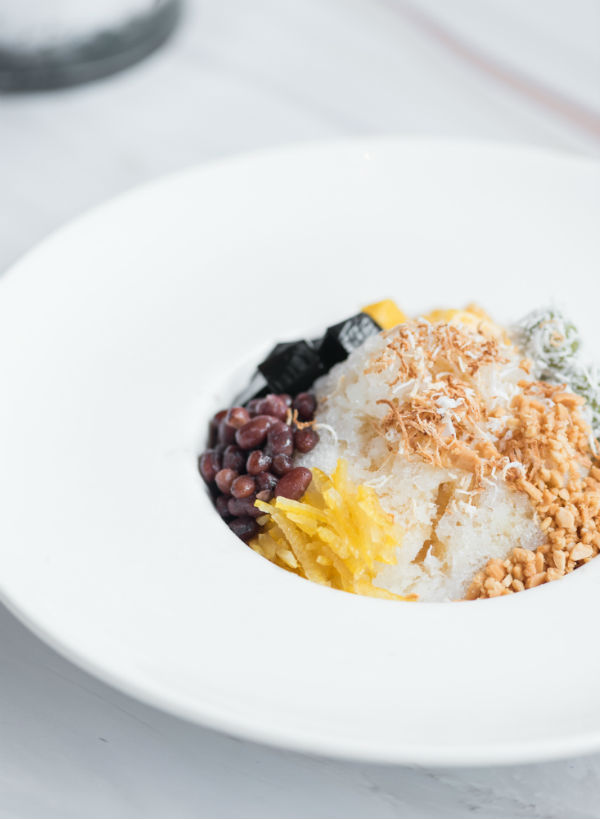 Nobu style ice kacang
Nobu style ice kacang
Perhaps the greatest representation of Nobu-style's adaptability is this ice kacang dessert. Yuzu Calpico shaved ice base is drenched in a generous portion of coconut milk, topped with red bean, coconut flakes, seaweed jelly, mochi, peanuts and diced mangoes. While ice kacang interpretations are far from scarce, this one is executed well enough to gain our recommendation. It captures the essence of Nobu's Japanese soul while forming character of its own.
(swipe left for more)
Nobu Crossing Borders is only available until September 30, so make your reservations now at 03 2164 5084. The experience is priced at RM650++ per person, complete with Osusume specials from RM55++. 
Images: Nobu Kuala Lumpur