Fall is here and it's the perfect excuse to fall in love with these new scents as well as with your special someone.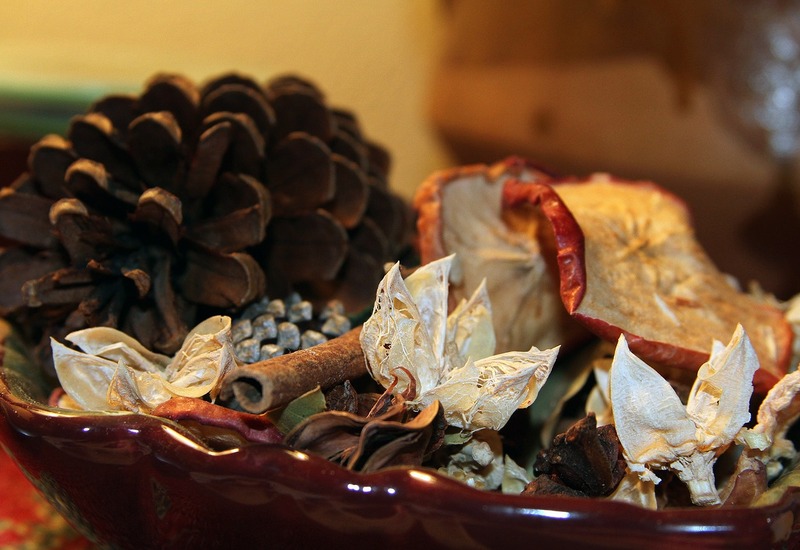 It's the time of year in the Northern Hemisphere when scarves are aplenty and pumpkin spiced lattes litter the counter tops of Starbucks outlets everywhere. While the warmth of summer wanes and leaves begin to turn, there's no reason to stop the floral festivities – we only need to don some new fragrances for fall.
We've rounded up 5 new fragrance releases that retain some fresh and floral fun from earlier seasons, while adding some depth and character into the mix. Much like falling in love, these fragrances are a unique blend of delicate and intense, enveloping without overwhelming.
If you are on the lookout for some new scents to fall in love with this fall, then we are here for you.
Gucci's Mémoire d'une Odeur, Eau de Parfum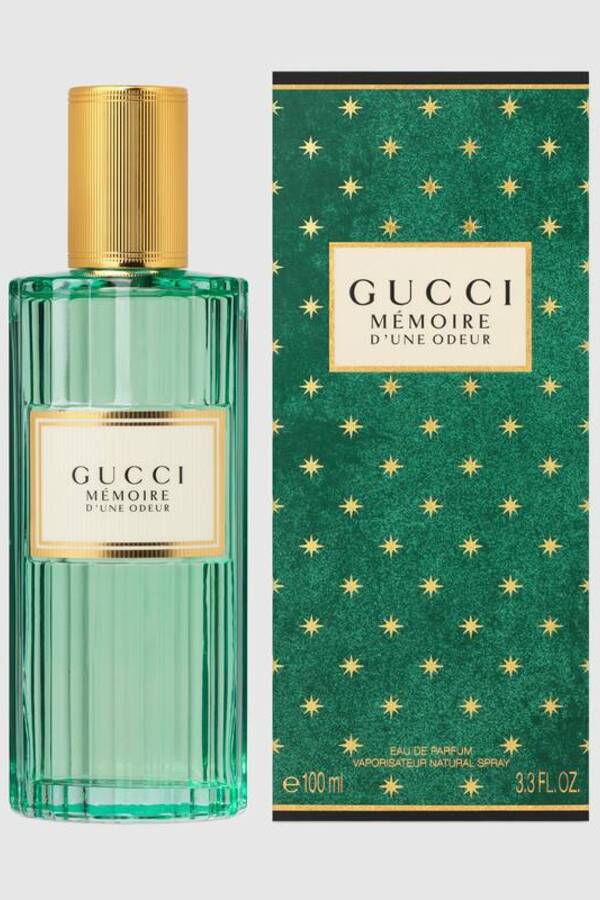 This new fragrance by Gucci is not gender biased, but loves all. With top notes of Roman Chamomile Mémoire d'une Odeur establishes a new olfactory scent of Mineral Aromatic. The Roman Chamomile blends with notes of Indian Coral Jasmine Nature Print, a note which is exclusive to Gucci, exuding a more intense aroma at night. Musks give this fragrance its depth, while Cedarwood and Sandalwood give it intensity.  This scent was blended by master perfumer Alberto Morillas, under Alessandro Michele's creative vision. The scent's packaging is a throwback to Gucci perfumes from the 90s, with a green glass column and gold-toned cap. Gucci's Mémoire d'une Odeur is available in 60ml and 100ml bottles. W gucci.com
Lancome's Idôle Eau de Parfum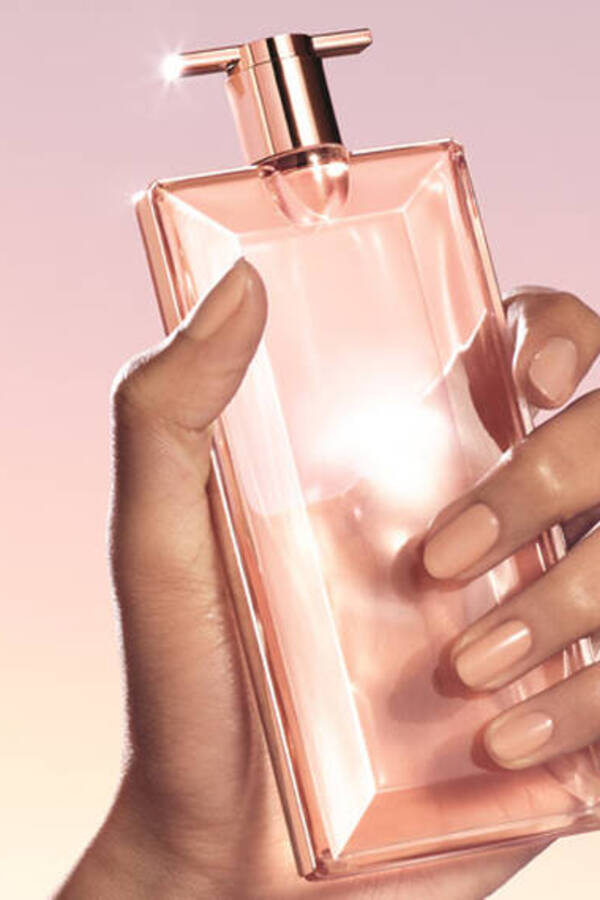 Lancome's newest scent is a delicate but long lasting fragrance, exuding aromas of rose petals with the sustainably sourced Rose Accord. The addition of Oil of Jasmine Absolutes acts as a gentle but alluring accompaniment to this pure scent. A unique blend of powerful and beautiful, the Idôle draws one in without being overwhelming and is perfect for the transition period between summer and fall. Sensual yet pure, this perfume is perfect to fall in love with (and to fall in love to) this fall. With notes of Jasmine, Rose, and Chypre Accord, this effortlessly natural scent is the epitome of femininity. Idôle's ultra-slim bottle fits seamlessly in the hand, giving it an effortless yet sleek look. The Idôle comes if sizes of 25ml, 50ml and 75 ml. W lancome.co.uk
Estée Lauder's Beautiful Belle Love Eau de Parfum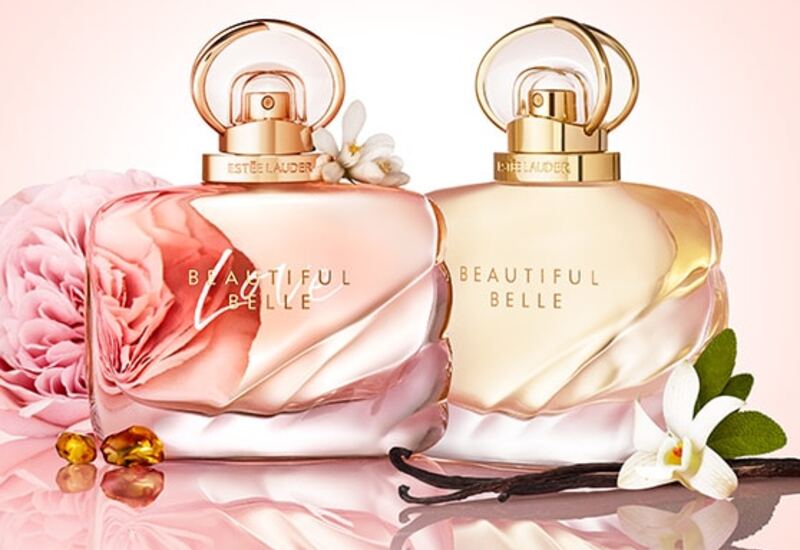 In keeping with the theme of falling in love, the newest scent by Estee Lauder Beautiful Belle Love celebrates the emotion of modern love with a romantic blend of Turkish Rose and Vanilla with notes of Luminous Amber, Orange Blossom Honey, and more. This perfume has an Oriental Gourmand scent and has specially crafted ingredients from all over the world. Natural scents like French Sage, alongside sensual aromas of Patchouli and Madagascar Vanilla, tmakes this perfume a trip for the senses. The marriage of Illumina Musk and Orange Blossom Honey keeps it fresh without sacrificing its depth. The perfume is packaged in a beautifully compact see-through glass bottle with slight ribbing on the body, covered by a delicate four-angled cap. Beautiful Belle Love is available in 1.0 oz, 1.7 oz, and 3.4 oz. W esteelauder.com
Chanel's Paris – Riviera Les Eaux de Chanel Eau de Toilette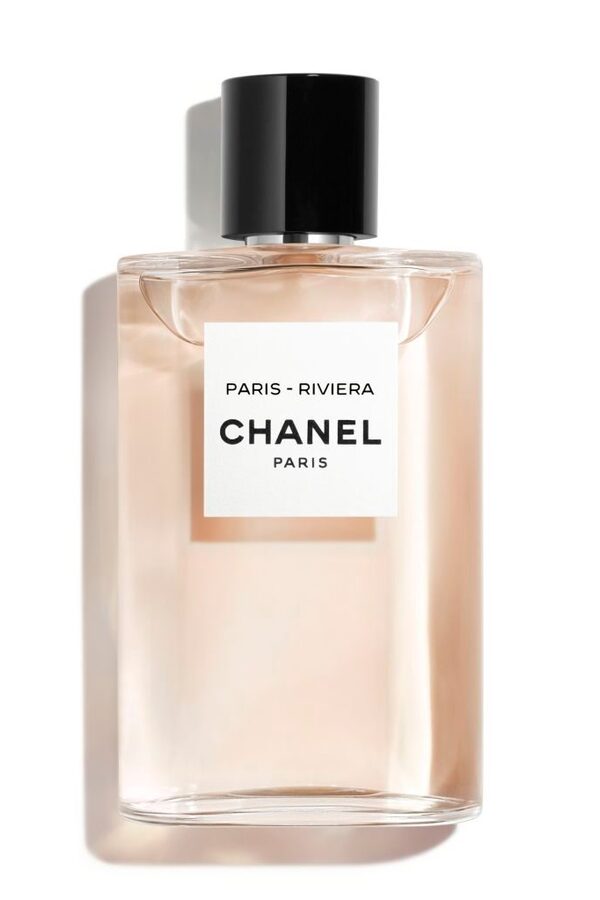 The latest addition to Chanel's Les Eaux de Chanel's collection is the Paris- Riviera. A fresh fragrance with floral notes, this scent captures the essence of the soft, luminous atmosphere of the French Riviera that was so loved by Gabrielle Chanel. Illuminated with a blend of citrus and white flowers, this scent is soft and tangy with highlights of Sicilian orange and citrus notes of neroli. Effortless and fresh, this scent is not one to miss this fall season. The light bottle with a rounded shape that fits neatly in the palm of the hand, this design evokes images of waves hitting the shoreline. The Paris-Riviera is available in a 125ml large spray bottle. W chanel.com
Killian's Rolling in Love Eau de Parfum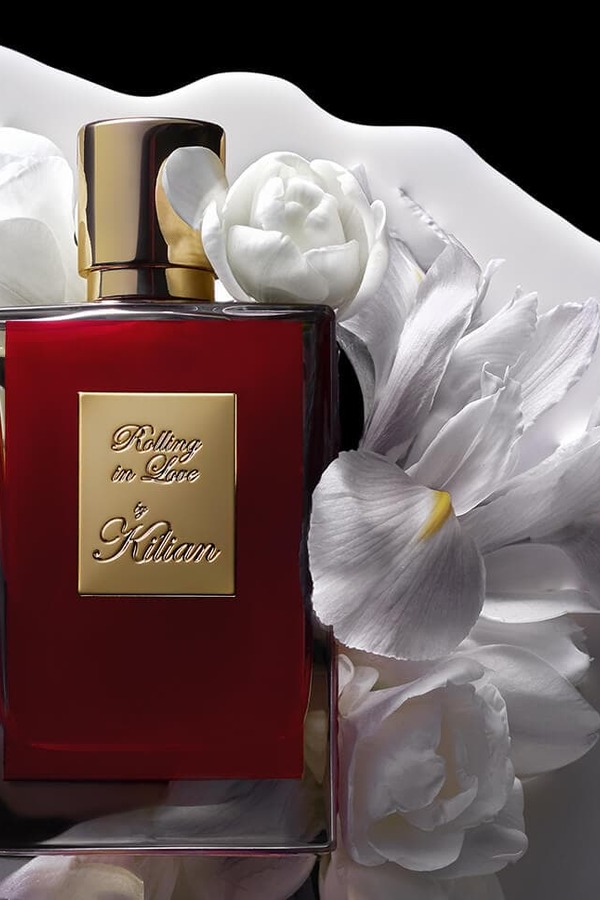 Killian's perfume released this year is one not to miss. It exudes romances while perfectly capturing the glorious  and all-consuming sensation of falling in love. Collaborating with perfumer Pascal Gaurin, Killian Hennessy took a different direction than previous scents. A more direct and monochromatic fragrance, Rolling in Love focuses on one emotion but layers different textures and aromas with key notes of almond milk, iris and musk. From the olfactive family of narcotics, this scent has aromas of rose, tuberose, orange blossom and gardenia, depicting the addictive nature of falling in love. The packaging for Rolling in Love also does not disappoint and is probably our favourite on the list. With a beautiful colour scheme of red with golden accents, Rolling in Love exudes luxury with the red-laquered flacon and golden plate with its name engraved manually. Rolling in Love is available in a 50ml refillable spray bottle. W m.bykilian.com
Carolina Herrera's BAD BOY Eau de Toilette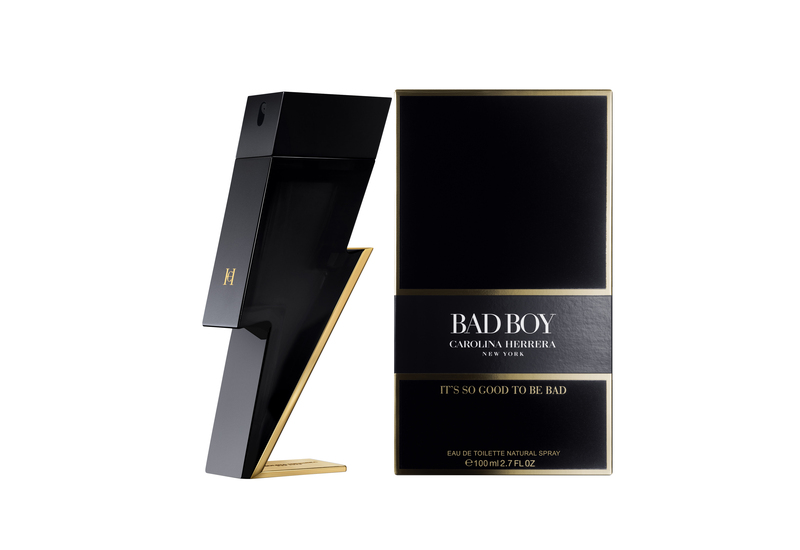 Last but definitely not least on the list is Carolina Herrera's BAD BOY Eau de Toilette, a fragrance that expresses duality – highlighting elements of strength and sensitivity, power and empathy, heroism and vulnerability.  This fragrance has oriental scent which highlights its opposite notes: the brightness of Sage, Green Bergamot and Pepper is blended with the sensual darkness of Tonka Beans, Cocoa and Amber Wood. BAD BOY expresses, in a conscious way, the light and dark of contemporary man's nature. A great way to round up our list.
(Photos: Respective brands)