Sneakers are an everlasting item that is simply inviting. It has become a staple in everyone's wardrobe, and when receives a modern twist with a designer touch, their significance and impact are elevated to a whole new level. 
For Dior, the House is no stranger to the sport-focused community—often collaborated with sneakerhead brands like Air Jordan. For this season, the House has introduced their fresh item from the Dior Men 2024 Spring Collection; The Dior B57.
The Dior B57 is crafted with the most innovative craftsmanship that reflects the vintage 1980's basketball blueprint shoe. The sneaker comes in the House's famous tone of grey, white, navy and black, and sees a reflection of vintage fabrics stitched all over, serving as the classic bad boy muse.
The sneaker was also revealed to be a reinterpretation of Dior's original B27 which was introduced in 2020, and incorporates the signature CD initials which receive an even more sportier look in B30 designs a year later.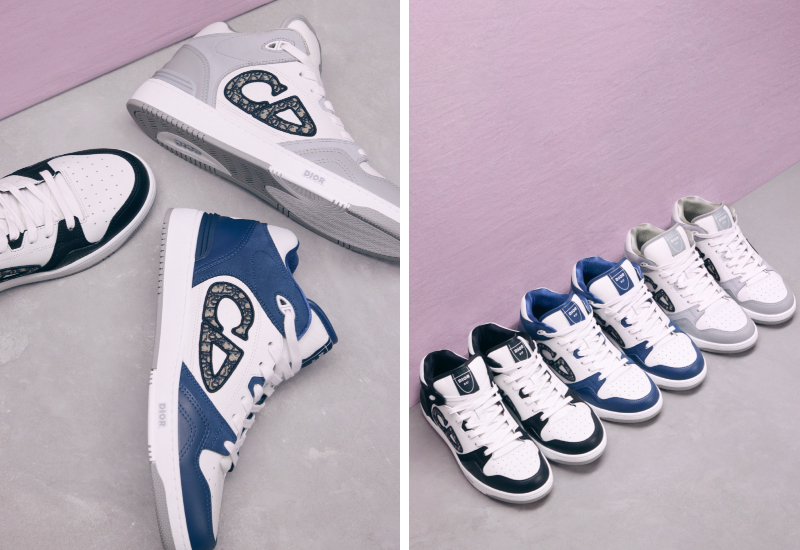 According to Kim Jones, the sneaker is perfect to complement your daily look. Whether you're going for a casual or smart look or simply showing off at the basketball court, the Dior B57 is a perfect fit. 
An icon in the making, Dior B57 sneaker represents the past, current and future, making it a product that is here to stay.