Community is at the heart of Italian cuisine, and there's no better way to explore it than a big, boozy brunch with friends new and old.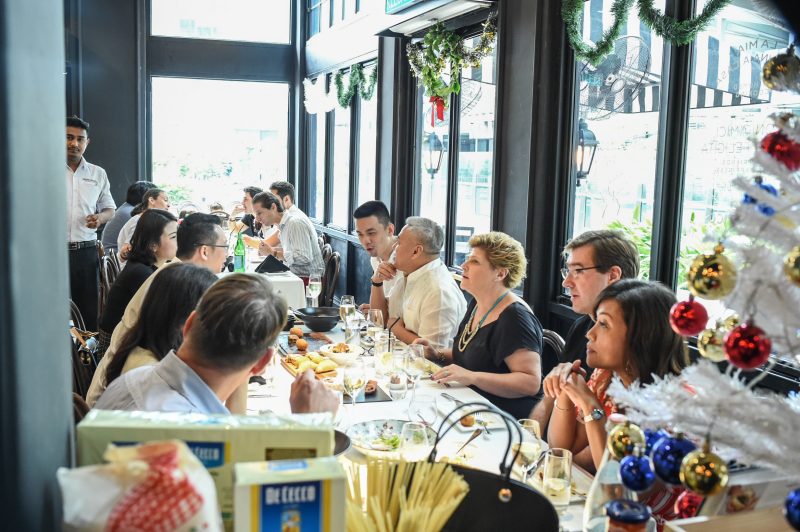 We spotted Nero Nero's potential when it first opened in DC3, but a few chef exchanges later, the chic eatery seems to have finally found its groove. Since Chef Giuseppe Lioce took the helm, the heart-felt Italian fare has touched the likes of Chef Wan and Chef Darren Chin, who were present as we sampled Grandmother's Table one Sunday afternoon.
As the clouds outside struggled to hold back a smattering of brunch rain, the warm light of shared gastronomy took hold inside Nero Nero. We were told to save the next few hours for a big old Italian lunch – and perhaps the whole day after, as a meal like this can leave a lasting effect on the small eater.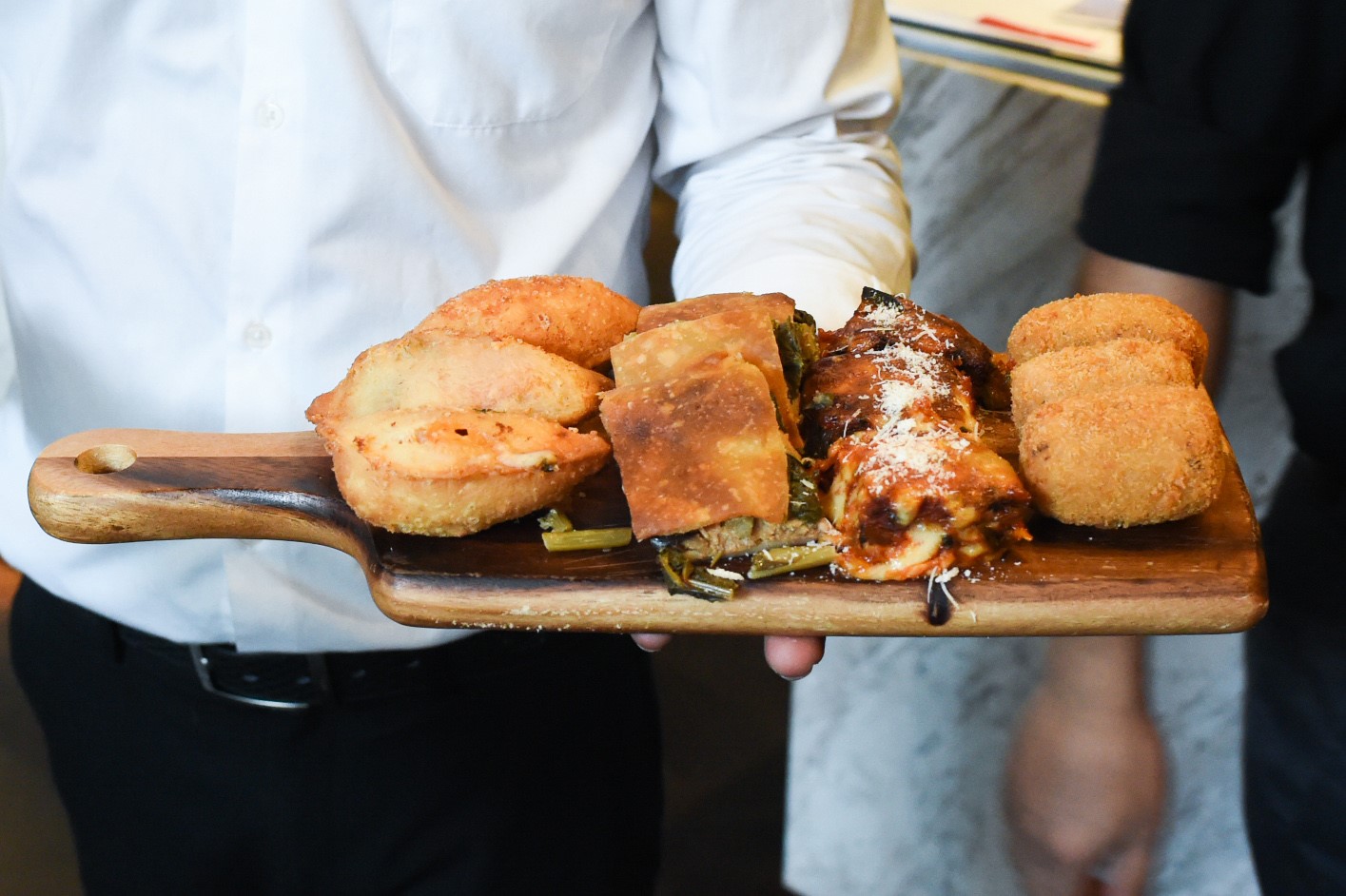 Tall glasses of Prosecco (or beer, if you prefer) whet the appetite alongside breaded appetisers, loaded with minced meed, zucchini and a whole lot of cheese. If you're a fan of Chef Lioce's Puglia foccacia, wait till you sample the zucchini parmigianna or beef and rice fritters. Each appetiser masters the art of Italian pastry: generous yet subtle, providing just enough to leave you wanting more.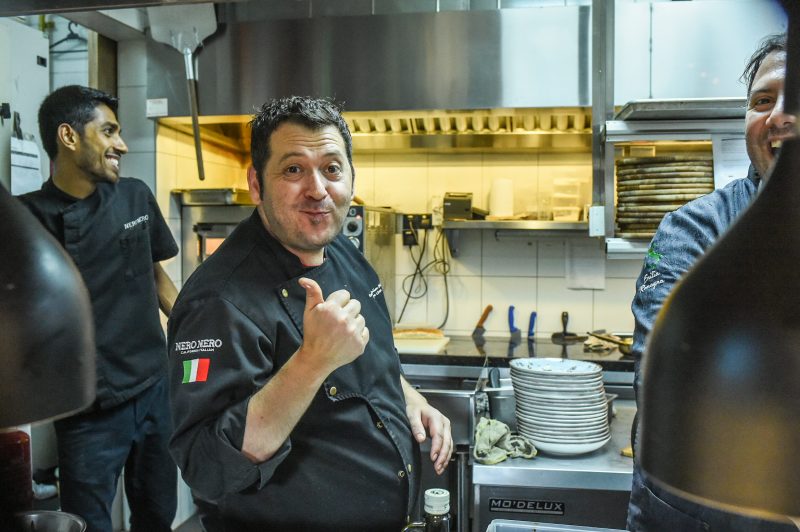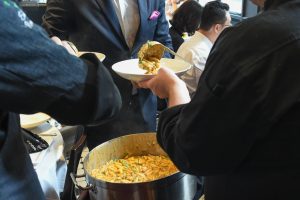 Grandmother's Table is inspired by Chef Lioce's upbringing in Puglia, Italy. Going over to your grandma's on weekends meant being prepared for a surprise feast.
The good chef recalls these brunches as happy moments of togetherness. Now, he recreates the sense of community with all sharing portions – even the pastas are cooked in giant pots and ladled out on the spot.
Though the focus is the community over gastronomy, it is no excuse for compromise on the lavish Italian fare. From vinegar-friendly salads to pasta so rich you can only eat a tiny portion, Chef Lioce exhibits the true power of his cooking: creating memories with warmth and familiarity, where one would usually only expect a decent meal.
Community and love are at the heart of Italian food. As we discovered at Grandmother's Table, there's no better way to explore this than an elaborate brunch with friends old and new. Vino helps, of course.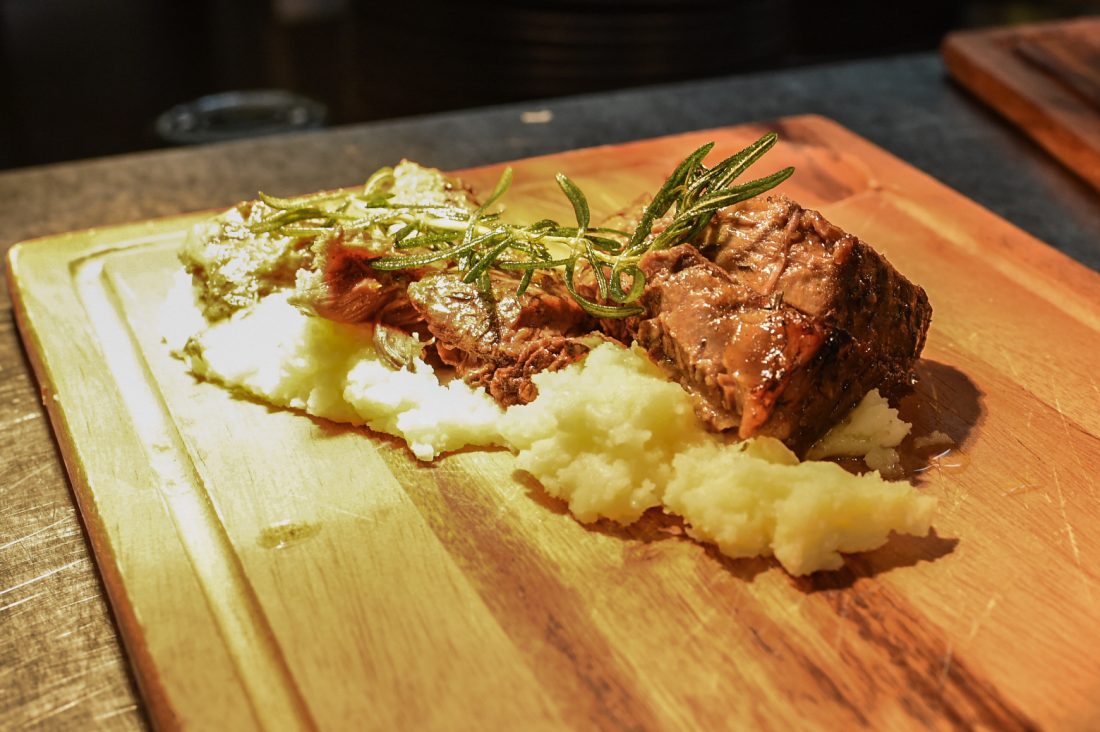 Slow cooked beef ribs with garlic mash
Slow cooked beef ribs with garlic mash
A standout main exuding all the warmth of home (with slightly more finesse, if anything). This costoletta di manzo falls apart tenderly, yet is lightly crispy on the outside; it shines alongside a minimally-salted mash.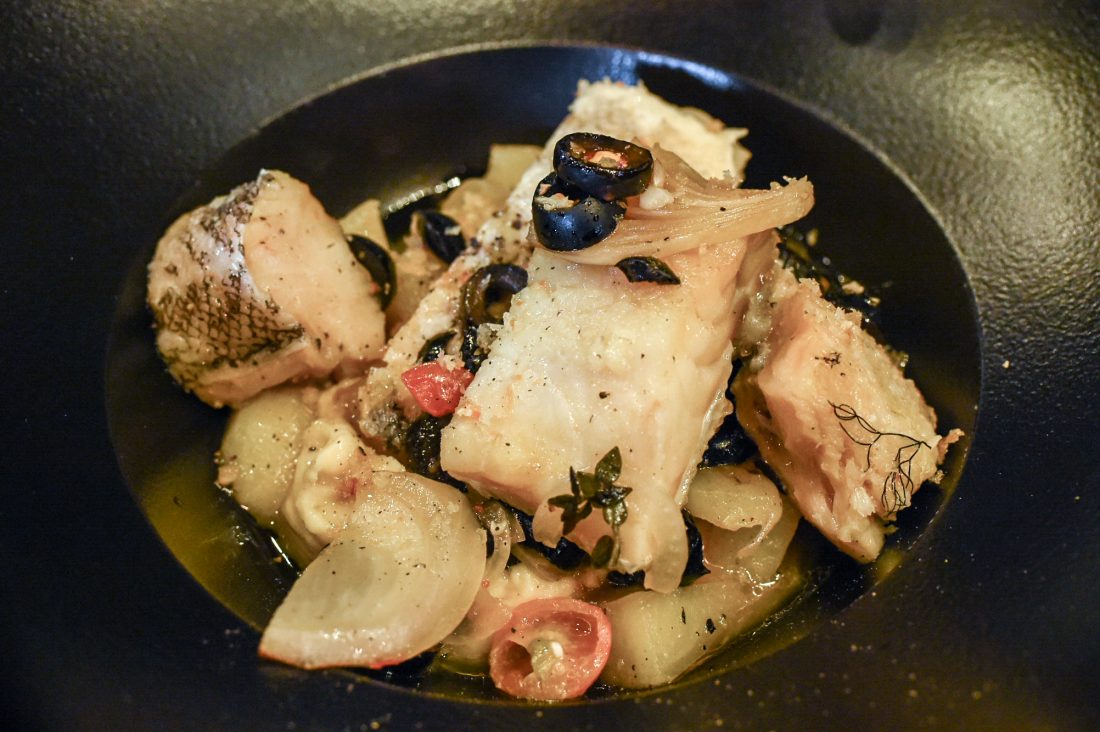 Fried stock fish on mashed chickpeas
Fried stock fish on mashed chickpeas
Umami lovers rejoice - baccala fritto is a bony fish that packs a savoury, salty punch. So intriguing that we had to go back for seconds.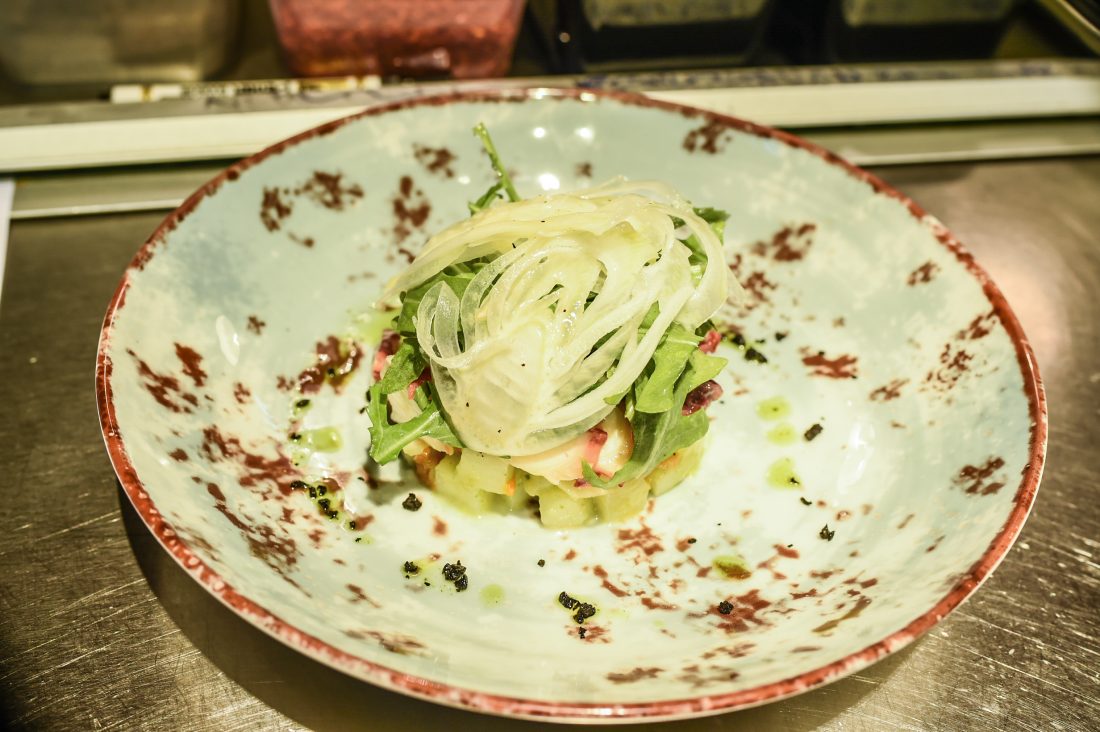 Octopus salad
Octopus salad
Insalata di polpo has always been a favourite at Nero Nero. It's the perfect salad for sharing: fresh and fun on the palate, with the octopus providing a novel texture to the spread.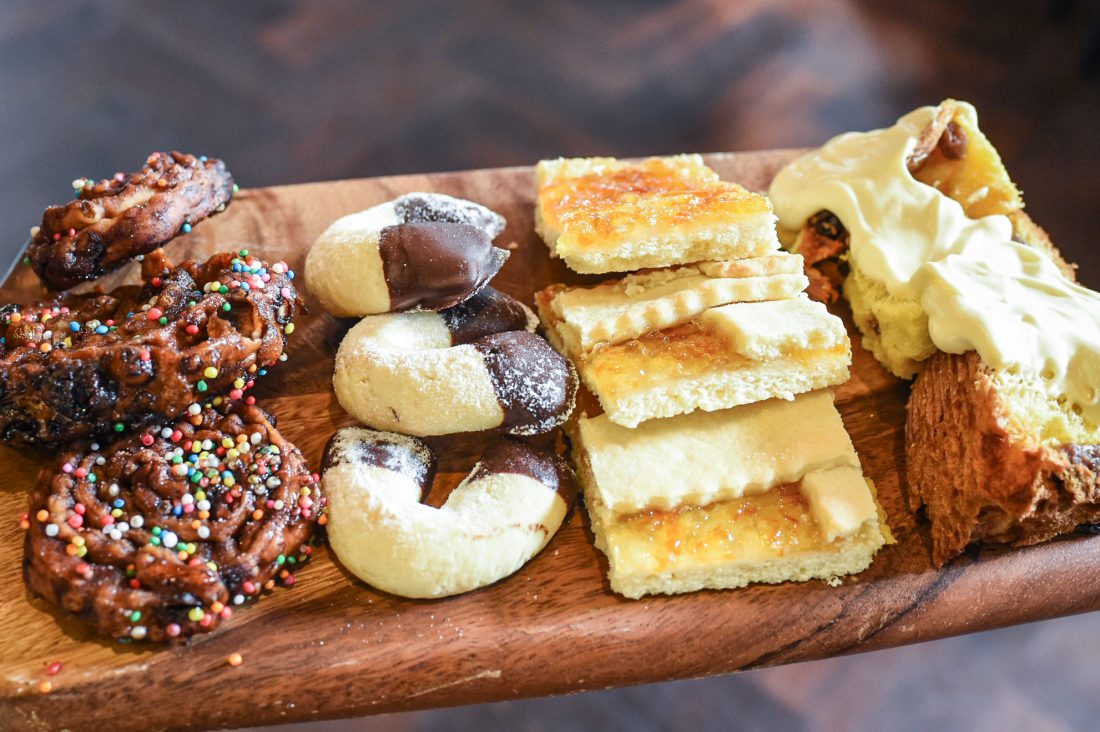 Christmas desserts
Christmas desserts
Festivities come alive by dessert time, where the chef proudly introduces a range of biscotti dipped and drizzled in chocolate and sprinkles. Our favourite, though, was the light yet rich Christmas stollen. The Italian influence clearly touches every part of this menu.
(slide left for more)
Feeling like going Italian this festive season? Nero Nero is holding special Christmas and New Year's Eve Grandmother's Table sessions, for these prices per pax:
Christmas Day
RM 160++ (kids 4 to 12)
RM 250++ (adults, food only)
RM 390++ (free flow of beer, Italian Prosecco and wine)
New Year's Eve: The Italian Red Party
RM 160++ (kids 4 to 12)
RM 450++ (free flow of beer, Italian Prosecco and wine)
Call 013-469-4546 for reservations.
Images: Nero Nero