Who would have thought soy and kombucha had such amazing benefits for the skin?
Fresh recently unveiled its first ever Fresh Beauty Kitchen in Suria KLCC and it was every skincare lover's dream come true. There were multi-sensorial workshops, Instagram-worthy setups, attractive gifts and not to forget the main highlight – an extensive selection of Fresh beauty products  to explore!
For those unfamiliar with the brand, Fresh started out as a humble apothecary shop founded by Lev Glazman and Alina Roytberg in 1991 in Boston, United States. From there, they sought out natural ingredients used in long-established beauty regimes to create products that not only live up to what they claim, but also offer unique sensorial experiences.
Following the success of its skincare, bodycare and fragrance lines, LVMH acquired the American brand in 2000. This provided the team with greater resources, including the Fresh Research Lab, where they continue to discover 'fresh' ingredients and develop them into innovative beauty products with the help of modern science.
Who would have thought soy and kombucha had such amazing benefits for the skin? Check out their respective skincare uses along with those of other natural ingredients we came across at the Fresh Beauty Kitchen below.
From your grains cabinet: Soy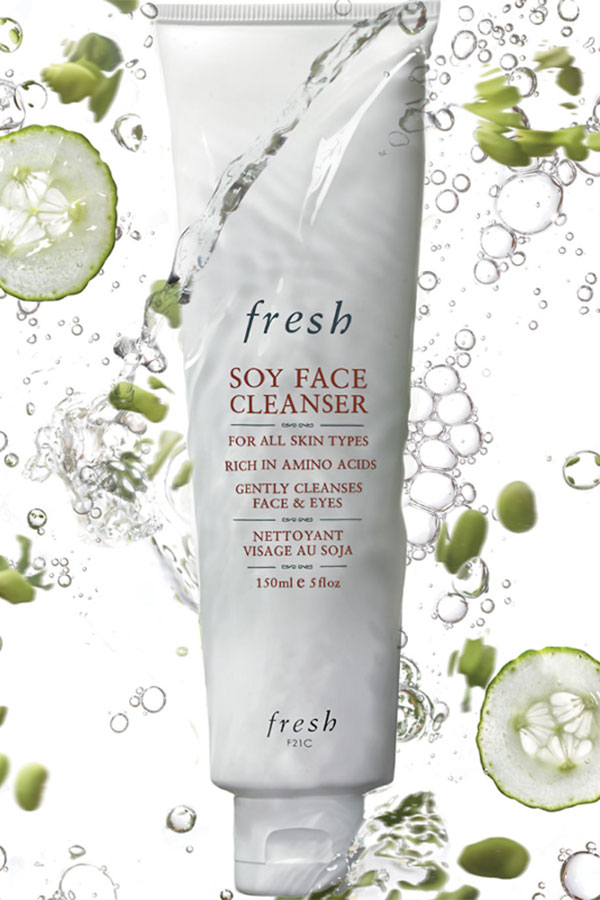 If you grew up in an Asian household, you may have been told to consume more soy drinks for better complexion. Turns out there is some truth to that age-old belief. Soybeans are reach in antioxidants and amino acids that help boost collagen production and reduce signs of aging, such as fine lines, wrinkles and skin discolouration. Fun fact: Fresh made its first foray into skincare with a soy-based cleanser!
Try: Fresh Soy Face Cleanser – its gentle yet effective formula helps to remove makeup and impurities without stripping moisture, leaving the skin clean and fresh. W sephora.my
From your garden: Rose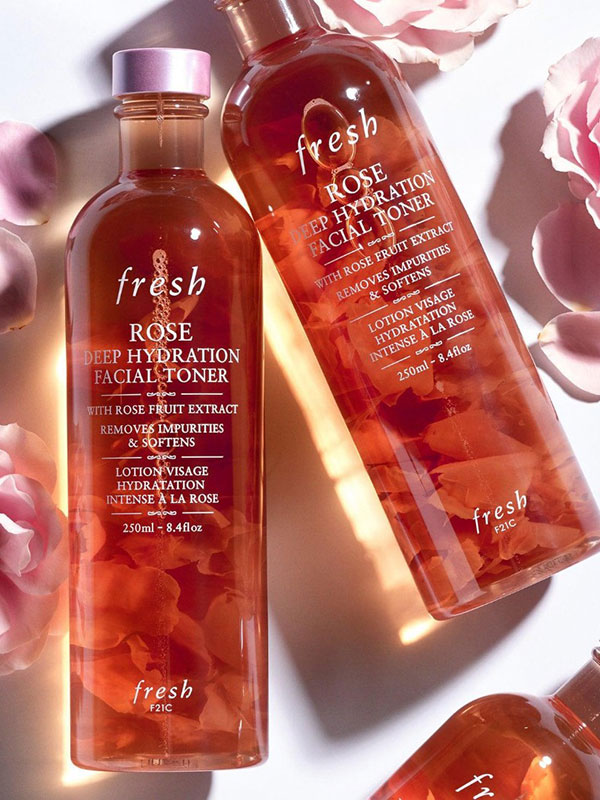 Roses are commonly used by a variety of beauty brands today to promote glow and hydration while soothing the skin. Fresh's obsession with the flower, particularly, is inspired by Cleopatra's ritual of bathing in rose essence and perfuming her sails with its petals. Most of the brand's rose products contain real petals to stimulate the senses during application for a rewarding experience every time.
Try: Fresh Rose Deep Hydration Facial Toner – this cult-favourite toner is infused with real rose petals to deliver hydration and refine the appearance of pores while clearing the skin of any residual impurities. W sephora.my
From your refrigerator: Kombucha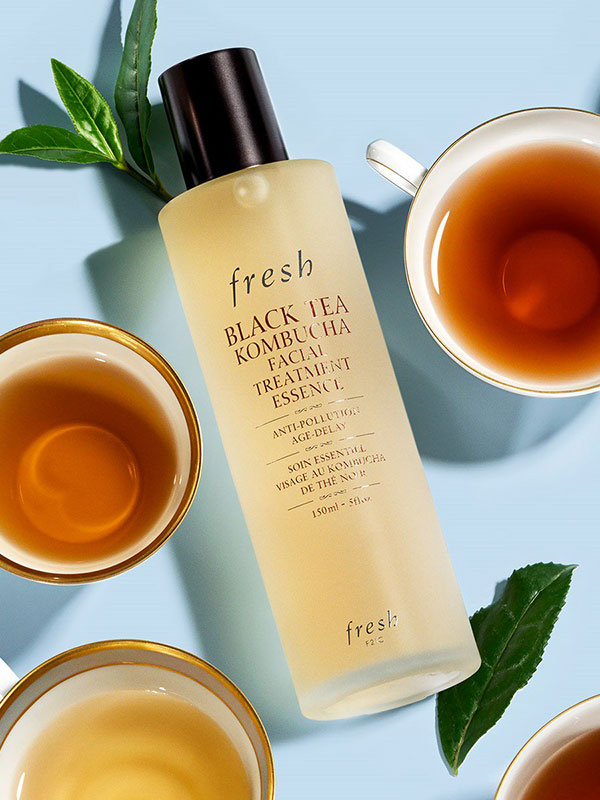 Probiotics such as kombucha have long been used in health drinks to detoxify the body and improve general health. Lev discovered the drink over 10 years ago and decided to perform further research on the microbe in the lab. He discovered that when used in skincare, it helps to combat free radicals even as it boosts skin resilience and vitality – thus leading to the brand's black tea kombucha range.
Try: Fresh Black Tea Kombucha Facial Treatment Essence. Used after cleansing and toning, this essence sinks easily into the skin to provide moisture and glow, keeping it soft, smooth and free from the effects of environmental pollution. W sephora.my
From your fruit basket: Vitamin C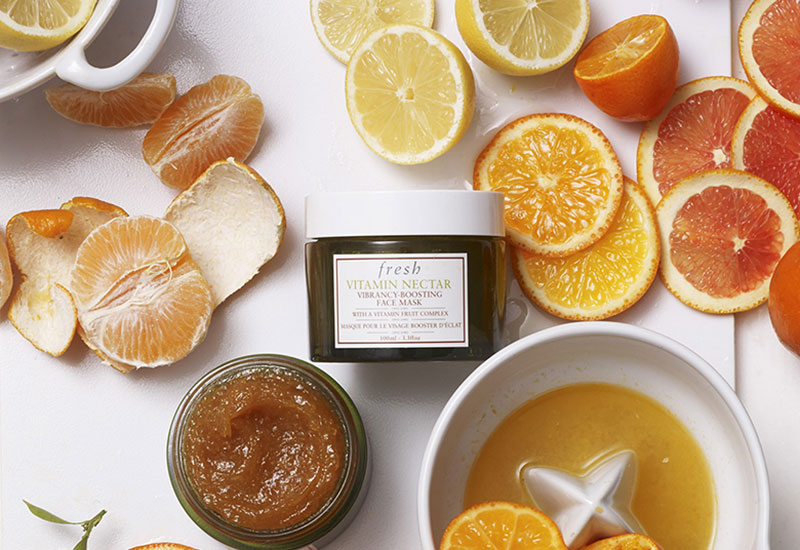 It's no secret that vitamin C is a potent ingredient with scientifically-proven advantages for the skin just as for the body. Natural sources of vitamin C include fruits like orange, lemon and kiwis, but the best way to reap its benefits for the skin is through topical application. To optimise the component for skincare, Fresh uses a stabilized vitamin C derivative, Ascorbyl Tetraisopalmitate (also known as Tetrahexyldecyl Ascorbate or THD Ascorbate) in its latest Vitamin Nectar range.
Try: Fresh Vitamin Nectar Vibrancy Boosting Face Mask. Get an instant healthy, radiant glow and refined complexion with every use of this delicious-smelling mask, which also contains AHA. W sephora.my
You may also like: Everything to know about Vitamin C, the current beauty obsession
From your spice rack: Brown Sugar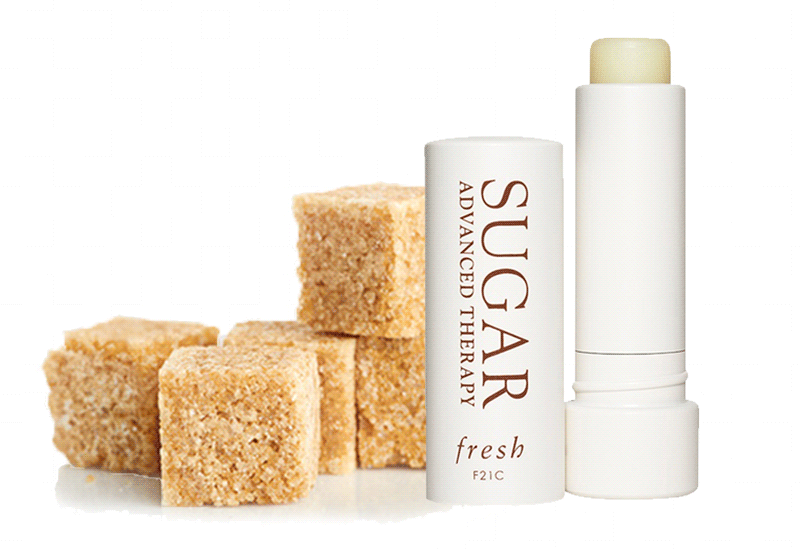 We all know what sugar does to food, drinks and our energy levels, but there's more to the kitchen staple than satisfying sweet tooths. Lev and Alina's grandmothers used raw brown sugar to heal their cuts and wounds, which in turn, inspired its use in the brand's face, lip and body products. On top of exfoliating properties, sugar also helps to smooth and moisturise the skin.
Try: Fresh Sugar Lip Treatment Advanced Therapy. This lip balm is a lifesaver for those with dry lips as it helps to nourish and protect chapped lips as well as keep your lips moisturised for up to 24 hours. W sephora.my
To find out more about the brand's range of products, log on to the official website here. Shop more Fresh products at Sephora stores and website.