This new addition to the Iris family is inspired by the women of Mulberry, reflecting an elegant, effortless and personal approach to style.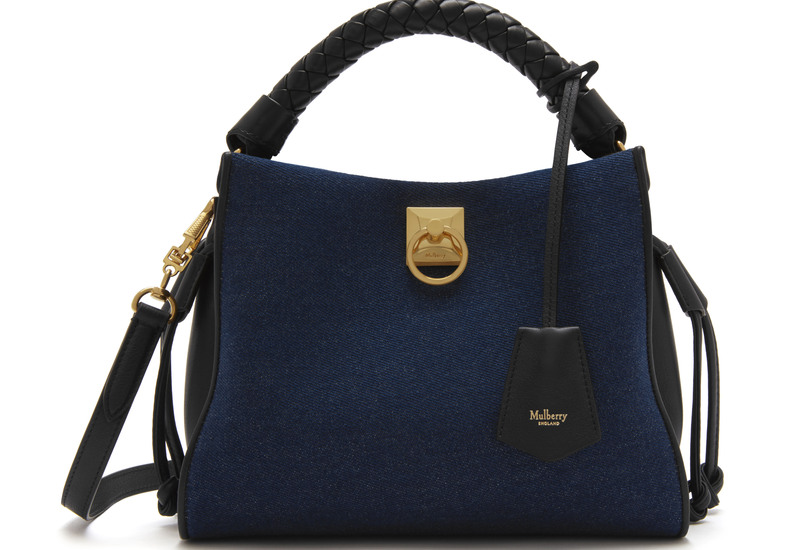 Mulberry has added a new bag to its Iris family, a versatile everyday accessory that is suitable for day and evening looks.This new addition is inspired by the women of Mulberry, reflecting an elegant, effortless and personal approach to style.
A combination of soft and structured, the Iris has an adaptable silhouette with adjustable pull cords on either side that subtly change its shape and volume. Customers can also customise the colourway of the bag's braided leather top handle to represent their individual style.
Mulberry's Strap Collection will also complement the top handle (which can be customised) and long shoulder strap. Customers can choose from contemporary chunky acetate or punkish metal chains and can also personalize it further with hanging letter charms.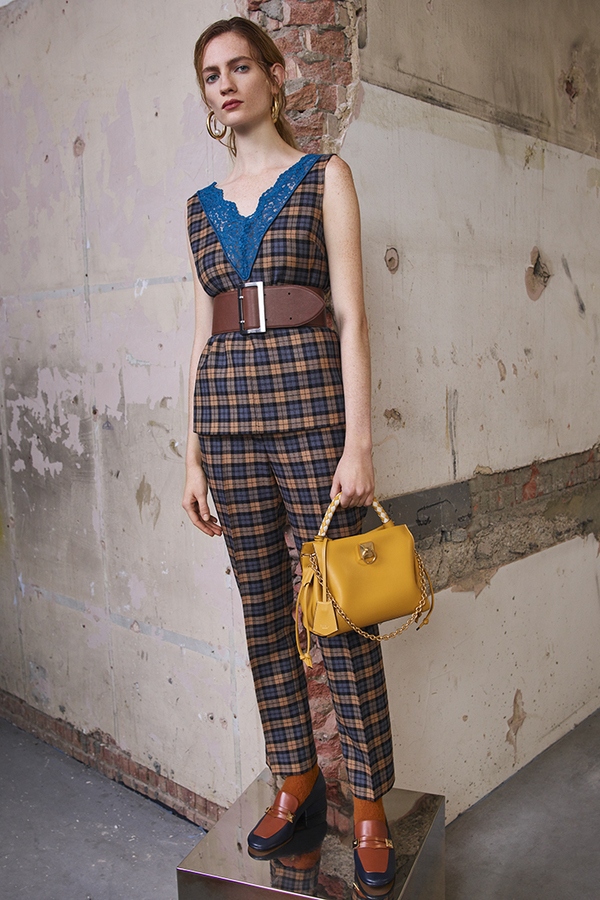 Each Iris features a minimalist progression of the magnetic Keystone Lock, which debuted earlier this season and gives the Iris its touch of heritage detailing. It is inspired by punk hardware, British architecture and masonry.
The Iris is available in a range of seasonal and classic colours, making it feel individual and personal. AW19's shades of Deep Amber, Lipstick Red and Rust join classics Black and Solid Grey. It comes in two sizes, the Iris and the Small Iris, and a selection of colours will be released throughout the season.
Mulberry also announced a collaboration with actor and photographer Cole Sprouse to produce a short film entitled "Iris."The film, starring Iris Law and Lucan Gillespie, is composed of four parts that follow the complexities of a friendship between two women. It was shot in the English countryside and the video uses the bucolic idyll as a setting for evolving relationships, inspired by the British classic Brideshead Revisited. Iris is also a celebration of the launch of Mulberry's new Iris bag.
"Every bit of experience is a step in the right direction-direction. These four vignettes were a lovely opportunity to use the imagery of both the English countryside and Mulberry. The little videos can be watched individually or in sequence, but I hope upon viewing you find the same joy that we all found while filming.Special thanks to all who helped," said Cole Sprouse of the film.