Look no further than this Chino-Latino spread for a playful twist to everyone's favourite meal, from 12-3pm every Sunday. Warning: indulgence is inevitable.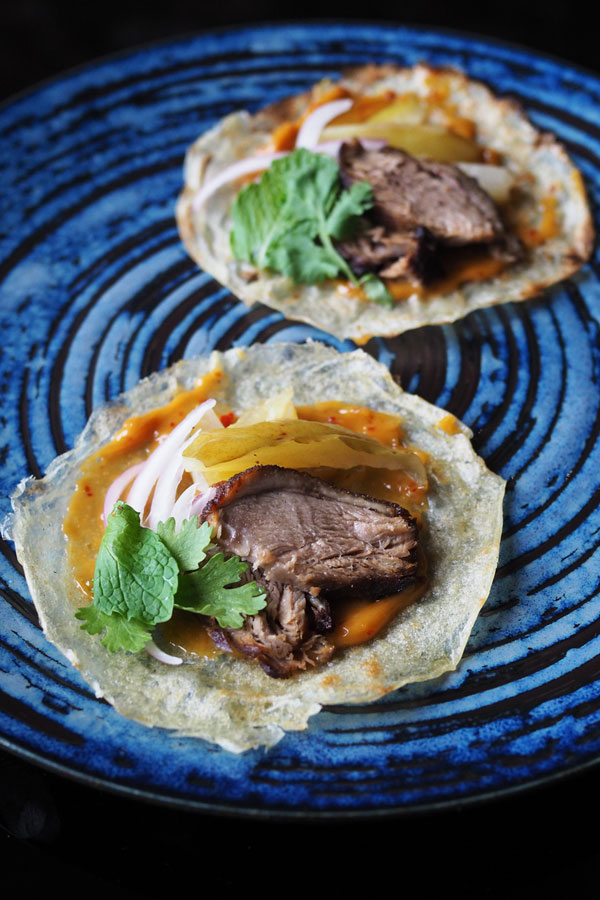 Sundays are almost always when we fall into an easygoing comfort – and what better way to embrace that than with brunch?
Though it feels like it was just yesterday Mr Chew's Chino Latino Bar made its colourfully conceptual entrance into KL's dining scene, Mr Chew sure seems to constantly have something up his sleeve. We got to sample the most recent – the excitingly extensive Sunday brunch menu, where you'll see and smell the familiar, but taste the twist.
With over 20 refillable dishes and a cocktail bar ready to go, it's the perfect way to treat the family or catch up with the girls. As #MrChewSays, "Just because going into food coma is a bad idea, doesn't mean it won't be a good time."
Small plates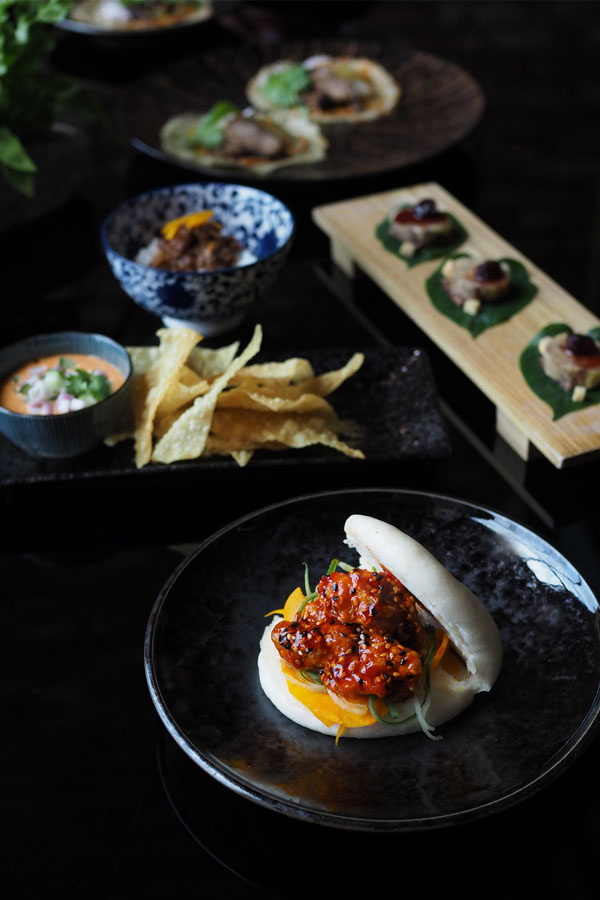 Don't be deceived by the term 'small' – while these may be appetiser-sized, there are ten of them. We started off with a collection of crunchy kimchi pickles and tender cold fresh bamboo shoot salad, followed by wonton chips with prawn and kimchi cream. We found the latter to be a perfect snack in between plates, with the kimchi dipping sauce providing a kick of sour spiciness that really does wonders for the appetite.
We loved the steamed bun with gochujang chicken and sesame seeds, which played with flavour and texture well. The mantao bun was soft and plain while the chicken crunchy and spicy. Yet nothing stole the show quite like the tempura soft shell crab taco, which was easy to eat despite its precarious open-end build. Is it taco, is it sushi? It's both, and we can't get enough.
Main courses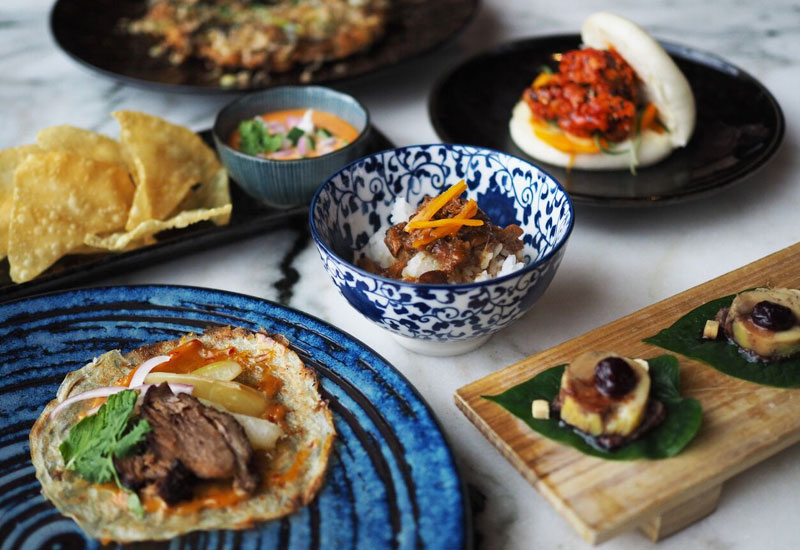 All-time Asian favourites get the Chino Latino treatment, allowing the creative touches of Executive Chef James Thong to shine. Take the Taiwanese-inspired braised chicken on rice, for example, that imitated the texture of pork courtesy of carefully-selected parts and preparation. The mains came together nicely with tasty side dishes, such as crispy sweet potato (first boiled, then deep-fried) with five-spice salt.
Our standout dish was the twice-cooked crispy duck pancake – light yet flavourful, soft yet ever-so-slightly crunchy. Best enjoyed rolled-up popiah-style.
Desserts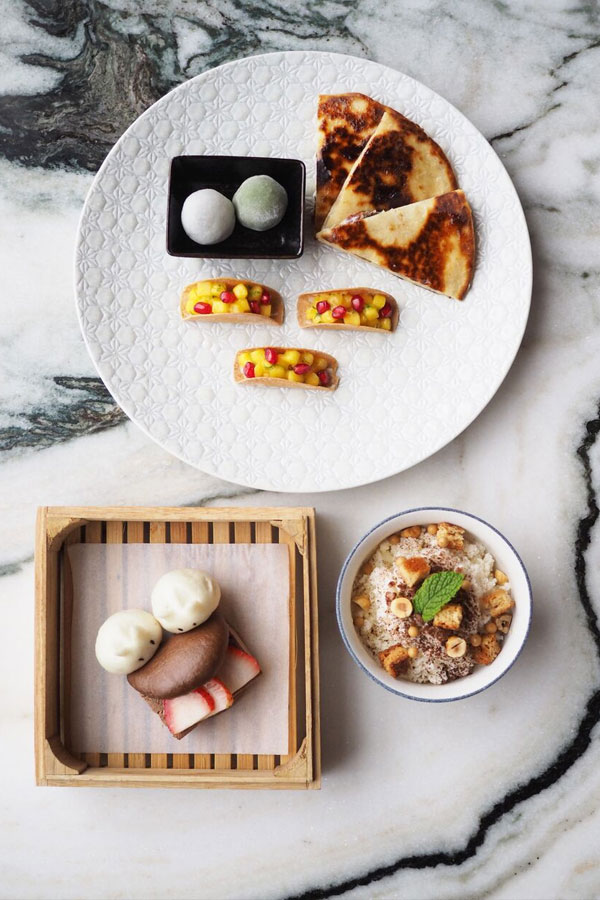 Mr Chew takes dessert seriously, as evidenced by the open dessert bar. We were delighted with six exclusive items, including red bean and green tea mochi as well as mango salsa tacos.
To the surprise of absolutely no one, our favourite twist of the afternoon was seen in the milk and hazelnut ais kacang. We topped a bowl of milky shaved ice with milk chocolate pearls, nuts and strawberry, then drizzled with heavenly hazelnut sauce. The result? A decadent cold treat that lets ais kacang lovers explore a whole new dimension of flavour.
Mr Chew's Chino Latino Bar's Sunday Brunch is served from 12-3 pm every Sunday (except public holidays) at RM 140 per person. Book your seats on the official site.