"New year, new me" – as they like to say. In Montblanc's case, "new year, new logo" might be more apt with the launch of the M_Gram 4810 collection, which features an all-new M pattern in a logomania-style design.
Combining Montblanc's rich heritage, urban style and dedication to craftmanship, the collection makes its debut with the next generation of urban explorers in mind. Highlighting this is the new M pattern, which adorns the collection's large, medium and small leather goods, including a backpack, duffle bag, pouch, wallets and belts.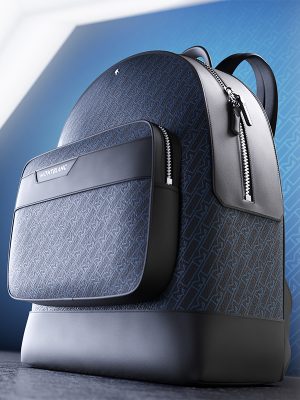 Drawing inspiration from its archives, the new signature print reflects the geometry and lettering of graphics from the Montblanc wordmark developed in the 1920s. This design serves to pay homage to the brand heritage, and at the same time, push the boundaries of innovation that has fuelled the brand's pioneering spirit.
"While Montblanc is an iconic brand that carries so much meaning to so many people, we felt it was time to introduce a new signature logo pattern to give a new generation of Montblanc customers an exciting identity to rally around. Our M_Gram 4810 collection has a distinctive identity that is unmistakably Montblanc, owning all the qualities of an icon in-the-making," said Nicolas Baretzki, Montblanc CEO.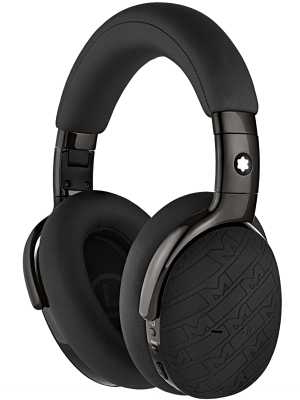 Aside from the two-tone print that is offered in a timeless black and blue colourway, the leather goods are characterised by a PVC-coated, scratch-resistant canvas paired with black leather trimming details. Completing the modern, sophisticated and unisex offerings is an unmistakable white Montblanc logo script.
But that's not all; the new M pattern treatment extends to a selection of the brand's tech innovations, such as the Montblanc MB 01 Headphones (embossed on the earcups) and Montblanc Summit 2 smartwatch (on the dial and PVC canvas watch strap).
The Montblanc M_Gram 4810 collection is available from January 2021 at Montblanc boutiques worldwide and online. For more information, visit montblanc.com.
Photos courtesy of Montblanc