The idea here is to serve casual, comfort food, but using local ingredients wherever possible.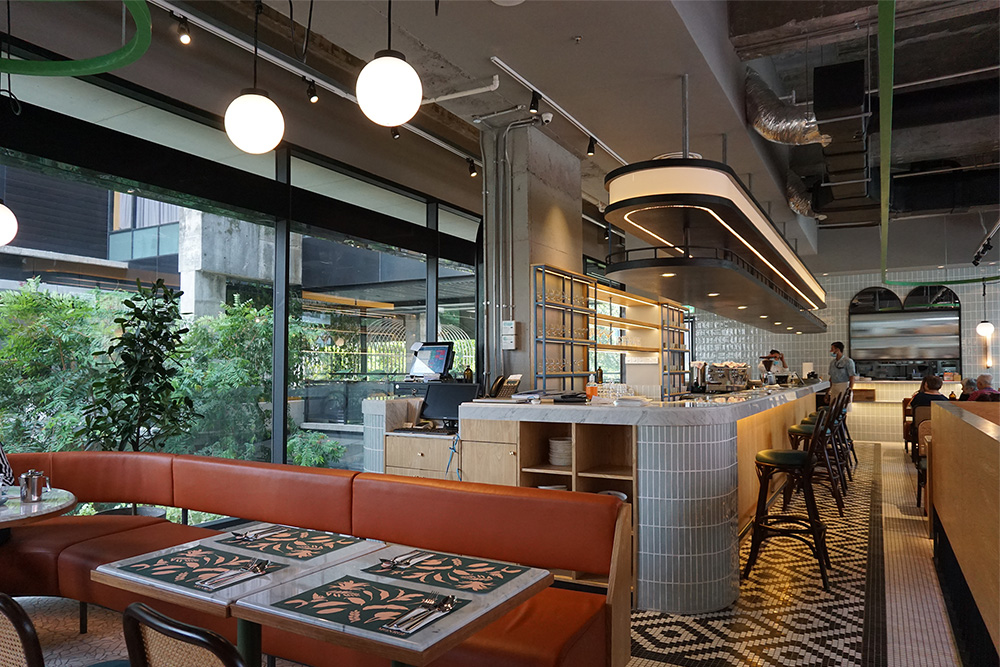 What do Central Perk, Peach Pit and Pop's Chock'Lit share in common? Yes, they're all eateries popularised by TV shows – Friends, Beverly Hills/90210 and the Archie Comics-adapted Riverdale respectively. But more significantly, they're seen as places where folks around the neighbourhood frequent to hang out and grab a drink or bite.
That's the vibe we're getting from our visit to Monroe, a "California-style bistro" located on the first floor of the fairly new boutique hotel, KLoé.
Bustling with groups of friends chatting and laughing all around, we popped by to find the bistro at nearly full capacity – on a Thursday afternoon in the middle of the RMCO, no less.
Your neighbourhood diner
"We wanted it to be a neighbourhood diner, where people from around the corner would just drop by. The idea was American-inspired, but as far as possible, we want to have local flavours," Ng Ping Ho, managing director of KLoé Hotel (which owns Monroe) told us.
Reflecting a typical American diner, Monroe features a restaurant counter in the middle of its humble space – from where the waiters will greet you as you enter. A bright 3D-effect neon sign hangs at the top of the stairs leading up to the eatery from the hotel's Living Room.
The interiors exude a cosy ambience with its warm palette and floor-to-ceiling glass windows that allow plenty of natural sunlight in during the day. Potted plants spruce up the space while ceramic floor tiles form a geometric pattern that add character to the room.
There are counter seats for guests to have a chat upclose with the waiters, as well as banquette seating and table arrangements to fit larger groups. Closer to the pool outside, there's also a small al fresco dining area surrounded by lush greenery.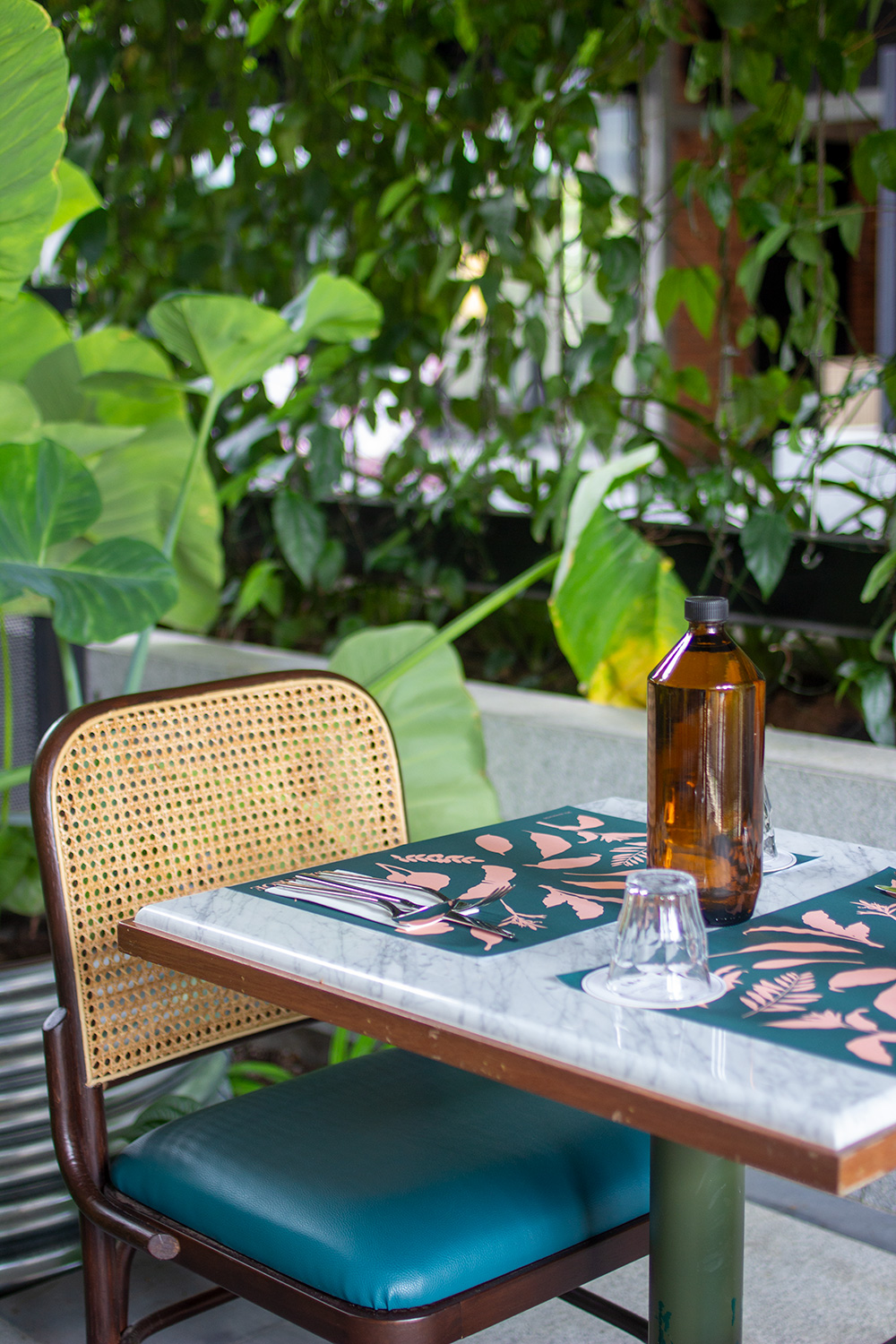 Casual comfort food
In terms of the menu, you'll find your usual diner favourites like burgers, sandwiches and pastas – made with house-made recipes and sauces. There's also the Malaysian all-time-favourite nasi lemak, as well as healthier porridge or granola bowls and salads. The idea here is to serve casual, comfort food, but using local ingredients wherever possible.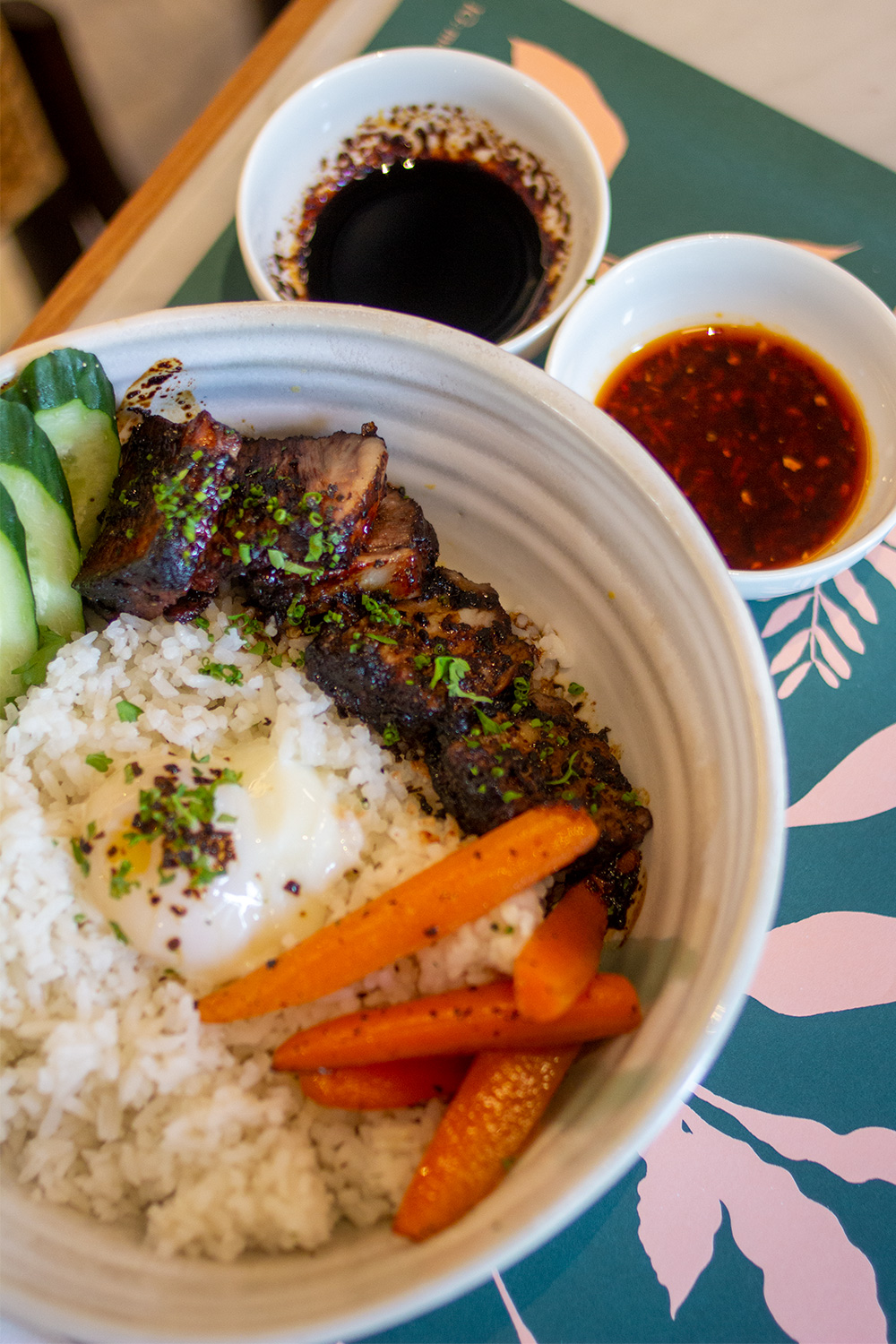 We started with Ping's recommended Beef Char Siew Bowl, featuring slow-cooked Australian beef glazed with house char siew sauce and roasted over open charcoal. The meat was remarkably tender and the sauce was spot on in bringing out the sweet and savoury flavours of the generous, fatty beef chunks. Complemented with grilled vegetables and an egg boiled to our ideal standard of runniness to mix in with our coconut scented rice, the dish offered a fresh, palatable interpretation of what we'd consider comfort food.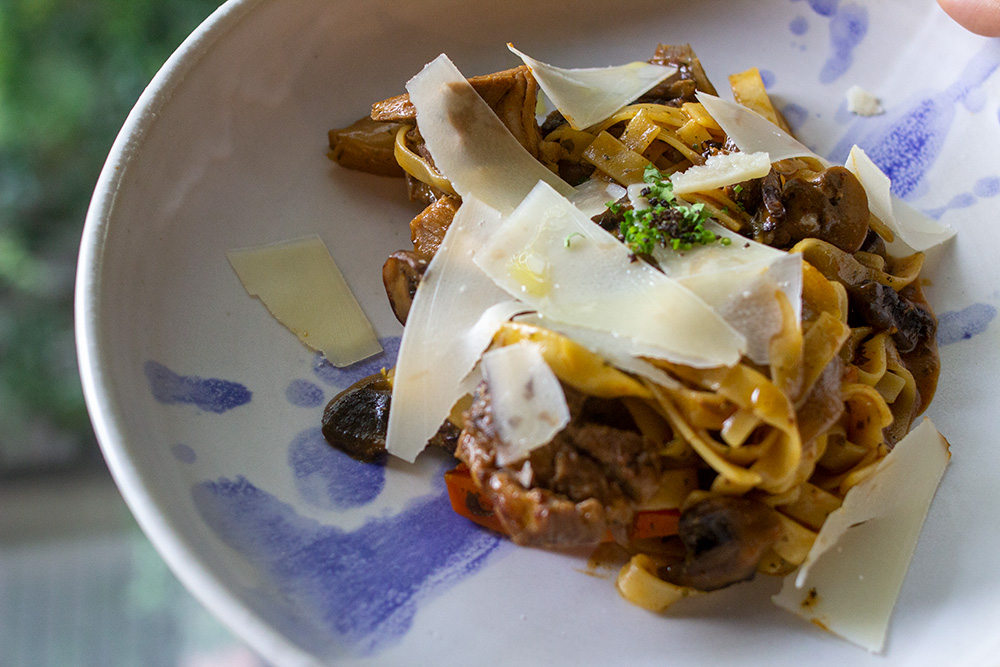 Next up was the Lamb Ragu, braised for 36 hours to lend the game its luscious flavours from the onion and confit carrot marinade. Generous shavings of parmesan top the tagliatelle, providing cheese fans a treat with almost every bite while adding a gritty texture to the hearty dish.
Due to the large number of guests, however, we experienced rather slow service. It took nearly 45 minutes for our first dish to arrive, albeit with apologies from the team. We'd also like to see more of the Malaysian elements Ping had highlighted, though he confessed it was something the team was still working on since reopening.
"To be honest, Monroe is not 100% where I want it now. We're still working on introducing more local flavours and ingredients, like a bunga kantan cooler, since our [hotel] logo is a bunga kantan," Ping revealed.
Overall though, Monroe is on track to what it set out to be – a lively diner serving comfort food in the heart of Bukit Bintang.
You may also like: #SupportLocal: KLoé, your friendly neighbourhood creative hotel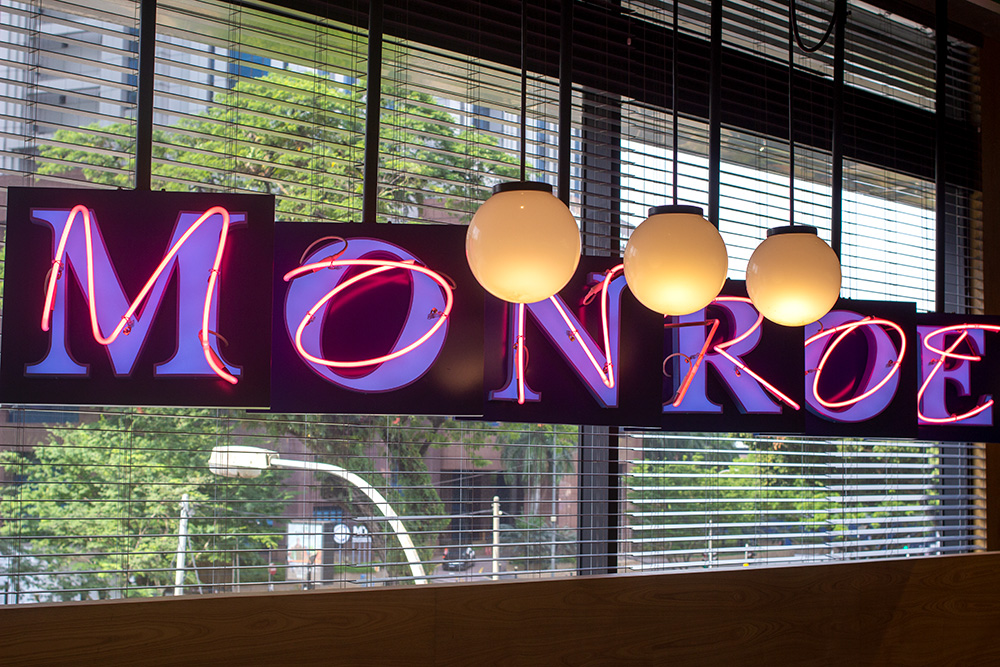 Location: 227 Jalan Bukit Bintang, 55100 Kuala Lumpur, Malaysia
Photography: Anson Siau