22nd June, 2019
W Kuala Lumpur
Moet & Chandon Grand Day 2019
Swipe left for a peek inside Moet & Chandon's Grand Day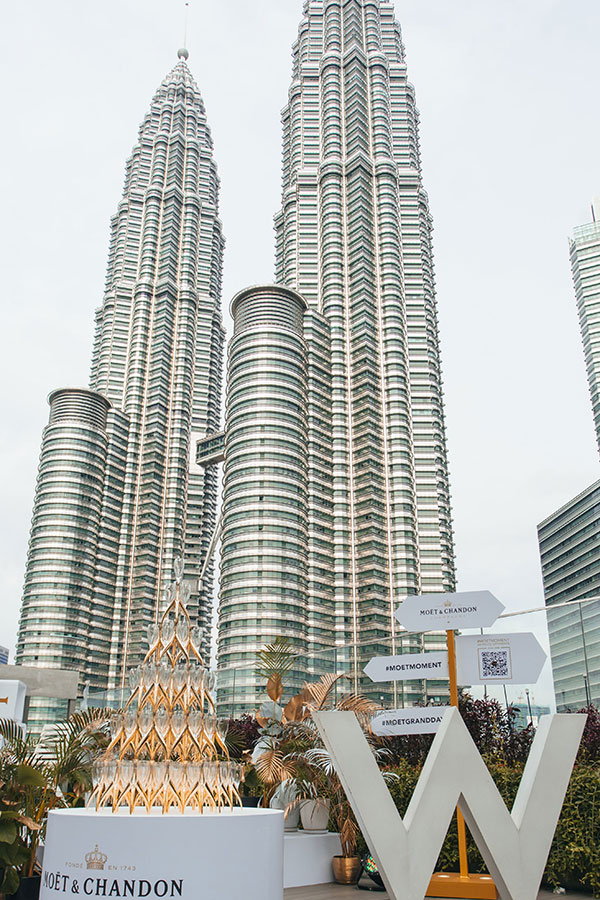 Trust Moet to throw a party at one of the hottest places in KL - W Kuala Lumpur's WET Deck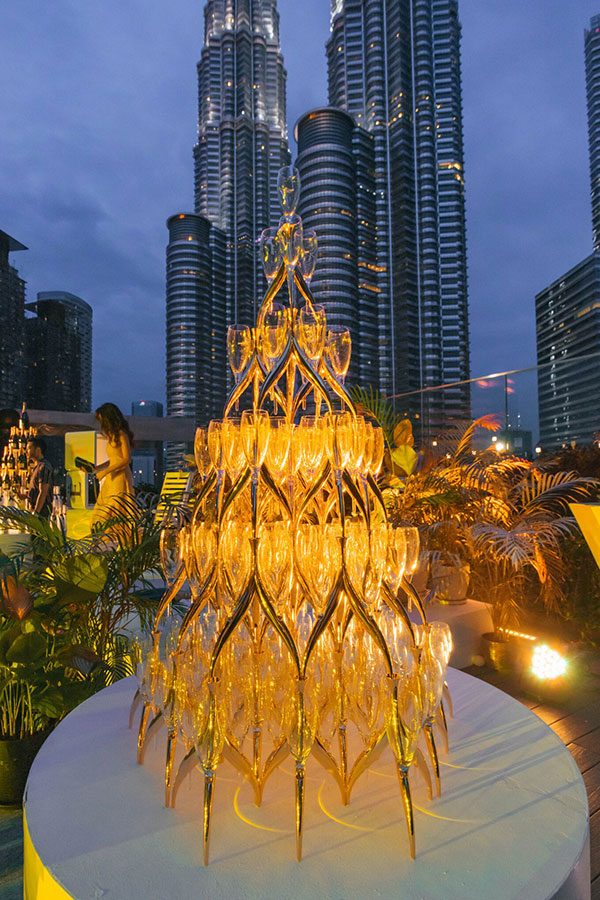 Moët Grand Champagne Chandelier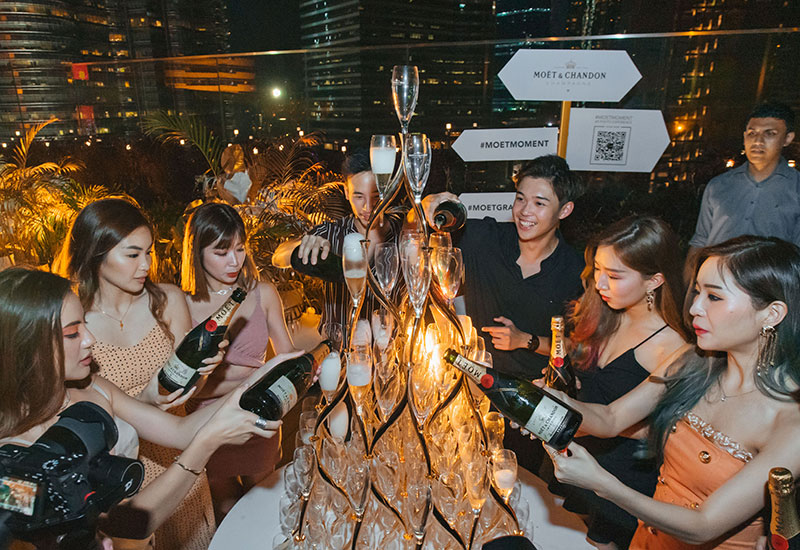 Friends of the House officiating the evening with a champange pouring ceremony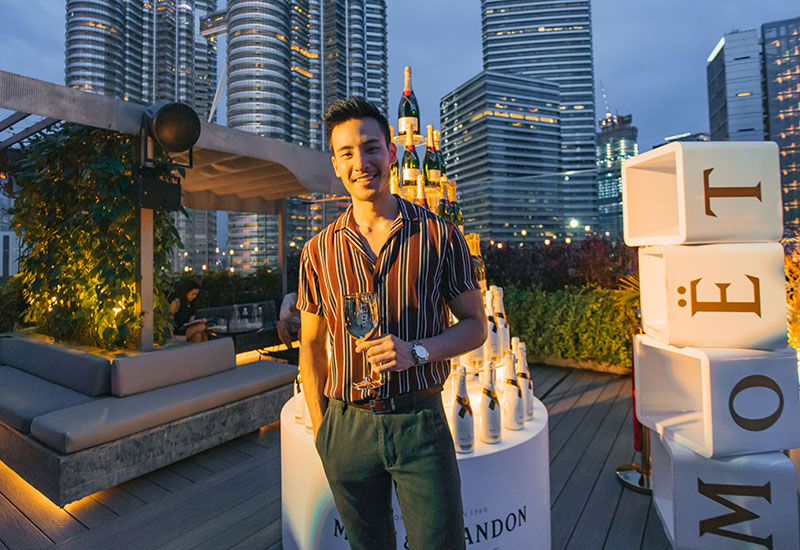 Josh Kua toasting to the occasion with a glass of champagne
Connie Lee and Becca Lee celebrating with their glasses of Moët Imperial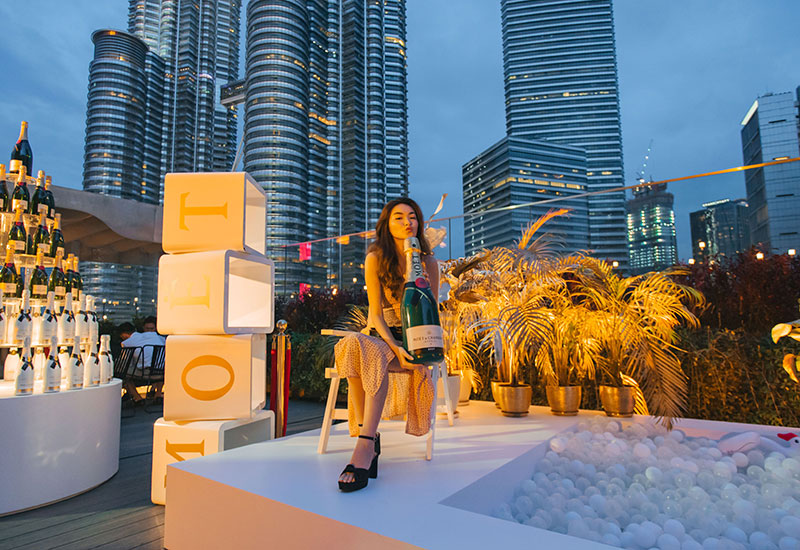 Sheryl Ng having some fun by the Moët Pool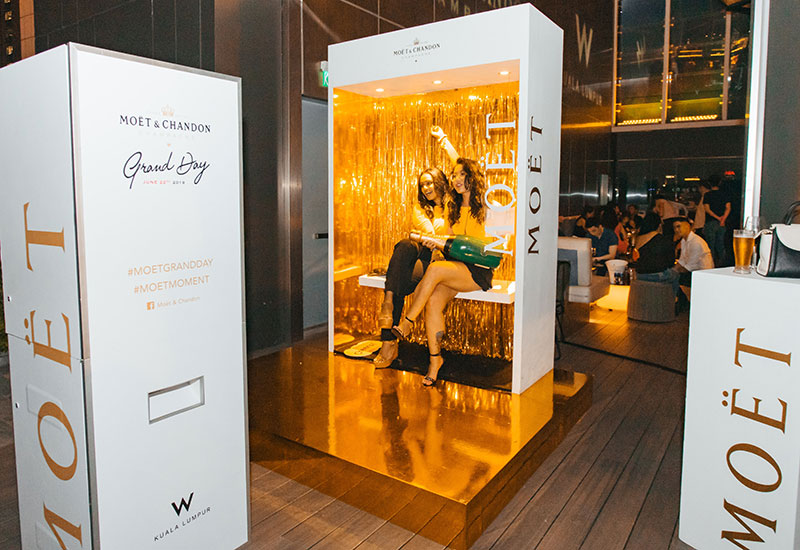 Guests striking their best poses at the Moët photobooth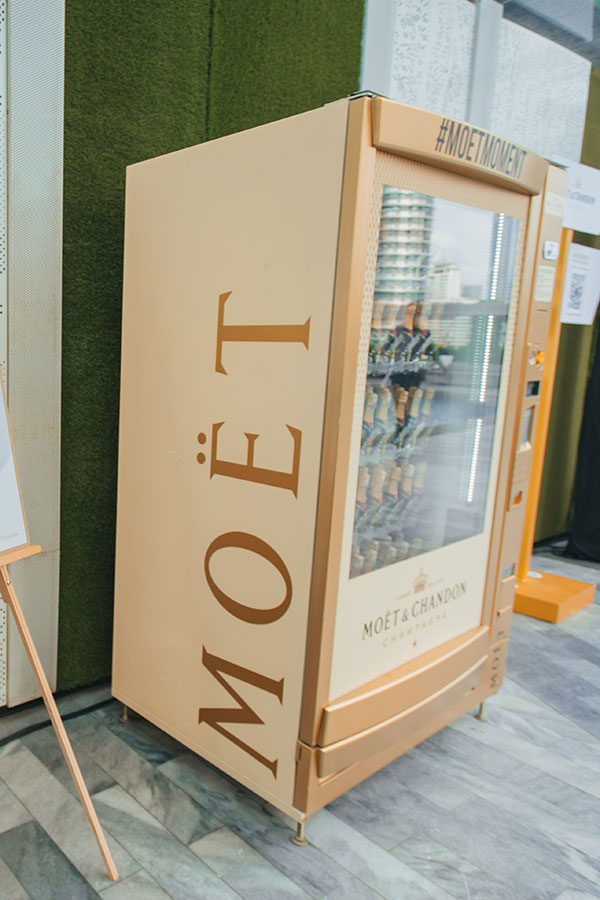 Mini Moët Vending Machine
A dancer entertaining the crowd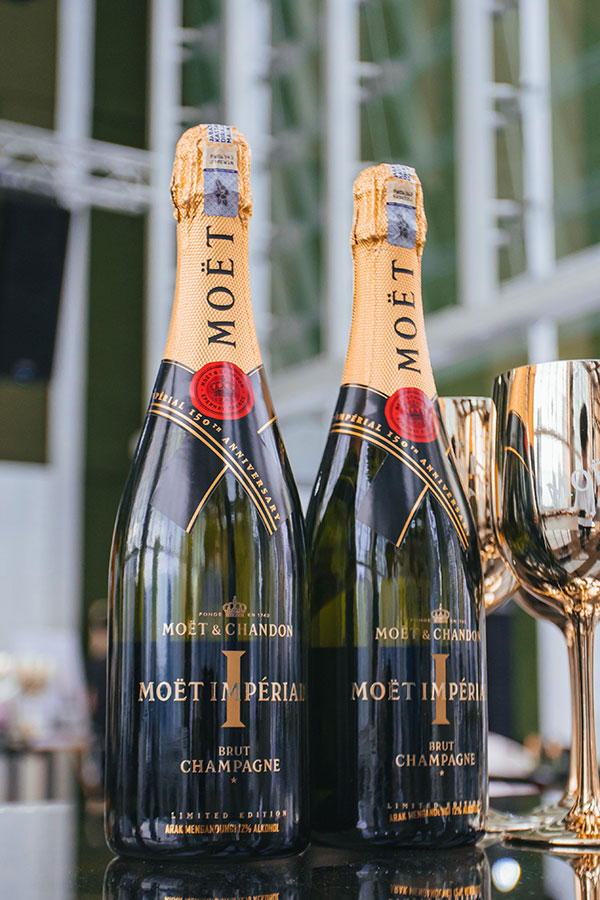 The Moët Imperial celebrates its 150th anniversary this year!
(swipe left for more)
Moët & Chandon proudly celebrated its annual Moët & Chandon Grand Day recently, highlighted by a worldwide toast to the 150th anniversary of the Moet Imperial.
This year's edition of the 'sparkling' rendezvous brought together more than a million people around the globe from New York to Ibiza and Tokyo, with Malaysia's celebrations taking place at W Kuala Lumpur's famed Wet Deck.
"Moët & Chandon is synonymous today with celebration because for almost three centuries, we have combined our'savoir-faire'(know-how) with our own art of the fête to perfect a unique 'savoir-fête' that has made our champagnes a great choice for toasting both intimate moments and important milestones," said Nathalie Normand, Moët & Chandon International Marketing and Communications Director.
Read more: How Moët & Chandon showed the world how to celebrate grand occasions
Friends and guests of the French champagne house raised their champagne glasses – or mini Moët bottle, if they so preferred – to celebrate their #MoetMoment with the very same signature champagne that has been a global icon for revelries since 1869.
Among familiar faces in the bubbly crowd were Josh Kua, Juztin Lan, Lucas Lau and Yoke Chen, who officiated the evening with a champagne pouring ceremony to 'set the flow' for the evening's festive generosity. Further enlivening the high-octane occasion were engagements such as the Moët Pool, mini Moët Vending Machine and Moët Grand Champagne Chandelier – a champagne pyramid that has become a tradition and centrepiece of the special day.
Guests were also entertained by house DJs as well as international DJ Alex Kennon. But the celebrations didn't stop there as night birds took to Zouk Club, UNKNOWNZ, Bounce and Arena Bar to party the night away to the hottest beats in town.
Photos: Moët & Chandon