Michelle Yeoh, an Academy Award-winning actress known for her forceful performances and graceful tenacity which moves the world, is a perfect fit for La Mer's latest social campaign—as both symbolise the dualities of ageless strength and gentleness.  
"The campaign with Michelle Yeoh is a natural fit, as La Mer's skin philosophy harnesses sea born health and energy to achieve timeless beauty. Amidst a groundbreaking year, Michelle Yeoh has also defied conventional notions of time and age, with her trailblazing career and inspirational story," says Sandra Main, La Mer Global Brand President.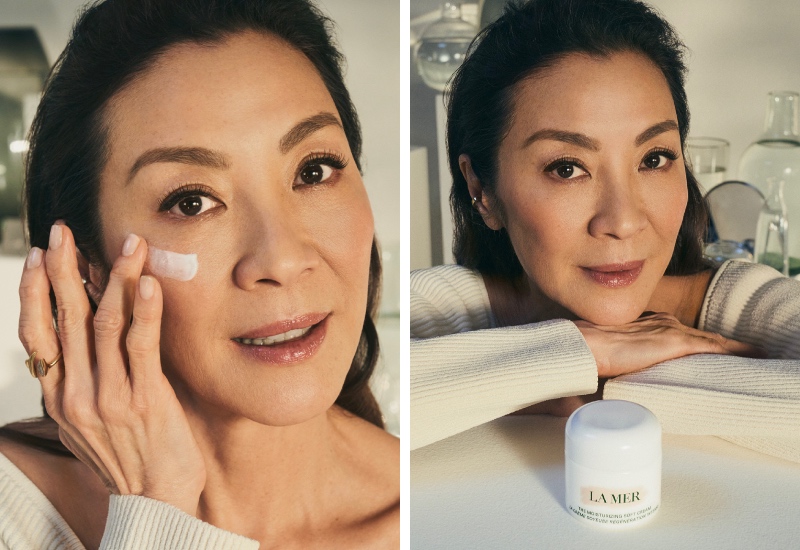 The skin philosophy of La Mer is inspired by sea-born health and vitality to create natural beauty, transcending generations to reach 'The Look of La Mer' at any age. Yeoh will appear in a series of social-first films directed by Yvan Fabing, which will give an intimate look at Yeoh's personal journey and the rituals that have shaped her into the powerful woman she is today. In the first chapter, Yeoh investigates the past as a repository of events and memories, and how it forms the core of her belonging. 
''La Mer is not only a brand that understands the healing power of the sea but also brings the same sense of calm and rejuvenation I feel when I'm by the ocean. It's a place where I find calm and inspiration and it brings warm memories of my time spent there with family," says Yeoh.
Yeoh has become increasingly dazzling throughout the years, embodying La Mer's idea of an everlasting, ageless adventure that endures.