If you have a craving for gin, then MariGin is the place to be, with choices of 57 cocktails to pick from.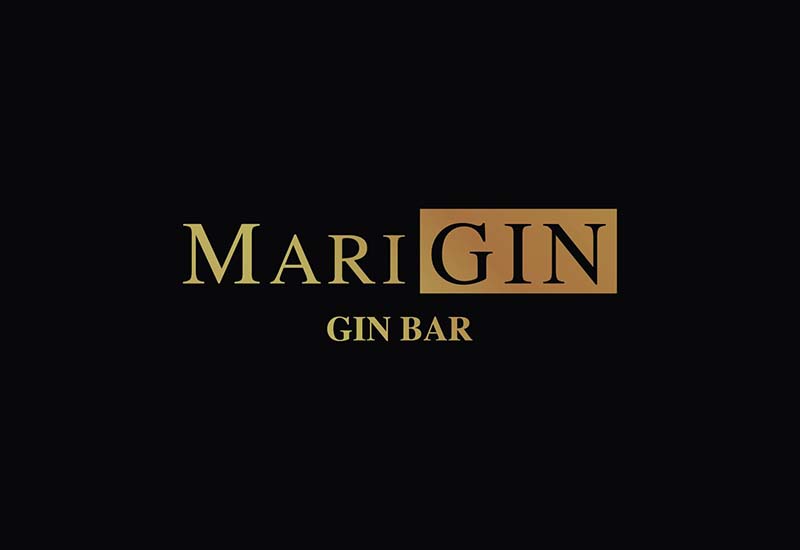 There is a new gin bar in town for your nights out, and make no mistake, this is no common gin joint. It has taken a page out of the traditional gin parlour and fused it with the cosmopolitan spirit of gin and exotic local flavours.
Drawing its name from the wordplay of Malaysian "mari" which means to "come on over" and gin, it is yet another genius idea from restaurateur and entrepreneur, Modesto Marini, who has delighted us with premium F&B and entertainment brands like Marini's on 57, Marble 8, M Marini Grand Caffè & Terrazza, Ce La Vi and now MariGin.
We are happy this is not just another gin parlour, and these are the four reasons why we think so.
Atmosphere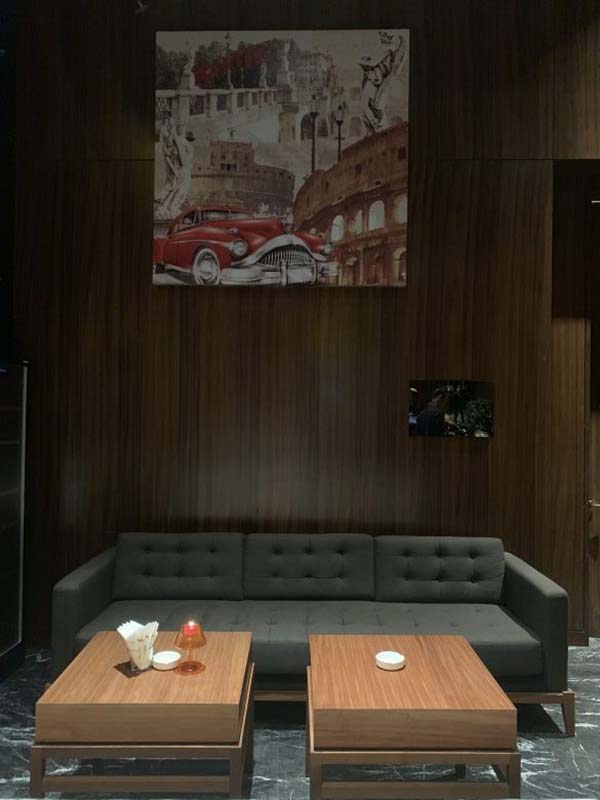 It is furbished as a gin parlour, but it is warm on the inside and the laid back atmosphere is welcomingly adaptable. It's perfect for occasions when an escape for that much-needed drink is sought. The masculine relaxed atmosphere with low sofas and coffee tables on dark marble floor is a great setting for quiet conversations.
If you need more than just a drink and conversation, you can enjoy a round of pool or ping pong at the outside terrace. Should the gathering calls for a little privacy, there are two private rooms which can accommodate six to eight people comfortably. But, do make a reservation up ahead to avoid disappointments.
Drinks menu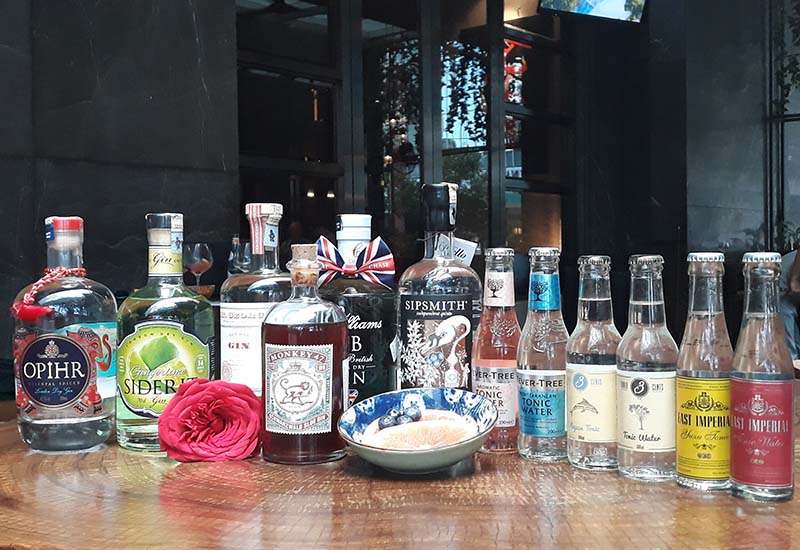 A mark of a good gin bar is not only by its wide selection of gins, but also its selection of tonics. Each tonic has a different flavour, quality and effervescence. Paired with appropriate gin, you can get a whole new side to the same gin you may have had for years.
The menu offers drinks from 3 main sections – Ginfusions, Gin Cocktails and Gin & Tonic. Priced from RM27 onwards, we were delighted to find 57 varieties of cocktails, complete with gin puns. With names like "Ginny in the Bottle", "Ginius" and "Gin Cartel", who can resist?
The Ginfusions are cocktails infused with local ingredients for an exotic tropical twist while the Gin Cocktails are pure alcohol chemistry from a variety of mixtures, and of course, gin, creating some of the most memorable tipple you would have.
Gin & Tonic is almost self-explanatory, but not quite with unique gins served with artisanal imported tonics.
Local flavours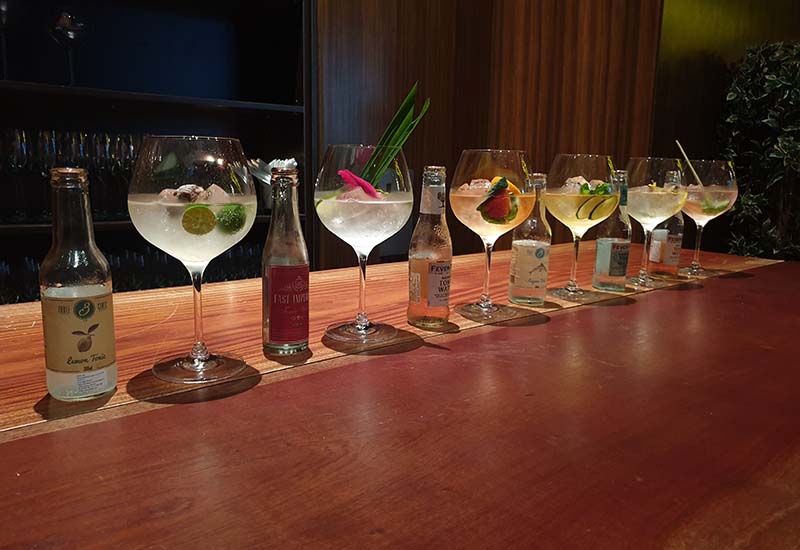 It has become quite common to find local exotic ingredients like pandan and lemongrass in cocktail menus, but here we were curious to see ingredients like chrysanthemum, wolfberries and kaya appear. We had the chance to sample a few, and they are delicious – Malaysian cocktails with an alcoholic punch.
One of our poison for the night was "Ginius", made from gin infused with kaffir lime leaves, lemongrass, lime and galangal. The ice blended concoction was like an adult version of lemonade with a Malaysian twist. It packed a punch from the gin and a fiery bite of the galangal. Another cocktail we had was the "Kat Chai Suen Gin", made from kedondong (also known as umbra), sour plum, calamansi mixed with 3 Cent Lemon Tonic. It's very much an alcoholic twist to the sour plum drink commonly found in neighbourhood stalls.
Location
Located at One KL, it is just a two minutes' walk from KLCC and a stone's throw away from other bars and clubs. It marks a good spot for after-work drinks, being so close to the business hub of the city. It also a good location to meet up with friends before painting the town red, considering its centralised proximity.
Do head to their official website for more details.
Images courtesy of Marini's Group