Mandarin Oriental Kuala Lumpur's "Pick the Right Catch" menu will feature seafood sourced via sustainable aquaculture and farming practices.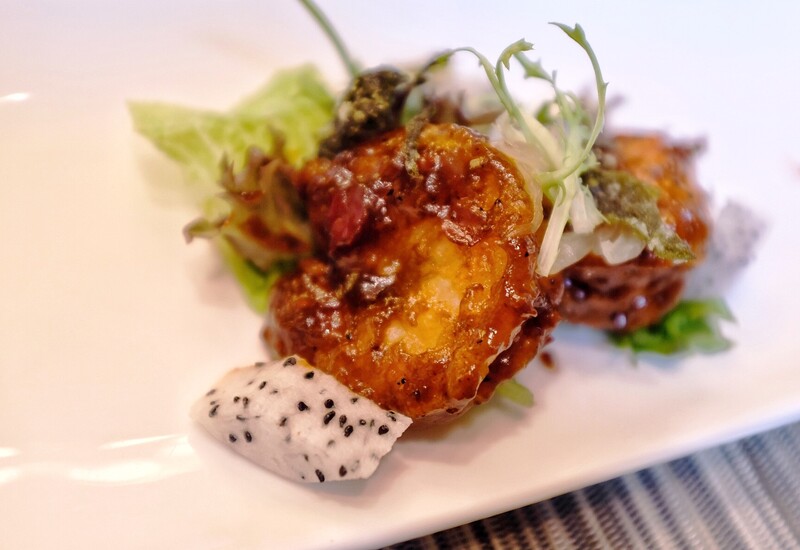 Luxury hotel Mandarin Oriental Kuala Lumpur has collaboration with WWF-Malaysia to advocate for sustainability in seafood farming with a special sustainable seafood promotion at its restaurant, Lai Po Heen.
The "Pick the Right Catch" menu will feature seafood provided by Aqua Ceria Group, a group founded by fisherman Lee You, which specializes in providing seafood that farmed in sustainable aquaculture environments using sustainable methods. The promotion is currently ongoing, until November 30th.
The menu will feature seafood that is approved by both the Marine Stewardship Council (MSC) and the Aquaculture Stewardship Council (ASC), two certifications that ensure that the seafood is safe for consumption and is traceable at every step along the supply chain.
The seafood promotion includes a two six-course menus – the Premium Seafood Set Menu and the Superior Seafood Set Menu – available for lunch and dinner. Both menus will showcase a range of seafood such as Barramundi fish, lobster, dragon-tiger grouper and prawns.
The collaboration between Mandarin Oriental and WWF-Malaysia will aid the hotel in four main sustainability areas namely seafood sourcing, food waste, single-use plastics and paper products. The menu is part of an effort to support World Fisheries Day on November 21, and in support of encouraging responsible consumption of seafood.
The Premium Seafood Set Menu is priced at RM 410 per person, while the Superior Seafood Set Menu is priced
RM 260 per person. Both menus require a minimum of 4 diners.
To make your reservations before November 3oth, call +60 (3) 2179 8885 or email mokul-lpoheen@mohg.com.
(Source: Mandarin Oriental Kuala Lumpur)