Here's how a road trip sparked Didie Nasir and Tengku Chanela Jamidah's journey to founding local makeup brand championing women empowerment, DIDA For Women. 
A trip to New York in search for inspiration yielded quite the revelation Didie Nasir was looking for two years ago.
"I realised that there are so many independent boutiques around," she recalls, "The ones that we're exposed to locally are the big names like L'Oreal, Revlon and Maybelline but there are so many other smaller brands over there."
Upon her return to Malaysia, the prospect of starting an independent beauty brand of her own – albeit somewhat disparate from her background in fashion – came to mind. She brought it up to her long-time friend, Tengku Chanela Jamidah, also a fashion entrepreneur like herself, soon after that on a road trip to Johor.
"Okay, let's do this" was the response that kickstarted the three-month groundwork to launching DIDA For Women, one of the pioneering cosmetic brands in Malaysia.
While both women grew up with an interest in beauty products – Didie confessing to being a girly girl all along and Jamidah an adventurous teen influenced by peers in her school in the US (where wearing makeup at the age of 12 was relatively common); interest can only get you so far in the entrepreneurship journey.
"I think what was important at the time was setting the pace because we wanted to do something before anyone else," Jamidah tells.
"We knew that somebody might catch on to the idea and introduce their own brand to the market, so we wanted to make sure that we were the first accessible cosmetics company in Malaysia."
Pioneers of the industry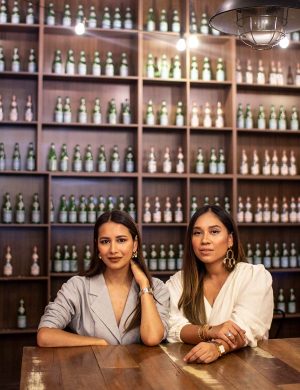 The race against time was focused on two main areas: understanding the market and building a brand identity.
"There's a lot of statistics involved – knowing your market and knowing what people use on a daily basis," Jamidah shares. "We went to a lot of beauty stores and asked the sales assistants what their popular shades were. We also studied a lot of brands in the US like Kylie and Glossier."
Their efforts led them to find a common pattern among Asians, that is, a 'safe' preference for neutral shades. The latter might explain why their best-selling Velvet Matte Lip Crèmes are often considered dupes of Kylie's nude liquid matte lipsticks.
"I think what made us different, what made us so unique was that there were no other colours that were similar to DIDA's colours and price point available locally at the time," she says proudly.
"We always put ourselves in the consumer's shoes and try to keep the balance between trend and practicality." – Didie Nasir
The initial plan, however, has always been to become a full-fledged makeup company.
"A lot of local beauty brands only come up with a range of lipsticks, but with DIDA, we (now) have eye palettes, single shadows, eyeliners, highlighters and more to come because we really want to expand our range," Didie divulges.
"When we come up with a product, we always benchmark ourselves to international brands and ask: what's the key trend of the year? How does that suit our market? We always put ourselves in the consumer's shoes and try to keep the balance between trend and practicality."
So, what's the best way to accomplish all that? Their answer: test their products on themselves!
By women for women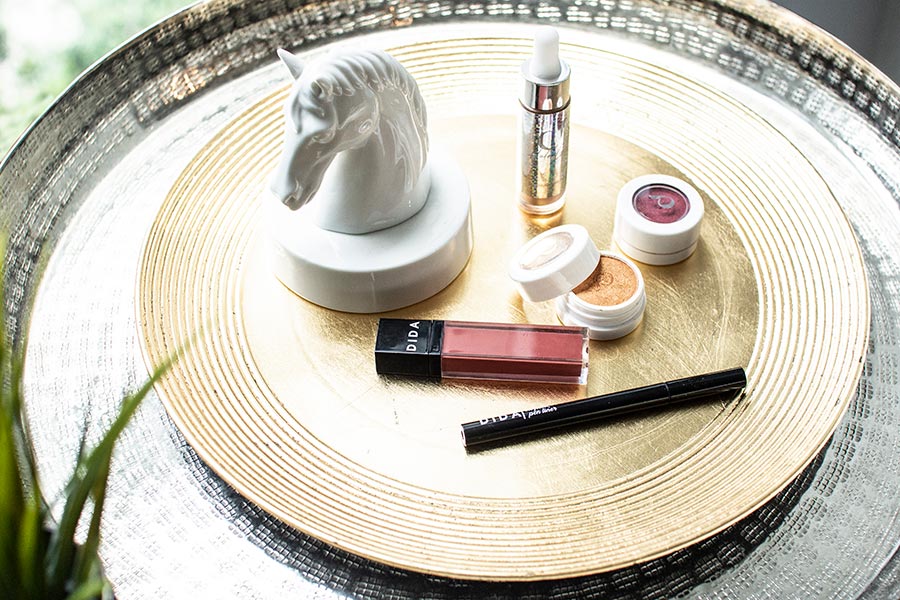 "With big corporations, a lot of the decisions are not made by females. They are made by men," Jamidah elaborates on the process of product development.
"We want to show our customers that we are a business that tests our products on ourselves because women know other women better than men. Women should be telling the market what they want, not men."
This, in part, explains the brand's tagline – by women for women. The bigger picture here is women empowerment, something especially close to their hearts as mothers.
"For us, it was important to show that although we have husbands, although we have children, we are still able to have that work-life balance. We can still achieve our goals and dreams, and juggle all of that progressively and positively," she says.
"We also want to promote confidence and self-expression, and we believe that beauty products are the easiest way for women to relate to that," Didie chips in, "We believe in natural beauty, so our products are made to enhance your beauty. It's not about changing you completely, it's just about showing a better version of you."
"Women should be telling the market what they want, not men." – Tengku Chanela Jamidah
As the brand turns two this June, they will continue to drive that message forward with the second installation of La DIDA – a marketplace bringing together female entrepreneurs and vendors from various industries including fashion, beauty, food, music and arts.
Yes, there will be other local beauty brands involved, but they aren't afraid of the 'healthy competition'. In fact, it establishes the fact that women can support other women of the same field while maintaining their own customer base.
Let the figures speak for itself.
"We were just doing our accounts the other day and we are proud to say that our company is generating a 7-figure revenue," Didie beams excitedly.
"We started out with a small investment capital from just the two of us and we actually achieved profit within five days of our launch. Now that we have achieved this milestone, we are ready to take our brand to the next level – we hope to expand nationally and regionally."
There's still a lot of potential for the beauty industry in Southeast Asia today, and they hope to tap into that market soon. How isn't the question, it's when.
"We have a plan, a vision to introduce something even more community based and technology based, and we know how to achieve that vision," Jamidah claims, "so right now it's about finding the right opportunity and people to take us there."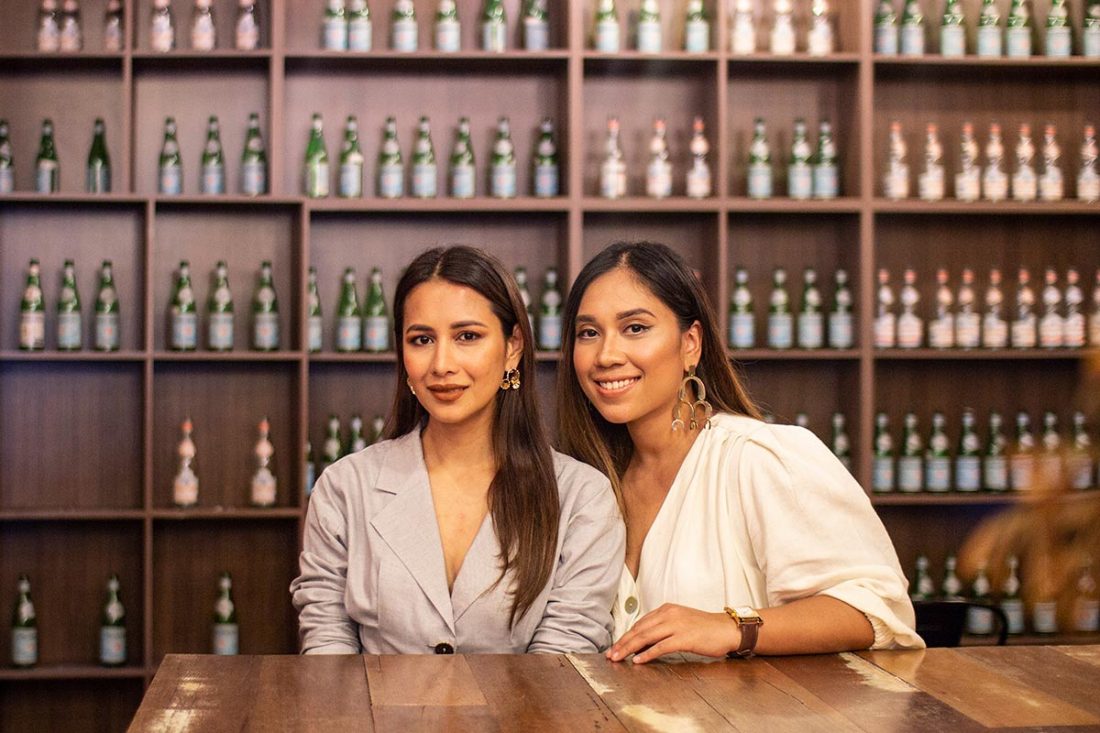 See the brand's full range of products on the official website here. Follow them on Instagram (@didaforwomen) for more news and updates on all things makeup.
Photography: Gan Yew Chin