This is the story of a sister act ready to take on the fashion and beauty world – with strong Malaysian sensibilities leading the way for a fresh take.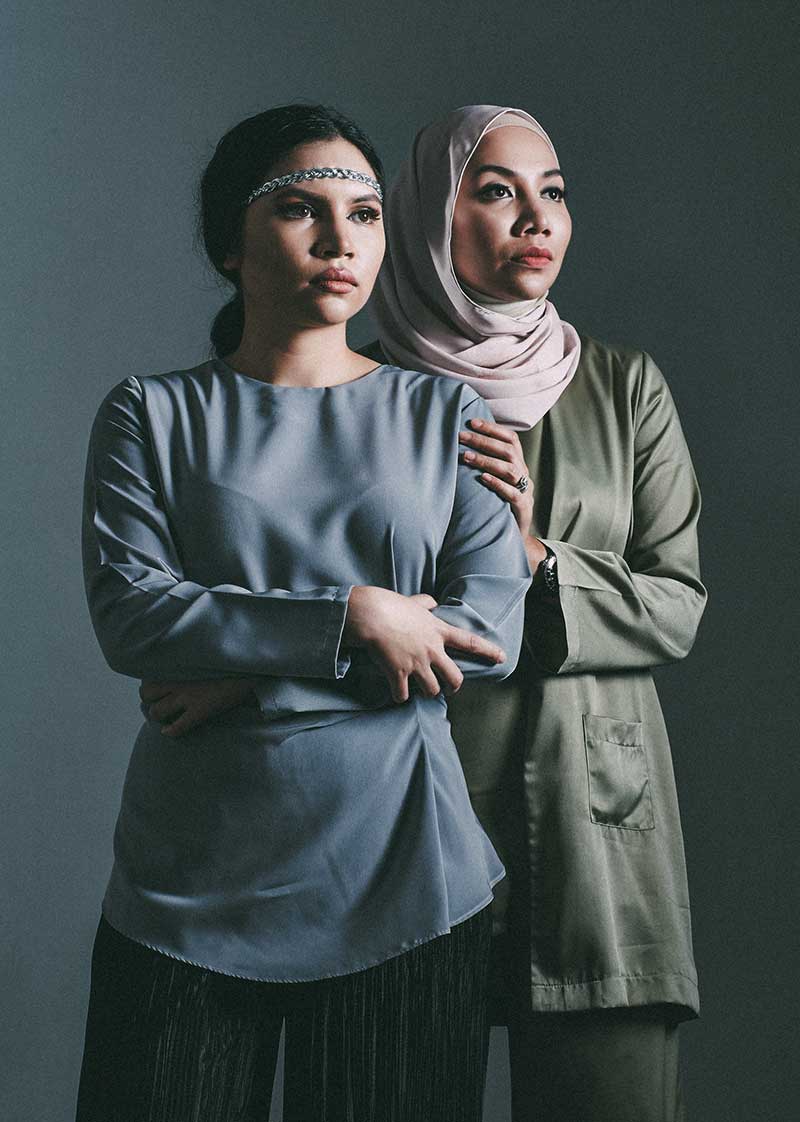 What do modest wear and make-up have in common? Quite a bit, if sisters Zairin and Aznita Azman have anything to say about it.
Consider, for a start, that all Umma (founded by Zairin) and Nita (founded by Aznita) products are wholly produced in Malaysia. Both are primarily online businesses garnering encouraging feedback with promising growth in the past eight months, catering to a wide range of women in Malaysia, Singapore and Brunei. Both are also making waves through platforms such as Fashion Valet, Zalora and Lazada.
What's more impressive is how the sisters have made a decision to build Umma and Nita on their own outside of the coattails of their booming family business – the travel retail giant Dimensi Eksklusif of their father Tan Sri Zainul Azman.
Beyond these, however, there is something so distinct yet compatible about the first impressions one gets from these sisters. Zairin comes off as the silently strong one, while Aznita is all about exuberant expression.
You'll also find that their identities are intricately weaved in the fabric of their brands – while Umma celebrates practical and purposeful apparel for the everyday woman, Nita is a colourful ode to the adventurous, artful side of the very same person.
"As the eldest, you're usually the person who is…" Zairin starts to say, when Aznita interjects "The lion!"
"No!" Zairin laughs in initial objection, before giving in, "Well yes, sometimes. I just want to make sure everything is okay. There has to be a fierce one, a fun one, and a mediator."
Fierce – in more ways than one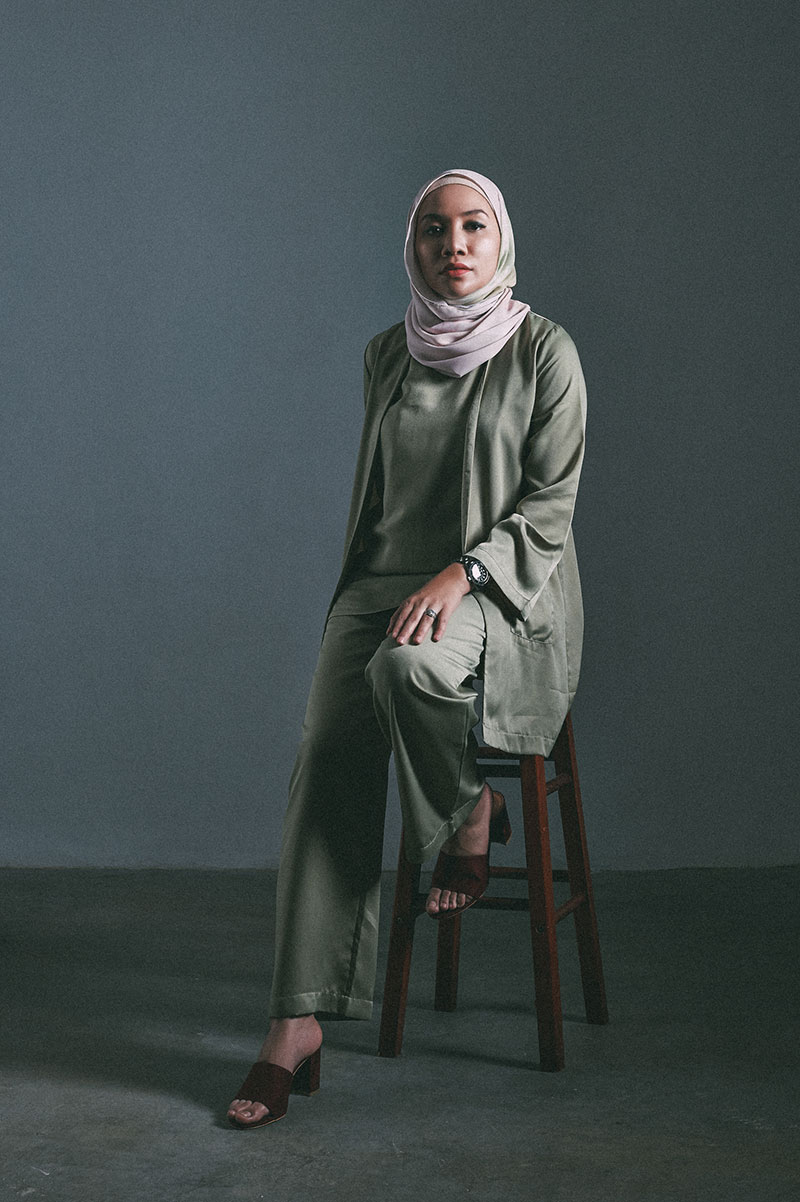 Like many women, Zairin's interest in fashion previously started and ended with dressing up. When she put on the head scarf, though, her fashion sense had to transition as well – and the available options didn't always cut it.
"I had to layer everything I wore, which is not a thing to do in our weather. I wanted something simple that I could put on and just head out the door. That's when I created the semi-instant scarf that comes with the inner."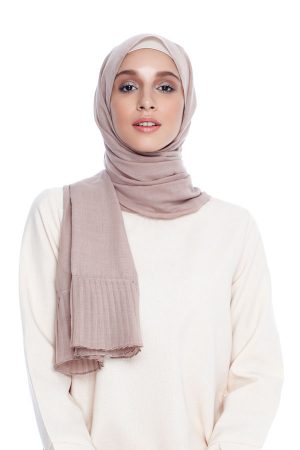 With this Malaysian-style scarf being convenient to just slip on, tie and swirl around (based on Instagram video tutorials), the door to creative expression was opened to the entrepreneur of ten years. This creation led to many more scarves, tops, pants, skirts, and one-piece apparel that build Umma's catalogue today.
"Modest wear has a huge market and more people are shopping online, but it can be a challenge to tap into new customers. There's always something to learn, which is exciting because you get to know what customers want, then create something for the sisterhood," Zairin says.
It's not mere poetic fate that the name Umma is similar to the Arabic ummah, meaning community. From selecting fabrics and colours, to trying out samples to test comfort, this mother-of-two finds time to be personally involved in ensuring the quality of apparel. In fact, her sense of ummah informs Zairin's steadfast belief that modest wear is not exclusive to Muslim women.
"Modest wear suits every occasion. You can wear it to dinner or work, mixing and matching because all the pieces go back to basics. I believe it's the identity and direction of Umma that sets it apart – there's a luxe touch, but it's affordable and accessible."
Her silky green, three-piece outfit speaks for itself.
 Paint with all the colours of culture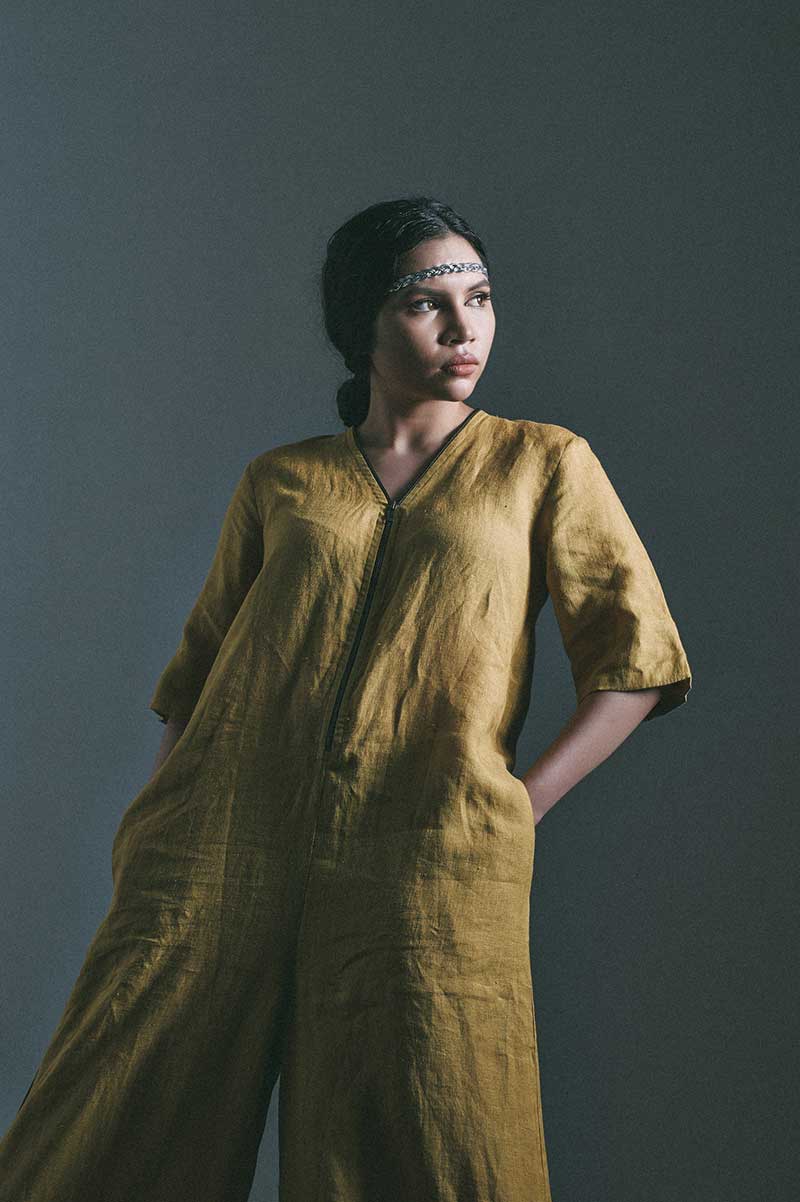 After serene Zairin, bubbly Aznita is a bundle of energy. She starts our chat by launching into a proud introduction of her lip, eye and face collections: Tropical, Traditional and Turkish by name. The Tropical lipstick collection catches my eye first, with names of local paradise beaches Langkawi, Pangkor, Redang, Sipadan and Tioman.
"When people look at Nita, I want them to feel 'Wow, this is different'. Yes, there are thousands of make-up brands, but what sets us apart is we have our own story line. Nita is an emblem representing women who are brave to explore and dream big," Aznita shares, divulging that she feels there is a little bit of this modern character in every woman.
An artist at heart, Aznita aims to place Malaysian culture and heritage at the forefront with her cosmetics brand. The Traditional lipstick line, for instance, sees Nita representing the various Malaysian ethnicity through names such as Kurung, Songket, Kebaya, Cheongsam, and Saree. In the Turkish collection, Nita explores Ottoman influences to introduce the brand's maiden eye and face palettes.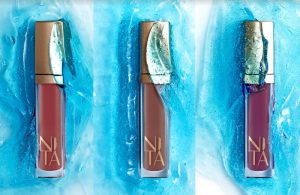 You can tell Nita is very much inspired by her founder's own adventures and discoveries as a young Malaysian woman, and it's something that connects with the target market on a personal level.
"We stay close-knit to customers because we want them to feel connected to us as well, especially as we're building the brand," Aznita says.
"We put attention to detail for a premium look and quality – raising the bar with a local brand with an international look," she says with a glimmer in her eye.
Aznita is looking at building Nita for the long term, and as such has learnt to take her time with progress. She also feels passionately about maintaining a clean, supportive environment for local businesses such as theirs to flourish. As she shares her journey, sister Zairin looks on with glowing pride.
From their mid-interview banter to inexplicable bursts of laughter on set, it's no secret that mutual admiration and respect bind this blood bond. Combined with the pride of a Malaysian and strength of a woman, one can only foresee great things to come for and from Umma and Nita.
Photography: YS Ting
Art direction & styling: Yew Chin Gan
Special mention: Zairin is wearing Umma. Aznita is wearing Umma in the solo shot & Nita cosmetics.
Product shots courtesy of respective brands.