Nature has always played a key role in the exceptional flavour, flair and fanfare of The Macallan's whiskies.
In capturing its uncompromised excellence that it has been renowned for since 1824, it is proud to unveil The Macallan Harmony Collection, a new limited annual release series of single malt whiskies that will see the brand progress its journey towards sustainable packaging.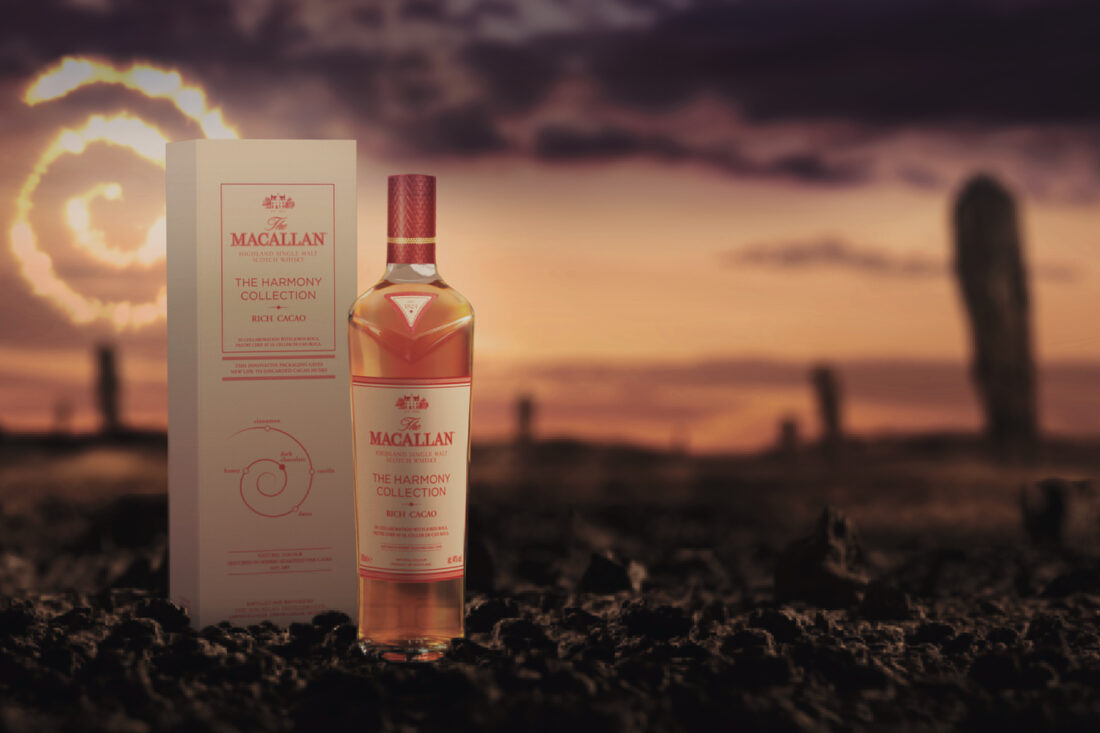 It will explore and apply the art of using organic by-product in its packaging to create a more sustainable alternative for the future by fusing innovative techniques with materials from the natural world at the end of their life to see them reborn with a renewed purpose.
 The first edition in the series – The Macallan Harmony Collection Rich Cacao – is a collaboration with renowned pastry chef Jordi Roca of El Celler de Can Roca to bring the worlds of chocolate and whisky to life.

The Macallan Harmony Collection Rich Cacao
The Macallan Whisky Maker Polly Logan embarked on a unique journey to Girona, Spain, where she immersed herself in the world of chocolate, exploring the chocolate-making process and uncovering the distinctive flavour profiles.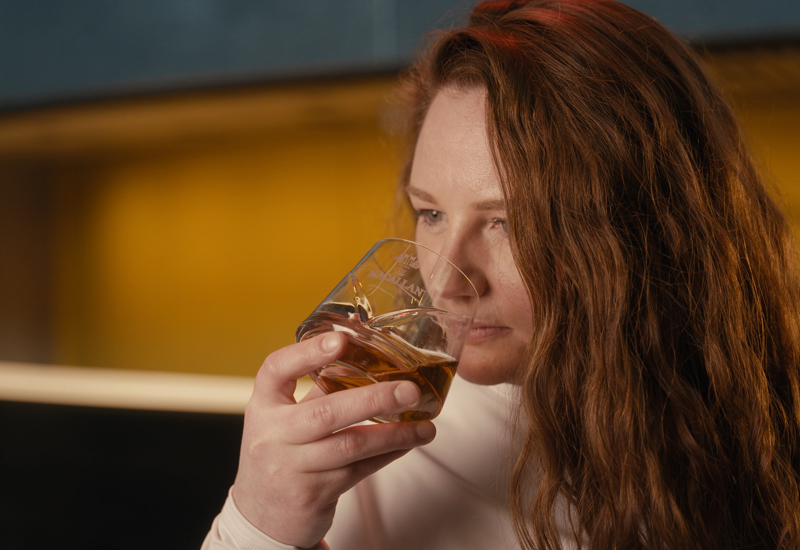 Following the experience, she searched The Macallan's maturing stocks to seek out casks that displayed rare indulgent chocolate notes, to create a whisky which pairs in perfect harmony with the richest chocolate for a luxurious sensorial experience.
In homage to its chocolate inspiration, this exquisite single malt is encased in a beautiful, fully recyclable and biodegradable presentation box, made using discarded husks from cacao pods. A by-product in the chocolate-making process, these husks would have been sent to landfill or destroyed but have now been reborn with a renewed purpose.

Inspired by The Macallan's connection to nature
Created in collaboration with world-renowned pastry chef Jordi Roca of El Celler de Can Roca, chocolate plays the main inspirational role in this first release in The Macallan Harmony Collection.
First nose reveals unmistakable aromas of chocolate fondant, sweet and creamy, before honey, oak, zesty lime and ginger take over. Take a sip and revel in the indulgent notes of dark chocolate, honey, dates, vanilla and cinnamon. Long after that last sip, you'll still pick up on a dark long finish of rich chocolate.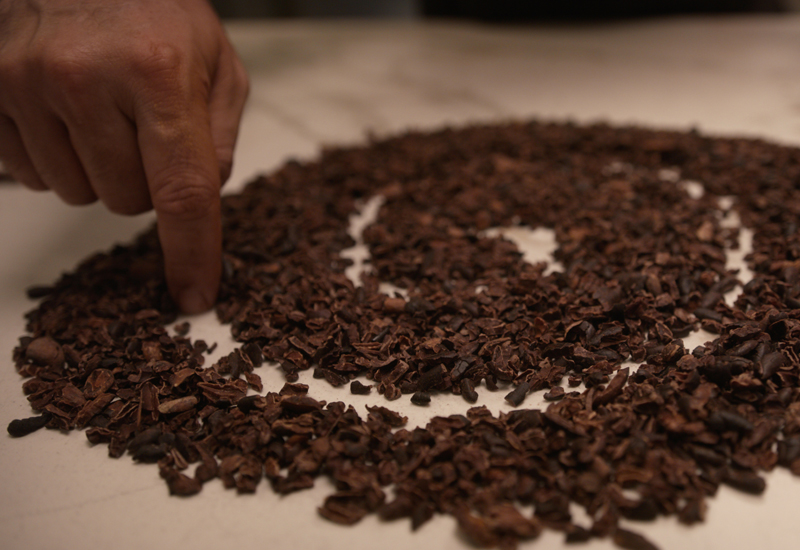 Sustainability has been a constant guiding principle for The Macallan since it began crafting its single malt whisky in perfect harmony with the beautiful nature that surrounds The Macallan Estate in Scotland's Speyside in 1824. The Macallan Harmony Collection is inspired by this deep-rooted connection to the natural world, which has been at the heart of its brand DNA for nearly 200 years.
This innovative series brings impactful product design and engaging activation intertwined with the brand's rich storytelling. Above all, it will appeal to those who share The Macallan's vision of creating a more sustainable world.
Learn more at the official The Macallan website here.
(Source: The Macallan)