Last week, the fashion world turned their attention to not Paris, not Milan, not even China, but Southeast Asia for the first-ever Louis Vuitton SS21 spin-off show. Not even a heavy downpour could rain on the parade of those in attendance at Singapore's Art Science Museum on Tuesday night for the brand's first runway show in the region.
It was also the Maison's first large scale physical show since the advent of the global pandemic – and it wasted no expense in providing the complete fashion show experience despite the strict safety measures in effect. Who says fashion shows are irrelevant post-pandemic?
The spin-off SS21 show took place in the basement of the museum in an outdoor area called the Oculus. The space was metamorphosised into a futuristic show venue, with green screens as the backdrop for guests at home to tune into the phygital show.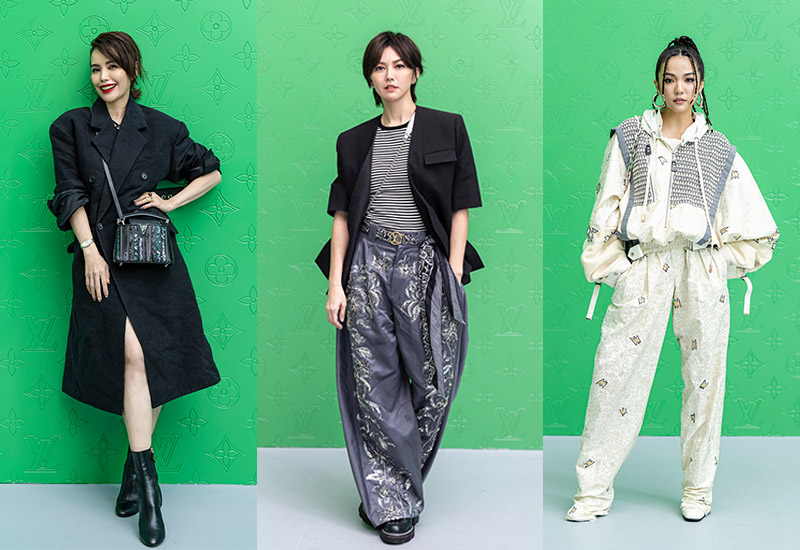 A total of 112 guests were in attendance, including celebrities and influencers such as Stefanie Sun, Zoe Tay, Rebecca Lim, Jesseca Liu, Desmond and Chuando Tan, Yoyo Cao and Mae Tan, to name a few. They arrived clad in LV masks for the occasion and took their seats on socially distanced green cubes in accordance with local SOPs.
While these IRL guests had the pleasure of witnessing the collection upclose, those at home were treated to extracts from Wim Wenders' iconic movie Wings Of Desire projected onto the green screens.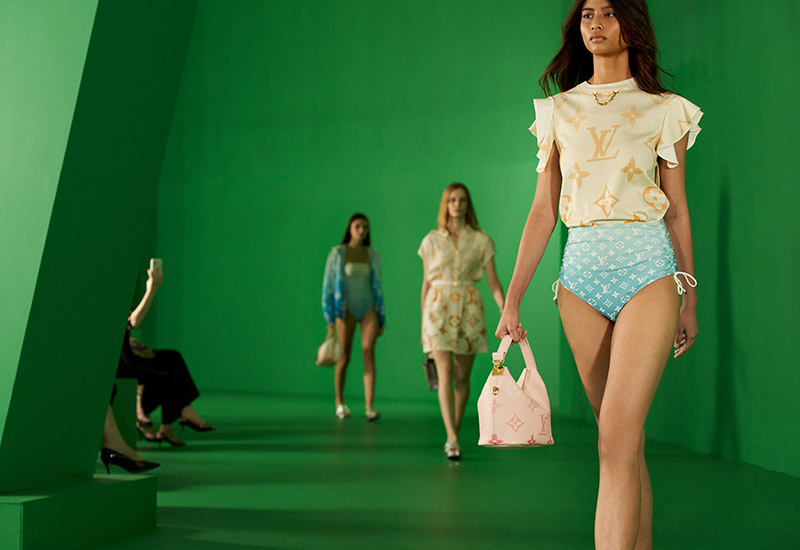 Cue the 69 looks worn by a cast of local models, comprising of designs from the Spring-Summer 2021 collection that was first presented in Paris last October, as well as a new Summer 2021 capsule. Designed by Louis Vuitton womenswear artistic director Nicolas Ghesquiere, there was a mix of vivid graphic prints, fine tailoring, genderless silhouettes and intricate embroideries that altogether fitted the theme of exploration at a time when uncertainty can breed more creative possibilities.
If Louis Vuitton can bring the glitz and glamour back to the fashion show, it's a matter of time before others follow suit. Watch the full show in the video above or check out the gallery below for our favourite looks.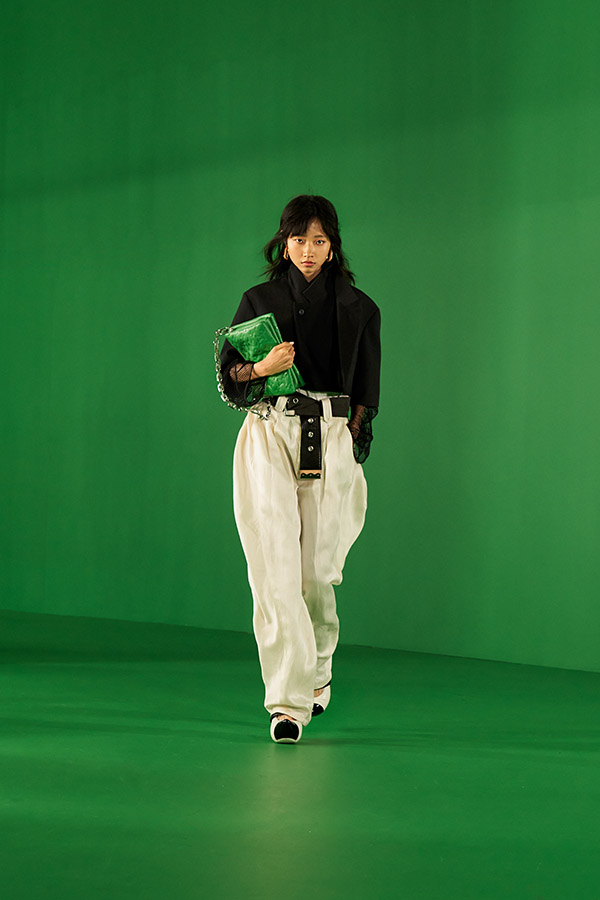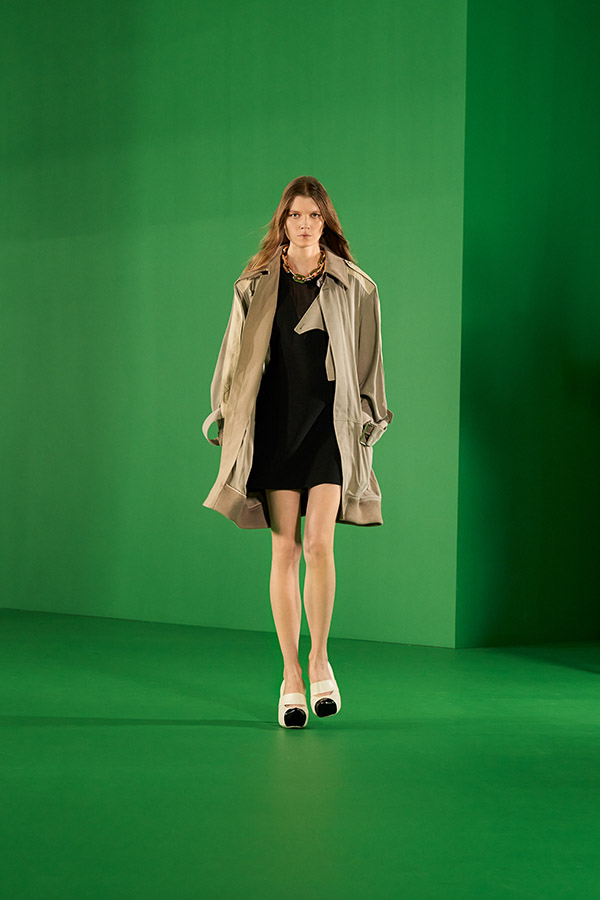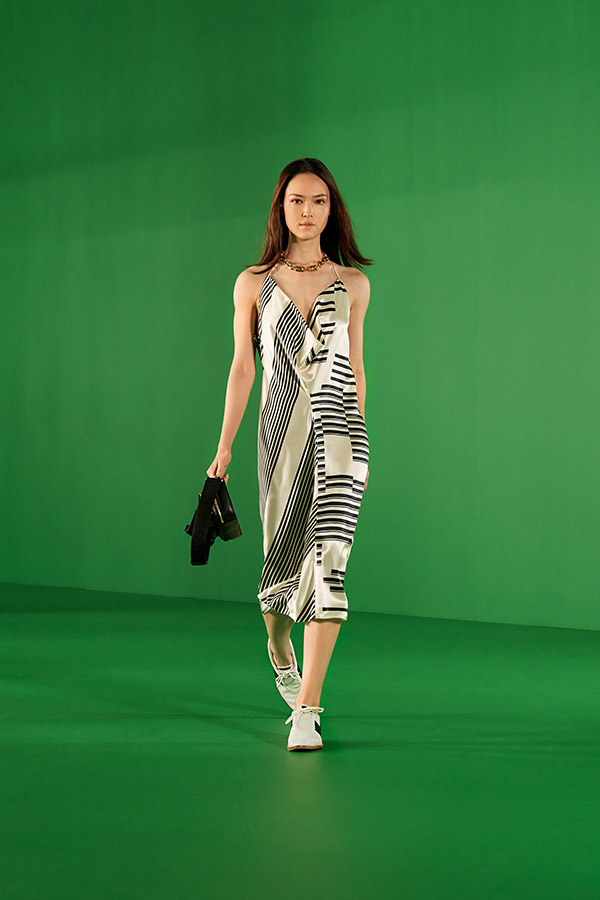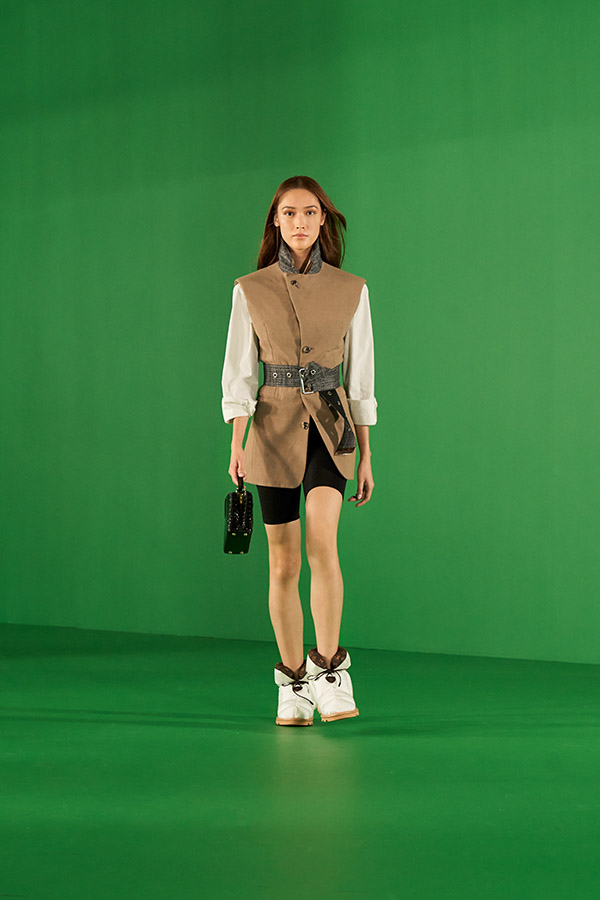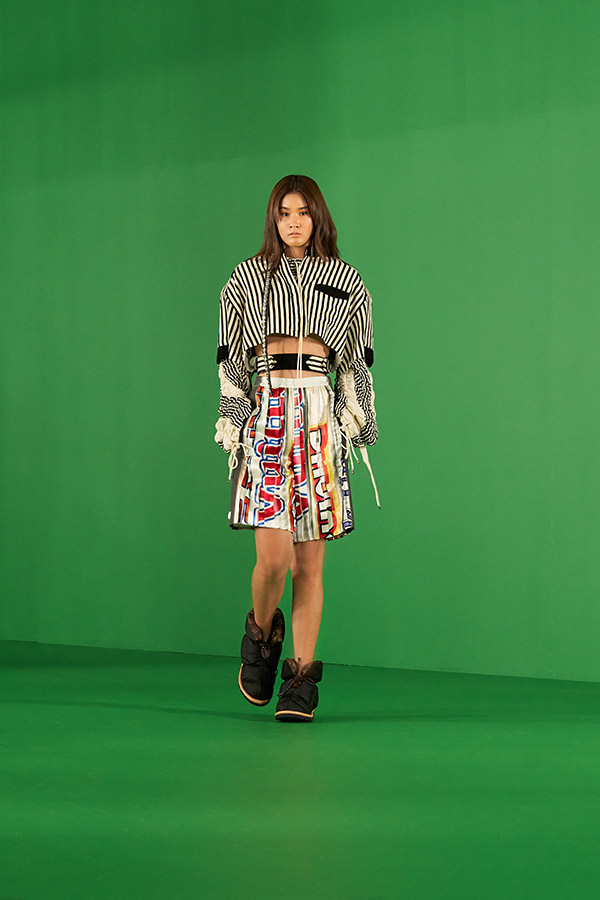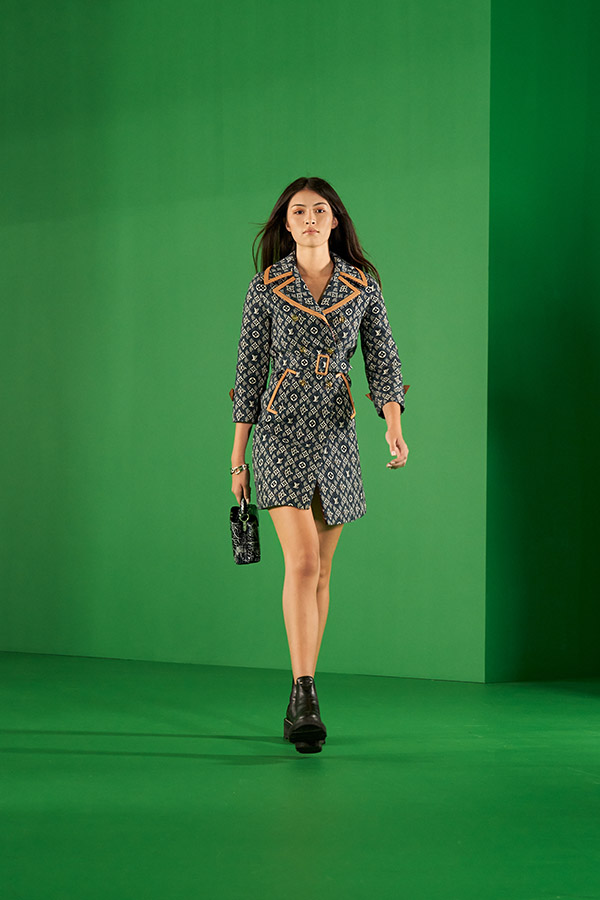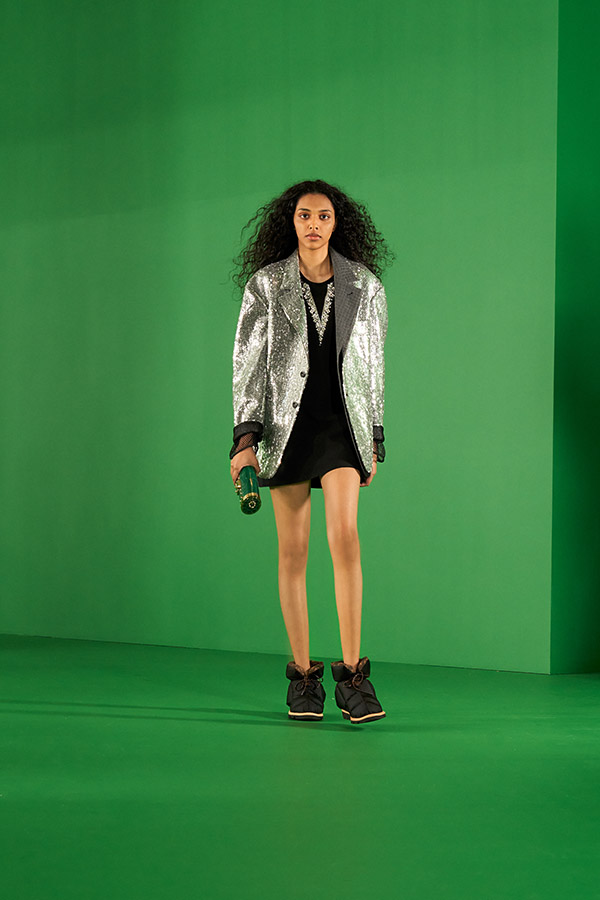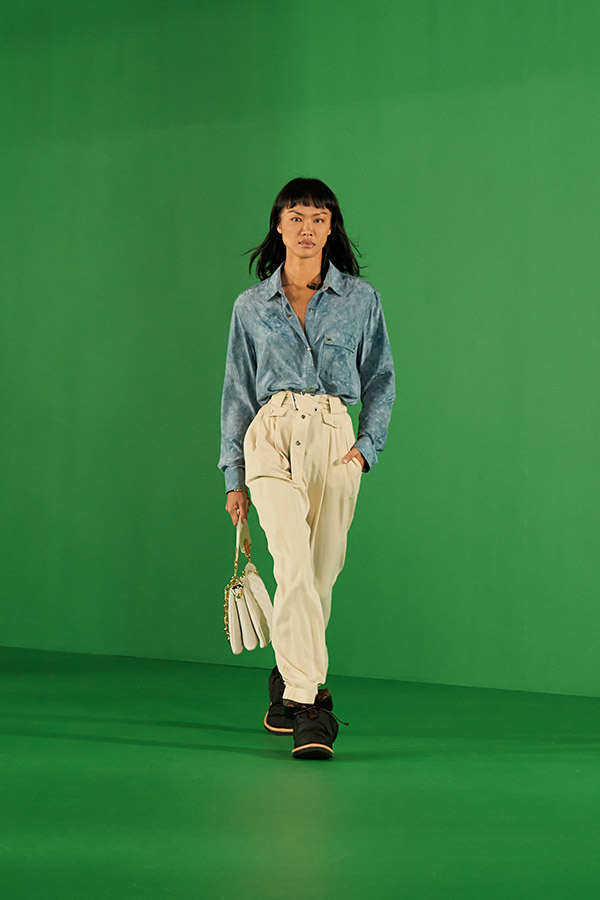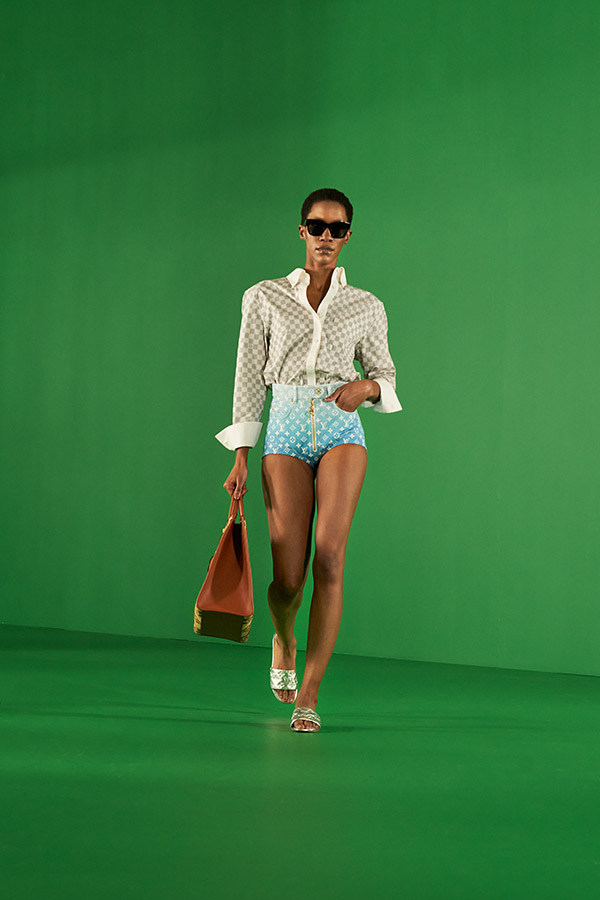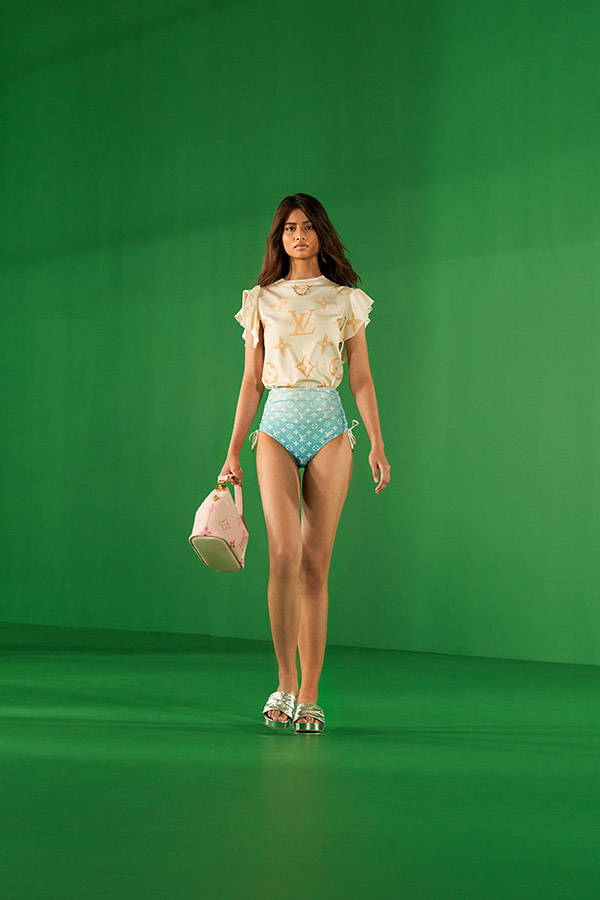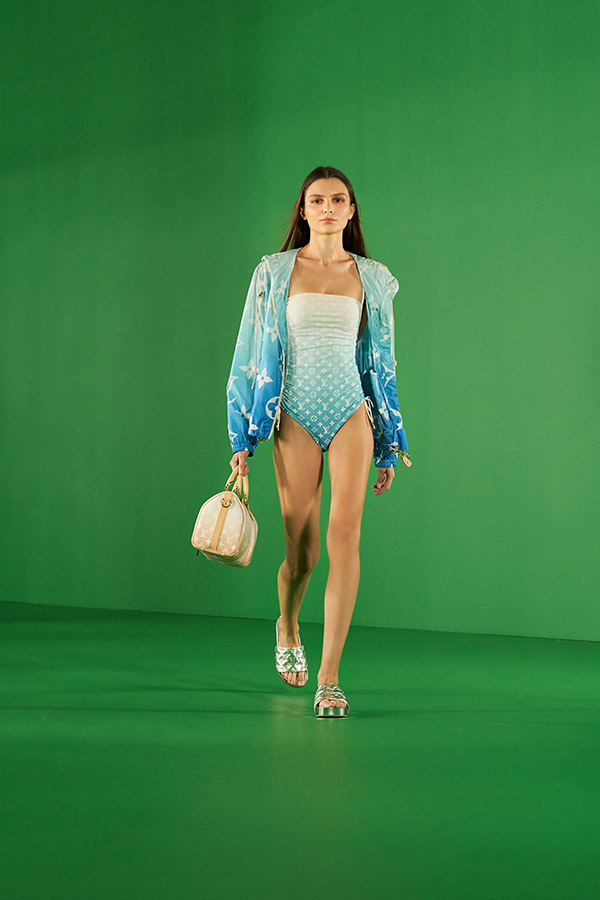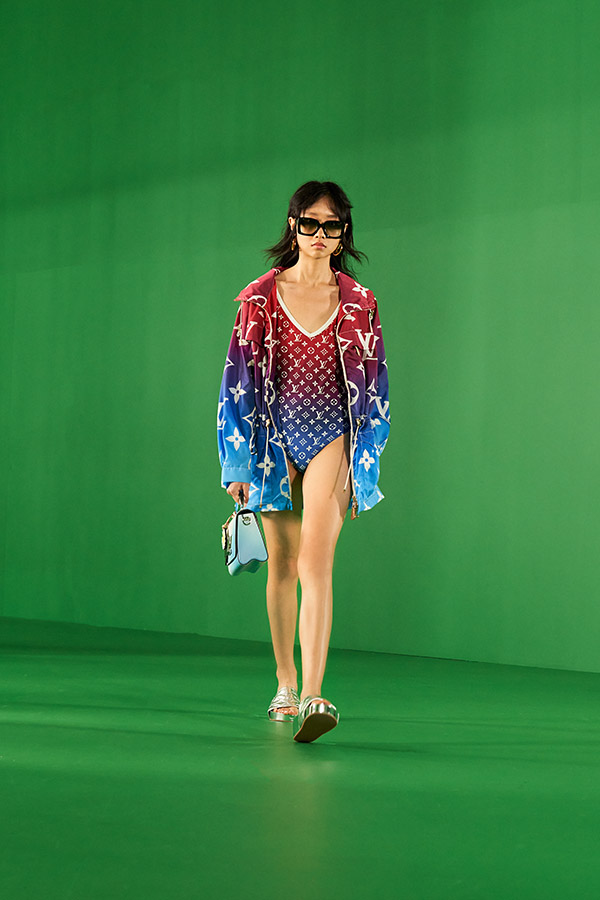 (swipe left for more)
Photos: Louis Vuitton