This will be the ultimate accessory for fashion and art lovers.
If there is one brand that brings out the artist and the fashion-forward in us, it will be Louis Vuitton. The marquee is now all set to unleash the artist within us with this plush colour pencil set. This would be an impressive kit in any art bag.
The luxurious design was revealed on Instagram page LVJ12 where other fashion rumours have been shared. Many a follower of the 31,000-strong account commented on the image of the case, captioning it 'need'. So, the interest in the high-end stationery is strong!
The pencil case set, presented as a roll-up, comes in the signature Louis Vuitton brown leather motif and has 40 wooden pencils slotted inside, with a metal hardware fastening. On the exterior are hand-painted circles showcasing all the colours inside, acting as a guide to where each pencil should be placed after use.
The case is fastened with a metal hardware piece and string to ensure that the pencils stay in place through travel and packing. We hear it will hit the shelves end of April.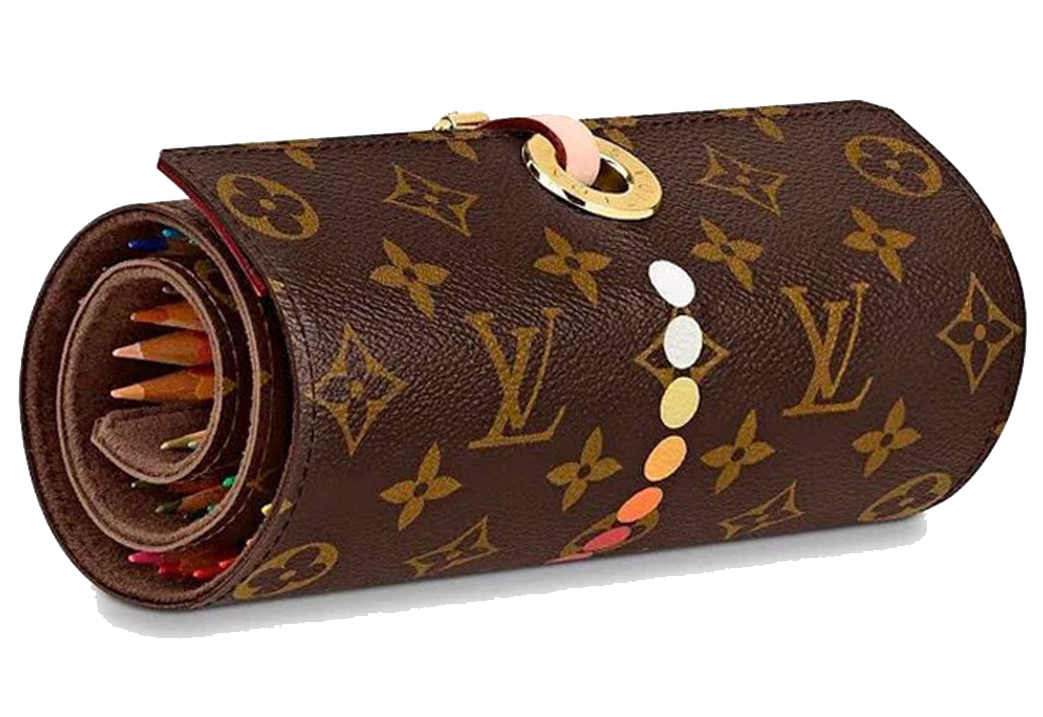 Maybe someone who already owns some of the plush stationery from LV would like to add on to their collection! Some of the items that the French fashion house has released includes a pencil pouch that will set you back $500 and a notebook for $200.
Louis Vuitton is not the only fashion house to have stationery items, Hermes has got an impressive line-up of writing instruments that will please any fashion item collector.
And let's not forget some of the luxury version of mundane objects that have been released before this. How much is too much, really?