It is near impossible to tell the story of Louis Vuitton without mentioning the piece that started it all – the trunk. The House's commitment to fine craftsmanship, quality, innovation and elegance stemmed from the spirit of its founder, Louis Vuitton, the trunk maker who revolutionised the 'Art of Travel' with timeless, practical and beautiful travel trunks.
So what better way to honour Louis Vuitton's legacy than with a travelling exhibition of specially designed Louis Vuitton trunks? Conceived as part of Louis Vuitton's bicentennial birthday celebrations, the made its debut at the Louis Vuitton family house in Asnières, France. 
From April 4th, 2022, the exhibition featuring 200 imaginative trunks by 200 visionaries will be in Singapore's Marina Bay for the first stop of its international tour.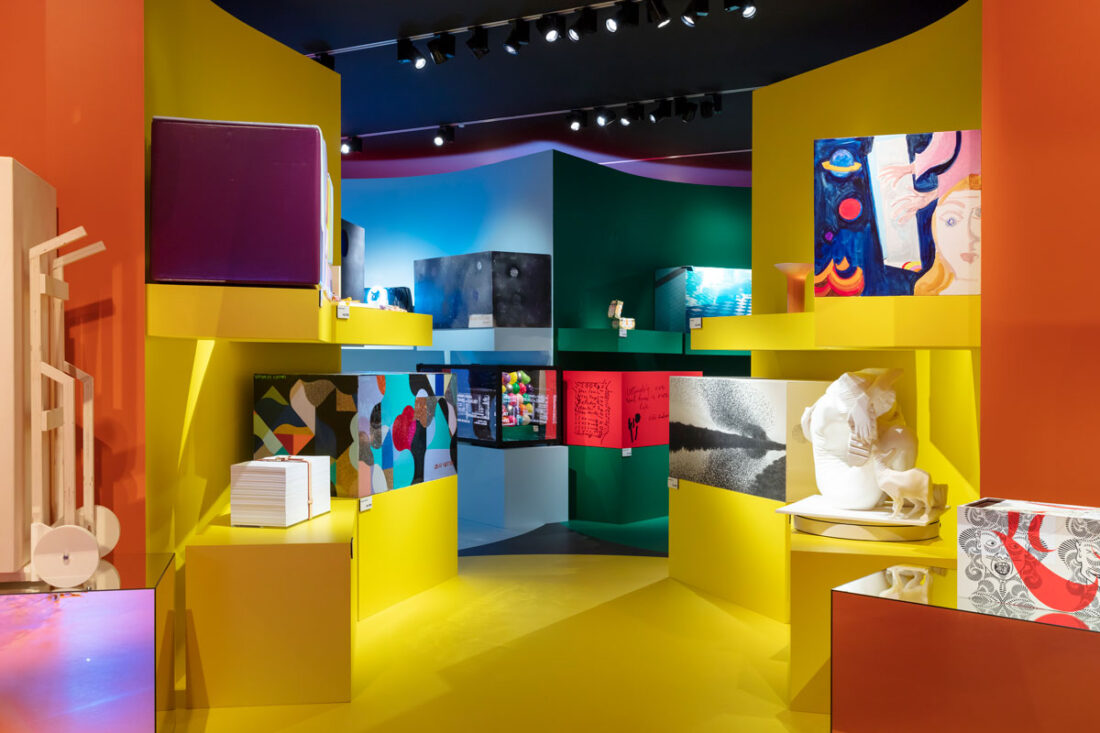 To mark 200 years, a diverse cast of talents and friends of the House, hailing from the worlds of art, culture, sports, and science were invited to personalise the 50 x 50 x 100 centimetre trunk. Familiar names who took on the task of transforming the emblematic vessels with their own artistic expressions include Supreme, BTS, Peter Marino, Lego, and Fornasetti.
At the Singapore exhibit, the first main space is reminiscent of a warehouse, with original art pieces stacked on shipping crates alongside 'Magic Trunks' and a robot-trunk by the name of Monsieur Louis.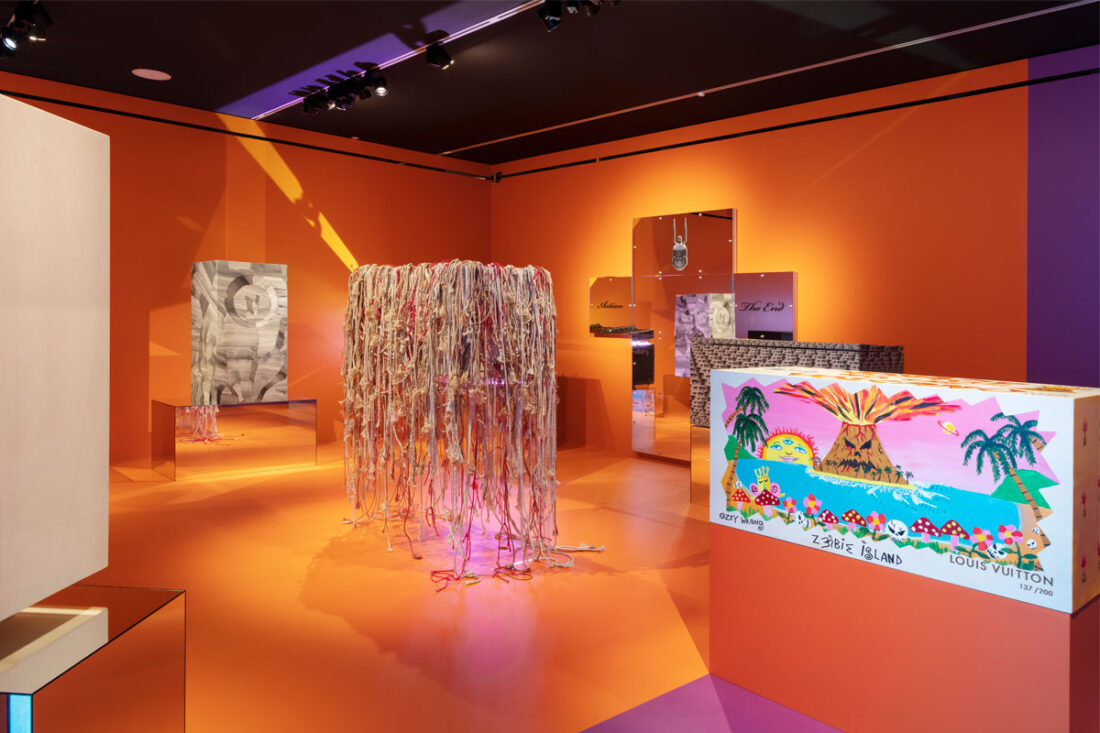 Following this, visitors will then step into an open dreamscape panorama which leads into two dedicated rooms. The first interactive room features the trunk by BTS, each of its individual sides designed by a different group member. In the second room, visitors will find an audio speakeasy space with functioning 200-track jukebox trunk by British DJ and producer Benji B. A lifestyle area will also be available should visitors want to watch some video interviews or browse books before leaving.
The travelling exhibition is part of the wider LV200 project, which is a fully philanthropic undertaking to empower young people through their creative endeavours. The visionaries have directed 100 percent of their fees, amounting to 2 million euros, to 15 charitable organisations across 13 countries.
The free 200 Trunks, 200 Visionaries Exhibition will run from 4th to 27th April 2022 at the Marina Bay Sands Event Plaza in Singapore.
Registrations start from 1st April, 2022 at ap.louisvuitton.com
Photos are from the 200 Trunks, 200 Visionaries Exhibition in Asnieres, France.
Source: Louis Vuitton