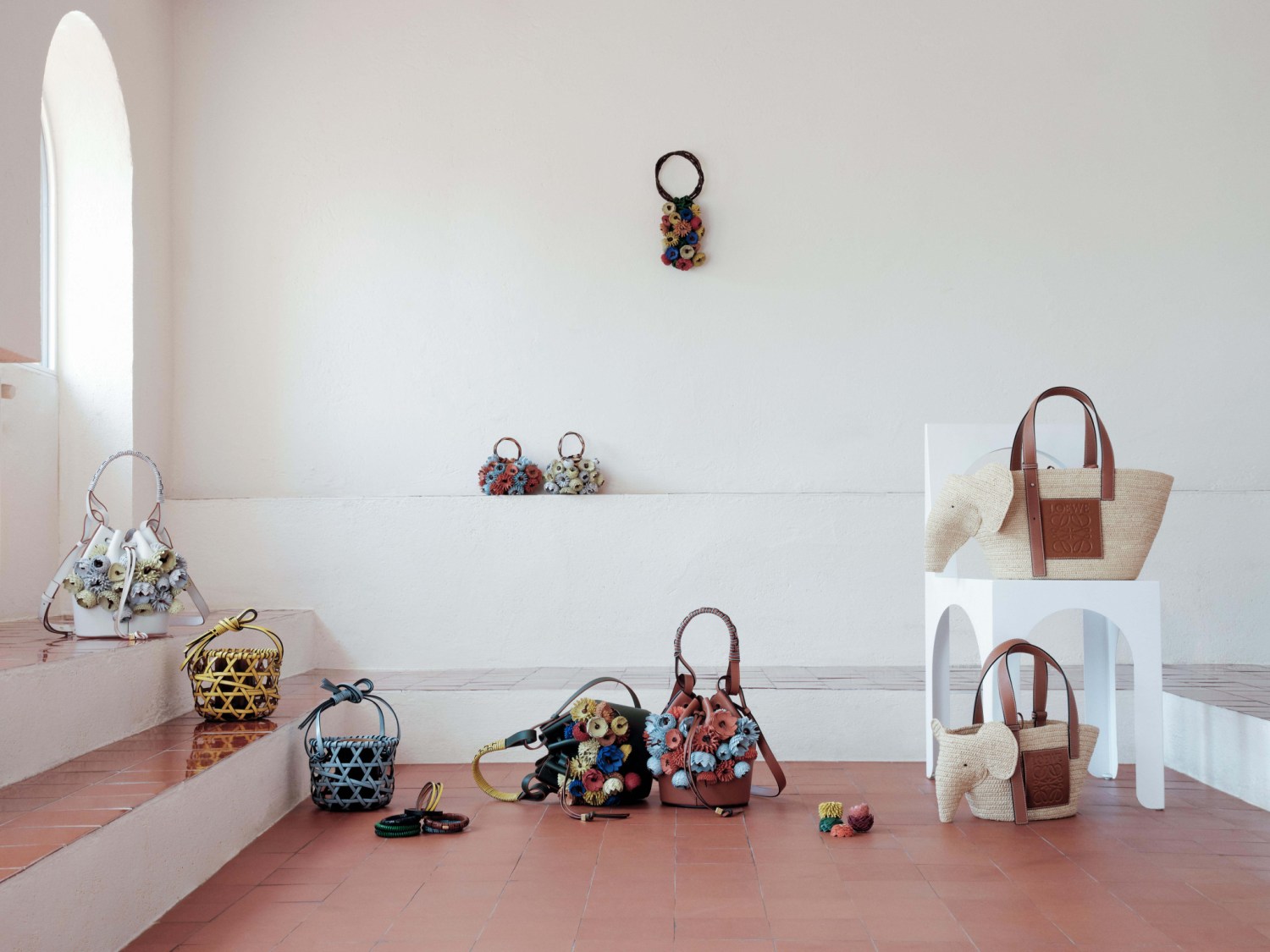 In an effort to reinforce its commitment to craft, which has been described as "central to Loewe's identity" by Jonathan Anderson, the Spanish fashion house has launched its latest Weaves collection in collaboration with Sotheby's that explores artisan-crafted objects.
Like the name suggests, the Weaves collection is an ode to the art of weaving, spotlighting it as both a "decorative craft and a way to build structure". It's comprised of woven leather bags, baskets, accessories, and the highlight being Galician chestnut roasters embellished with surplus materials.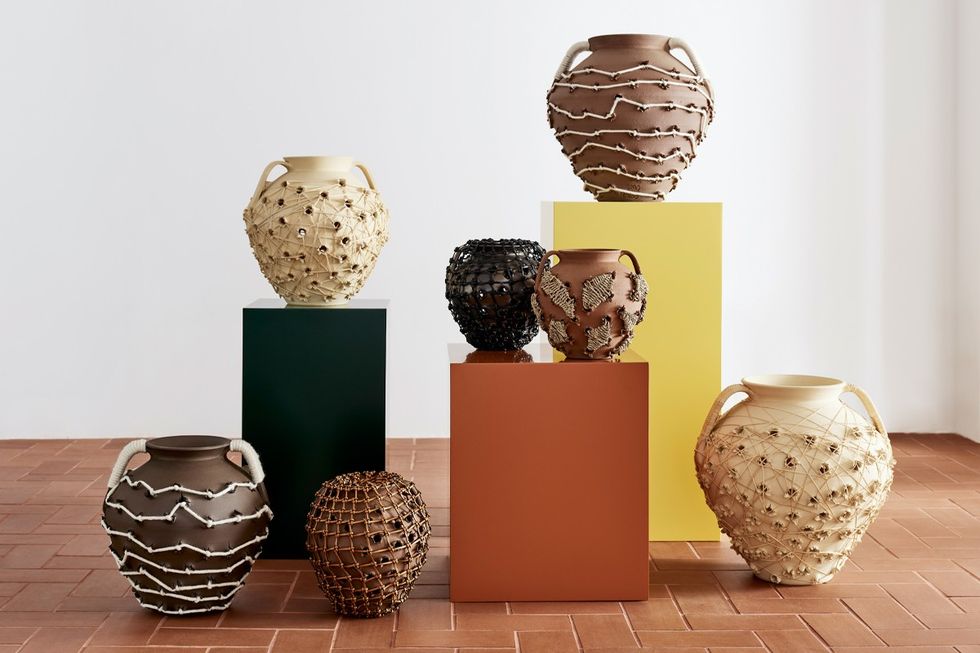 The chestnut roasters feature a handmade clay pot with multiple holes punched into its form. The holes are functional in nature but their textures also create the ideal display for different weaving techniques. The pots were constructed by renowned master potter Antonio Pereira, then reinterpreted with weaving techniques by artists Min Chen from China, Laia Arqueros from Spain, and Arko from Japan. Sotheby's is exhibiting seven of these artist-embellished pots, alongside the auction house's marquee May auctions in New York.
In addition, the exhibited pieces will also be sold at a fixed price on Sotheby's Buy Now online marketplace, marking Loewe as the first luxury fashion brand to exclusively consign with the platform.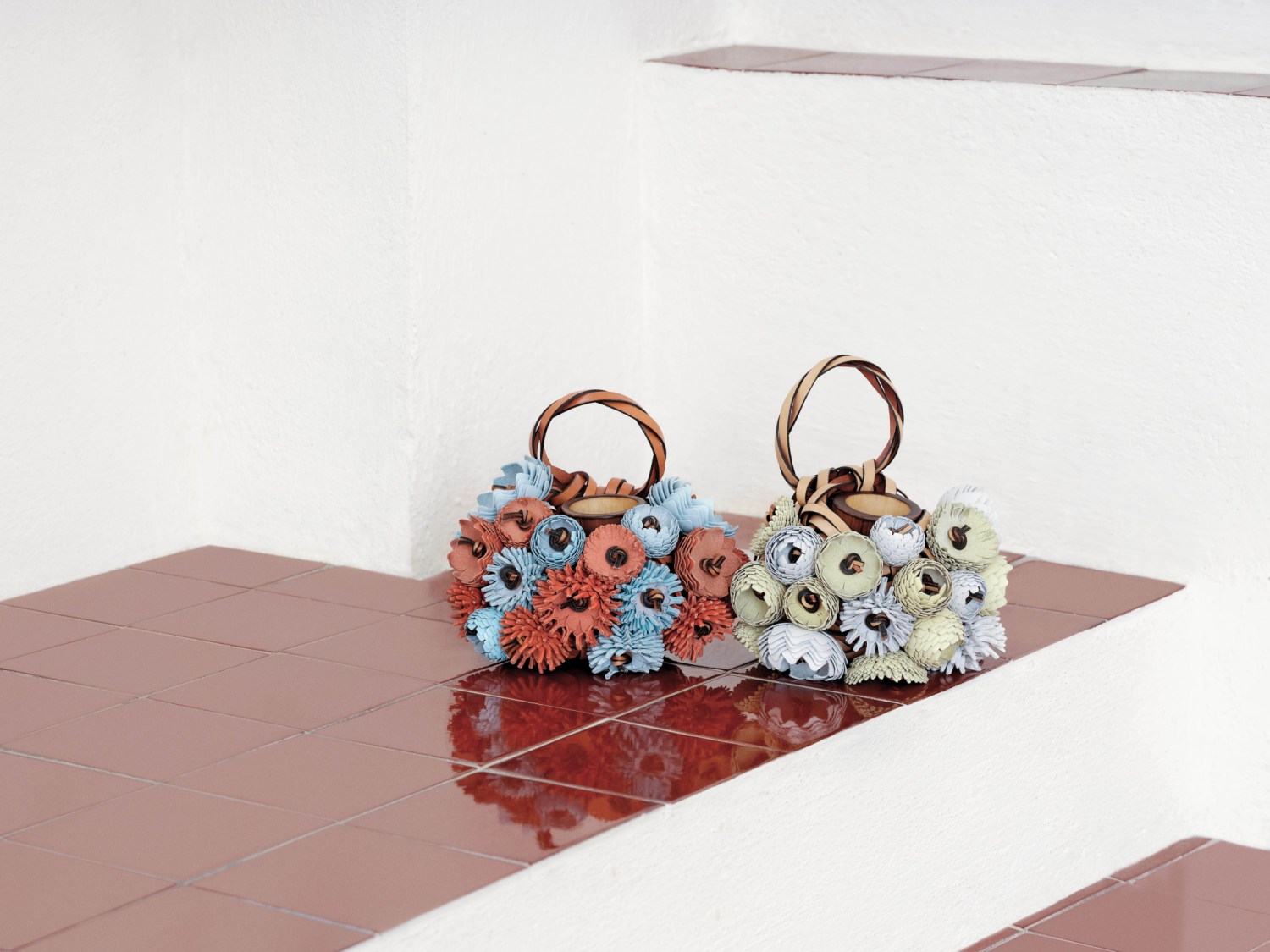 To further expand how the handmade chestnut roasters could be reimagined creatively, 84 of the clay vases were also given to Idoia Cuesta and Belen Martinez in Spain, as well as to the Loewe artisans to experiment on. Just like the pots on display, surplus materials from the brand's collection will be used again to help realise sustainable and beautiful decorative pieces that will be made available to buy in-store worldwide.
As for wearable accessories, highlights include the signature Balloon bag which has been given the same woven treatment using surplus materials, while Loewe's Elephant bag is also featured in woven raffia.
Mark your calendars, as the Loewe Weaves collection will be available at Loewe stores and loewe.com from 27 May 2021. As for the Sotheby's auction, the date is set for 12 May 2021.
Photos: Loewe