This serial entrepreneur wears many hats, but most notably, being the founder and CEO of Orkid Cosmetics has awarded Raeesa Sya a coveted spot in Forbes' 30 under 30 Asia list.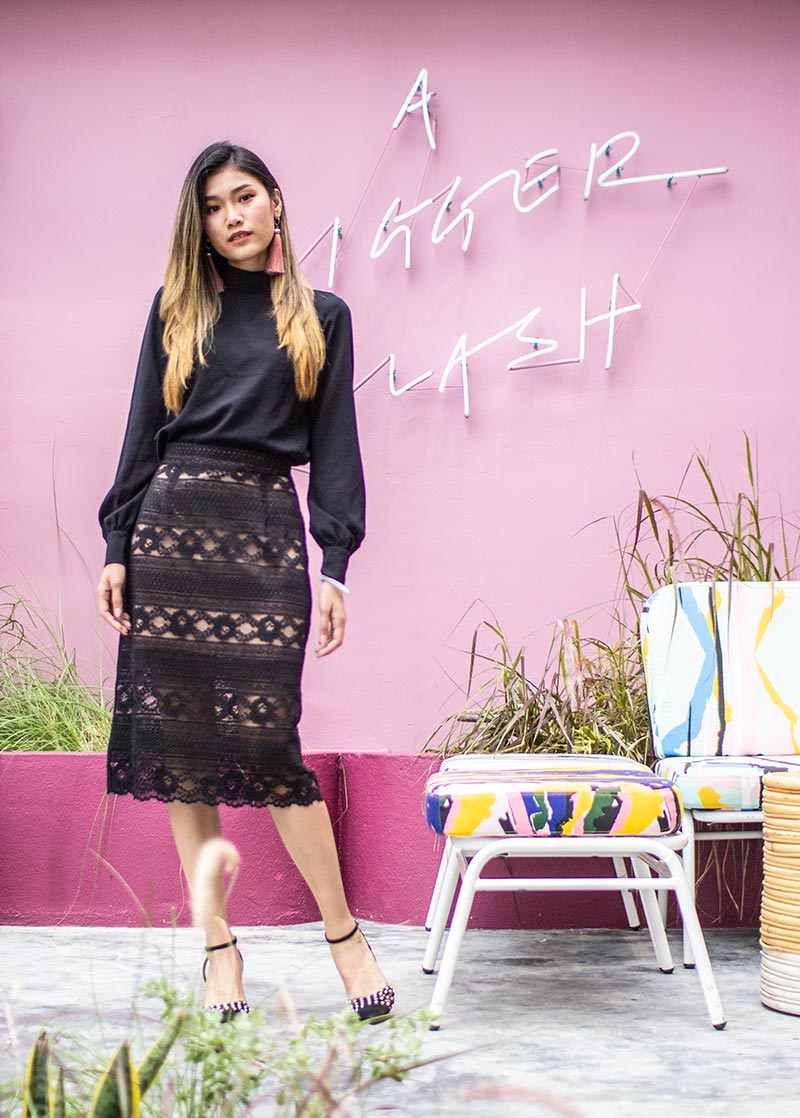 Raeesa Sya is by no means a stranger to the beauty or startup industry. In fact, she was only six when she was first exposed to makeup and she's now a serial entrepreneur at 28.
"I was a dancer in school, so I always wore, like, blue eyeshadow when I was dancing," the multi-talented boss lady tells good-humouredly. "But I started Orkid Cosmetics more from a business mindset (rather than interest) as I was planning to leave my previous company at the time."
The fact that she's always thinking of her next big project tells us that she's a serious go-getter with an eye for opportunity. Her next words affirm the thought.
"While I was looking for grants, I realised there were a lot of opportunities in the halal market. And I thought, 'why don't I try to fill the gap in this market?' especially since Malaysia has one of the best halal certifications," she divulges.
Following her own advice to other budding entrepreneurs to 'just do it', she did. That decision has rewarded her with the pride of founding a homegrown halal, vegan and cruelty-free brand, and in turn, a spot in Forbes' 30 under 30 Asia list.
Getting to know the Orkid girl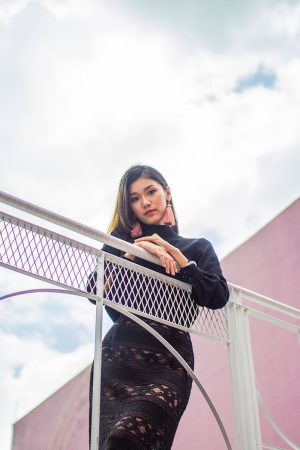 The name behind the brand has an interesting back story of its own.
"I've always wanted to name my kid Orkid. I think it's so classic, and I like this whole idea of classic names with a modern twist," she grins.
"Also, when I was growing up, there was this movie by Yasmin Ahmad called Sepet. The lead actress was Sharifah Amani and her name in the movie was Orkid. I really liked her character. She was this sweet-looking but sassy girl."
The film character is a close depiction of her effigy of the Orkid girl – smart and goofy at the same time. That's why she makes a conscious effort to work with micro-influencers from diverse backgrounds and unusual interests to market Orkid products.
"Last year during International Women's Day, we sponsored a Motor & Gincu event. It was basically a bunch of female bike riders convoying all the way from Gasket Alley to Publika," she says. "It's so different and fun – that kind of highlights the millennial and youthful culture of the brand."
Getting to know the products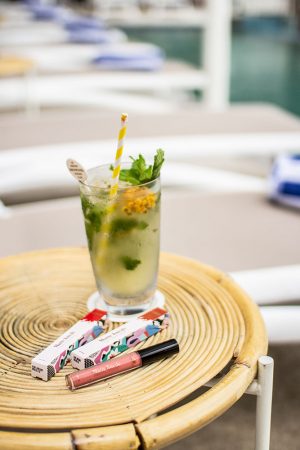 For a better understanding of the brand's philosophy, here's a quick breakdown of terms. A halal product means that it is permissible in Islam; a vegan product means that it does not contain animal or animal-derived ingredients; and a cruelty-free product means that it is not tested on animals.
Raeesa explains that even with vegan and cruelty-free labels, there's a chance that their products aren't completely harmless. With the addition of the halal certification, customers can be assured that their products are 100 percent clean and safe for use.
"We have to make sure we get a halal certification from our suppliers for our raw ingredients and then for our factory before we can get a certification for our products. And even after you get the certification, the religious authorities will still check on your factory and products from time to time," she adds on the painstaking process.
On top of that, the brand's liquid lipsticks are formulated using high-quality pigments imported from Europe and Japan. Currently, the range comprises 10 unique shades, with four more to be released next month.
"We started out with only liquid lipsticks because we wanted to test the market and get to know our consumers before commercialising everything. But eventually, we definitely want to introduce staple products like eyeliners, mascaras, blushers and anything else you can think of," she reveals.
What's the end goal? "World domination," she quips in a sing-song tune, before adding confidently, "We want to educate more consumers on halal makeup and encourage a more holistic approach to beauty."
Getting to know the founder
Admittedly, Raeesa's past experience in the startup scene has helped her in running and developing Orkid now. In 2015, she had started LULU – an app which connects users to beauty professionals such as makeup artists, hairstylists and beauticians. She then sold the joint venture to HMH Technologies before starting another beauty app, Bfab, with a different co-founder.
In a similar fashion, Bfab allowed users to book salon and spa services from the list available on the app. It has since shifted its base to Singapore and expanded to a SaaS business model.
Besides the beauty industry, she also has her own design agency, Revolt, focusing on brand identity and creative solutions for businesses. She also does design consultancy and gives tech and self-development talks to empower others.
What is one important lesson she has learnt through it all? "Having a good product is not enough, you need to know how to market and brand it well," she offers.
"You don't always have to compare yourself or your brand to others. It's not about how fast you grow but how consistent you are."
At the end of the day, she believes that having an interest in what you do is essential to your company's growth. Knowledge and experience comes only after believing in your own brand and purpose.
"For me, it makes me really happy when people who have sensitive lips or can never wear lipsticks tell me that they can actually wear Orkid. To me, that is a big achievement."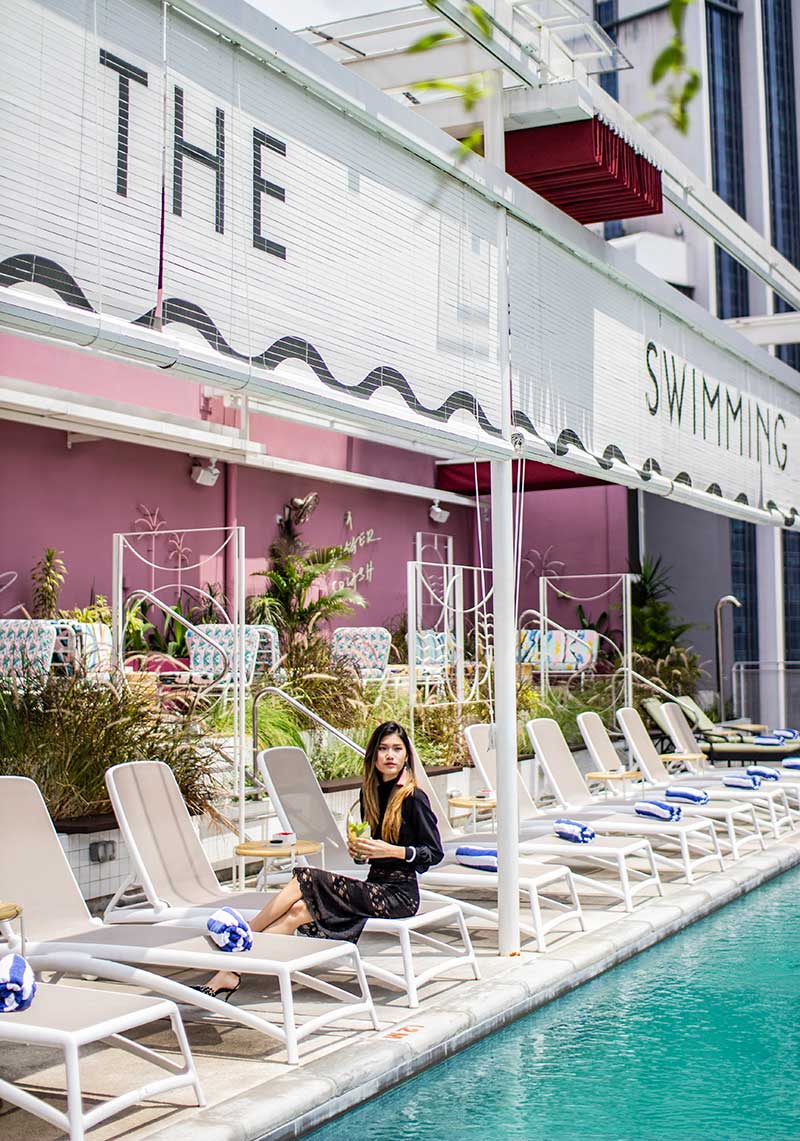 For more information on Orkid Cosmetics or to shop their products, log on to the official website here.
Photography: Gan Yew Chin