Giving up time with family and friends for hours into the gym is not even the hardest part of Linora Low's bikini athlete journey.
Walking into the gym with a spring in her step and a wide smile on her face, Linora Low is the very image of a confident woman. From a familiar voice over the radio, she has expanded her portfolio and today juggles between being an emcee, actress, wellness coach as well as a bikini athlete.
With the last bit, Linora may not have the hobby of a typical woman, but she definitely is an embodiment of female strength. She can lift 90kgs easy so do not underestimate that pretty smile and chirpy personality. Her firm handshake is a hint to the solid muscle strength – and mental resolve – that she regularly works on developing.
And right now, she has set her sights to compete as a bikini athlete.
Bikini athletes go beyond  just looking pretty in a bikini, which Linora manages with no sweat. It is a mix of athletics and modelling that requires the combination of a well-toned body and a strong mental fortitude. To top it all off, you have to do it with a smile.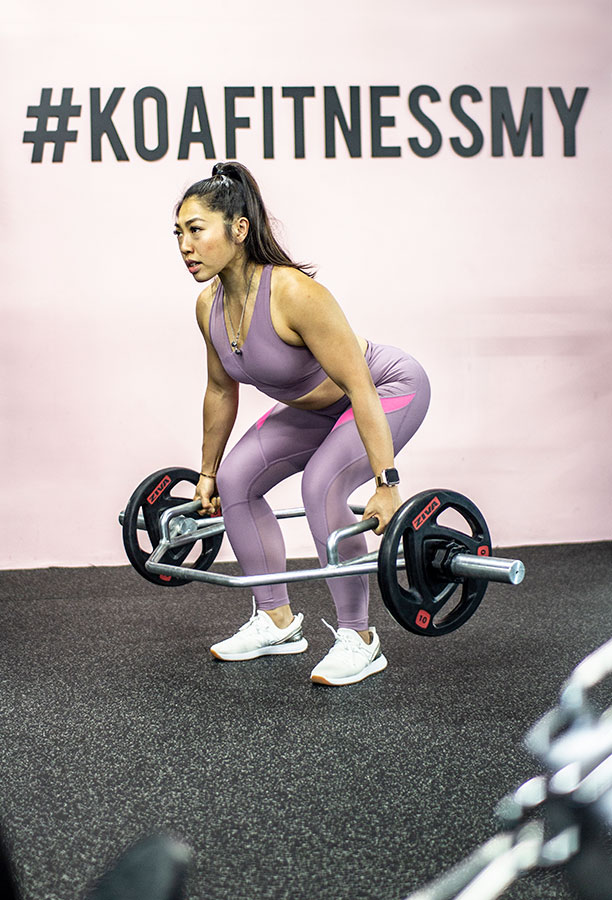 From dealing with heartbreak to a warrior princess
It all started when Linora took to the gym after a heartbreak to exhaust her sorrows. That eventually led to weight lifting spun off from her strength and core trainings.
A chance encounter with posters advertising bodybuilding but with a feminine touch introduced her to bikini athleticism. Bikini athletes, as the name suggests, are bodybuilders who mould and sculpt their physiques with techniques catered to enhancing a woman's natural curves and body tone with the end goal of looking her best in a bikini.
Bikini athletes are strong, yet feminine. They are their natural self, enhanced.
"They looked like warrior princesses, like Amazonian women," she recalls. "That is when I decided that this is it. This is what I want to do."
Linora admitted to being plagued with body issues when she was younger as she was the 'chubby girl' in school. Looking at her now, it is clear she has turned that insecurity into a strength that not only empowers her, but has come to define her. She is stronger than she knows in her body, and her confidence shows.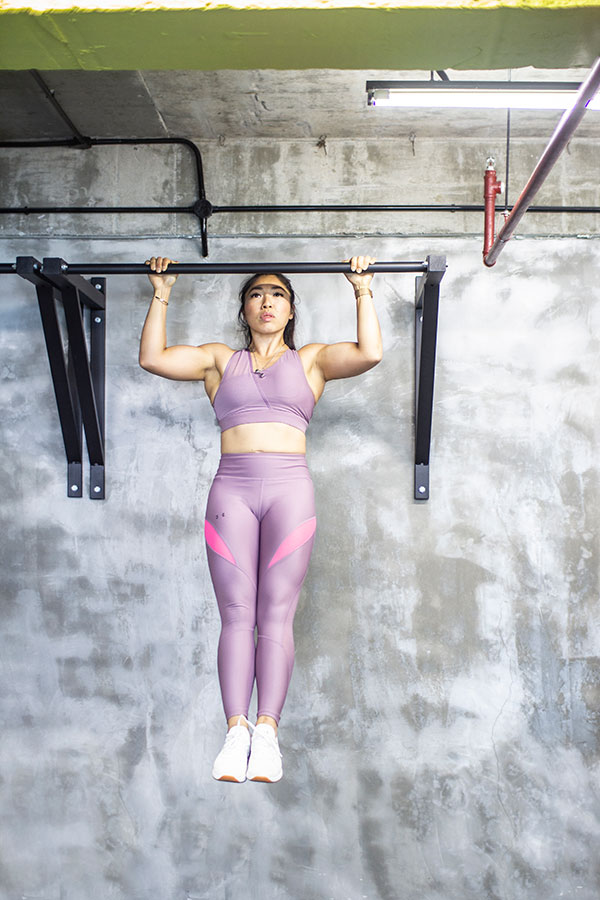 Battling insecurities
Linora recounts how she has surprised herself over and over in pursuing this goal. In the two years since she embarked on this journey, she says she has discovered so much about herself as well as health and nutrition.
"I have discovered so much more than I have in all my years being alive," she exclaims. "To achieve this goal, I had to change my life completely."
She remembers well the sacrifices. She was already working in the entertainment industry. She was already a public figure and was juggling between being a radio deejay and an emcee. Time was already a big constraint but she knew this was something she needed to do for herself.
The result: she gave up time with family and friends to put hours into the gym. When she gets home, she's often too sore and tired for anything else, too.
She still struggles to find a balance today, but believes that the best comes to those who are willing to work for it.
"This is my testimony to show that anything is possible, when one is willing to put in the hustle," she says. "The determination, the dedication and the discipline. Being seen as a fitness public figure also has its pressures, but honestly if what I do to make myself a better person can inspire others, then that is something I am willing to work for."
She may have started with the goal to conquer her childhood body issues, but it's become her own living proof that  that anything is possible. She has put in all it takes to get there, and has blogposts on her website, which she started in 2016, as proof.
Having said that, there are bad days.
"I have insecurities, I have them every day," she laughs, "But I try not to dwell on it but instead focus on overcoming it if it is something I can work on."
When it does get too much, she falls back on her support circle of family and friends to set her perspective right again.
"If that doesn't work then I either meditate and pray on whatever that is disturbing me. Usually, I will come to realise that it was not that bad after all," reflects on how she remains positive.
She does not compare herself to other women to make sure that she does not burst her own positive bubble.
"That is downright unhealthy," she says. "If you are not happy the way you look, then think if it is something you can change, and how can you improve."
"I compare myself, to myself," she adds. "For example, right now after Chinese New Year, I don't feel like I am as lean as I used to be, so I tell myself that it is time to get back to work."

"Hope without habit is a complete loss"
To turn practice into habit into action, Linora lives by the motto 'Hope without habit is a complete loss', and does not shy away from the hard work to get where she wants to be. Along with working out regularly, she maintains a healthy balanced diet, without following any fad diets.
"I cannot say this enough," she expounds. "I don't follow any diets, and I don't think anyone should be following one either. I hate diets! They only work for a short time, only if you are consistent with it. Everyone needs to eliminate this word from their vocabulary, the front three letters spell out 'DIE'!
While she maintains healthy eating habits, Linora does she eats what she wants. She balances it out by adjusting as necessary.
"Days when I want to have more meat, I will," she says. "If I am feeling tired, then I would probably have more carbs. Then the next meal I will adjust the ratio again. It is all about balance. I don't have cheat days, but I allow myself one cheat meal."
However, when it is the period when she is gearing up for an upcoming competing, she does cut off a lot of her favourite food. She stays away from rice and other carbs for as much as she can.
"It is tough because I like to have rice, but when am training I have to be really strict with what I put in my body. And I also have to make sure I drink lots of water."
She admits that she is just like everyone else, there are some days that she just wants to binge on food. On those days, she would probably have some rice or sushi, something that she can never say no to.
"I can never say no to a good serving of sushi! That really makes me happy," she says with a huge grin.
Photos by Gan Yew Chin