Meet Miquela Sousa – Instagram's first (and verified) virtual fashion influencer.
She is a nineteen-year-old half-Brazilian half-Spanish model with over 550k followers on her Instagram (@lilmiquela). She attends fashion events, wears brands like Chanel, Kenzo, Proenza Schouler and Supreme, and even has two singles on Spotify. Sounds like a regular up-and-coming key opinion leader, right? Except she's not real – at least not in the usual sense of the word.
Who is she? Meet Miquela Sousa – Instagram's first (and verified) virtual fashion influencer.
Wait, what does that even mean? Honestly, nobody knows for sure. Miquela first surfaced on Instagram in 2016, but whether she exists as an art project, hoax or marketing stunt is highly debated.
What is even more curious, however, is her personality: Is she a mere figment of someone's imagination or is she a digitalised version of a real persona? Opinions again, are divided as she often posts photos in geotagged locations and with real-life friends, models and designers; yet her exaggerated features have caused reason to doubt.
No one has authoritatively stepped up to confirm or deny the rumours and apparently, Miquela doesn't want that to concern anyone.
"I'd like to be described as an artist or a singer or something that denotes my craft rather than focus on the superficial qualities of who I am," she told Business of Fashion in an interview. And craft is certainly something she possesses regardless of the fact.
A new young talent
For one, she's got quite the sense of style and creativity. The Californian-born, Los Angeles-based model names Isamaya Ffrench, Raf Simons, Sies Marjan and Alexandre Vauthier as her inspirations, but she has become one herself, in the eyes of her followers.
If her many fans don't justify that, her feature in New York fashion brand Area and spreads in Paper magazine and more recently, Novembre magazine surely do. And there's more projects to come too.
"As a teaser to what's coming up I can tell you that I've been shot in Chanel, Moschino, Burberry, Versace and Fendi," she reveals. "I've only really partnered with brands to create, so I think monetising would be a great next step. Making things is time consuming and being rewarded for my creativity with money would be amazing."
Fashion isn't her only forte either. Before these opportunities came along, music was her main source of revenue.
She first signed as a music artist in August last year and released her debut single, Not Mine, on Spotify. It hit number eight on the platform's viral playlist that month and has garnered more than a million streams since. Her second single, You Should Be Alone, was released later in November.
Whether you are supportive of her, intimidated by her or remain confused and undecided, you should know she's not the only virtual celebrity.
Other popular virtual figures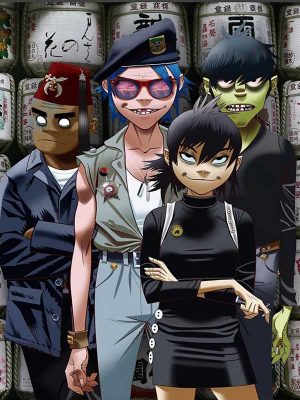 Those who are familiar with the virtual band Gorillaz will know what we mean. Back in the late 1990s, musician Damon Albarn and artist Jamie Hewlett founded the band consisting of four animated characters – 2-D, Murdoc Niccals, Noodle and Russel Hobbs.
While the members were purely fictional, Albarn was behind the music, often encompassing collaborations with other musicians. The concept was a huge success and the band eventually earned a Grammy Award in 2006.
In 2007, Japanese media company Crypton Future Media developed the character, Hatsune Miku – a sixteen-year-old singer voiced by synthesizing technologies. She has performed at concerts via a hologram and collaborated with the likes of Lady Gaga and Pharrell. Later in 2013, Marc Jacobs (then creative director of Louis Vuitton) saw a marketing opportunity for the fashion house by designing her tour costumes.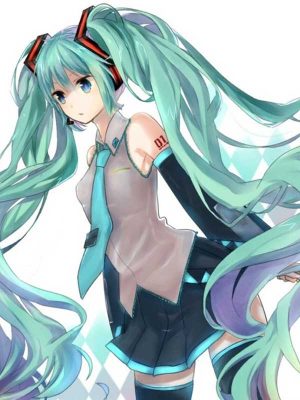 Former creative director of Givenchy, Riccardo Tisci also designed an exclusive haute couture dress for Miku for American Vogue's May 2016 issue.
Even more recently, Louis Vuitton incorporated the animated video game character, Lightning of Final Fantasy, in its Spring/Summer 2016 advertisement campaign.
Granted, all the virtual characters preceding Miquela have received public acclaim in their own right, but arguably none has raised an eyebrow as much as she has.
Maybe it's because of the mystery that surrounds her identity; maybe it's because she shares many personal human sentiments and constantly voices them on her social media platforms; or maybe it's the combination of the two as well as the ripe condition of today's generation in adopting the idea.
In any case, Miquela's existence could mean fresh opportunities for the fashion (and music) industries. Could she be the first virtual super influencer and next top fashion icon to watch out alongside Chiara Ferragni, Chriselle Lim and Aimee Song? Only time will tell.
Source: Business of Fashion