A new brand of super influencers have emerged: creative marketers acting as unique brand representatives, weaving endorsements into their lifestyle-based business models.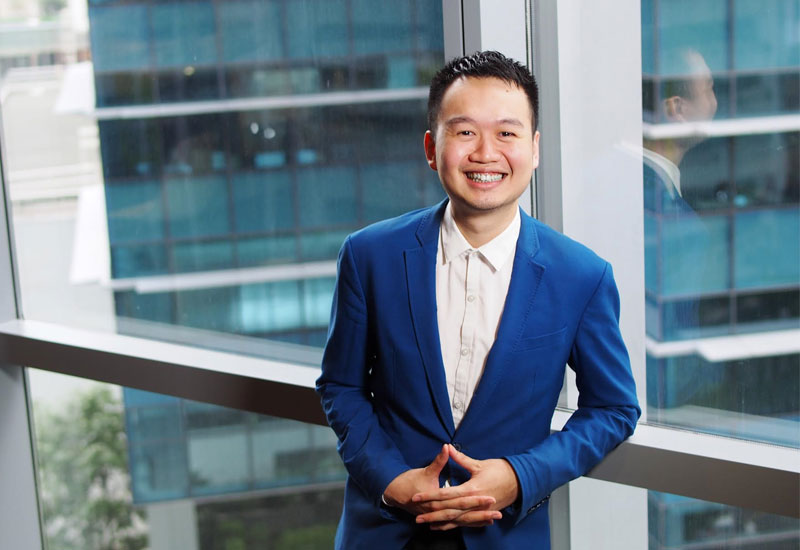 You see them in the looks fresh off the runway, at destinations and events mere mortals only dream of, faces immaculate and poses ever-so-subtly calculated. These are the the trendsetters of today, and we know them as influencers.
While influencer marketing has seen exponential growth of late, Siang Ng of Gushcloud Agency aptly points out it has been around since the beginnings of advertising. "What has changed is perhaps the form, mode and type of marketing according to how we consume content and media nowadays. As an industry, it should address how the medium – be it video, live streaming, or any other social media platform – is changing how these influencers interact with their followers, and how their influence over them has changed."
From this ultra-Instafamous influencers – typically but not exclusively stylish women – emerges a new brand of super influencers: creative marketers that not only endorse to the tune of five-figure payday posts, but act as unique brand representatives to their million-strong follower base.
However, it's not just audience size and reach brands are concerned with.
Nailing the numbers game
https://www.instagram.com/p/BbSjXTOhXTh/?hl=en&taken-by=chrisellelim
"Business-savvy super influencers challenge agencies to strive beyond the conventional marketing model, which in the past meant connecting brands to influencers on just the branded content surface," says Siang. Their power lies in personal branding, and the ability to endorse in creative way. They are also backed by product knowledge and a personal investment that seem to integrate into the glamorous lives that fill your feed.
"Hence, influencer agencies need to evolve to co-create platforms with these super influencers such as live events, their own product merchandise, and other entertainment assets," Siang states.
Although creativity has no boundaries, marketing is a responsibility that needs to be governed right.
While influencer marketing is a numbers game, it's magic lies beyond followers and engagements. "These numbers depend on the context of the platform, content and the communication channels used," Siang explains. At Gushcloud, numbers are matched back to campaign business objectives in these influencer contexts.
Returning briefly to the fundamentals of advertising Siang reminds us that awareness, engagement and conversion all are all basic marketing tenets commanding different social media focuses and metrics. Where clicks once ruled the game, what's important to brands now is how the number of likes translates to true likes, if sharing a post signals advocacy, and if comments are a true reflection of consumer interest.
"These numbers have also shaped the type of influencers that we see now, in terms of the nature of their content and how they build their own personal brand."
Check out: The must-haves to travel in style according to top Instagrammers
Management vs representation
World-famous Italian Chiara Ferragni (11.1 million Instagram followers) is now petitely pregnant, a life-changing event that opens up a venue to a new brand segment. Aimee Song (4.7 million followers) has her own Barbie, which takes a pro-LGBT stand in a 'Love Wins' tee.
While opportunities are only limited by the creative mind, Siang explains that marketing is still a responsibility that needs to be governed right. This is where agencies like Gushcloud draw the line between management and representation: while the former can be entrusted to influencers themselves or someone close, representation requires savvy marketing knowledge to forge a mutually-beneficial relationship between the influencer's personal brand and the commercial brands they work with.
https://www.instagram.com/p/Bb-hGLjDP6k/?hl=en&taken-by=songofstyle
"As management agencies continue to sprout in the industry, representation networks like Gushcloud are needed to ensure ample opportunities are distributed across the landscape. Influencer marketing as an ecosystem needs both representation and management to be sustainable in the industry," says Siang.
One of the ways Gushcloud does this is organising events that promote standard governance necessary to legitimise influencer marketing as a career. Siang elaborates, "Through the recent Influence Asia 2017, we honoured individual or group achievements in the social media influence industry across Asia. By building professionalism, sustainability, positivity, legitimacy and respect among industry players, we send a positive message showcasing what standards are, and how we can regulate them."
Influencer marketing as an ecosystem needs both representation and management to be sustainable in the industry.
On a more flexible note, scalability appears to be malleable to serve marketing. While super influencers may reign now, the industry has also been abuzz around activing micro-influencers on a larger scale. Siang foresees influencer marketing to bloom on a larger scale in the coming decade, involving celebrities, influencers and micro-influencers driving brand relationships with consumers.
Still, there's much to learn from this carefully-crafted career. Where bloggers were once frowned upon in fashion week front rows, new-gen influencers advocating personal brands have become the people to watch. "Brands can learn from influencers how to build community and forge deep relationships with followers," Siang opines. "I would highly encourage every marketer and brand evangelist to take a deeper look into each influencer's branding strategy – and look beyond the glitz, glamour and fame."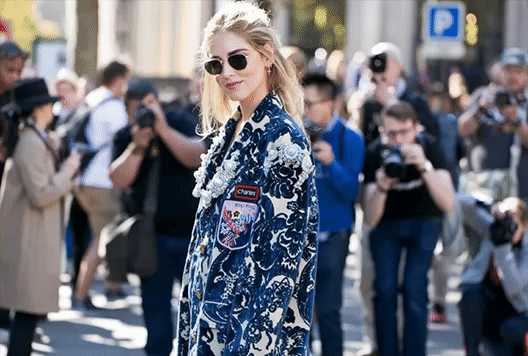 You may also like: #Fitspiration – 10 fitness gurus to follow on Instagram