Have a look at some of our favourite Lebaran collections to be seen in come Raya 2020.
It's still weeks away before Ramadhan commences, but it's never too early to shop for your Raya 2020 wardrobe. After all, it's the early bird that catches the worm and the best pieces are known to sell out fast based on previous years.
Brands like Alia Bastamam and Rizalman have already launched collections you can shop online, so there's no fuss even with the movement control order in place. Besides, we could all use some (online) retail therapy to deal with anxiety and look forward to better days ahead.
Without further ado, have a look at some of our favourite Lebaran collections to be seen in come Raya 2020.
Alia B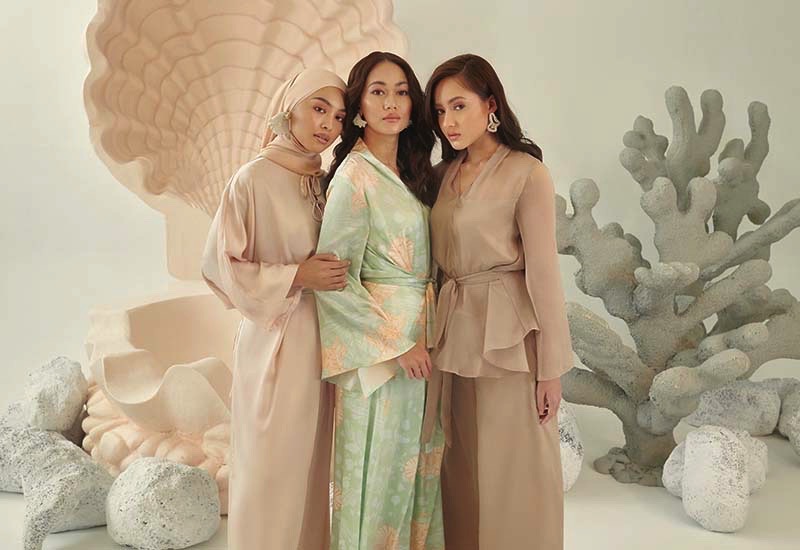 Captivated by the wonders of the sea, designer Alia Bastamam was inspired to create a Raya collection evoking mythical mermaids, dazzling seashells and sun-lit waves. Aptly named Oceans, the collection offers a selection of cotton ensembles in a soft colour palette, including matching top and skirt sets and flattering full-length dresses. Hannah Delisha, Raysha Rizrose and Sharifah Rose front the brand's Raya 2020 campaign. Coincidentally, you can now shop the collection online via Alia B's newly launched e-commerce platform! W alia-b.com
Jovian Mandagie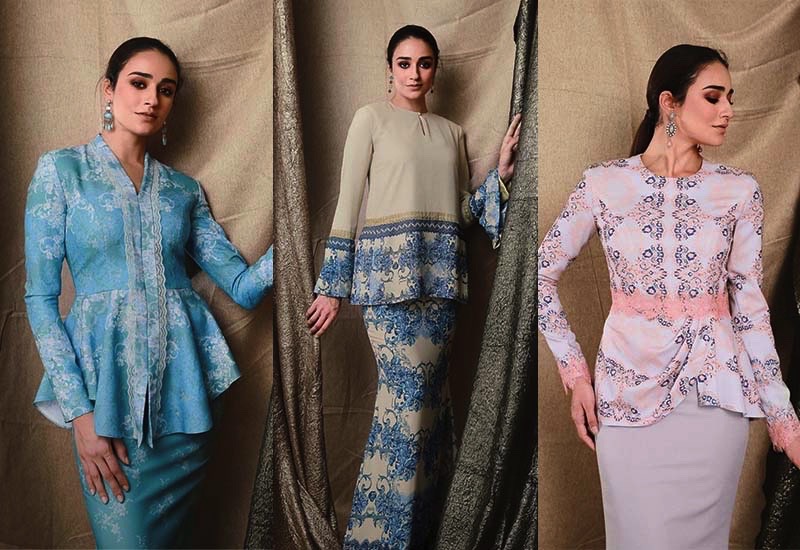 Expect to see more traditional batik designs and original Jovian Mandagie prints that you have come to know and love in this year's Balik Kampung collection. To add a spin to the classic kurungs and kebayas, the pieces are embroidered with elegant lace and bejeweled embellishments. Like previous years, there's also a kid's collection so you can shop for the whole family all in one place. W jovian.com.my
FERN Batik + Artisanal Collective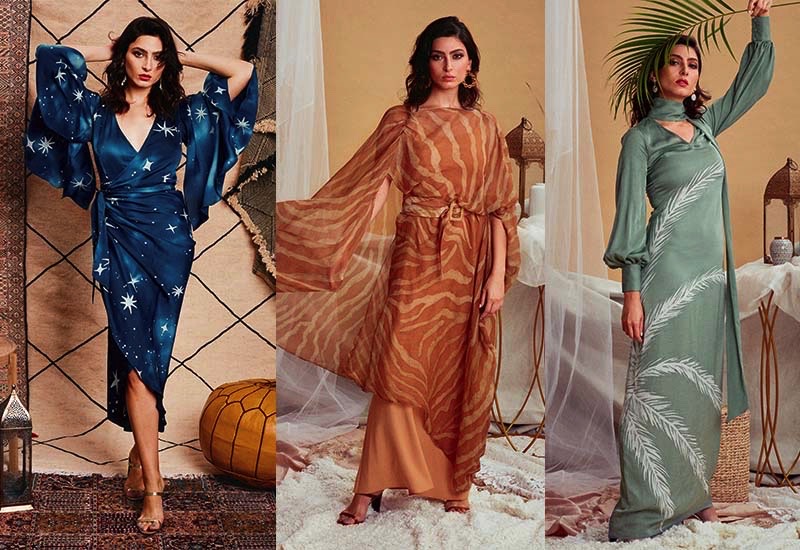 Inspired by the landscape of the Sahara deserts and Atlas mountains, FERN Batik presents the FERN Moroccan series for this Raya. The collection is filled with prints resembling the deep blue tones of the little town of Chefchaouen, the elaborate Moorish mosaic patterns filling the Medina of Fez, and the palm trees overlooking the streets. There are traditional kebayas, modern dresses and loose kaftans – each celebrating the art of batik and the beauty of Morocco.
Pre-orders and purchases can be made online at the official website here. For enquiries, kindly contact +601122810712 or email info@fern.gallery.
You may like: Return to Roots: How Fern Chua's love for batik stemmed from thorns in her side
Khoon Hooi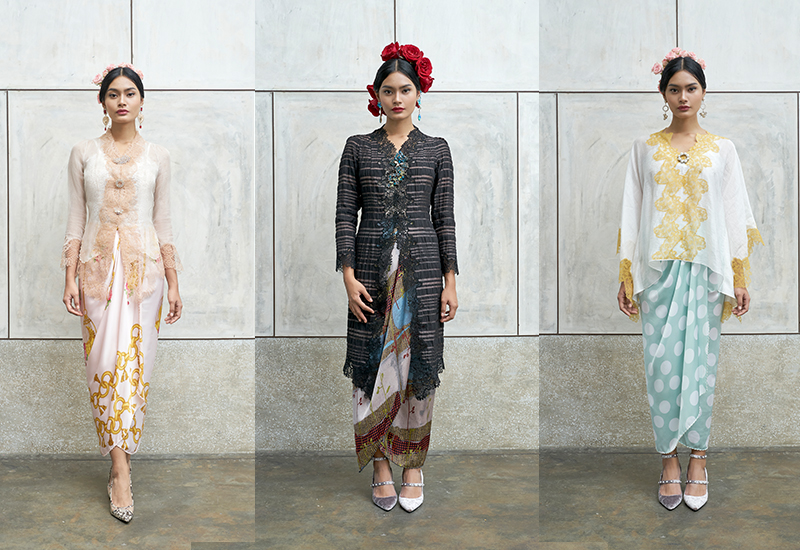 For bespoke options, Khoon Hooi is offering a capsule of 11 looks celebrating the classic and the contemporary. Combining the Italian Renaissance spirit with the opulence and glamour of the designer's favourite Kebaya-cut, the collection is highlighted by intricate beading, lace applique on sequin fabric and statement pearl and rhinestone brooches.
The Khoon Hooi Bespoke Raya 2020 collection is available by mail order during the MCO. For enquiries, please contact 016-782 8906. W khoonhooi.com
Mimpikita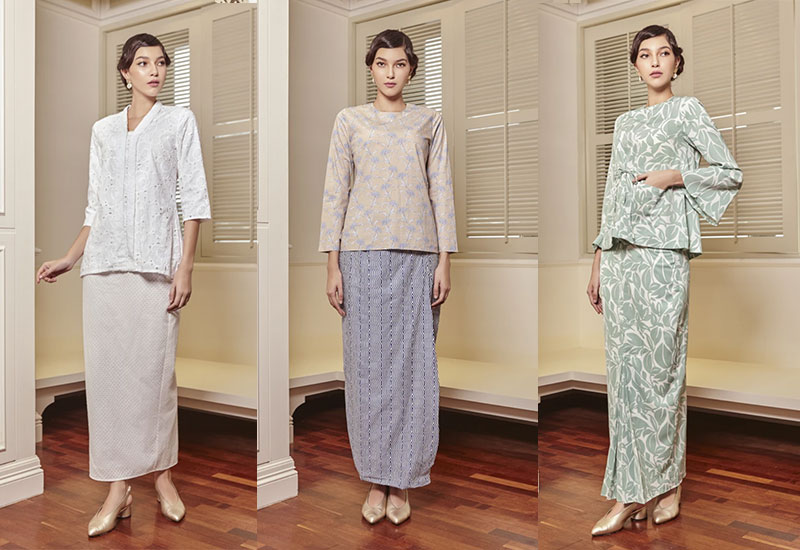 Fret not if you missed out on Mimpikita's exquisitely bespoke Lebaran designs, as the brand has just launched its ready-to-wear Raya collection. From reimagined MKita tops to printed baju kurung sets and embroidered kebayas, there's definitely something for the fan of contemporary prints that Mimpikita is known for. W mimpikita.com
UMMA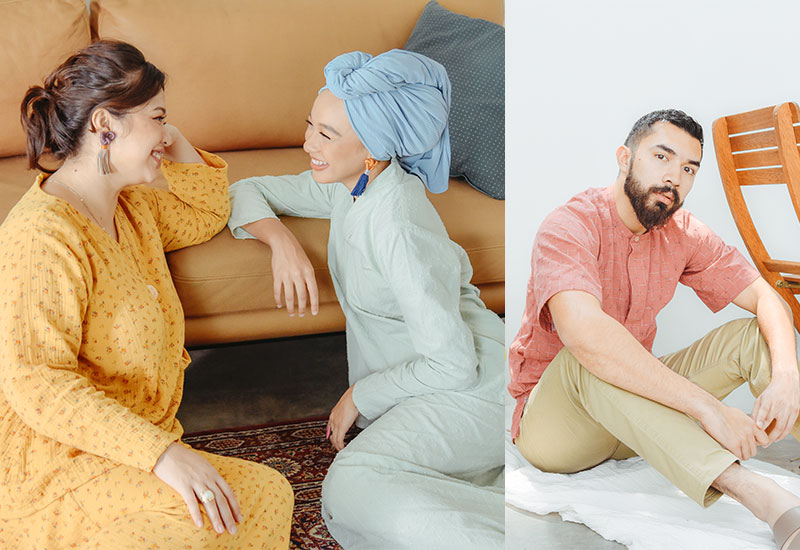 This Raya, UMMA wants to highlight the symbolism of Eid as the root of celebration, forgiveness and the start of a brand new day with a collection dubbed 'MULA'. Staying true to the brand's modest yet modern ethos, the collection celebrates diversity with its play on fabrics, texture and prints. It comprises of 6 designs for women and 4 designs for men in harmonising shades that are perfect for matching with your other half. Shop the collection on Umma's official website, FashionValet or Zalora.
Melinda Looi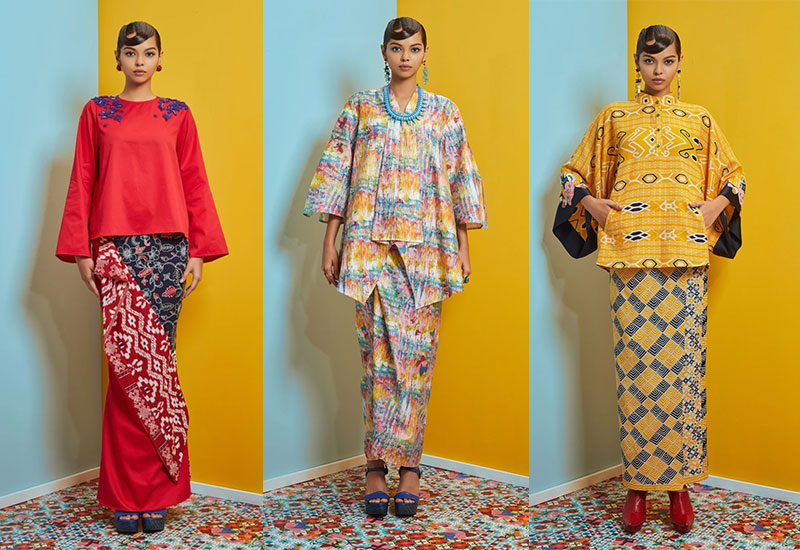 Famed for her vibrant, quirky collections, Melinda Looi presents the Magazine Collection – consisting of traditional Malay attire reinterpreted with youthful vigour. Geometric motifs and a burst of colours come together on viscose batik and cotton materials, resulting in eye-catching designs that mirror the season's joyful celebrations. With so many unique pieces to choose from, we can't decide which one we'll be getting this Raya… W melindalooi.com
Photos: Respective brands