Celebrating 25 years of high-performing, quality products and expert techniques at the forefront of innovation and artistry, Laura Mercier launches two limited edition versions of its iconic Translucent Loose Setting Powder.
The two exclusive offerings, the Translucent Loose Setting Powder Jumbo and Translucent Loose Setting Powder Luxe, feature the eye-catching artwork of Kit Agar, an illustrator known for her abstract face drawings.
The artist was hand-selected by Laura Mercier herself, who was drawn to Agar's effortless ability to communicate the brand's aesthetic through a distinctive approach to the human form – encapsulating Laura Mercier's long-held belief that "what makes you unique makes you beautiful."
Characterised by bold lines combined with a soft colour palette, Kit Agar's feminine and ethereal creations range from dreamy Picasso-esque line drawings, to lively colour block collages.
"I was especially intrigued by Kit's unique vision for her face profile drawings, they lured me in with simplicity, yet there was something incredibly original about the the way her work comes to life. It's quite inspiring to have that vision as such a young artist," said Laura Mercier.
The brand's best-selling Translucent Loose Setting Powder has long remained a go-to for makeup professionals, beauty gurus, and anyone in search of perfectly set, flawless makeup. Thanks to its lightweight, finely milled and easy-to-apply formula, the lightweight setting powder imperceptibly blurs texture, fine lines and imperfections without flashback.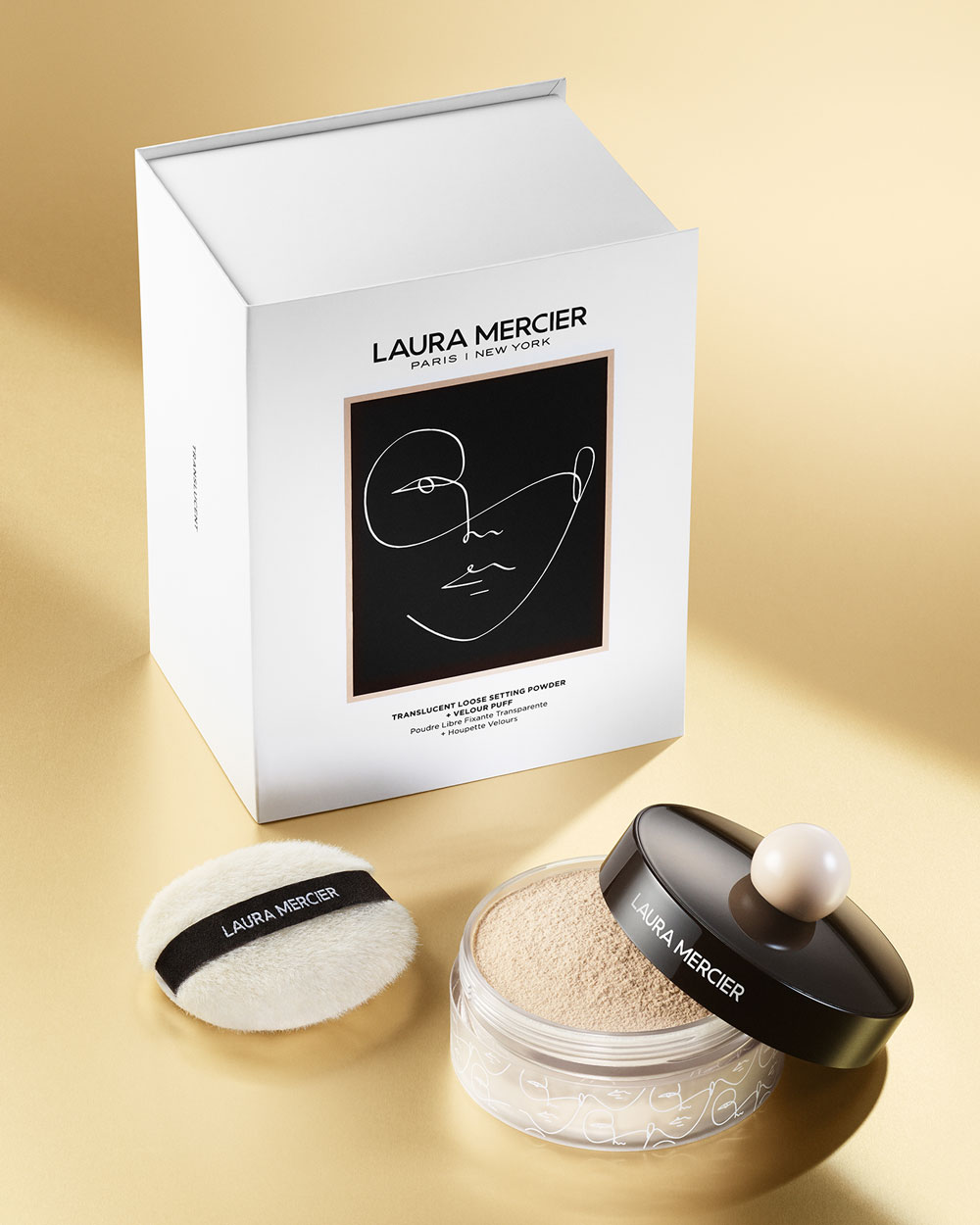 This ultimate collector's edition, designed in collaboration with Kit Agar pays homage to the brand and the artist, Laura Mercier. 
"Working with Laura Mercier has been a dream come true," says Kit Agar. "To celebrate this milestone, I wanted to create a unique piece that's very much in line with my aesthetic yet speaks to the Laura Mercier consumer by portraying the refined, effortless femininity." 
Each of the Laura Mercier 25th Anniversary edition Translucent Loose Setting Powder comes in an elegant lavished sized jar and includes Laura's essential Velour Puff.
The Translucent Loose Setting Powder Jumbo will be available mid-April at all Laura Mercier boutiques, shop.lauramercier.com.my and Sephora. The Translucent Loose Setting Powder Luxe will be available mid-April at Laura Mercier boutiques and shop.lauramercier.com.my
Source: Laura Mercier