The Majestic Malacca's Kristang Culinary Journey roots us to the rich cultural context of Malaysia's gastronomic tapestry.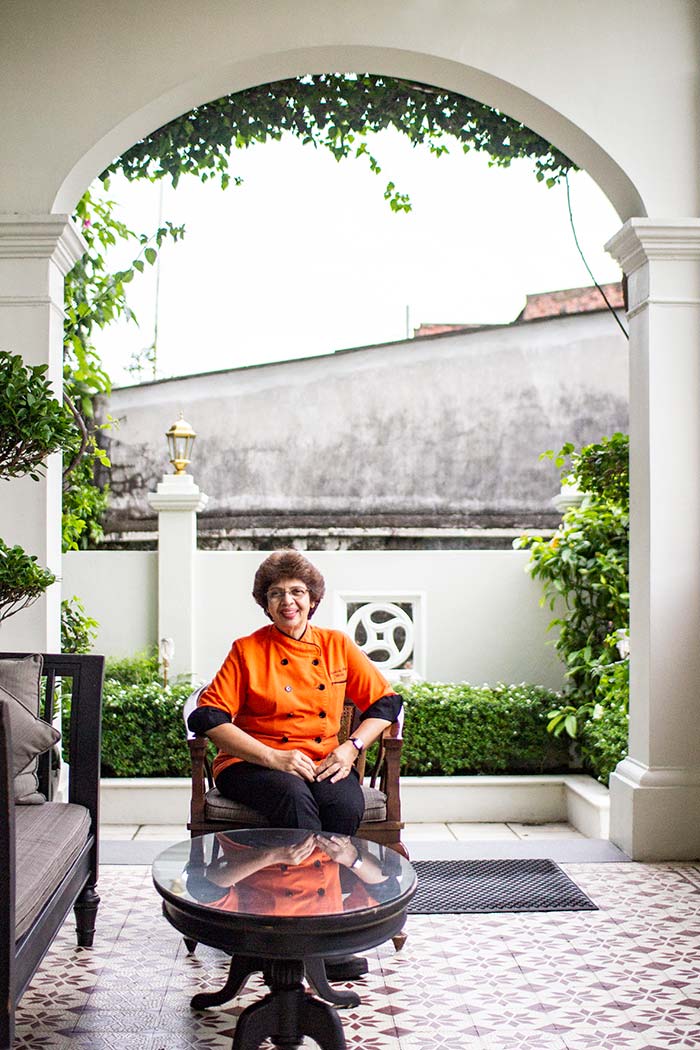 'What exactly is Kristang food?' is a question we encountered almost every time we related our experience on the Kristang Culinary Journey. Despite Malacca's reputation as street-foodie heaven, its brand of Portuguese-Malaccan cuisine remains relatively mysterious to many Malaysians.
It's almost impossible to pinpoint a standout flavour profile, but the word 'bold' is the first that comes to mind. Kristang cuisine, like its people, are complex in simplicity.
Spending the day discovering its origins, practices, and style with a born-and-bred Malaccan chef therefore brought a welcome dose of gastronomic adventure to our stay at The Majestic Malacca.
Chef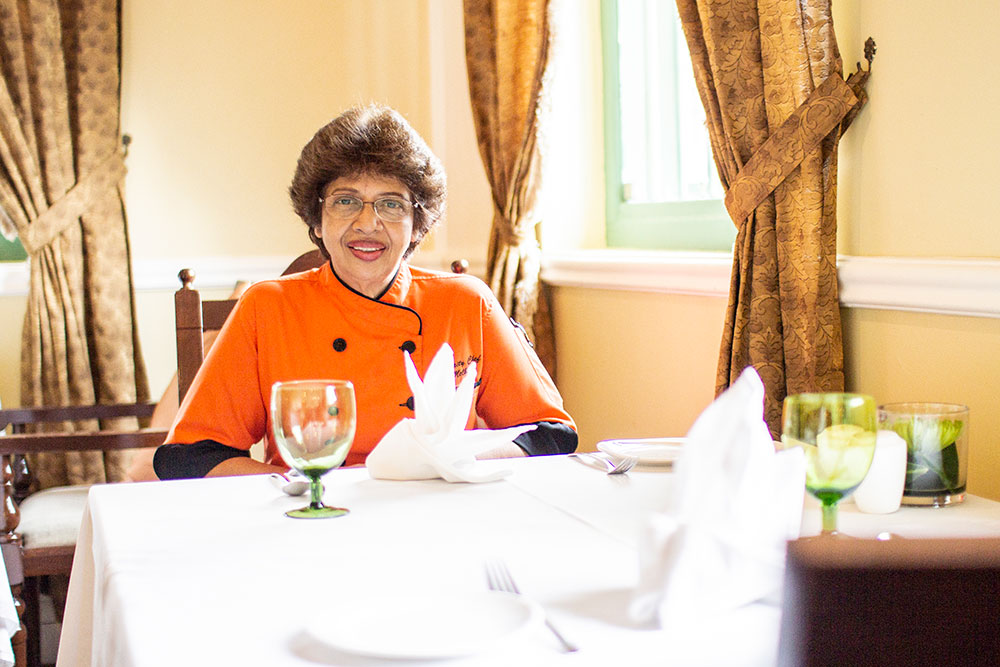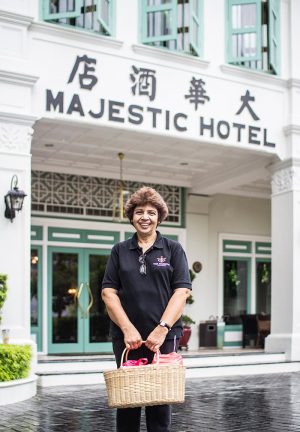 Enter Chef Melba Nunis, who grew up running along the straits and sharpening her skill in her home kitchen. Today, she tends to the hotel's sole restaurant, Melba on the Mansion. We sauntered over for relaxed breakfasts, lunches, and dinners, consistently returning for mouthwatering desserts, too.
"I just want to keep this legacy alive," she tells over a generous tea spread at The Library. "I'm a people person, so I really enjoyed cooking for my family and church and dreamt of one day having a cafe – that eventually came true with my first restaurant, Simply Mel's in Bangsar."
At 65, Chef Melba's life-long relationship with food draws from two generations before her, namely her mother and grandmother. The chef compiled their recipes two times in her life: before leaving home to get married, and to write an award-winning cookbook initiated by her daughter. A Kristang Family Cookbook earned her a surprise win at the 2016 Gourmand World Cookbook Awards (GWCA): the best book written by a woman chef that year.
Since then, Chef Melba has brought countless inquisitive visitors on the Kristang Culinary Journey, earnestly explaining, "I want them to feel like they're eating in my home." Like a doting aunt, she hovers to check if we're enjoying our food and warmly insists we eat more.
Cuisine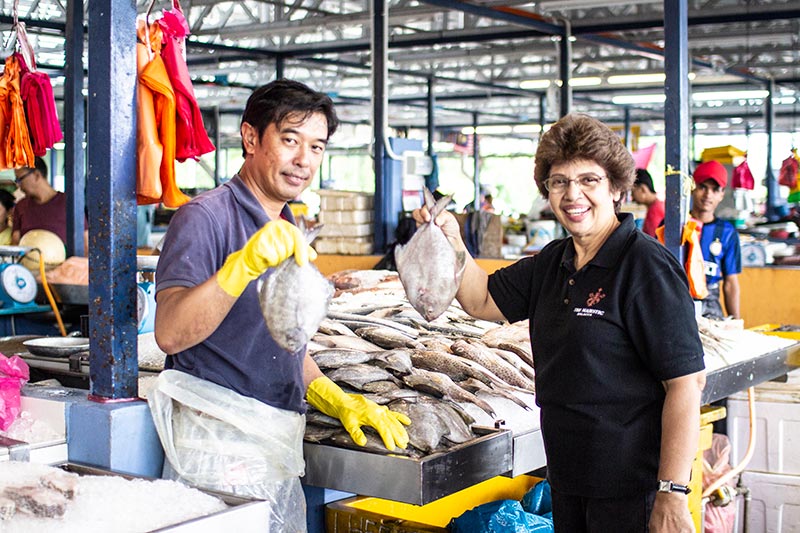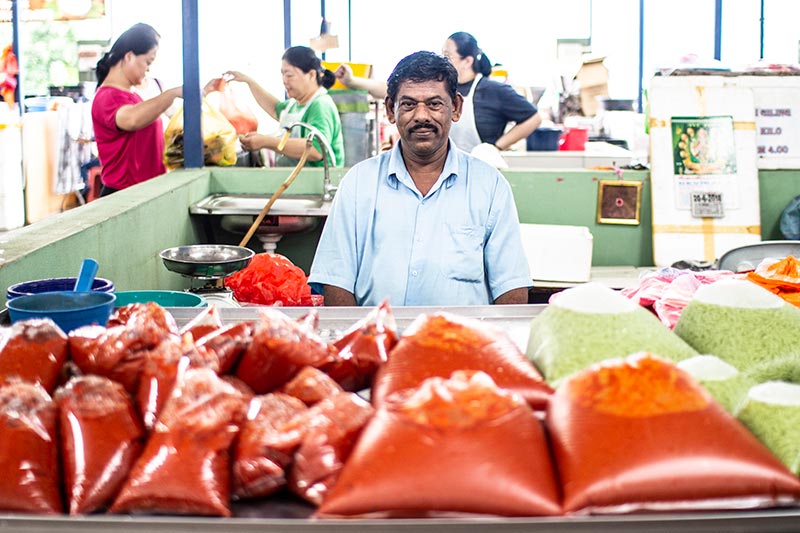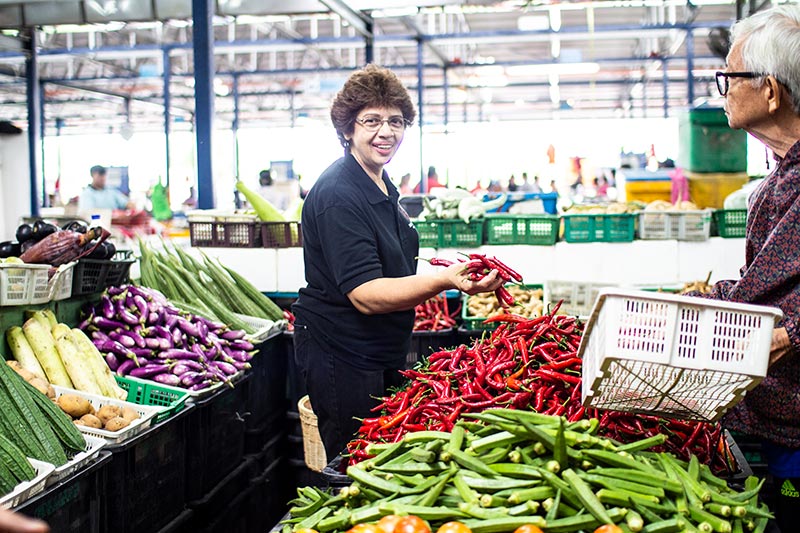 (swipe left for more)
Think of the Kristang Culinary Journey as a three-part crash course, kicked off with a trip to the local market. Chef Melba has an infectious passion for fresh foods, taking us through mountains of chilies, wet-floored meat stalls, and tales of food processing evolution. An appropriate anecdote is always just a few steps away – triggered by a sight, scent, or memory that occurs to the good chef.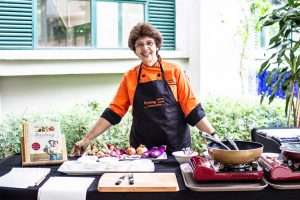 "The Portuguese married the Chinese, Indians, Malays, Peranakan, so there's all these influences in Kristang cuisine. It would be unfair to call it my own," she tells. Malay sambals, Chinese soups, and Indian curries all find their own way to the Kristang table; it's a cuisine that creates compelling original flavours with a fuss-free style, by gathering the best of several worlds.
"Cooking is fun!" she assures us back at the hotel. Our cooking station is set up by the pool, and the rising aroma of a fiery Devil curry is motivation enough. As with all traditional cuisine, the subscribed cooking method is to 'agak-agak' – measurements are only suggestions, because a seasoned cook knows to estimate, taste, and add as you go.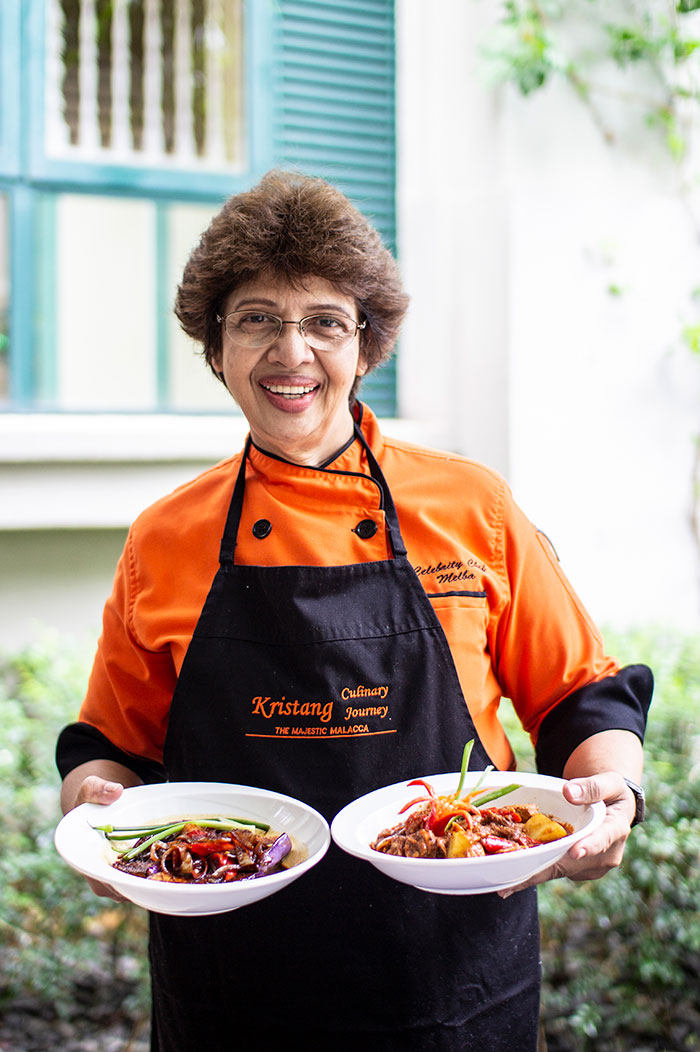 Kari debal
Kari debal
At the crux of this chicken curry is an intense spice blend balanced out with vinegar, salt, and sugar. When making devil curry, it helps to have your blended spices at the ready. Keep a jar in your fridge, or purchase one from Melba at the Mansion.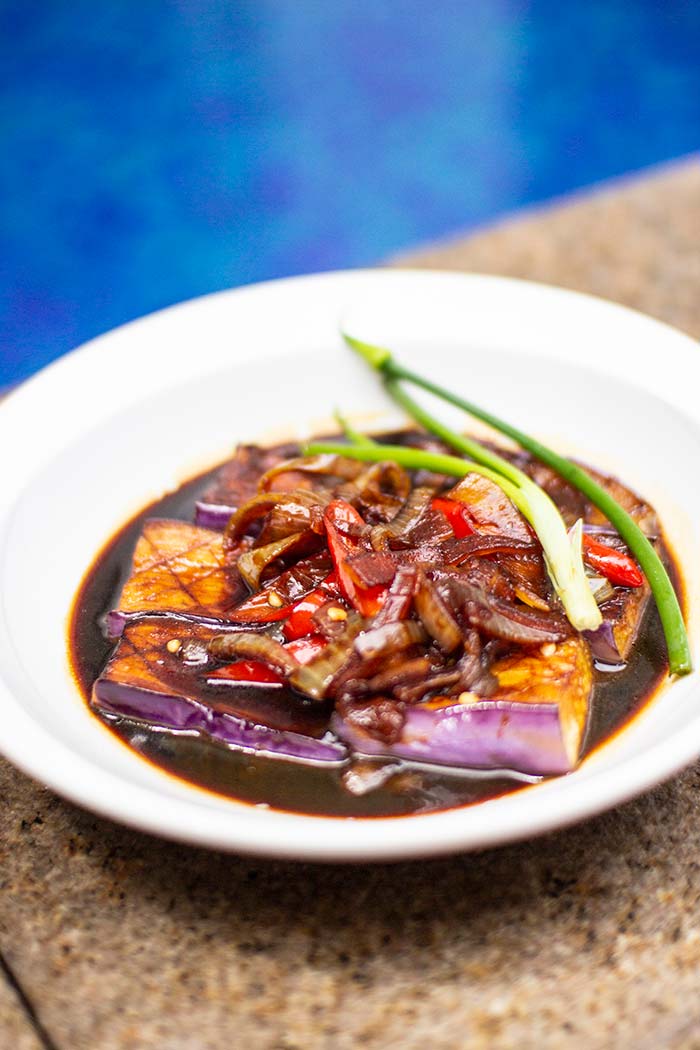 Soy limang terung
Soy limang terung
By dish #2, it becomes apparent that vinegar plays an important role in Kristang cooking - whether spicy, savoury, or salty, a generous lashing can always enhance the layers of this cuisine.
(swipe left for more)
Culture
Chef Melba's mother, fondly known as Mercy on the Kristang settlement, was an early influence on the social power of a wholesome, home-cooked meal. "Whether she was organising games or just having guests over for a chat, she would offer them whatever she cooked. Watching this growing up, I wanted to be like her," she reminisces.
The bright orange uniform she is wearing is a tribute to these sessions her mother hosted, where they would play a card game called patui. These cards have orange backs, as we saw for ourselves when the chef gifted us our own deck.
Steeped in a culture with rich stories and even more complex flavours, the Kristang identity has become a central feature of this historical state's old-town charm. Discovering the origins and preparation of its cuisine stays true to the YTL Hotels experience, which can only heighten one's appreciation for Malaysia's vibrant gastronomic tapestry.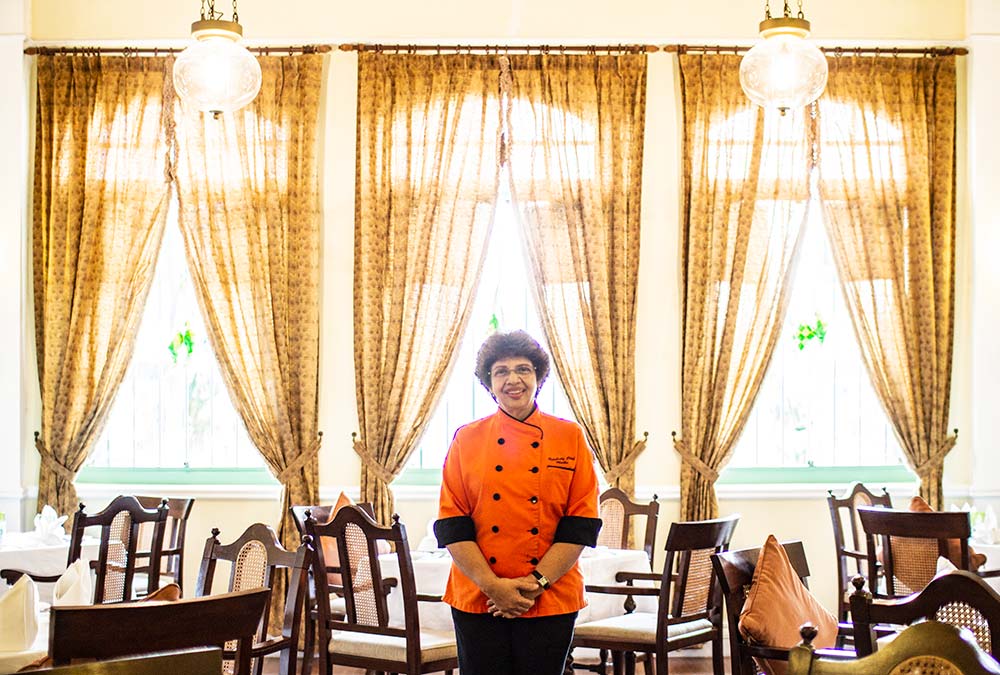 Check in at The Majestic Malacca to follow the Kristang Culinary Journey.
Photography: Gan Yew Chin