Immerse yourself the confluence of old and new, and you may just leave this city almost as invested in its charm as a native.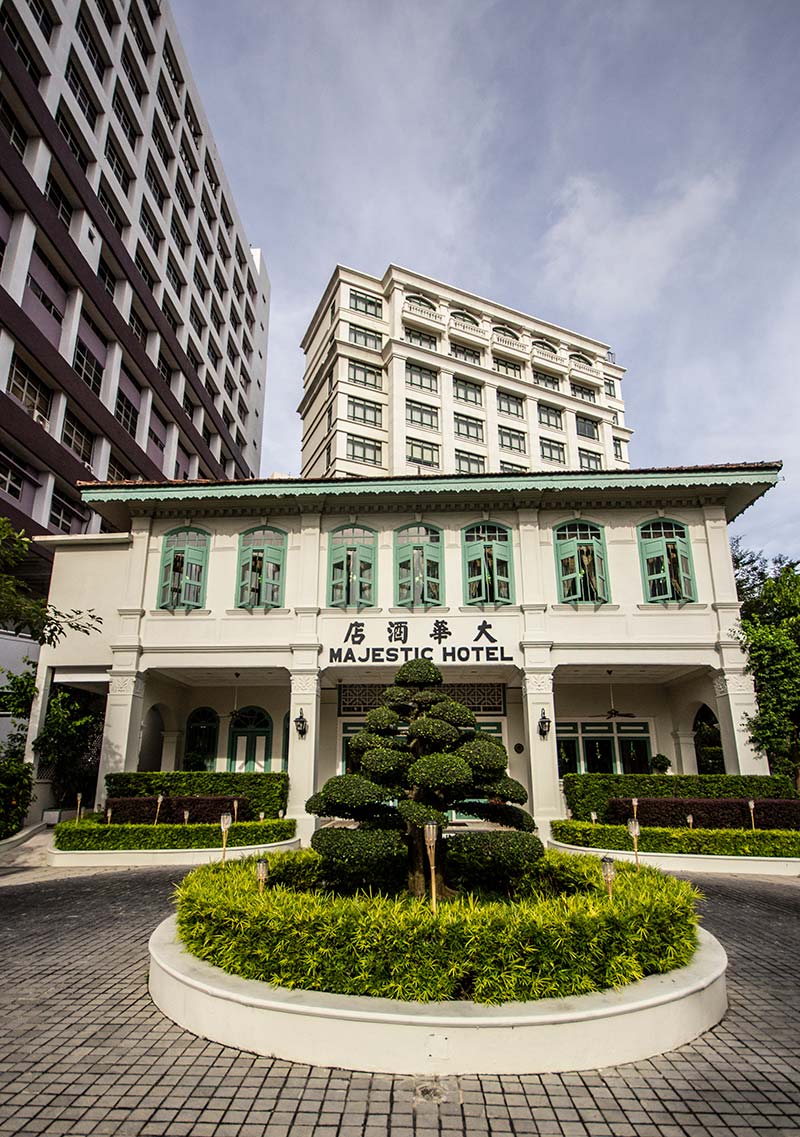 The Majestic Malacca's rich tapestry of history begins in The Mansion – a nostalgic facade originally built back in the 1920s as tycoon Leong Long Man's private residence. It sheltered British planters in the 50s and 60s, and even hosted Malaysia's Father of Independance, Tunku Abdul Rahman.
When YTL Hotels came into the picture in 2006, it wasn't just to preserve this artifact, but attract more people to its rich heritage and colourful story. The company restored The Mansion to its historical glory and added 54 guestrooms to its backdrop, reopening what was to become a beacon of hospitality across the Malacca Straits.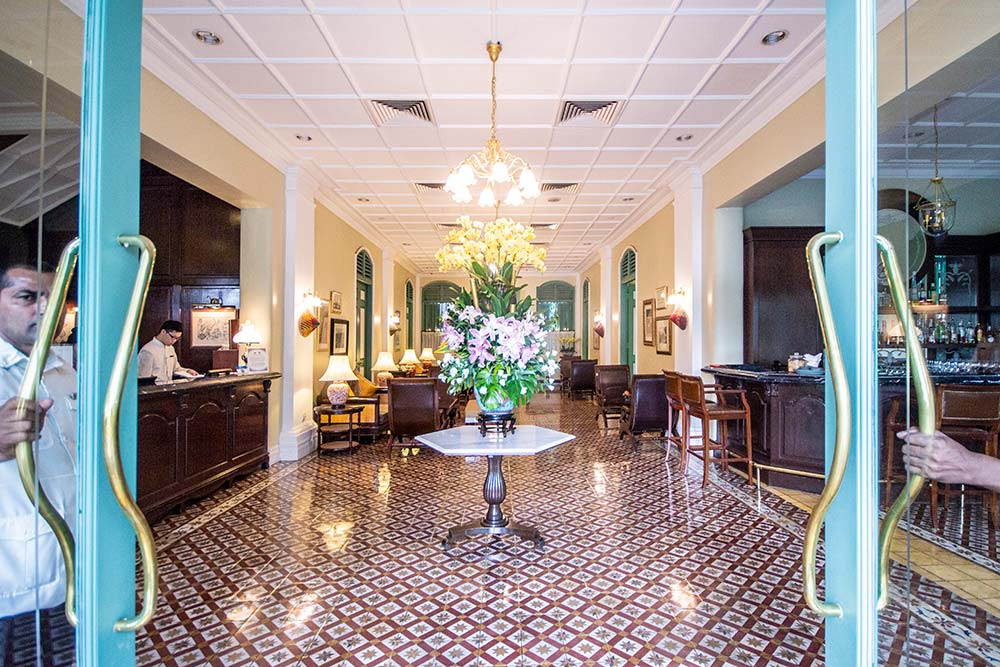 Original porcelain floors and teakwood fittings may dress The Mansion in nostalgic hues, but it is its preservation of culture and heritage that will appeal to tourists and locals alike. You get a taste from the jars of traditional snacks lining the reception area, and the warm tea (served out of a wooden basket) welcoming you to your private quarters.
Floor-to-ceiling windows and modern bathroom fittings (tub included) are enriched by teak four-poster-beds and timber floors, coming together for an elegant blend of old and new.

Rejuvenate in charming culture
Your first and last stop at The Majestic Malacca should be Melba at the Mansion, its in-house Kristang restaurant. Named after Chef Melba Nunis, it occupies a sectioned space exuding the warmth of a grandmother's dining area. The same can be said of its Malacca-Portuguese cuisine – though Chef Melba would be quick to clarify that her brand of Kristang food proudly carries ounces of English, Chinese, Indian, and Malay influences as well.
Once you've tasted it, your interest in the cuisine may be understandably piqued. We suspect this to be the reason guests from all over the world go on the Kristang Culinary Journey.
Chef Melba leads a morning of foraging at the local market, cooking Malacca specials (stay tuned next month see how our Devil curry turned out), and teaching tips and tricks from her award-winning A Kristang Family Cookbook. This journey allows guests to take their first steps in appreciating local cuisine like a local. Since it comes complete with recipes from one of the city's most accomplished home cooks, this one becomes an offer foodies can barely resist.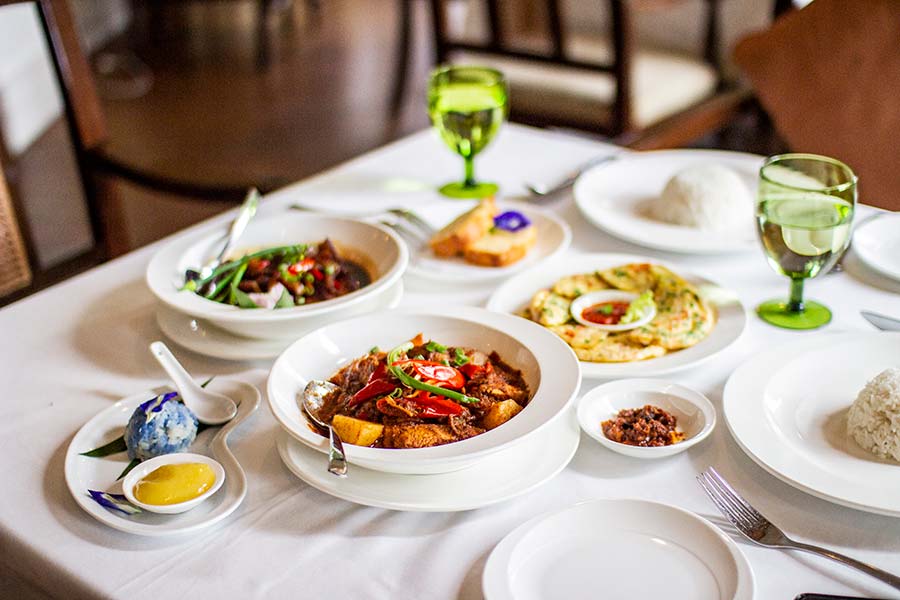 We cooked up our very own storm on the Kristang Culinary Journey...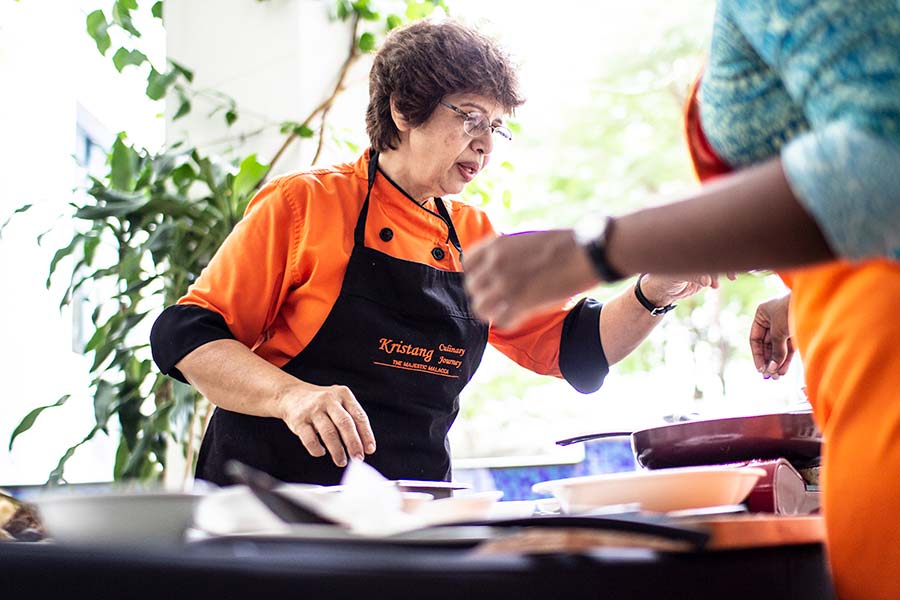 ...led by Chef Melba Nunis, who is ever-willing to teach and guide.
(swipe left)
At the Spa Village the following day, we learnt that it is possible to determine if your body is predominantly warm or cool with a simple A-or-B test. This determined our Peranakan-inspired treatment for the day, drawing from a rich spa menu that applies Malacca's natural resources to the knowledge of its ancestors.
While awaiting the treatment, we were served china cups of Melaka fruit tea, then pampered to a soothing treatment derived from bridal traditions. This began with a gentle hair wash and scalp massage with olive oil that left this writer's hair with a shine for days (literally), ended by clipping on a dainty string of jasmine flowers for a relaxing scent.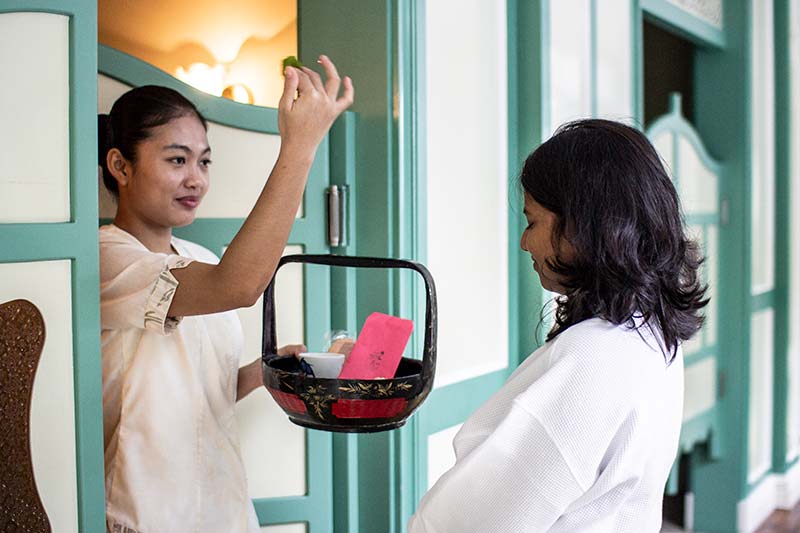 The Spa Village draws heavy inspiration from Baba Nyonya culture, seen here in a this blessing ceremony traditionally used to welcome brides into their new home.
Traditional treatment for cold bodies: Nutmeg and rice are heated and wrapped into a pouch, which is then rolled all over the body.
(swipe left)
The 100-minute Nutmeg-Rice Rolling Massage applies to bodies with cold energy. It is a warming treatment to relax tight muscles, especially in the back.
Traditional Baba-Nyonya healing philosophies such as this are combined with a relaxing Balinese massage, which offers personalised attention to problem areas. Rolling motions and deliberate strokes ease tension from the back and shoulders, allowing us to breathe in nothing but calm energy and aromatherapy of choice.
The Majestic Malacca: See, hear, experience history
Though we made ourselves quite comfortable munching on kuih delivered to the room, the charm of this quaint hotel runs deeper than its cuisine, service, or architecture.
The Majestic Malacca guests need not look any further than the hotel's surrounding streets for an immersive insight into this town's past and present.
Historical Walks are offered daily through jostling riverside streets. They are led by pleasant, knowledgeable Majestic Staff – our guide was more than happy to let us linger on a little longer in moments of excited discovery.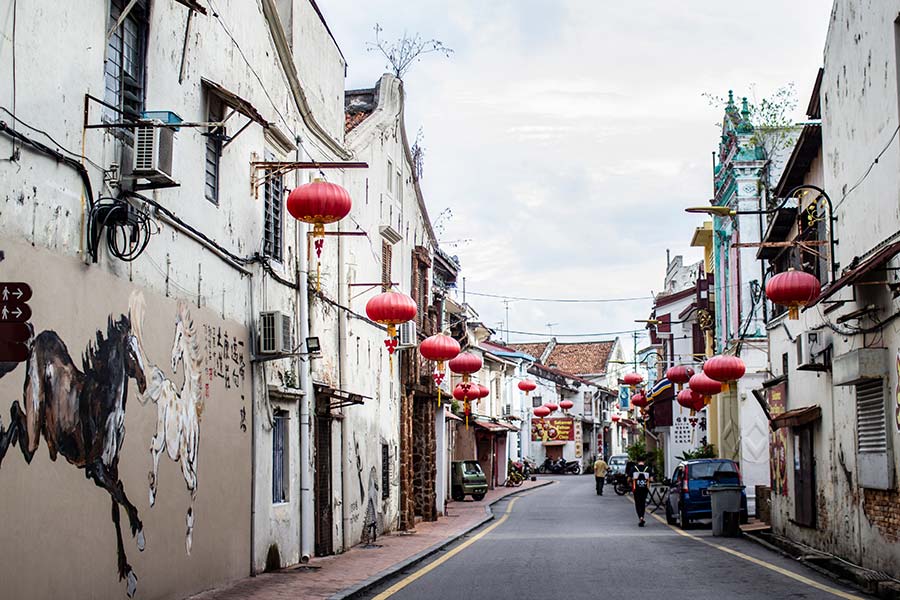 The Majestic Malacca's Historical Walk could even open a local's eyes to the fascinating beginnings of familiar streets.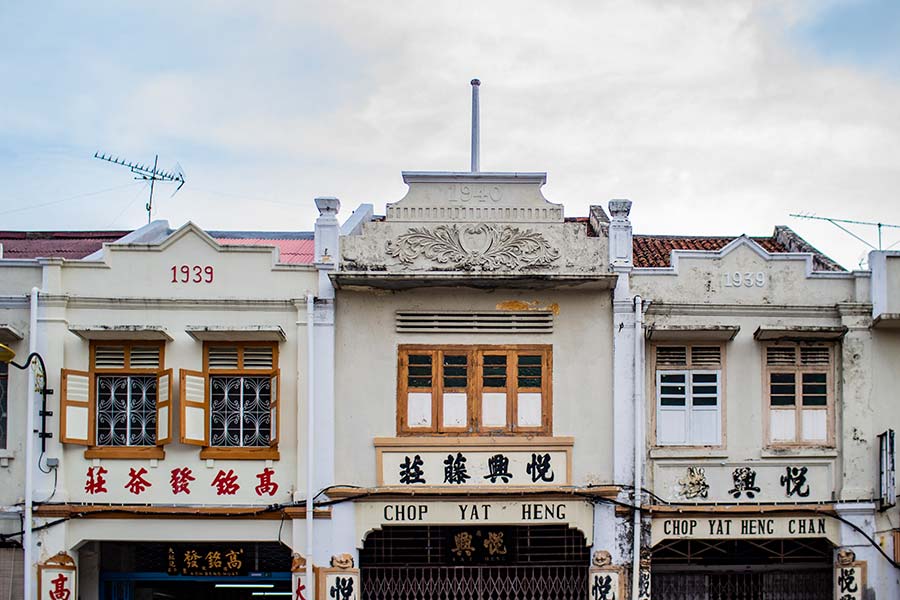 Old town charm personified: Dutch architecture is seen in buildings tracing as far back as 1920. Wooden houses were later reinforced with brick structures.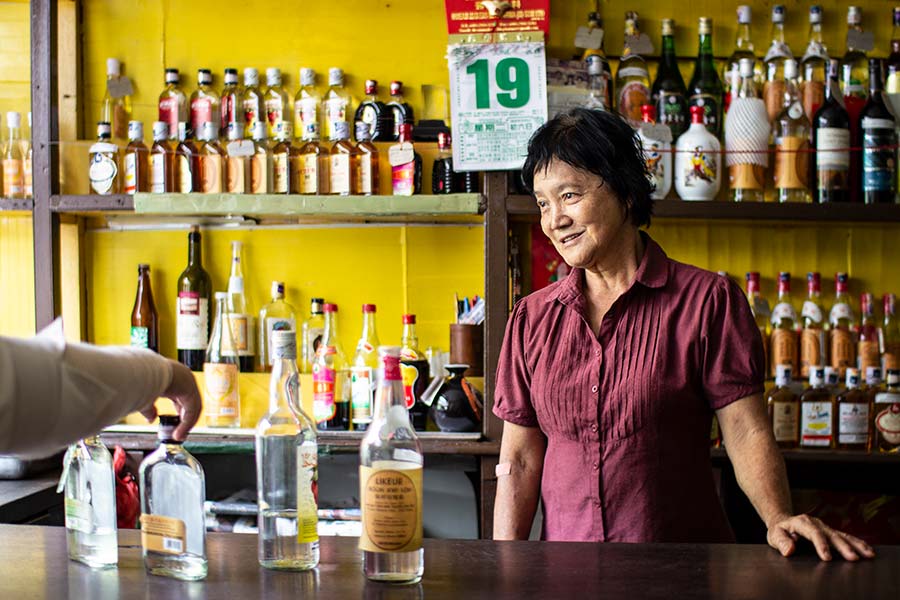 Some businesses have been in place for generations, visible through quiant details and traditional set-up. The oldest bar in Malacca, Sin Hiap Hin, is run by Madam Lucy. Her husband is the fourth-generation owner.
Morsels of cultural history await at every corner, like the state's foremost traditional sign maker's headquarters/ workshop.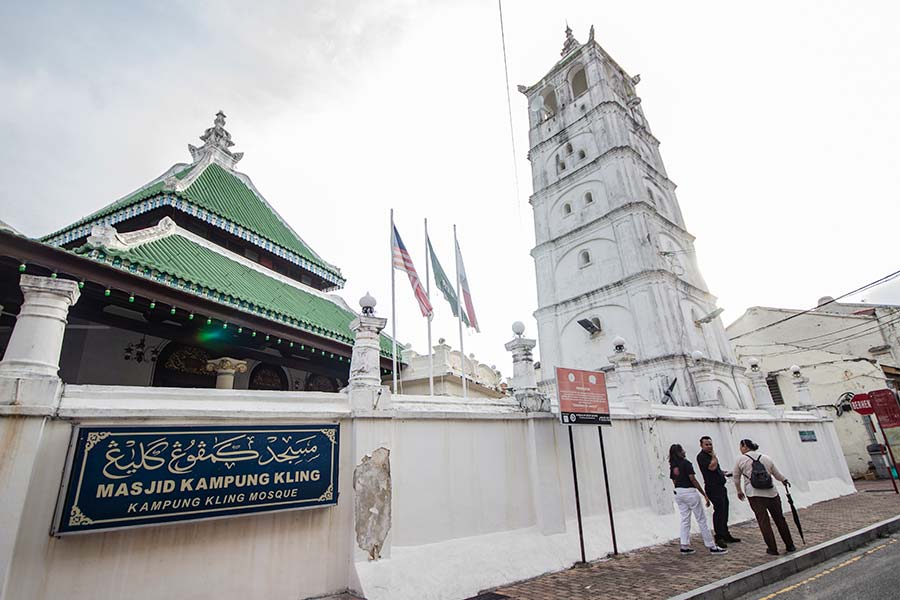 Harmony Street is home to three early places of worship, including this mosque influenced by Sumatran, Chinese, Roman and Malay architecture.
(swipe left for more)
Around the waters is where all the action was, and around the water is where the guide takes you – through streets of hungry tourists and hawkers, buildings of wood, brick, and porcelain, each contributing to a bigger, more beautiful picture of Malacca and the legacy of its trading heyday.
In our downtime, we hit the gym and pool tucked neatly behind The Mansion. Though modestly sized and equipped, it proved refreshing to have everything we needed to eat, relax, and move in a homely proximity.
The ultimate appeal of The Majestic Malacca, though? Its ability to capture you with rich identity, comfort you with familiar warmth, and have you leaving with a newfound fascination for Malaysian culture. Trust us when we say this is a stay that will remain with you well past border lines.
Visit the official website for bookings and more information.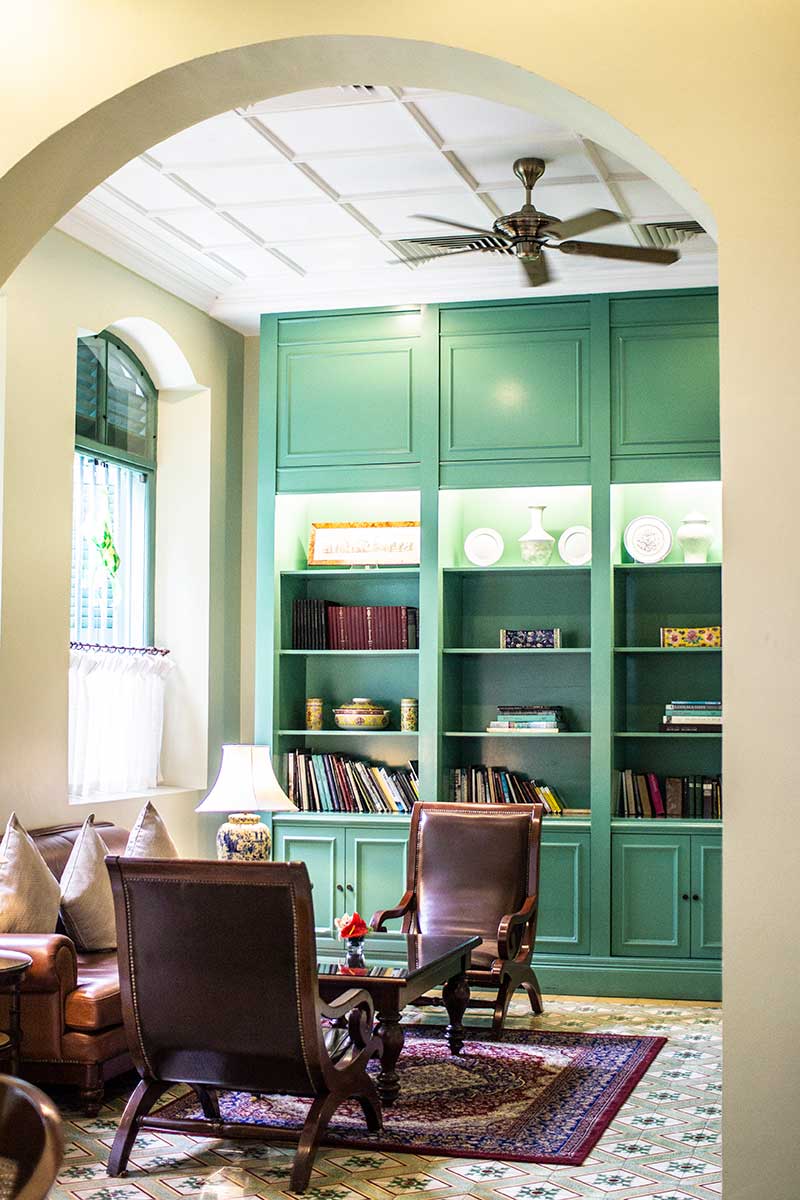 Photography: Gan Yew Chin
Recommended: A Night In at The Majestic Kuala Lumpur