Chef Jun Wong's brand of sustainable, progressive Japanese cuisine is elaborated by her team in a youthful display of talent and potential.
Tucked away at a corner of DC3 is the unassuming progressive Japanese restaurant, Kikubari, which has been serving up sustainable fare for over a year now. With a zero-waste goal and nose-to-tail dream, Chef Jun Wong and her four junior chefs take the first weekday to focus on a four-course, meat-free menu inspired by the union of her French training and Japanese specialisation.
Chef Jun adopts the values she was brought up on to tackle responsible sourcing and handling. "I'm not a vegan or vegetarian but we do try to promote diversity in ingredients. If you have to eat red meat, eat less, because red meat is the single largest producer of methane greenhouse gas," she explains.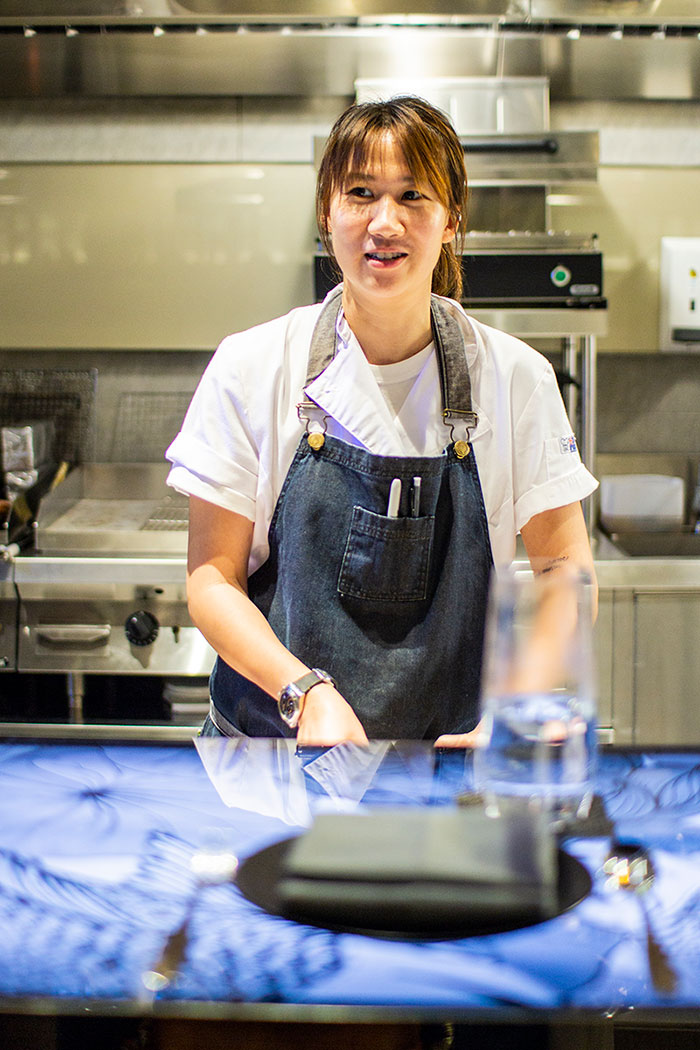 Meatless Mondays allows this team to familiarise themselves with ingredients one may not necessarily expect to see from a progressive kitchen. As we came to learn, this label is more about responding to social and dining trends than it is about a fixed identity.
This identity is translated into an open kitchen surrounded by chic minimalist theme of blues and browns, complete with a respectably-stocked cellar bursting with sake and wine. Two sommeliers and two servers ensure there's enough professional help to go around, while the culinary team labour over their personal creations every Monday.
For starters, plated innovation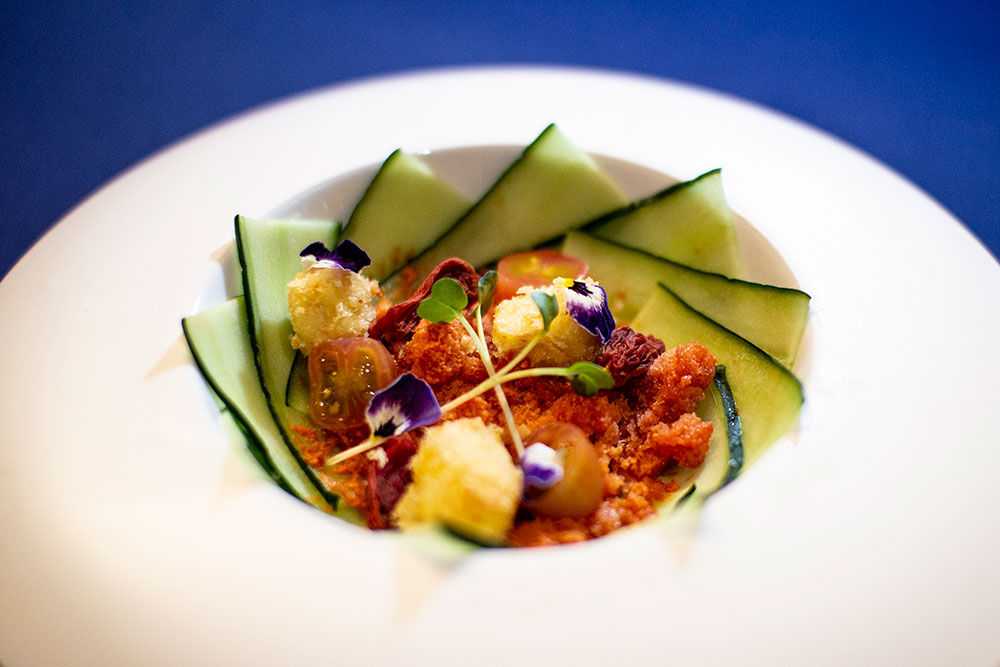 Gazpacho sorbet with marinated cherry tomatoes, tomato raisins, and homemade fried cheese curd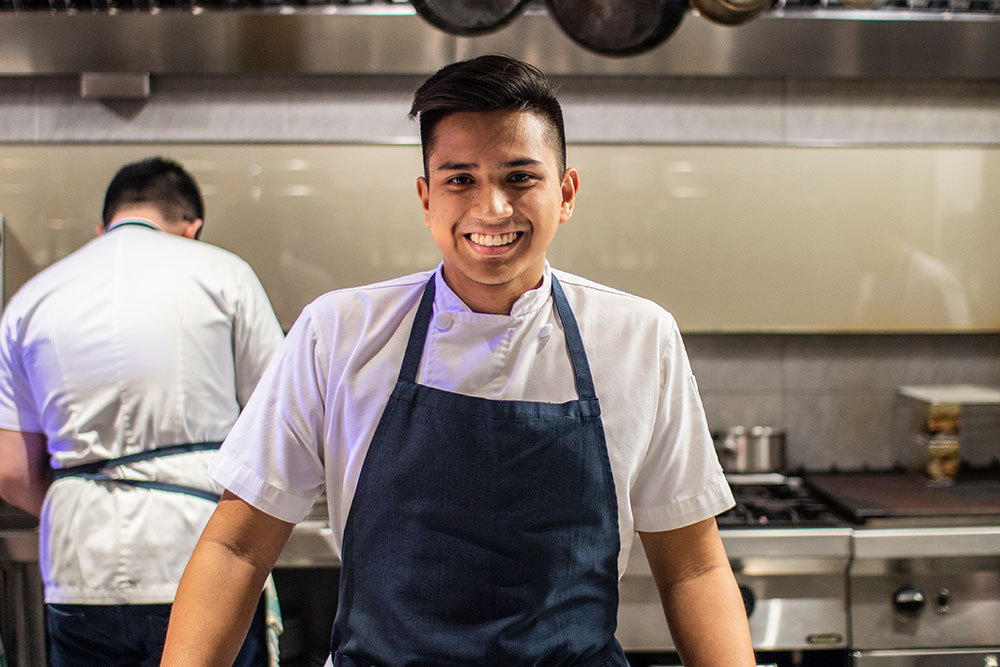 Apprentice Chef John
(swipe left)
To truly understand why we say Kikubari Meatless Mondays is a creative playground, you'll have to watch these chefs bring their conceptualised creations to life. Take, for example, how Apprentice Chef John turns gazpacho – traditionally a cold Italian soup – into a punchy sorbet on a cool cucumber bed, dressing it with versions of tomatoes and an addictive fried cheese curd. Since all elements are made from scratch, each chef is wholly responsible for the plate they put out. It's a lesson in accountability as much as it is a call for innovation.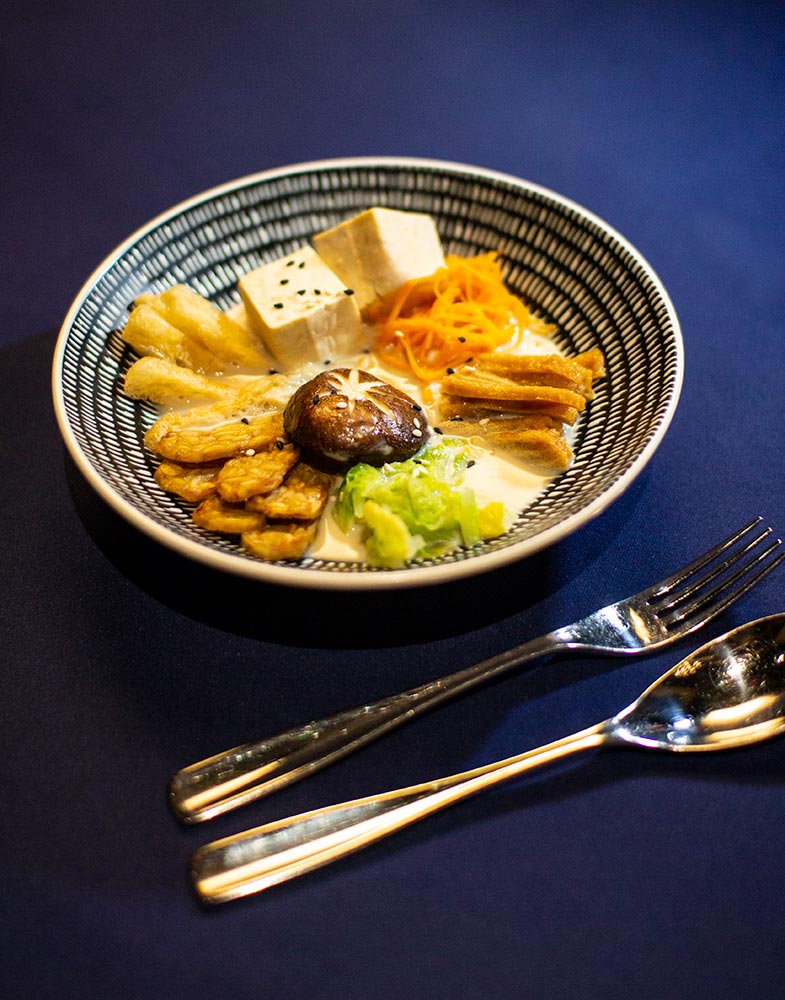 Tonyu nabe (Soy milk hotpot)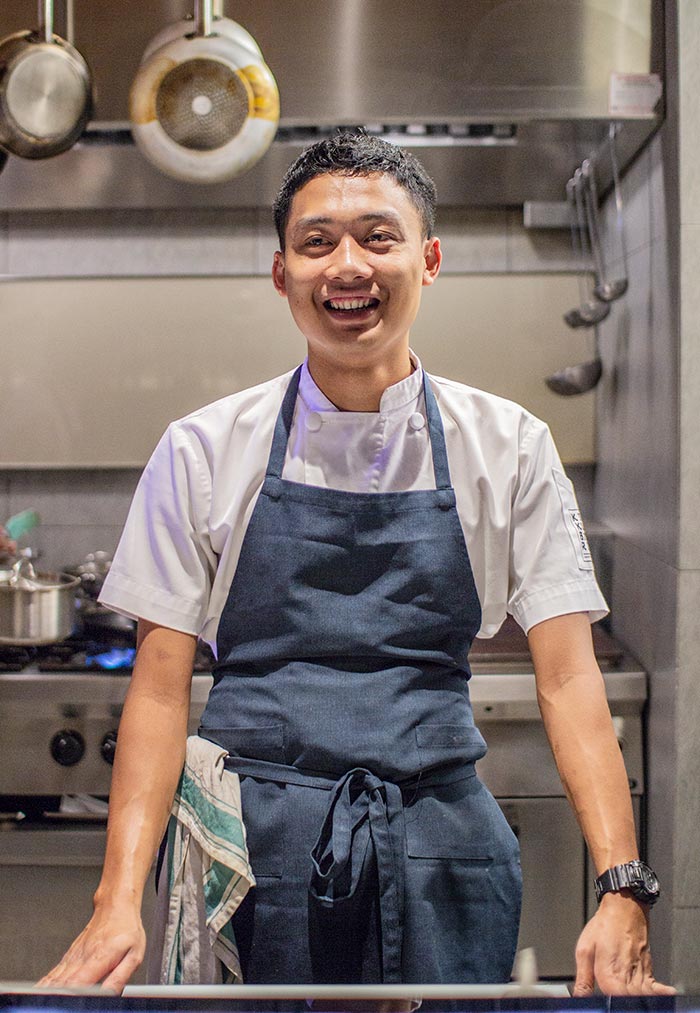 Demi Chef Syaban
(swipe left)
Dining here opened our eyes to the potential of simple ingredients that millennials typically stray away from. In the soy milk hotpot, tempe, inari and tofu represent the versatility of the humble bean served in warm, soy milk broth. Demi Chef Syaban patiently plates a pretty picture that pulls you in with intrigue, while still being wholesome enough to gain a mother's approval.
Exploring textures of talent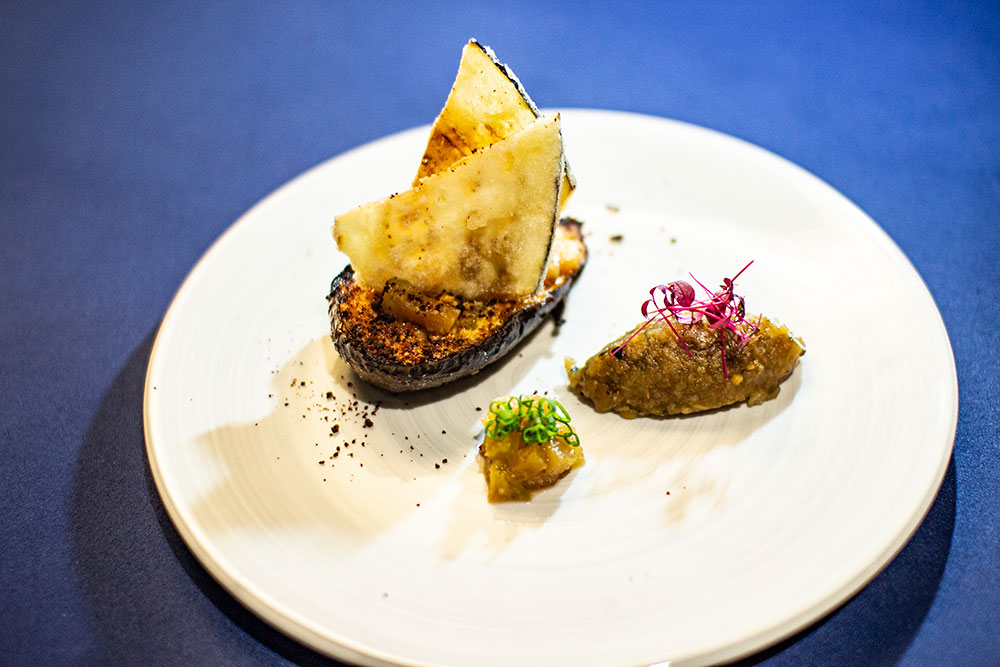 Textures of eggplant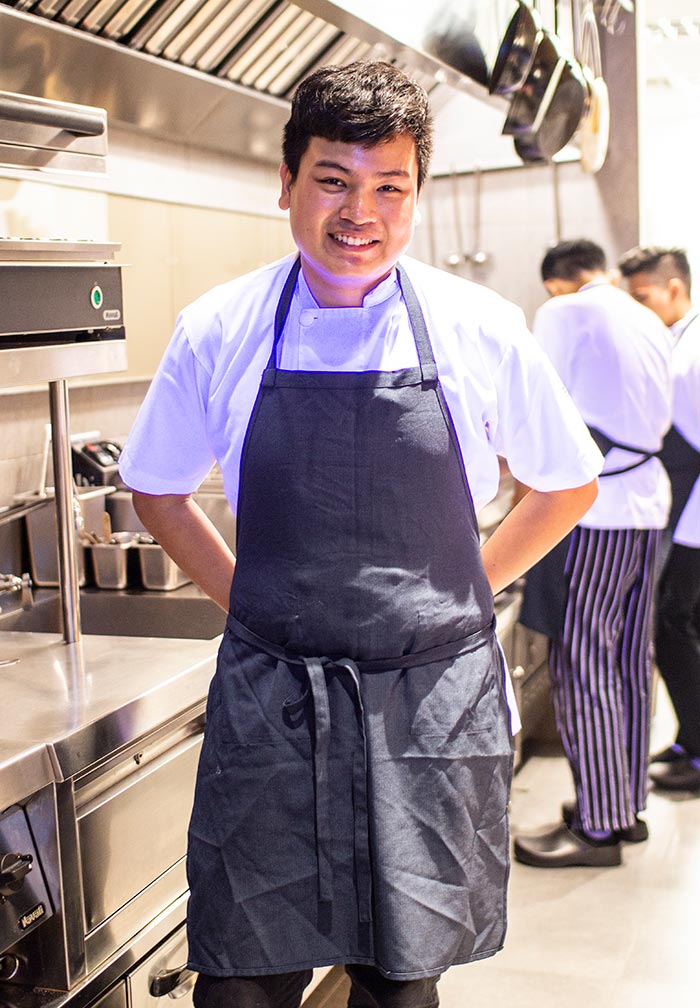 Apprentice Chef Billy
(swipe left)
Chef Jun proudly reports that her boys are adopting Kikubari's philosophies as their own, but this is also rather plain to see. Apprentice Chef Billy does not rest until every element on his eggplant plate faces the right way up. Incredibly juicy mizunasu (Japanese water eggplant – the only one eaten raw) plays a starring role in his four-way eggplant plate – we recognise the concept, and trust execution will improve in time.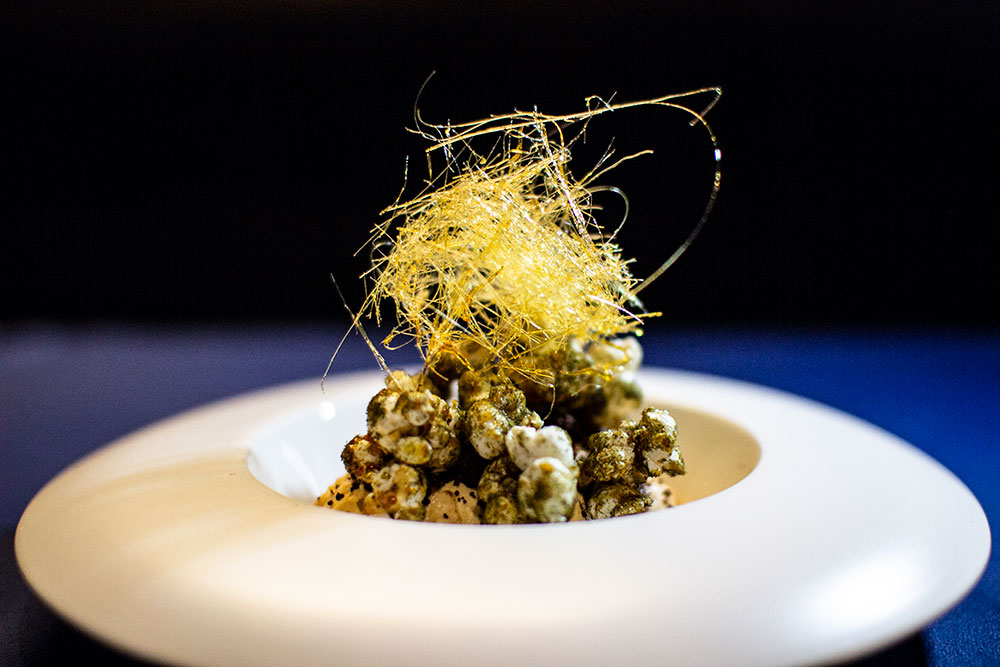 Textures of corn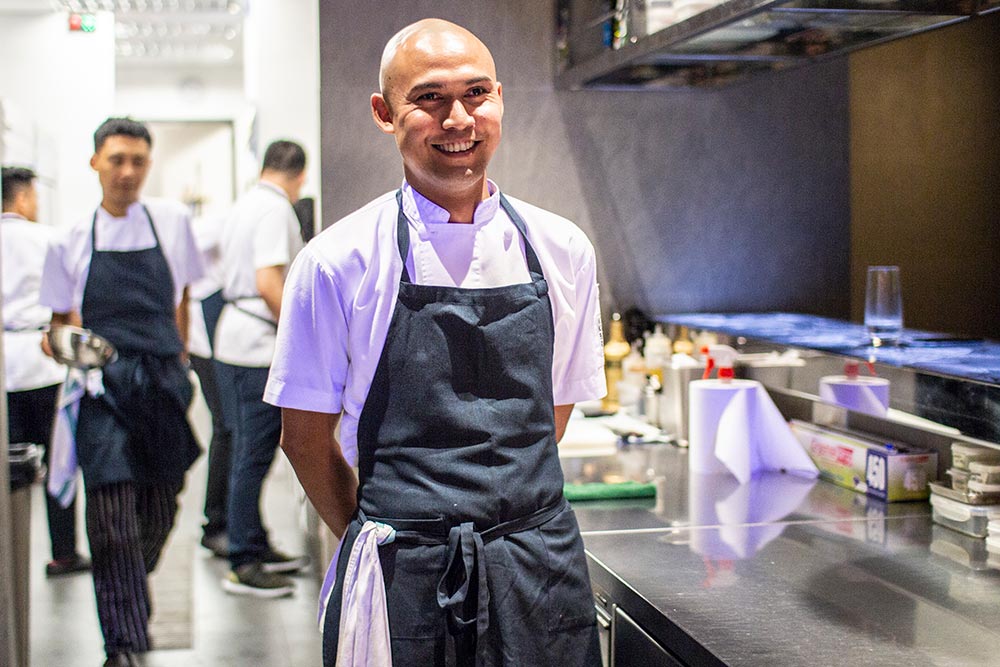 Sous Chef Hafiz
(swipe left)
That's what Kikubari Meatless Mondays are about, at the end of the day – hands-on sessions that acts as interactive lessons to both chef and consumer. Plant-based dishes throw in an extra challenge on junior chefs' already-steep learning curve, so each party comes away having learnt, tasted, or shared something new.
Case in point: Sous Chef Hafiz's noriko-dusted popcorn dessert, which features corn custard, popcorn ice-cream, and a sweet toffee centre that come together in a playful showcase of his blossoming confectionery talent (consider yourself lucky if his pumpkin dessert is in stock). We'd hardly be surprised to see any of these chefs lead their own kitchen in the same vein a few years down the road.
New Meatless Mondays menus are introduced monthly at RM 228 per pax. To book your place, visit Kikubari's website.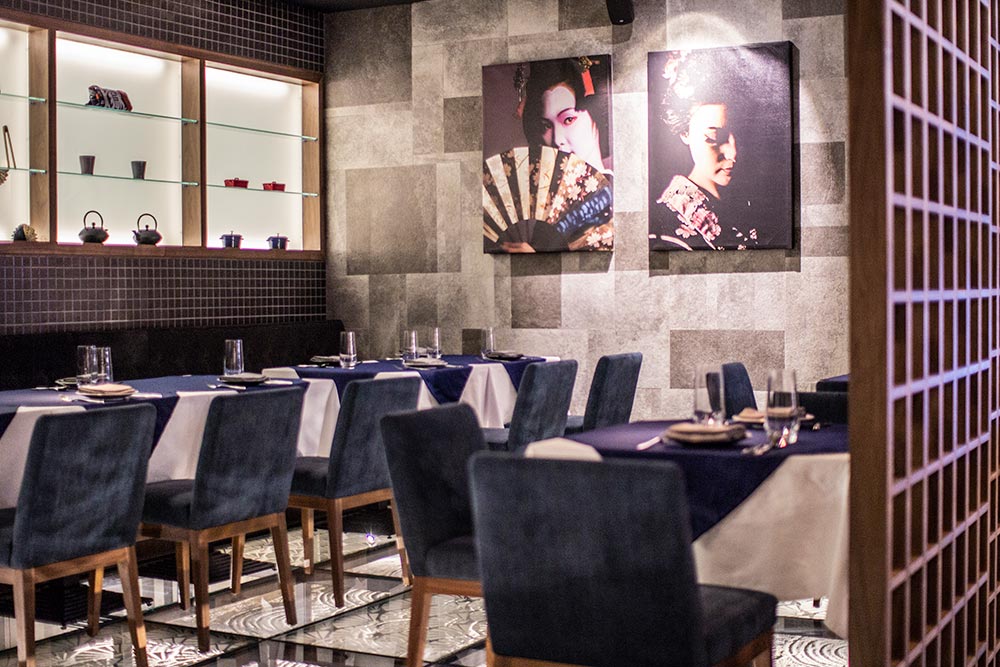 Address: DC3 Damansara City Mall, L3-02, Jalan Damanlela, 50490 Kuala Lumpur
Opening hours: 12.00 – 2.00pm (Monday to Friday), 6.30pm – 10.30pm (Monday to Saturday)
Photography: Gan Yew Chin