Trust every member of the Kardashian-Jenner clan to launch a business at some point in their lives. Kendall Jenner, the second youngest (and some say the most 'normal') of the six world-famous siblings, is finally following in her sisters' footsteps with her own product line. However, unlike Kim and Kylie, who have raked in millions from the cosmetics and/or fashion industry, Kendall isn't interested in launching yet another beauty or lingerie brand like Kylie Cosmetics, KKW Beauty or SKIMS.
Instead, the 25-year-old supermodel will be launching a tequila brand. Cue Drink 818, a tequila that's handcrafted in Jalisco, Mexico and has already been winning awards anonymously.
"For almost 4 years I've been on a journey to create the best-tasting tequila," Kendall announced in an Instagram post on Tuesday. "This is all we've been drinking for the last year and I can't wait for everyone else to get their hands on this to enjoy it as much as we do!"
View this post on Instagram
Kendall's Instagram post included a montage of her sipping on the drink together with her friends and family, as well as the scorecard from the World Tequilla Awards. According to the judge, it was "the greatest tasting tequila of 2020," sharing the spot with Tequilla Ocho.
"We don't know what it looks like, who makes it, or how to get our hands on a bottle," the scorecard reads. "By all means, if you can get your hands on a bottle, definitely do. Then slide a glass our way."
Well, the secret's out; Drink 818 is set to launch with three tequilas: a reposado, which is aged less than a year; an añejo, which is aged up to three years; and an añejo blanco, which is typically aged for under two months and is clear. The first two have also won awards for Best Reposado Tequila and Best Añejo Tequila in the Ultimate Spirits Competition.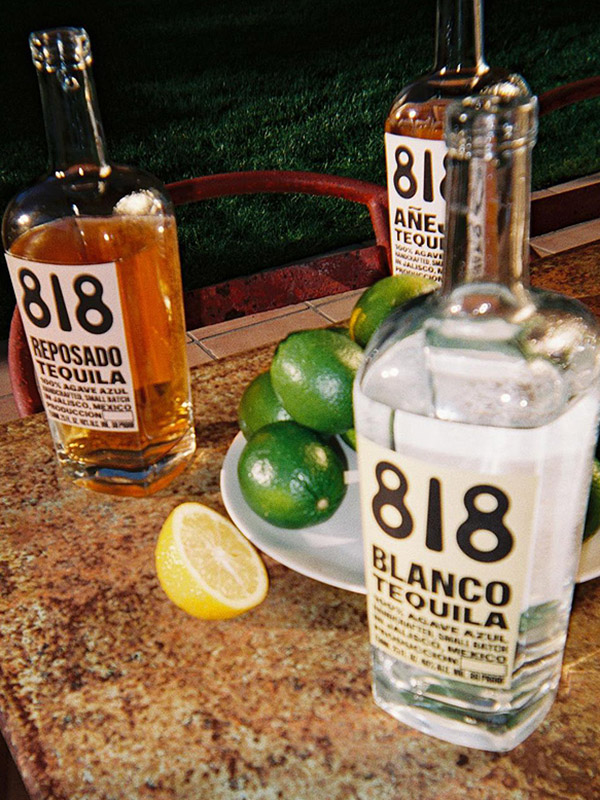 There's no word yet as to when and how you can get your hands on a bottle or how much a bottle will cost. All we know for now is that the drink will be "coming soon."
Follow @drink818 on Instagram for more information and updates.
Related: 13 celebrity craft liquor labels you'll want a taste og