Check out the beer, vodka, tequila, wine, sake, and one-of-a-kind mezquila born out of special partnerships and passion for the spirit.
As influencers of all things current, celebrities have been lending their fame to alcohol brands for a long time. Brand association is seen in Mila Kunis' campaigns with Jim Beam, David Beckham with Haig, and even funnyman Zach Galifianakis with Absolut Vodka.
What we're more interested in are unique creations that bear the personal mark of actors and musicians such as Justin Timberlake, George Clooney and Adam Levine. It's up to you to decide if they're any good, though.
Here, we round up 13 celebrity-owned liquor labels you'll want a taste of.
Drake – Mod Selection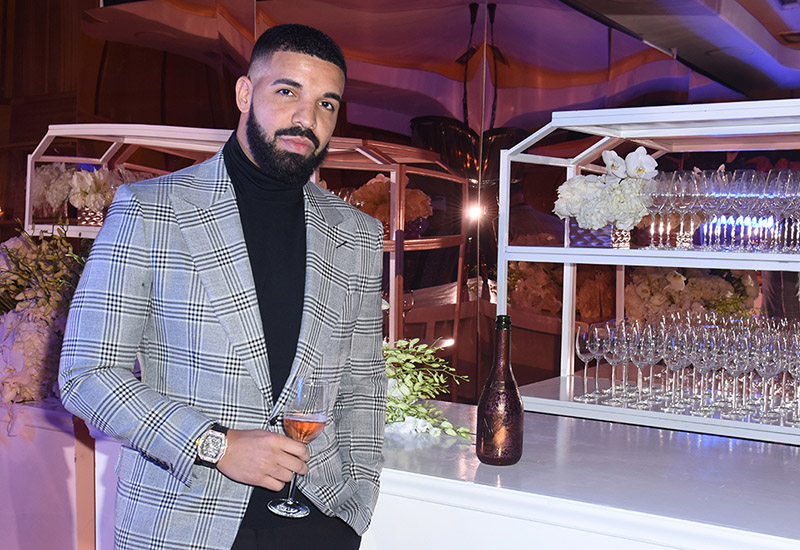 Canadian rapper Aubrey "Drake" Graham, aka @champagnepapi, lived up to his Instagram handle when he launched the champagne brand, Mod Selection, last year. Partnering with California drinks entrepreneur Brent Hocking, they released two non-vintage offerings – Mod Réserve Champagne and Mod Rosé Champagne – at launch. The full range has since expanded to include two vintages, a blanc de blanc and blanc de noir. W modselectionchampagne.com 
Sean "Diddy" Combs – Ciroc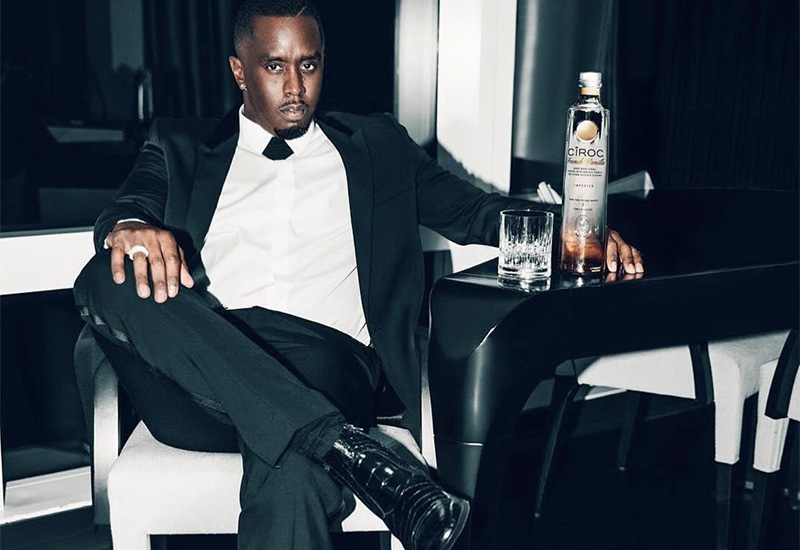 Another rapper with a liquor brand to his name is Sean "Diddy" Combs. He signed a deal with Diageo in 2007 to promote its Ciroc vodka in return for 50 percent of profits. According to Forbes, he ranked fourth on the list of hip-hop's top earners in 2019 with the lion's share of his wealth owing to the vodka brand. That tells you something about how much people are enjoying this premium vodka that's made with French grapes. W ciroc.com
Ryan Reynolds – Aviation Gin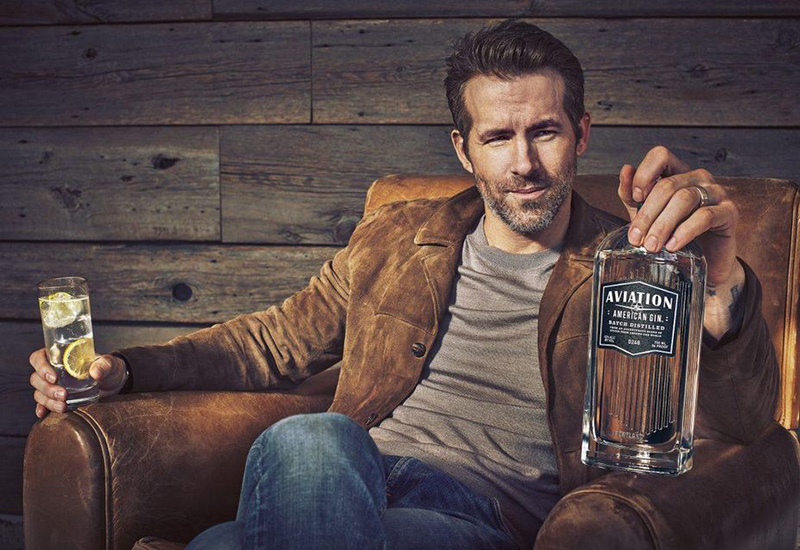 After trying Aviation gin for the first time in 2017, when it was owned by New York-based distributor Davos Brands, Ryan Reynolds begun plotting his way to "infiltrate the company". The following year, the Deadpool star acquired a stake in the company and is now responsible for driving its marketing and promotions, calling it "the best damn gin on the planet." W aviationgin.com
Dwayne "The Rock" Johnson – Teremana Tequila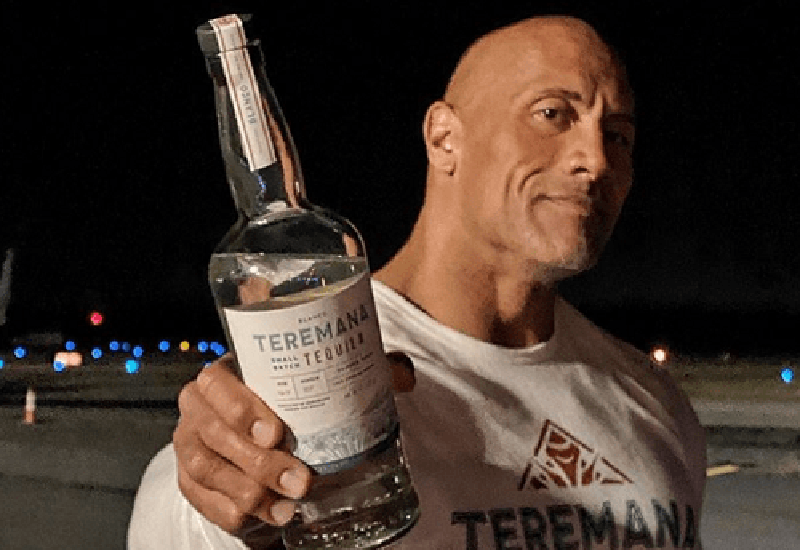 Last month, The Rock finally launched the firstfruits of his liquor brand, Teremana Tequila – a hand crafted tequila from Teremana blue agave, matured in the highlands of Jalisco. "TERA is meant to represent 'Terre' which means of the earth and MANA is our powerful Polynesian spirit that guides us," he explained on Instagram last year. When you put the two together, it means "spirit of the earth". W teremana.com
Jon Bon Jovi & Jesse Bongiovi – Hampton Water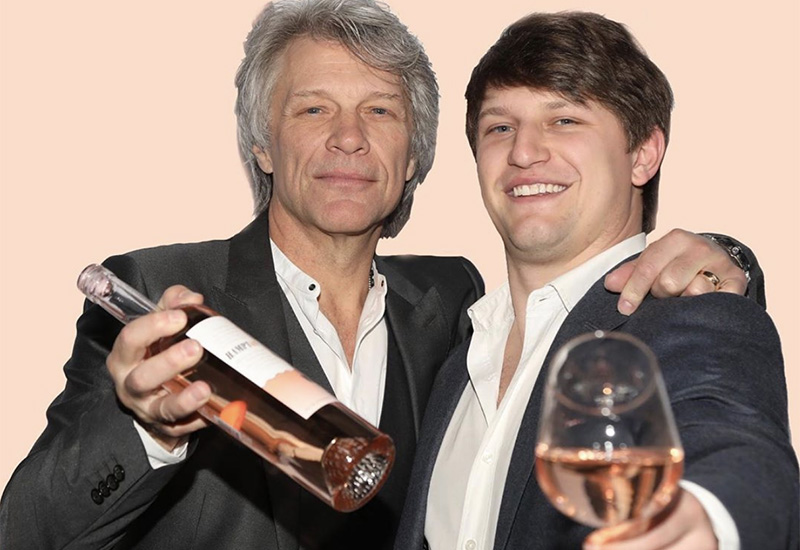 Teaming up with French winemaker Gérard Bertrand, the father and son duo launched a rose wine back in 2018. Named after a joke between the two, Hampton Water is made from a fine blend of grenache, cinsault, and mourvèdre grapes. Every bottle reads: "All you have to know is it's French, it tastes best when it's cold, and you better buy an extra bottle because this stuff goes quick." W hamptonwaterwine.com
Read more: Jon Bon Jovi and his son launched a rosé wine and it's selling fast
Nick Jonas & John Varvatos – Villa One Tequila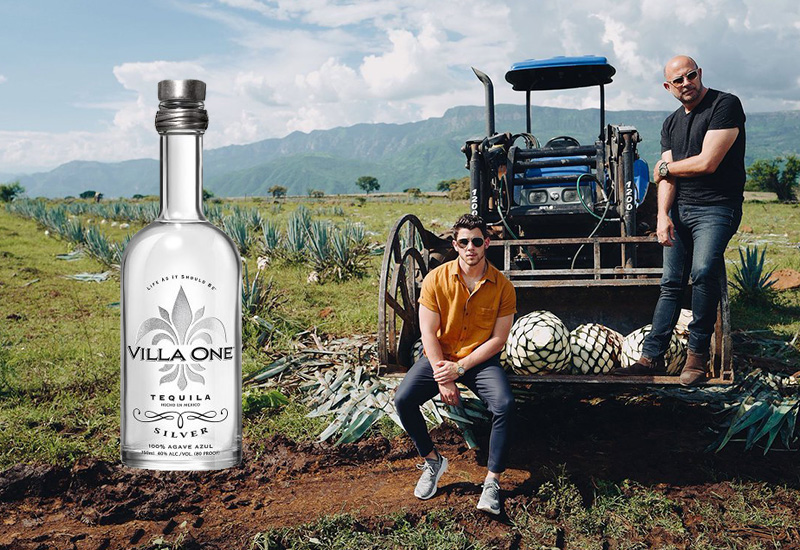 Following the reunion of the Jonas Brothers, Nick partnered with designer John Varvatos to unveil their own line of tequila, dubbed Villa One Tequila. It claims to be sustainable and sources 100% blue weber agave from both the Highland and Lowland regions of Jalisco, Mexico. W villaonetequila.com
Jay-Z – Armand de Brignac Champagne and D'Usse Cognac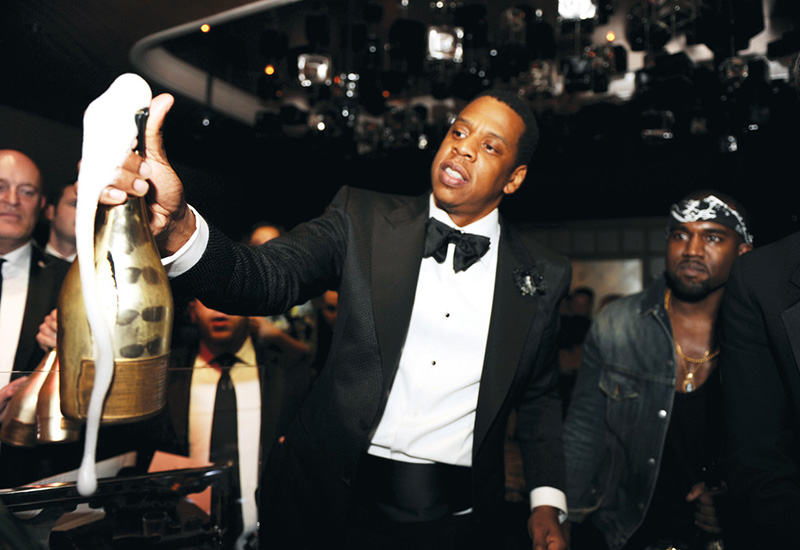 Did you know that Jay-Z earns more from booze sales than from music? The rapper and husband to Beyonce owns 100% of the champagne label, Armand de Brignac and a stake in D'Usse Cognac, a joint venture with Bacardi. W armanddebrignac.com | W dusse.com
Angelina Jolie & Brad Pitt – Miraval Rosé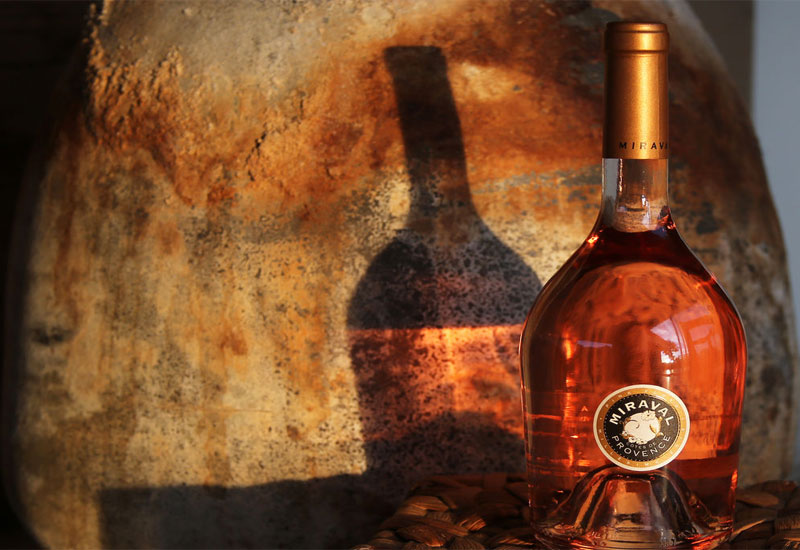 Back when they were the power couple of Hollywood, Brangelina purchased (and later married on) the 17th-century Miraval vineyard in France. The fruit of the land results in Miraval Rosé, a pale pink modern-vintage wine with hints of berries, tangerine and peach. W miravel.com 
Hanson – Hanson Brother's Beer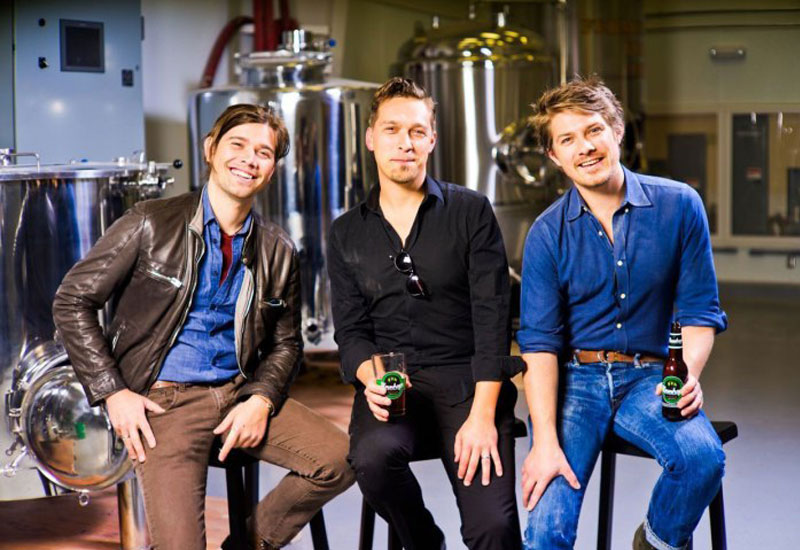 The brothers responsible for the infectious '90s hit "Mmmbop" started brewing pale ale in Oklahoma in 2013 – and of course the name of its signature brew is a play on the song title. Isaac Hanson claims "Mmmhop" is an approachable beer for those unfamiliar with full-flavoured pints, while maintaining the substance and bitterness that appeal to beer snobs. W hansonbrothersbeer.com
George Clooney & Rande Gerber – Casamigos Tequila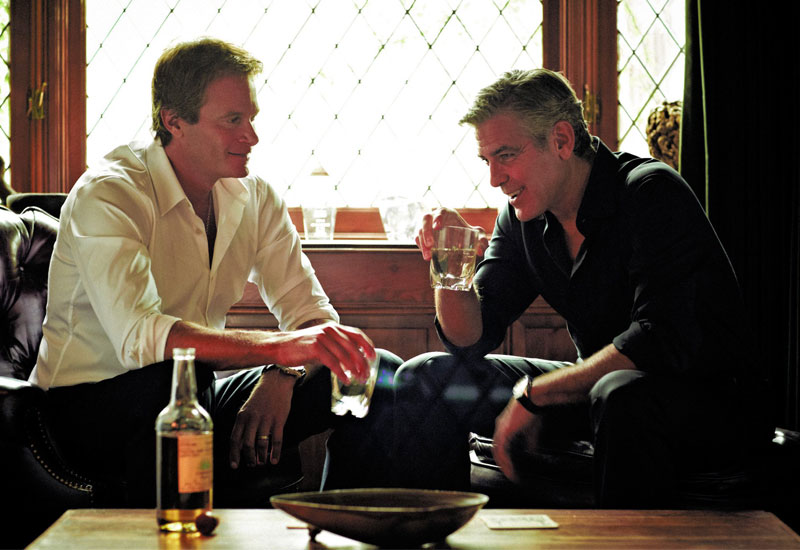 From the Highlands of Jalisco in Mexico comes a small-batch tequila partnership featuring none other than award-winning actor George Clooney. Him and Rande Gerber initially made this tequila for private consumption, but now they produce the low-calorie, hangover-free drink for sale in 20 countries – and still test-taste every batch of it. W casamigostequila.com 
Sammy Hagar & Adam Levine – Santo Mezquila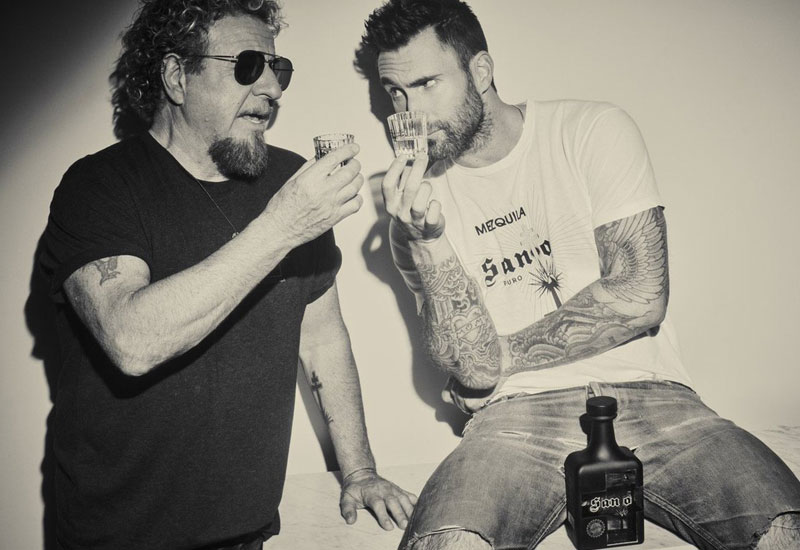 This combination of mezcal and tequila is claimed to be a 'higher spirit' for its rich, top-quality taste. Hagar and Levine bonded over their love for tequila, and when they discovered how mezcal elevated it, got an expert team together to bring their mezquila to the masses. W santospirit.com
Justin Timberlake – Sauza 901
The musician/actor took his 901 to Beam Suntory to create the Sauza 901 brand, alluding to the area code of Timberlake's native Memphis. Flavourful tequila with a celebrity stamp of approval? Sure, we'll have a shot or three. W sauza901.com
CeeLo Green – Ty Ku Sake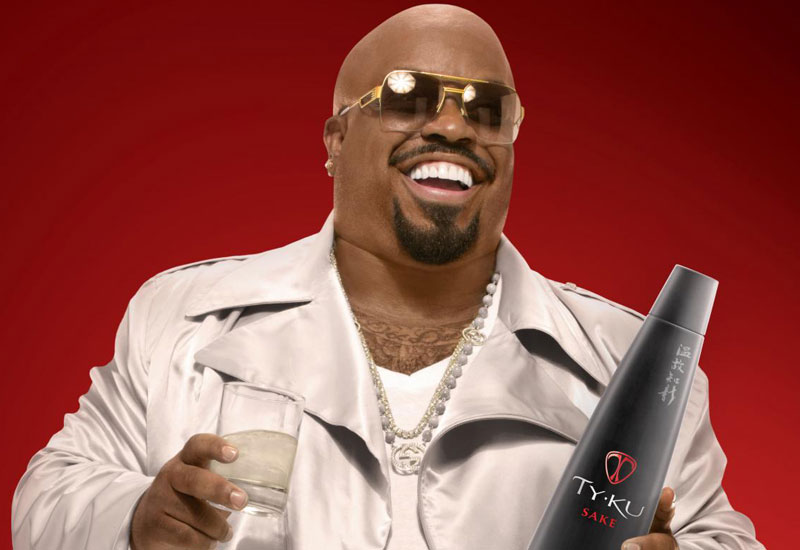 While this isn't his brainchild, it was probably CeeLo's love for the Japanese liquour that led to his partial acquisition of Ty Ku Sake & Spirits. He is a spokesperson for the premium brand, which dubs itself a 'clean alternative to wine'. W tykusake.com
Images courtesy of respective brands.